Packing Tips
10 Hardest Things to Pack (and How to Pack Them)
"Will it wrinkle? Can this go in a carry-on bag? Should I leave it out altogether?" These are the worries that cause even the best packers to break out in a cold sweat the night before a trip.
Don't fret—there are solutions for packing just about any item. Here's how to win the packing war with the 10 trickiest things you need on your trip, from your suit to your laptop to your favorite wine.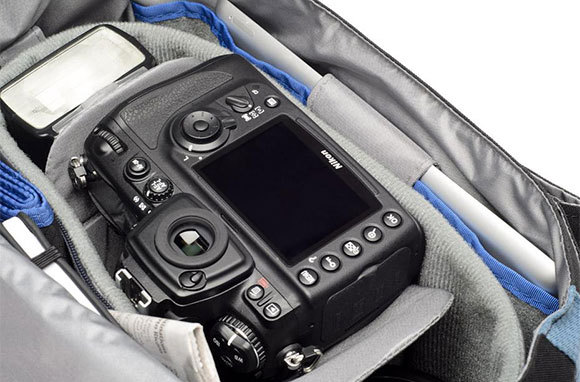 1
Digital Cameras
Problem: While some travelers are content to snap photos on their pocket-sized smartphones, many don't mind hoofing their cameras (and lenses and tripods and memory cards) halfway across the world. But what to do about packing all your gear, which is likely to break in-flight (or be stolen by sticky-fingered TSA agents)?
Solution: A full-sized camera bag will count as your personal carry-on item, so if possible, place your point-and-shoot in a small camera case inside another carry-on. Large DSLR (digital single-lens reflex) camera bodies and any lenses, flash units, and storage/memory cards may require a full-sized bag—and a hand inspection. If this happens, a TSA agent will need to remove and screen your equipment separately. Be prepared by dismantling your camera before you arrive at the airport and storing each component for easy access. Having a smart camera bag with dedicated pockets will help make packing and repacking easier. A good option is Think Tank Photo's CityWalker; each bag comes with a removable insert and converts into a travel-friendly messenger bag when you're not shooting.
2
Laptops
Problem: As sleek and skinny as today's laptops are, they're still cumbersome to carry on. And unless you have the proper TSA-friendly storage case, you will have to remove yours from your bag to go through security.
Solution: First, do you really need your computer? If you can go without, leave the laptop at home and enjoy a blissfully unconnected vacation. Or take an infinitely more packable tablet, which can be slipped into a bag or purse. If you must have your laptop on your travels, invest in a laptop bag that stores your computer as well as your clothes, such as this smart model from Briggs & Riley. The double-compartment bag contains a security-friendly pullout computer sleeve as well as a separate section for your garments. Just remember: Your laptop should never, ever be placed in checked baggage, lest it come home in two decidedly portable, albeit useless, pieces.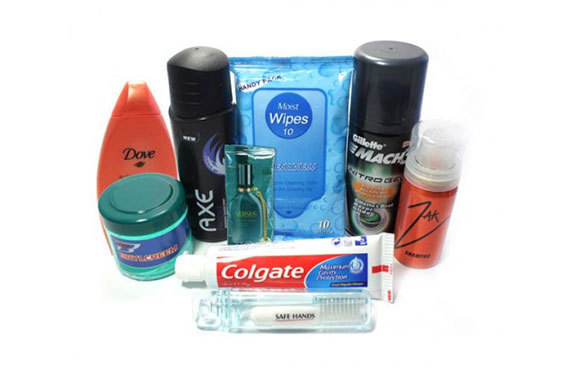 3
Toiletries
Problem: Packing toiletries, even for short trips, is a hassle, especially when you take into account all of the TSA's restrictions and requirements for liquids. So do you pack them? Carry them on? Forgo bathing altogether?
Solution: The simplest approach is to rely on your hotel's mini bottles for the duration of your trip. Of course, if you're particular about your face and follicles, you can purchase carry-on-friendly containers in which to dispense your favorite toiletries, such as GoToobs or those in the all-inclusive Flybag kit. Or stock up on travel-sized samples of your preferred brand; find tips on maintaining your own stash of samples in How to Pack for a Week in a Carry-on Bag. And as a rule of thumb, avoid checking full-sized products in your suitcase whenever possible; they're heavy and liable to explode in-flight.
4
Wine
Problem: Whether you were sipping cabernet in Napa or tasting rose in Provence, you'll likely want to bring some vino back home. The issue? Wine bottles break all too easily, and you won't be able to carry on your finds unless you purchased them at the airport's (often prohibitively pricey) duty-free shop.
Solution: If you're buying crates of wine in your destination, have them shipped back home if possible. (Note that some U.S. states prohibit or place quantity limits on shipping wine and liquor.) If you're only buying a few bottles, you can pack your wine—carefully. We like the inflatable VinniBag, which suspends your bottle in an air cushion to protect it and the contents of your suitcase from broken glass and spills. As for limits on your libations, oenophiles take note: While the TSA prohibits beverages with an alcohol content of greater than 70 percent, there is no quantity limit on beverages with less than 24 percent alcohol, such as wine. Just make sure you don't go over your airline's weight requirements for checked baggage, and, in international destinations, abide by duty limits. The U.S. Customs and Borders Protection website has more info on duty limits for stateside travelers.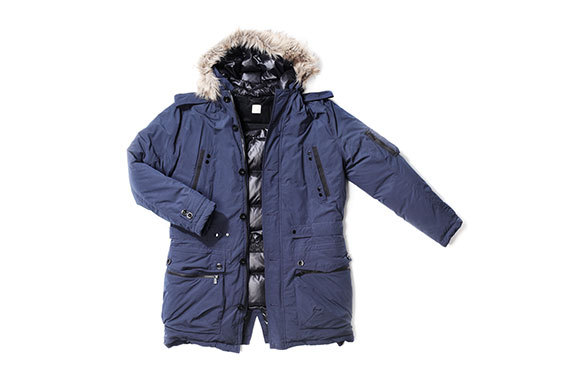 5
Cold-Weather Clothing
Problem: No matter the season, your departure and arrival points may have completely different weather patterns (think midwinter ski trips or a midsummer mountain climb). Heavy coats and jackets can snarl the best-laid packing plans year-round.
Solution: Dress in as many layers as you can, and carry on your coat and jacket whenever possible. (It can double as a blanket on a frigid aircraft; just remember that due to space limitations, you may not be able to place it in the overhead compartment.) If you must pack a bulky winter coat rather than carry it on, place it, unzipped, at the bottom of your suitcase and stack clothing and other items on top of it (don't fold it, as this can increase its bulk). Then fold the arms over the stacked clothing, and stick scarves in the coat's sleeves and mittens, gloves, and knitted hats in the coat's pockets. You'll save a surprising amount of space while keeping all your cold-weather gear in one place.
6
Jewelry
Problem: Jewelry is great at getting tangled, bent, broken, or lost in transit.
Solution: We think Coco Chanel's famous advice ("Before you leave the house, look in the mirror and take one thing off") works for travel, too. When packing, consider each and every item, including your jewelry. Omit as many trinkets as possible, including anything valuable, superfluous, or especially delicate. Ask yourself, "Will I need my clip-on pearls or class ring on a bus tour through Europe?" Once you've pared down your jewelry selection to the absolute minimum you can bear, pack everything carefully in a separate compartmentalized bag. Use weekly pill containers for earrings, rings, and small pins or brooches. If you need to schlep necklaces, loop one end through a drinking straw and reattach; this will help prevent necklaces from getting snarled. Keep in mind that most small jewelry will make it through the X-ray scanners at airport security just fine, but you'll have to remove your watch.
7
Shoes
Problem: Shoes are heavy and take up more than their fair share of space, but rare is the trip for which you need just one pair.
Solution: Plan smart and make a packing list, taking into account each type of activity you will do and event you will attend during your vacation. (Check out our packing lists for guidance.) Then go through your shoe collection and choose footwear that can do double duty, such as foldable flats for both daytime and evening, or neutral-colored loafers that can be worn with jeans or dress pants. Finally, to save space, pack lightweight shoes like sandals and flip-flops; on the plane, wear your heavier shoes, such as slip-on sneakers, boots, or comfortable wedges. Just try to avoid footwear with laces that will slow you—and your fellow travelers—down at security.
8
Souvenirs
Problem: Souvenirs, whether cheap snow globes or one-of-a-kind works of local art, are cumbersome and break easily in transit.
Solution: Whenever possible, carry your souvenirs onboard. Or, if you know that you'll run out of space in your carry-on bag, plan ahead before you even leave for your destination by allowing room for souvenirs when you pack your checked bag. Then, when you're preparing to head home, pack fragile items, such as glassware, in bubble wrap or, in a pinch, in thick, soft garments like sweaters. If you've purchased anything heavy or valuable, have these items shipped to your home address rather than risking damage by baggage handlers—and paying up to $400 in overweight-luggage fees.
9
Suits
Problem: Your trip requires a wrinkle-free power suit, but your suitcase isn't making it easy.
Solution: There are two schools of thought for packing suits: the Folders and the Rollers. This handy Lifehacker video will introduce you to the dry-cleaner-approved eight-step method for folding a suit within a plastic garment bag. On the other hand, Internet mogul John Chow can show you how to roll your suit or tails in this incredibly useful YouTube clip. You may have to test out both suit-packing methods before picking your preferred approach, but the results of your experimentation will be fresh and free from creases regardless.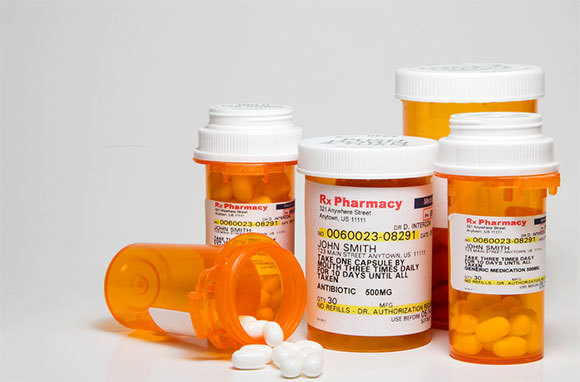 10
Prescription Medications
Problem: It can be remarkably difficult to understand which items are permitted onboard, and the TSA regulations for prescription medications (especially liquid ones) are no exception.
Solution: The good news is that there is no limit to the amount or type of prescription medications a passenger can carry onboard, according to the TSA. However, all medications, including solid pills, gel capsules, and insulin and other liquid meds, may be subject to additional inspection by a TSA officer and may require a separate explosives trace detection screening. To avoid snafus, clearly label all medications and place them in a separate plastic bag. (A physician's note is not required, but including one in your bag may help speed up the process.) You can carry on liquid medications in amounts more than 3.4 ounces, but be sure to declare these items before screening begins. And never, ever check critical prescription drugs; if your bag gets lost or your flight gets delayed, you could end up in a serious and potentially life-threatening bind.
Related Stories
All products have been hand-picked by our writers and editors. Items purchased through links may earn us a commission.