Shop
All the Best Virtual Workouts to Stream at Home
We've entered a new age in physical fitness, a time when getting an amazing workout no longer means squeezing a gym visit into your busy day. With the closing of brick-and-mortar gyms and studios comes the rise of virtual wellness and exercise classes that you can stream through your phone, tablet, or computer. The at-home workout space is a crowded one (kind of like how your local gym's cardio area used to be weekdays at 6 p.m.), but we've down-dogged, kickboxed, and pirouetted our way through dozens of classes to find the best on the Internet. Several even offer generous free trials so you can see for yourself. Here are a few of our favorite sites for practicing social distancing and personal fitness.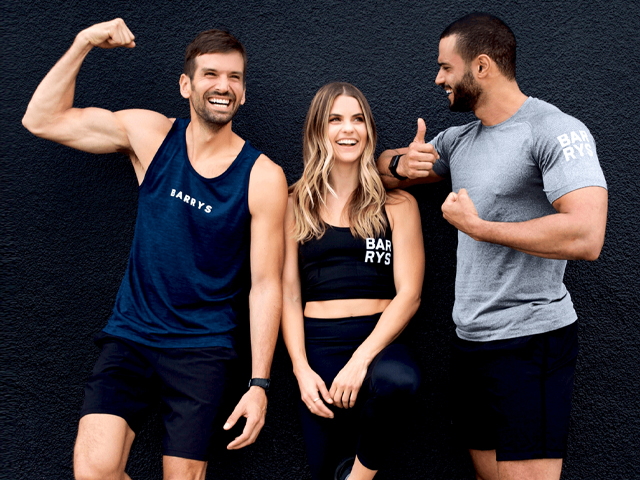 Barry's Bootcamp claims its killer high-intensity classes burn more than 1,000 calories per workout. The swank brand is offering up to two free at-home classes seven days a week on IGTV, led by instructions from all over the country. If you haven't tried Barry's before, now is absolutely the time to do it.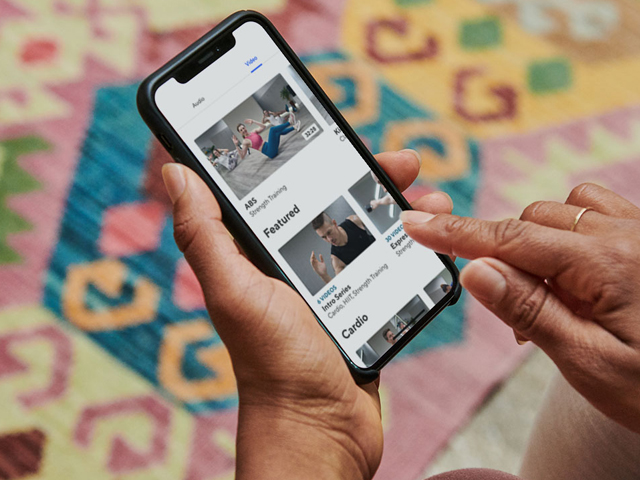 ClassPass was truly a groundbreaker in the fitness world, giving members the freedom to workout in multiple studios and gyms instead of paying dues at a single club. ClassPass is now offering more than 2,000 video and livestream workouts on-demand to members—and, through June 1, giving 100% of the livestream proceeds to studios in its network. As always, there's no sign-up or monthly fees, and you purchase credits in bulk and book and pay as you go. (ClassPass has also waived their usual late-cancellation fees.)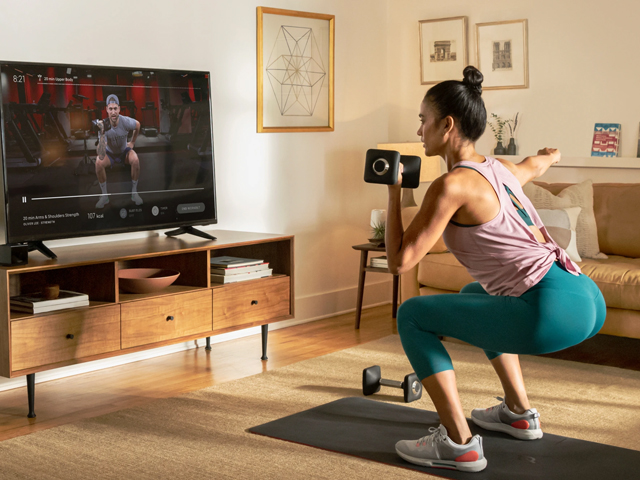 Even if you're not the proud owner of a Peloton bike, the brand and its cultish following are at least on your radar. (We all remember the commercial.) The company goes back to 2012, when it took an early grab at the at-home fitness market as an alternative to public gyms and scheduled workouts. Today, Peloton has an all-star team of instructors, and devotees refer to their faves on a first-name basis. The platform's core activities are cycling and treadmill, but there are also yoga, outdoor running, dance and HIIT cardio workouts, and bootcamp to round out cross-training fitness plans. A free 90-day trial (yes, 90!) of the Peloton app offers unlimited studio classes.
RELATED: The Best Wireless Earbuds for Any Workout or Activity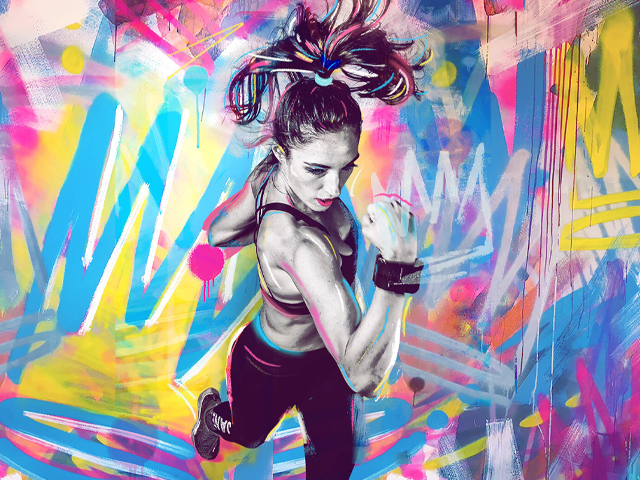 There's a very uplifting, get-it-girl vibe on Jane Do, a site created by women, for women. Classes focus on cross-training—think aerobics, strength training, flexibility—and are smartly organized by target body area, workout type, and length of time (ranging from a few minutes to a full hour). Plus, there are extras like week-long fitness challenges to keep you motivated and recipes for healthy eating. Jane Do is currently offering a free week of workouts.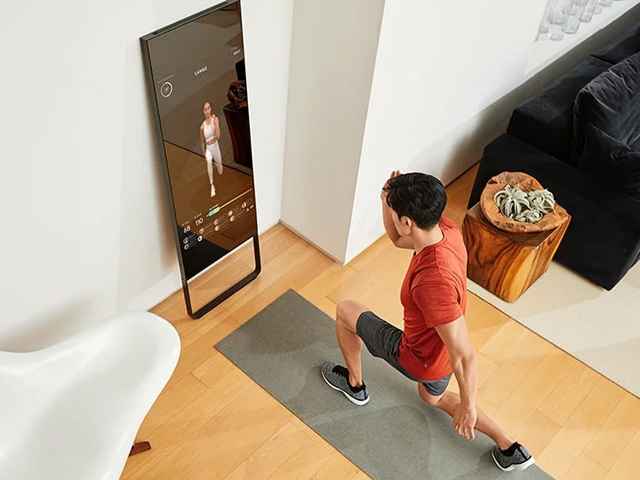 When Mirror made its debut in 2018, high-end gyms sat up and took notice. Mirror isn't some flash-in-the-pan fitness fad—it's like having your own personal trainer looking right back at you from a sleek, unobtrusive mirror mounted anywhere in your house. There are more than 70 live classes weekly and 20-plus genres, with everything from yoga and pilates to kickboxing, kettlebell, and dance cardio on offer. Trainers give live feedback, and there are on-screen stats to gauge workout goals and track results, plus customizable playlists to keep you pumping. The price tag is steep, but once you break it down monthly, it becomes a lot less expensive than many gym memberships.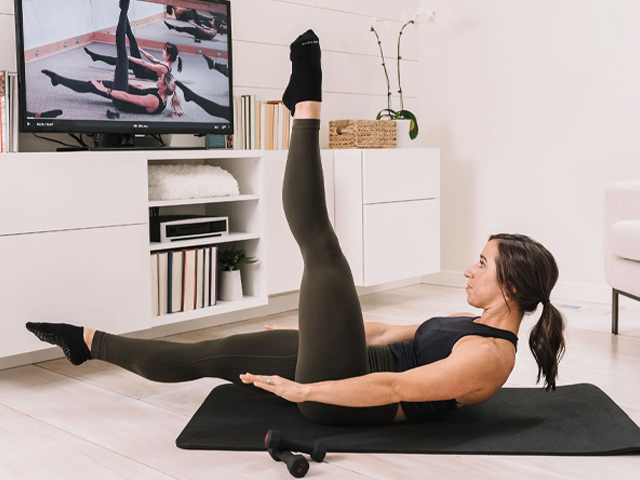 For all you barre fanatics, Pure Barre is a one-stop shop for a bevy of workouts. The low-impact, high-intensity workouts target specific muscle groups to increase flexibility, strengthen core, and improve agility and balance. In terms of cross-training—particularly for runners—barre is a great way to prevent injury. New streaming classes, which range from 10 to 45-plus minutes, are added to the video library each week. For beginners, there's a "foundations" class to learn the basic movements, while more experienced viewers can do 50-minute "reform" classes with resistance bands, slides, and a barre (this can be a wall and a countertop; a PureBarre video discusses other subs you can make at home, like water bottles in lieu of free weights). Now's a great time to take advantage of the studio's seven-day livestream free trial.
Meet Glo, a super-popular go-to for yogis looking for variety. The majority of classes are yoga (vinyasa, hatha, and kundalini) along with meditation and mat Pilates thrown in the mix. Class times run from a few minutes to one hour. With unlimited access to nearly 4,000 classes in the video library, it's a steal at $18 a month. Not convinced? Take advantage of the free 15-day trial.
RELATED: Everything You Need to Know About Fabletics
If pilates is your jam, look no further for a streaming site than Pilatesology. The site is smartly designed, with a great search function that has filters including tempo, level, duration (10 minutes to an hour or longer), focus, teacher (including Pilates star Mary Winsor) and apparatus—don't worry if you don't have a reformer, tower, or Wunda Chair at home—there are hundreds of mat workouts. Gobble up the two-week free trial with unlimited access to more than 1,400 classes and workshops.
For a workout experience with a more intimate, upscale feel, check out The Class by Taryn Toomey. The NYC-based studio offers livestream classes seven days a week that are a mix of plyometrics and calisthenics set to music. In addition to classes, there are back-to-basics sessions that break down things like how to properly do a squat or modified push-up. Get in on the action for free with The Class' 14-day trial.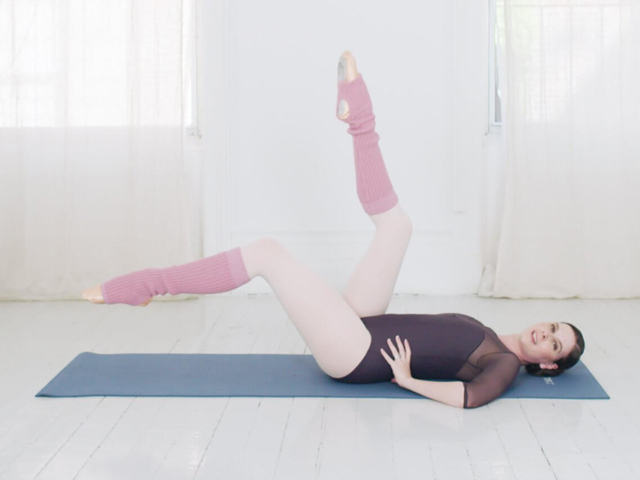 Founded by a former New York City Ballet dancer (and Natalie Portman's trainer for "Black Swan"), Ballet Beautiful offers live hour-long ballet classes via Zoom. Sessions consist of athletic ballet exercises rather than complicated choreography, so no need to shy away if a perfect pirouette isn't in your repertoire. Two new workouts per month are added to the more than 300 videos available for unlimited viewing. The site is currently offering the first month for more than half off.
Related Stories
All products have been hand-picked by our writers and editors. Items purchased through links may earn us a commission.