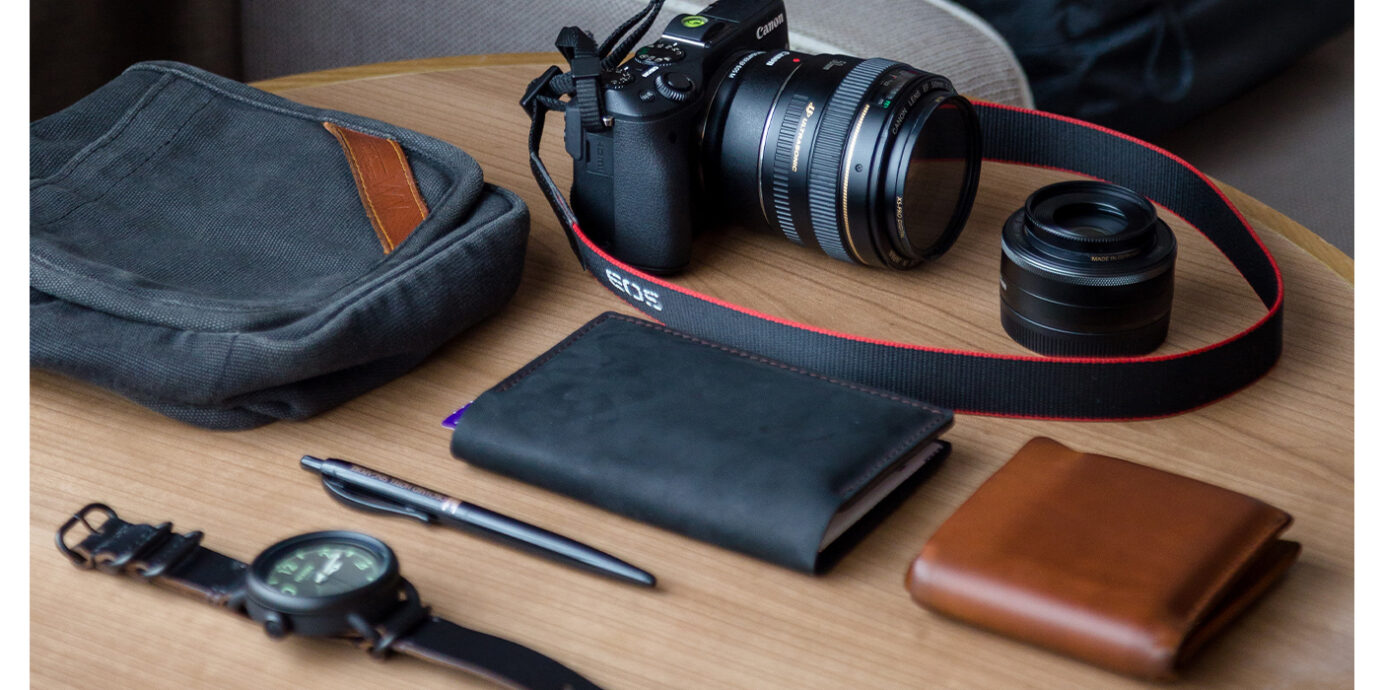 Packing Tips
Want to Save Money? Pack These Things
While traveling, there are plenty of ways to save on airfare and accommodations. Signing up for airfare alerts, comparing flights and hotels, or even just using travel rewards are all great ways to save money on the two most important parts of a trip. However what about the small things? Buying water, snacks, or last minute electronic accessories seem like small expenses but add up pretty quickly. We've put together a list of our top items to pack that'll help you save money on the smaller parts of your trip.
1
Refillable Water Bottle
Why waste money on bottled water? After leaving TSA you're probably going to be thirsty. Instead of heading to the first newsstand or coffee shop near your gate, bring a refillable water bottle and take advantage of the free water. Many airports have water fountains that are made specifically for refilling water bottles.  Our favorites are collapsible ones like this one from HYDAWAY—when not in use this water bottle fits right in your pocket.
$25 at Amazon
2
Luggage Scale
"That will be an extra $100, please." Imagine hearing that as you load your luggage onto the scale at the airport … that $100 could be used on a souvenir or maybe some in-flight cocktails. Either way, having a luggage scale handy can help prevent paying overweight baggage fees. We recently did a search for some of the best luggage scales that will definitely keep you from tipping the scale on your next trip.
$8 at Amazon
3
Snacks
No one wants to overpay for snacks while traveling, but sometimes the convenience stores near the airline gates and even the airlines themselves will double and triple charge customers. Plan ahead by packing a few dry snacks like—Kind bars, Quaker Chewy bars, or even cool nut and spice snacks. If you have kids, buy in bulk and transfer them into individual bags. You can buy most of these snacks in bulk on Amazon.
$16 at Amazon
4
Carry-on Travel Bottles
Don't ever buy travel sized toiletries—we've warned you. These items are usually heavily marked up relevant to their size, and you might not even use them. Instead, use items like body wash, conditioner, and shampoo in normal sizes and squeeze a bit into TSA-approved travel bottles to bring in your carry-on. Our favorite travel bottles are these from IKEA and if you're more into clear plastic ones we also like these from Chica and Jo.
$12 at Amazon
5
Electronic Accessories
There's been too many times where I've had to buy a USB cord for my smartphone at the airport. Learn from me, and make sure to pack a USB charger for your phone (or two) in your carry-on or personal bag while traveling. You never know if you might leave one behind or if one happens to break. If you want a set specific for traveling, check out this inexpensive, but durable two-pack.
$14 at Amazon
Related Stories
All products have been hand-picked by our writers and editors. Items purchased through links may earn us a commission.