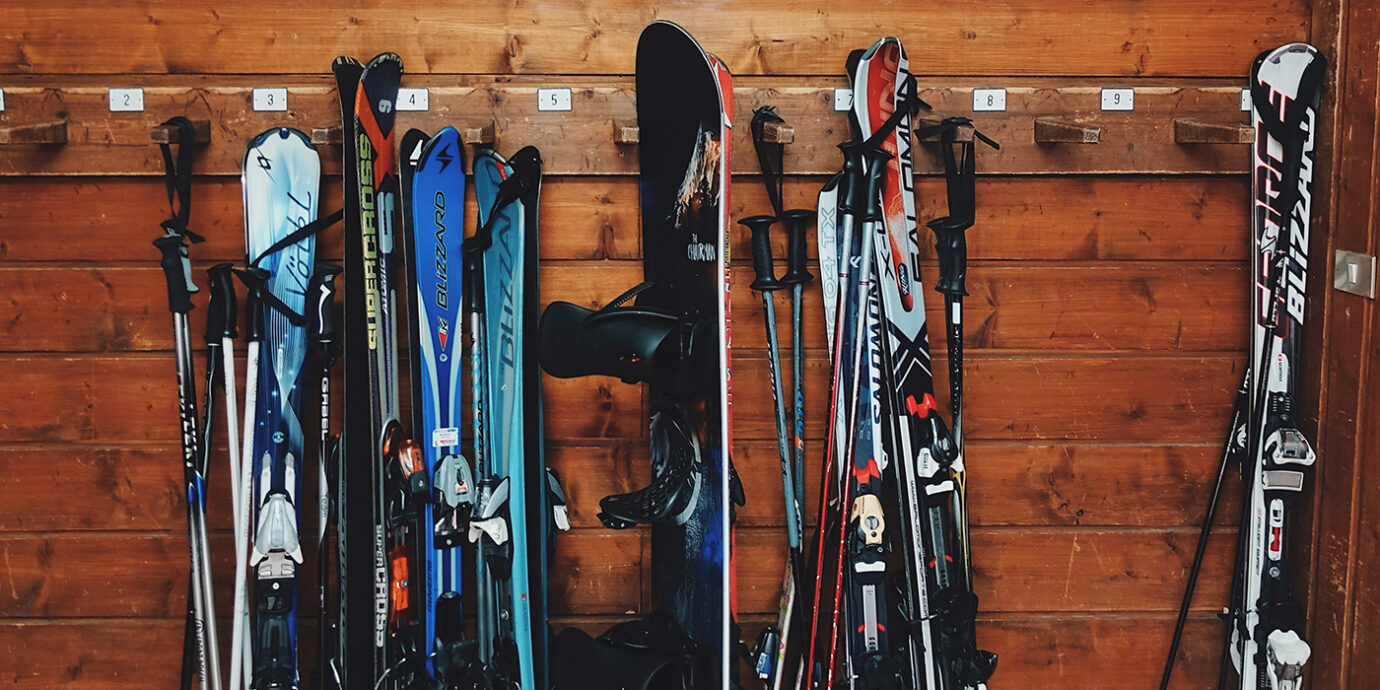 By Trip Type
The Best Ski Bags for Hitting the Slopes
Après-ski is a celebrated tradition. After a long day on the slopes, unwinding in front of the fire feels like pure bliss. But avant-ski? That's the opposite for a reason. Hauling bulky ski bags from baggage claim to the mountain can melt even the coolest temper, harshing the mellow of a good ski weekend before the bindings ever lock. Luckily, there's a solution. If your winter hardgoods are more "hard" than "good," a bevy of bagmakers offer high-quality ski bag solutions for less than the cost of a two-day Vail pass. Here are our picks for the best ski bags.
1
The Best Overall Ski Bag
The perfect slalom between price and quality, Dakine's Fall Line Ski Roller is our pick for the best overall ski bag. Easy-access pockets and a tow handle that docks to your rollerboard makes it a breeze for travel. With room for two pairs of skis and poles, this padded workhorse checks all the boxes for the best overall ski bag. And then you see the price—and it all makes sense.
Shop Now
2
The Coolest Ski Bag
If you know the professional freeskier Jon Olsson, you probably know about his Douchebags ski bags. If you've never heard of Jon Olsson, but took one look at the sleek, color-matched bag above and went "that's rad" —this is Jon Olsson, and this is The Douchebag. Giggle at its name; gape at its features. Patented Rib Cage construction keeps all your gear (skis, boots, poles, outerwear) in line. A compressable design (from 200cm to an included storage cube) packs it down for off-season storage. The stylish exterior makes it a Douchebag. The sheer utility makes it one of the best ski bags around.
Shop Now
3
The Best Long-Distance Ski Bag
Swedish brand Thule is known for its cartop carriers and premium luggage. Surprise! Its winter sports gear goes above and beyond, too. The RoundTrip Ski Roller is a spacious, overbuilt ski bag packed with high-end details. Internal and external compression straps keep gear in place. A 600D polyester textile lends this chic bag a durable, airline-friendly outer. While it certainly is pricey, for bringing two ski sets a long distance (and back), the RoundTrip gets a square thumbs up.
Shop Now
4
The Best Lightweight Ski Bag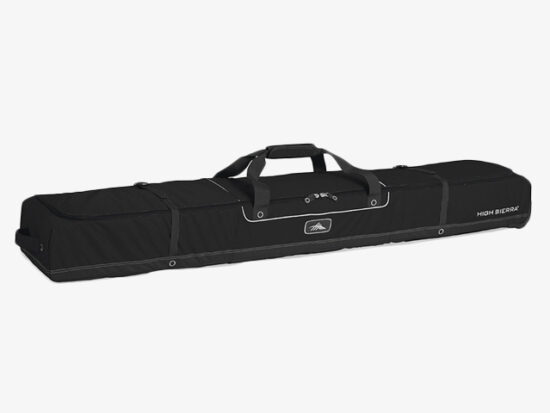 High Sierra Deluxe Double Wheeled Ski Bag
High Sierra's Deluxe Double Wheeled Ski Bag weighs a mere 2.55 pounds. While that weight loss comes from a thinned-out features list, there's no getting around that when carrying 6 foot sticks around, lighter is better. One important note: the bag fits two pairs of skis up to 185cm with little room for much else. Compared to some others, High Sierra's will mean more gear in your suitcase vs. sequestered with your skis. If that can be planned around, this bag's superior lightness will make the rest of your travel a breeze.
5
The Best Ski Racer Ski Bag
Developed alongside Head's Racing Department, the Rebels Double Ski Bag is a sleek wheeled option, intended for the skier who flies out of the trees in the last 100 meters of the ski run. It's remarkably light for a full-featured double bag, weighing in at just 6.57 pounds. And if you are indeed a ski racer, you'll probably dig the bold text graphics. The Rebels Double is a reliable wheeled double bag that looks darn cool to boot. In the world of bland ski luggage, that gets our attention.
Shop Now
6
The Best Single Pair Ski Bag
We only have two feet; one pair of skis ought to do. Salomon's Extend 1 Pair Padded is our choice for the best single-pair ski bag. A combination of ergonomics, durability, and ridiculously light dry weight (1.92 pounds!) net out to a ski sleeve so good, it's even harder to trust to baggage claim. Auto-adjusting shoulder straps and an expandable ski compartment complete the features package and the tonal Salomon logo hits bring a bit of racing flair.
Shop Now
7
The Best Affordable Ski Bag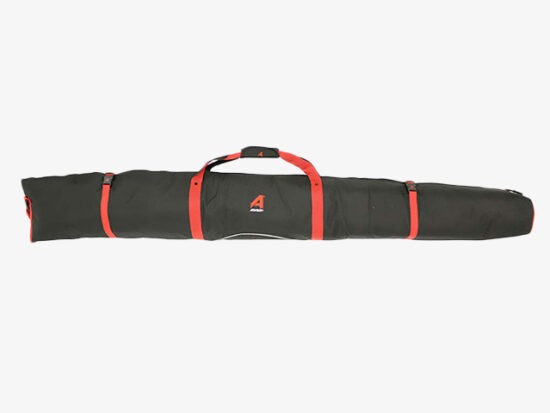 Colorado's Athalon has been making affordable sportsgear since 1973. While their designs may lack some bells and whistles, they make up for it in pure quality per dollar. The Single Ski Bag Padded is exactly what it sounds: a handle-carry ski bag with padding for travel. If "going to the mountain" means a packed trunk instead of a plane ticket, this $50 bag makes a great option.
Shop Now
8
The Best Mold-Breaking Ski Bag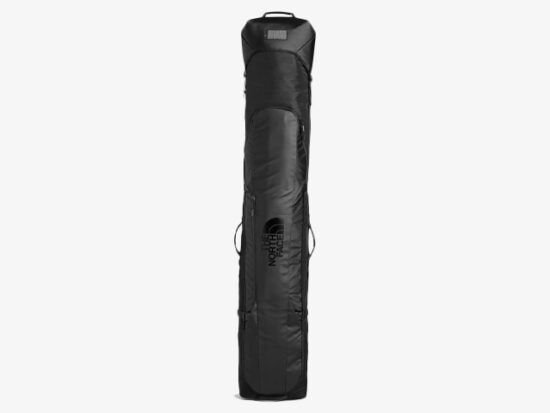 The North Face Base Camp Snow Roller Bag
While The North Face may be better known for its jackets than its gear, the Base Camp Snow Roller Bag is the exception. This bag is a standard two-wheel roller design, packed with a lot of the same features (internal pockets, travel hooks) as bags from Douchebags and Thule. What makes this one of our best is it mold-breaking design touches. A climbing-inspired top zip makes for easy gear access. Polygonal details give it a Tesla Cybertruck vibe. While it certainly isn't light—in weight or on price—the Base Camp Snow Roller Bag is functional and distinctive.
Shop Now
Related Stories
All products have been hand-picked by our writers and editors. Items purchased through links may earn us a commission.