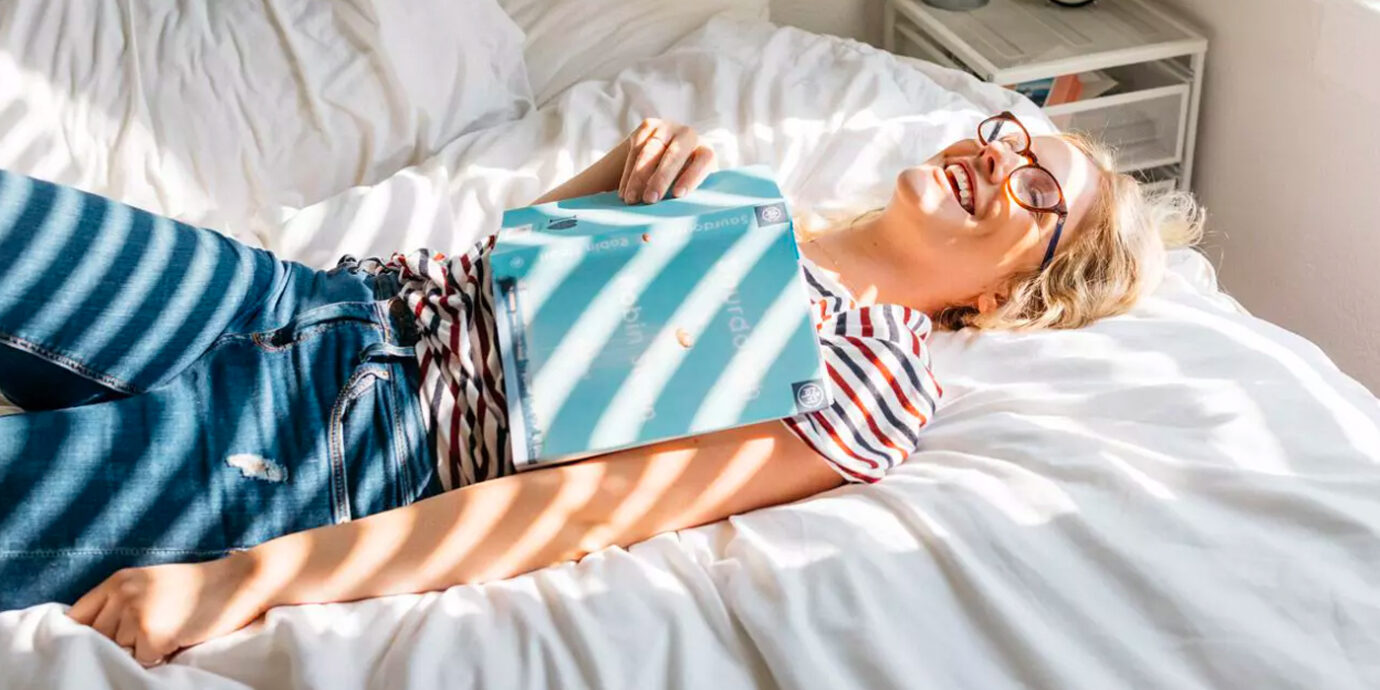 Shop
The Best Book Subscription Services to Sign Up For Right Now
Whether you're reading on the road or from the comfort of your couch (which we're doing lots of these days), there's a lot of merit in signing up for a book subscription service. In addition to a brand-new collection of books arriving at your door regularly, you can feel good about supporting small businesses—including independent bookstores. Some services focus on books of a specific genre or interest area, while others highlight new fiction and offer exclusive advance titles to members. We've rounded up our favorites across all categories, so read on to find out which reads are right for you.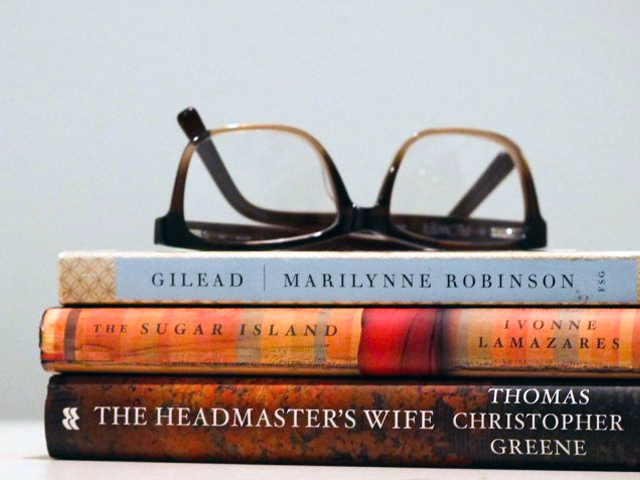 Bookworms whose mantra is reduce, reuse, recycle will want to check out this book club. Used Books Monthly will send up to four books to your door for $14.99 per month, with subscription discounts given for advance payment. Signing up is as easy as filling out a questionnaire about your fave genres—like mystery, action adventure, and general fiction—and selecting a plan. If you want to try it out without committing to four books, there's an option to get one book for $5.79 or two for $9.99. That's hard to beat for having something new to read arrive in the mail every month!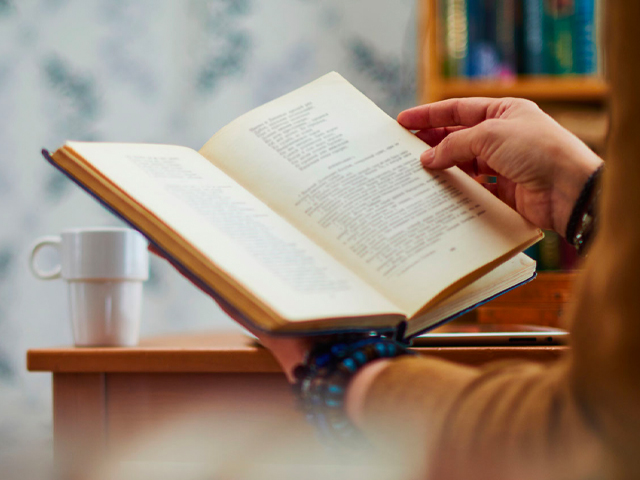 If supporting independent booksellers is your jam, this book club is for you. Just the Right Book! was founded by Roxanne J. Coady, owner of R.J. Julia Booksellers in Connecticut. (The story behind how she named the bookstore is particularly heartwarming.) To sign up, decide between hardcovers, paperbacks, or a mix of the two; how many books you'd like in your shipment (from four to 12); and how often you'd like a box to arrive (monthly, bimonthly, or quarterly). After registering and filling out a reading preference form, the first shipment will be sent within three to four days. For adults, subscription start at $99 (there are also plans for teens and children available). Just the Right Book! is one of the few companies that offers exchanges at no extra cost. They also carry large-print titles.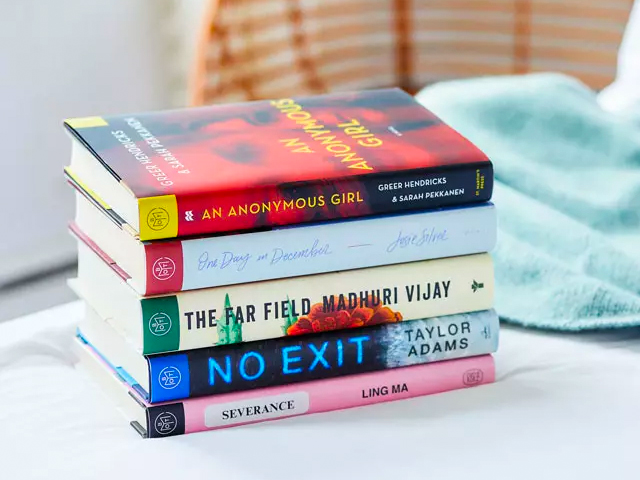 The company that started it all in 1926, sending out copies of books like Hemingway's "The Sun Also Rises," is still going strong with a loyal following. Book of the Month highlights five new titles every month, including early releases (like Ta-Nehisi Coates' debut novel, "The Water Dancer," which was sent to members in 2019), and club members receive a handwritten note from the judge who picked the title. One of the true benefits of joining is the engagement of the BOTM community. There's a discussion page where members can post reviews and ask questions about the books they're reading. Three membership plans are available: three months for $14.99 per month, six months for $13.99 per month, and one year for $11.99 per month.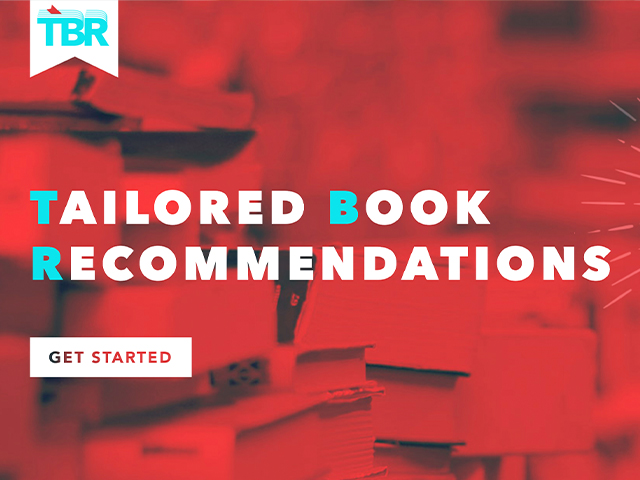 This club comes from the folks behind the Book Riot podcast, and the vibe feels a lot like Stitch Fix. Members "get paired with a professional book nerd" and are sent a personal letter from their bibliologist with each shipment. (Tailored Book Recommendations works in partnership with a bookstore in Portland, Maine.) The membership plan is for three hardcover books quarterly, at $79 plus $4.79 shipping, or $300 annually with free shipping. Books aren't refundable or returnable, so TBR recommends linking to your Goodreads profile for your book curator to look at so you don't get something you've already read.
Another plug for indie bookstores, this one from the other Portland: the iconic Powell's City of Books in Oregon. Indiespensible is the store's subscription club service, and members get perks like exclusives, signed hardcopies, advance readers copies, and little treats like local lip balm or chocolate with their book boxes. Mailings come in six-week installments, each costing $44.95 per shipment. What's included varies. For example, Volume 81 featured Colson Whitehead's 2019 release "The Nickel Boys," and the box came with a signed hardcover copy, a booklet with Powell's interview and Q&A with the author, and a trade paperback of Whitehead's "The Intuitionist."
This book club is a must for fans of suspense fiction. My Thrill Club subscriptions start at $18.99 for the month-to-month plan, where members receive two hardcover books plus a code for an ebook in the genre of their choice: horror, mystery, thriller, or "surprise me." There's no risk in signing up for more time and then deciding to cancel, as customers are offered a refund for the remainder of a subscription. You won't have much suspense waiting for your books to arrive, however: boxes ship in 48 hours.
We love this subscription service because it highlights international authors and does a great job of mixing up new talent and classic titles. Boxes are shipped bimonthly at $29.95 each, and come with two books plus fun extras like stickers, chocolate bars, or cookies. Another reason we're crazy about Boxwalla: themes are often destination-based. For example, boxes last year were themed around Brazil and the U.S., Rome and Lisbon, et cetera. The company also offers beauty boxes and boxes with movies for film buffs.
What could be more perfect for travel junkies than a book club focused on travel! With The Wordy Traveler, you can choose from "The Full Suitcase" or the "Backpacking Edition" and receive books that focus on a specific destination or travel topic (could we all use that right now?). You also get a print from an emerging artist and a container of tea! There are also limited edition and retro boxes available that highlight destinations from Australia to Iran. A globally-minded donation is attached to every purchase, as a portion of the proceeds goes toward helping women and children around the world gain access to education. Boxes ship within a week, and there's an international shipping option for an additional fee.
Browsing inside New York's The Strand Bookstore is an ever-popular pastime for locals and tourists alike. When that isn't possible, the bookstore's subscription service—The Book HookUp—is an excellent alternative. Members are sent a signed first edition, plus a paperback and book-lover-themed extras like a Strand tote bag or tea. Genre options include categories such as feminist literature, art and photography, or political nonfiction. Most cost $50-$55 per box (single or recurring), which are sent quarterly. Readers can also opt for classics, children's books, and YA.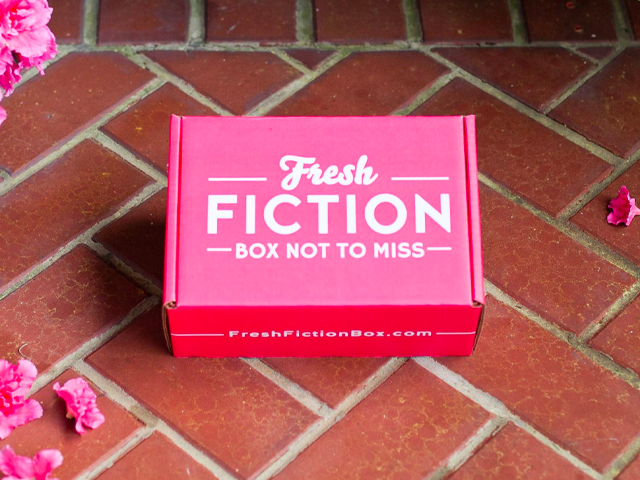 Founded by two women in 2004, Fresh Fiction is genre-focused, with the majority of titles in romance, plus an occasional work of mystery, erotica, paranormal fiction, and even YA. Books arrive in a hot-pink box every month for $25.95, and there's also a three-month pre-pay option for $74.85; both include shipping fees. Expect to receive three to five print titles and one to three ebooks in each box. The deadline for orders is the 20th of each month and deliveries are sent to arrive at the beginning of the following month—so you can start it off with a fresh batch of fiction!
Related Stories
All products have been hand-picked by our writers and editors. Items purchased through links may earn us a commission.