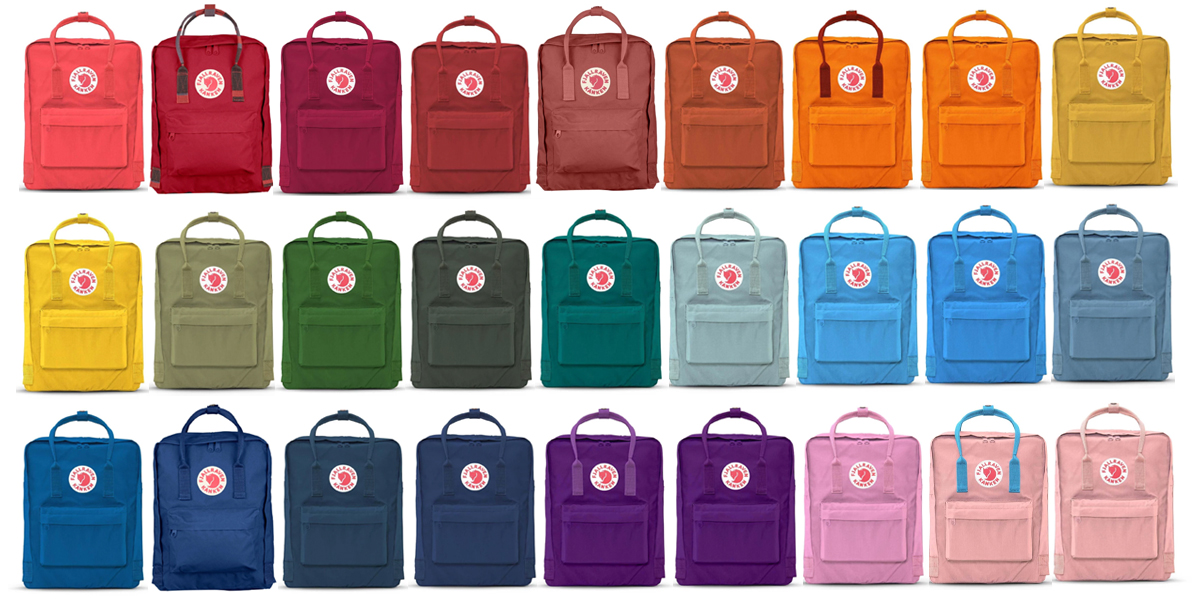 Luggage Expertise
Which Fjallraven Backpack Should You Get?
Everyone from hipsters to high school students to their parents have fallen hard for a Swedish Fjallraven backpack. And there really is a lot to love about the charming brand, from its adorable fox logo to its endearing backstory. A practical Swede, who also loved a good High Coast adventure, started the company in 1960 after using his mom's sewing machine to create his ideal backpack. It's that heritage, along with an unmistakable-yet-understated aesthetic that make Fjallraven backpacks so beloved. While the brand has a reputation among trekkers, its products are just as beloved by urbanites and day-trippers. No matter the wearer, and whether used for books, baby supplies, or hiking gear, Fjallraven backpacks have a way of making anyone look a little bit cooler. Read on to find the best Fjallraven backpack for you.
Pros of Fjallraven Backpacks
Timeless and unpretentious design, with lots of colors to choose from
Made of tough-as-nails, waterproof fabrics that are also lightweight
Super-comfortable shoulder straps designed to balance the weight of your load.
Versatility in spades: smart, stylish, and practical enough for commuting, hikes, or urban exploring
Hold more stuff than their compact profiles might suggest
Cons of Fjallraven Backpacks
Certain colors may fade, pill, or attract dust and dirt more than others
Side pockets are too small to hold most water bottles, according to several reviewers
Fjallraven Style Overview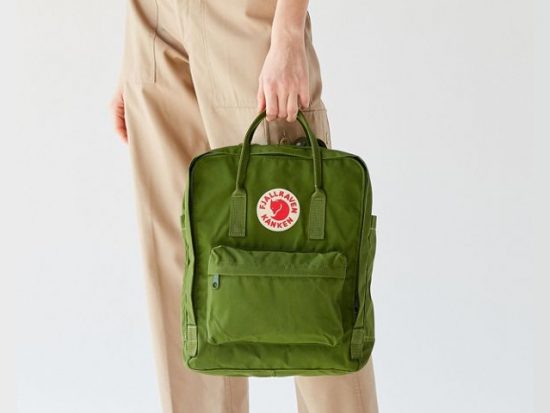 Fjallraven has outdoorsy roots and a high-minded mission to create lasting products that encourage spending more time in nature. The brand is even working with Stockholm University to save the Arctic Fox, "the small and highly adaptable predator" that inspired its name and logo. But we suspect that most of the brand's devotees are drawn to how great Fjallraven backpacks look. Across the board, Fjallraven bags have a timeless feel, but are just quirky enough, thanks to distinctive features like top handles, square-ish lines, and that eye-catching logo. Moreover, you can choose from several—if not dozens of colors, depending on the style of bag, ranging from muted grays to tangerine to multiple different blues, greens, and reds. Fjallraven recently introduced an Art Collection of Kanken backpacks in unique graphic prints, as well. In other words, don't be surprised if you can't decide on just one. There are cheaper backpacks on the market, but because Fjallraven backpacks are made from the brand's trademark durable (and sustainably produced and waterproof) fabrics, you can count on keeping yours for years.
Where to Buy Fjallraven Backpacks
You can find Fjallraven bags for sale all over the internet, from Amazon to Bloomingdale's to Urban Outfitters and well beyond. Just be aware that counterfeit versions surface often. Prices tend to be a good indicator of authenticity; as the Fjallraven website warns, fakes "can often be too cheap to be true." If you're feeling suspicious, use the brand's verified-retailer search tool. Or, head to one of numerous Fjallraven stores located around the world.
Which Fjallraven Backpack Should I Get?
The Three Best Fjallraven Backpacks
1
The Kanken Backpack Review
The Kanken is Fjallraven's calling card, the epitome of the brand's understated-cool vibe. And, it's the one you've definitely seen around your home city, the airport, the streets of Europe—probably everywhere except the moon. The first Kanken was made in 1978 to ward off back problems among Swedish school kids, and it's just as functionally sound today. Case in point: it's made from Vinylon F, a manmade material whose fibers swell when damp, tightening the weave and resisting water. The endless color options, top handles, and reflective logo lend style points, while the front-zippered pocket and roomy main compartment can hold everything you need for a day out. One caveat: your water bottle may not fit into the side pockets, according to some reviewers.
Exterior dimensions: 15 (height) x 10.6 (width) x 5 (depth) inches
Weight: .66 lbs.
Primary material: Polypropylene, Vinylon-F
Available colors: Dahlia, Frost Green, Acorn, Brick, Ochre, Warm Yellow, Burnt Orange, Deep Red, Deep Red/Random Blocked, OxRed-Royal Blue, Plum, Pink, Pink-Air Blue, Peach Pink, Orchid, Purple, Purple & Violet, Blue Ridge, Blue Ridge/Random Blocked, UN Blue, Air Blue, Air Blue/Striped, Deep Blue, Royal Blue, Royal Blue-Pinstripe Pattern, Navy, Sky Blue, Lake Blue, Frost Green & Peach Pink, Fog, Deep Forest, Forest Green-Ox Red, Forest Green, Glacier Green, Leaf Green, Green/Folk Pattern, Green, Frost Green-Chess Pattern, Fog/Striped, Graphite, Graphite-UN Blue, Super Grey, Black, Black-Ox Red, Black-Striped
$80 at Urban Outfitters
2
The Raven 20 Backpack Review
A classic backpack, the Raven 20 has academic vibes and is made to last thanks to Fjallraven's trademark G-1000, a combination of recycled polyester and organic cotton that stands up to the elements. And the brand thought of all the details when designing this go-to bag, like the leather handle and fleece-lined pocket (which might just convince you to put your phone away for a while). The main compartment holds a 15-inch laptop, but we like how the Raven doesn't scream "laptop bag" and would work just as well for school or work as for day hikes and travel. No wonder it's among the brand's best-sellers.
Exterior dimensions: 17.7 (height) x 10.6 (width) x 7.8 (depth)
Weight: 1.5 lbs.
Primary material: G-1000® HeavyDuty Eco: 65% polyester, 35% cotton
Available Colors: Dandelion, Dahlia, Redwood, Plum, Black, Navy, Dark Olive, Deep Blue, Super Grey, Chestnut
$79.99 at Moosejaw
3
The Greenland Zip Backpack Review
The simple, streamlined design of the Greenland Zip is somehow even less obtrusive than other Fjallraven backpacks. While it appears compact, the Greenland still packs a good amount inside its main compartment, including a 13-inch laptop, plus space for a book or two, and a light sweater for chilly flights and offices. It also touts convenient (and cute) top handles along with padded shoulder straps. And it's made from the kind of fabric—water-resistant G-1000—that can take a beating on your daily bike commute or inside the airplane's overhead compartment.
Exterior dimensions: 13 (height) x 10 (width) x 6 (depth) inches
Weight: 1.1 lbs.
Primary material: G-1000® HeavyDuty Eco: 65% polyester, 35% cotton
Available Colors: Storm, Black, Fern, Frost Green, Super Grey, Dahlia, Deep Forest
$84.95 at Amazon
Related Stories
All products have been hand-picked by our writers and editors. Items purchased through links may earn us a commission.