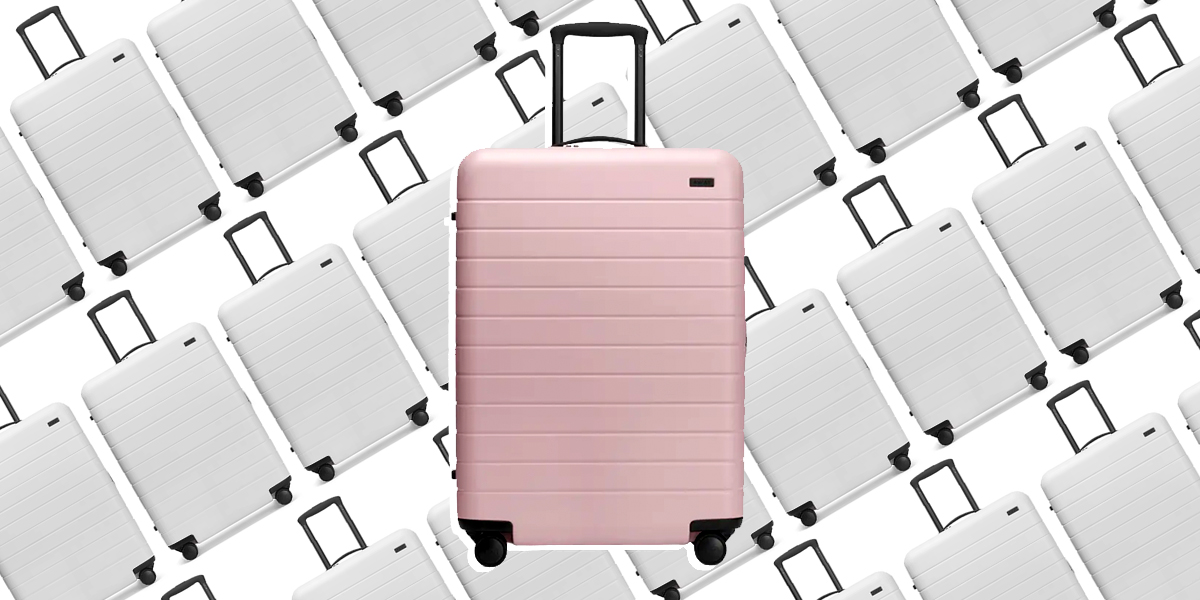 Packing Tips
9 Ways to Make Your Suitcase Stand Out at the Luggage Carousel
Have you looked at the luggage carousel lately? Scanning bags as they swirl around the conveyor, it's easy to see that about 70 to 80 percent are black and are remarkably similar in size and shape. Personalizing your luggage before your trip can help it stand out in a crowd, whether you're traveling to packed airports in Paris or Rome, or need to quickly pick up your bag on the tarmac in smaller airfields in far-flung destinations.
1. Invest in Bold, Colorful Luggage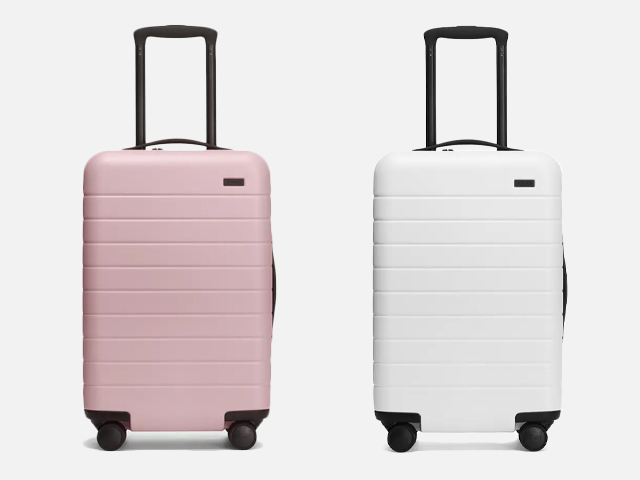 The easiest way to find your suitcase? Don't travel with drab luggage. Vacation with a valise that's high in style and bright enough to spot even when the arrival line is three people deep. Away's carry-on spinner comes in a whole range of tasteful colors beyond the usual neutrals, such as blush pink and crisp white. For those who want a personal touch, add a monogram. Pottery Barn Teen's Luxe line in blush is anything but childish and can be monogrammed in 24 different fonts and colors. The Eagle Creek Gear Warrior, in on-trend coral, is an adventure junkie's dream as the wheeled-duffle features an extra gear pocket for soiled items.
2. Put on an Eye-Catching Luggage Tag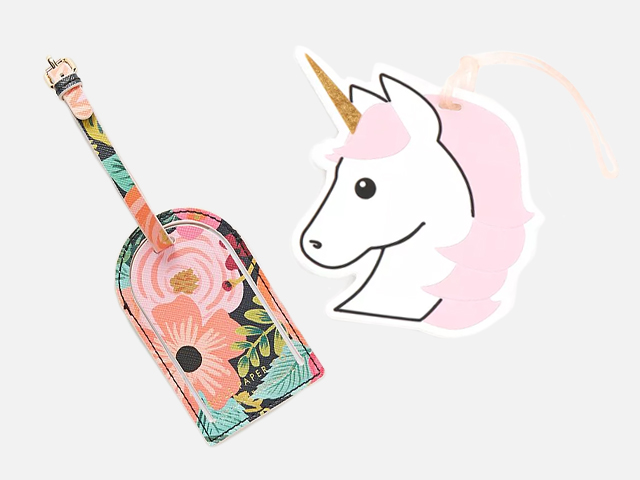 If bold new luggage isn't on the list this year, add a smaller statement piece. A luggage tag is an easy fix, and you may even find them as souvenirs during your trips. In addition to keeping your name, address, and phone number in view in case your luggage gets lost, it's a bright pop of color to help you find it quickly. Our favorites include pretty florals, world maps, monograms, and (of course) unicorns.
3. Strap a Luggage Belt Around Your Bag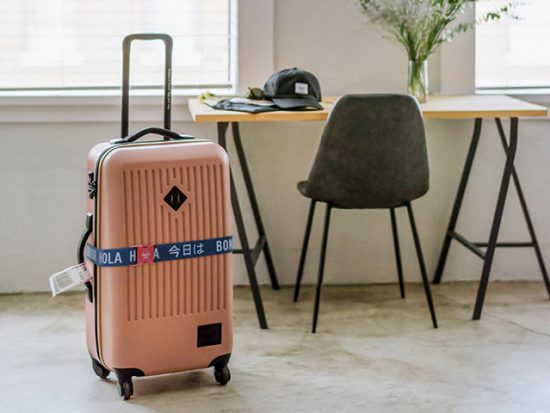 Luggage belts are an overlooked luggage accessory that do double travel duty. The budget-friendly accessories will add a splash of color and personalization to each piece and it holds it together for those of us with a penchant for overpacking. Herschel's multi-language travel straps will have you saying hello to your bag after a long flight, while Orb offers a bright world-map design. And travel editors and Amazon staff alike swear by these utilitarian and bright straps by BlueCosto that come in single or multi-packs.
4. Decorate Your Bag With Stickers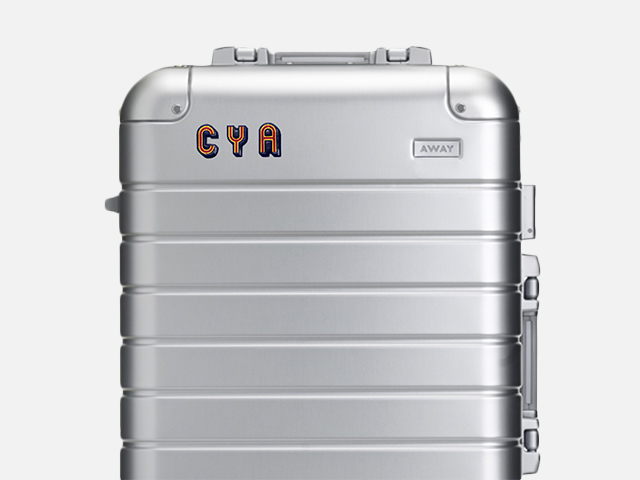 From the Victorian days into the Roaring Twenties, glamorous world travelers boarded ships with giant steamer trunks and enough porters to carry them. These days, you're expected to lug your own luggage, but that doesn't mean you can't add a touch of high-society style. This collection of vintage-inspired travel stickers is a throwback to days gone by, while Away's stickers give a modern take on luggage adhesives, including letters, travel themes, and special editions. We also adore these vintage passport-inspired images, as well as Americana and vintage map stickers from Cavallini.
5. Stick Decorative Tape on Your Bag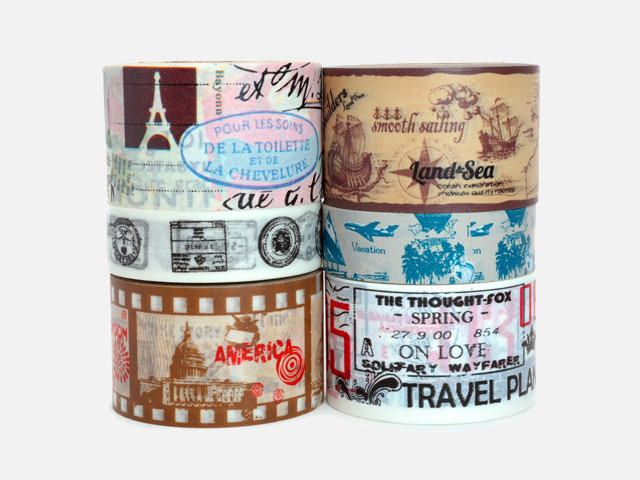 If you booked a last-minute ticket and don't have time to give your luggage a full design facelift, you can still personalize with decorative tape. For soft-sided luggage, heavy duty tape works better on side pockets and handles, but that doesn't mean you need to be boring. Duck brand tape comes in a range of glitter colors. More delicate washi tape in vintage travel themes can be used on hard luggage, and if you're really in a pinch, grab a roll of traditional duct tape in a bright color from any hardware or office store.
6. Add a Brightly Colored Ribbon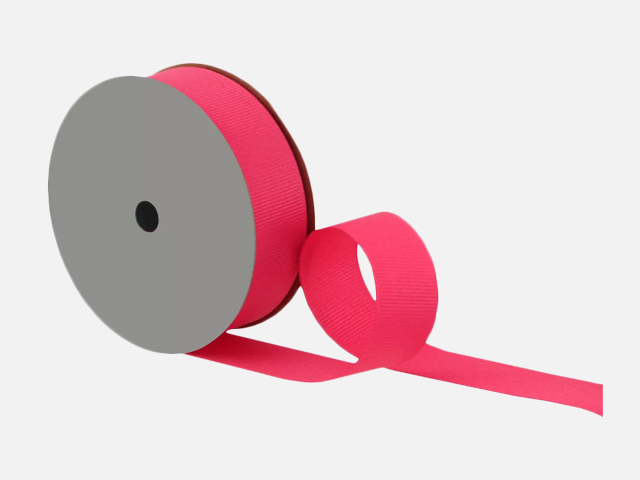 Sometimes back-to-basics is the best and most budget-friendly way to go. Tie a colorful ribbon around handles and zipper pulls and you'll be able to spot your bag on crowded luggage carousels. Add a shock of hot pink with classic grosgrain, or channel peppermint hard candy with this vintage striped ribbon. If you're off on a cruise adventure, use your knot tying skills to attach this traditional nautical design
7. Paint on a Decal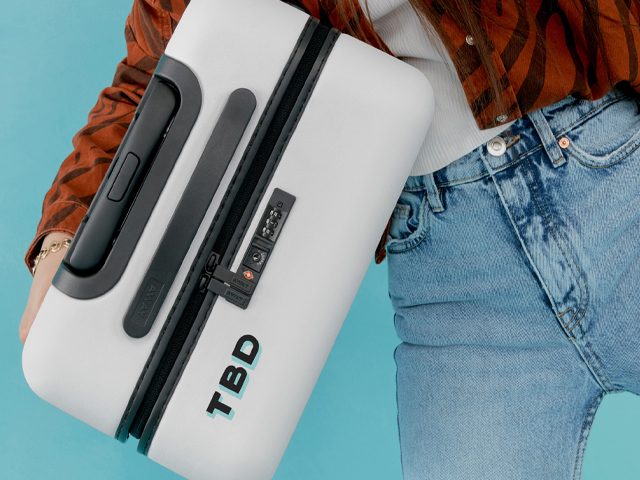 Painting projects aren't just for kids. Take out your favorite colors and paint on a whimsical design or monogram with the use of a stencil, and you'll spot your bag in no time. You may even be asked where you picked up such stylish luggage. For those short on time or artistic flair, check out companies like Away, who use a team of artists to hand-paint your hard-side suitcase with personalized monograms.
8. Stitch On a Patch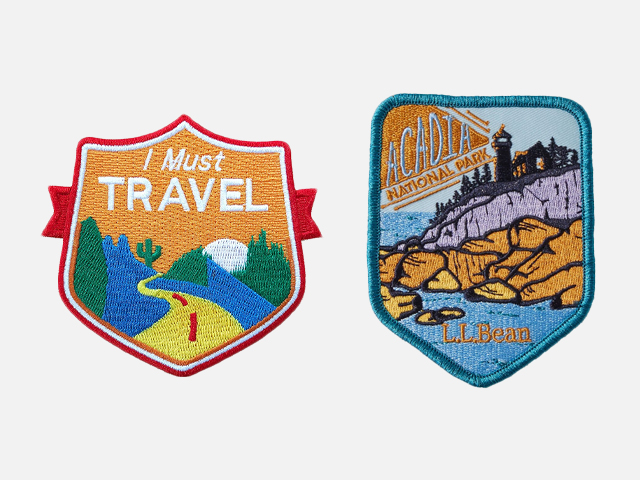 Add a touch of personalization with a patch that lets your style and soft-sided luggage stand out in a crowd. This merit badge-style patch has us eager to hit the great outdoors, while Vagabond Heart celebrates those bucket list adventures. For something trumpeting "America the Beautiful," grab these outdoor lover's park patches, part of L.L.Bean's partnership with America's national parks. Because iron-on patches might not be as durable, stitch the edges to your luggage after it's affixed with an iron for added strength.
9. Use a Tracker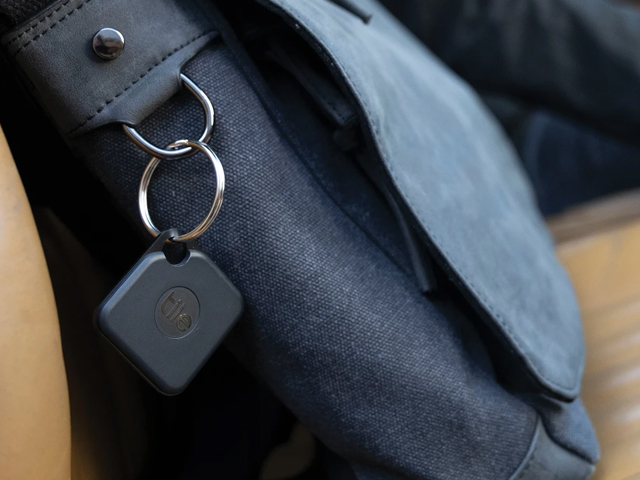 Gadget geeks, rejoice—technology will help us track down our bags even in the most crowded queues. If there are times you worry you might not be able to easily locate it by sight, apps, including Tile, do the hard work for you. Attach the Tile fob to your suitcase, download the app on your phone, and sync your Tile to your phone. When it's time to look for your bag, activate the app and if it's in range, it will ring. If it's further away, you can locate it on the app map.
Related Stories
All products have been hand-picked by our writers and editors. Items purchased through links may earn us a commission.