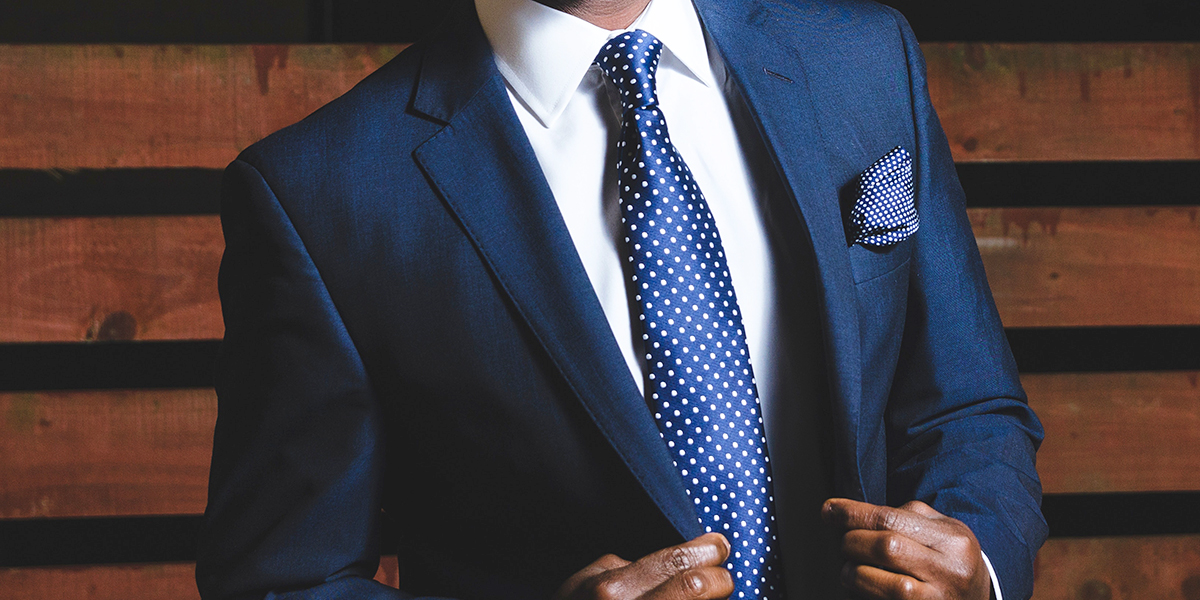 Packing Tips
How to Pack a Suit in Your Carry-On Bag
Gentlemen, knowing how to pack a suit correctly is important. Whether you're a frequent business traveler or simply heading to a wedding, packing a suit takes a lot more thought than stuffing it in a suitcase. The only thing worse than an ill-fitting suit is a wrinkled or damaged one. Here's how and where to pack it if you want it kept crisp and safe, all while saving yourself time and stress at the airport.
How to Pack a Suit for Your Carry-On Luggage
You can protect your suit from wear and tear by folding it the right way. Here's how to do it.

Skip the Garment Bag
Some airlines have in-flight hooks for hanging garment bags, but there's no reason to let your suit take up your personal space. Instead, use a weekender bag or rolling carry-on. When possible, don't check a bag with a suit; not only will you treat the bag—and therefore the suit—more gently than the luggage handlers will, but you won't have to wait at the baggage carousel upon arrival.
When you pack a suit, the menswear experts at Brooks Brothers say you should fold your jacket and dress pants into each other by turning the jacket inside out, folding it down, and folding the pants around it.
First, turn the suit jacket inside-out without pulling the sleeves through, so it looks like this: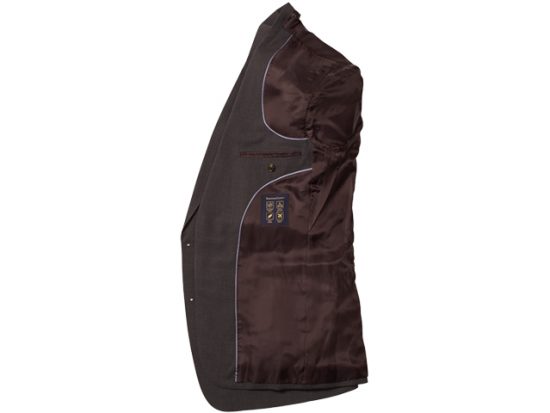 Leave the collar and arms flat inside the jacket. Then fold it in half horizontally and lay it on top of your dress pants, which should be laid out flat along their front and back pleats, like this: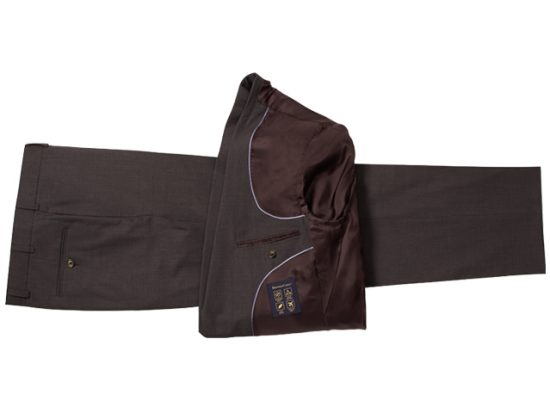 Save ironing time by placing a sweater or T-shirt inside the horizontal fold of the jacket to prevent hard crease lines. Finally, fold the pants into thirds by pulling the bottoms and then the waist over the jacket to form a bundle: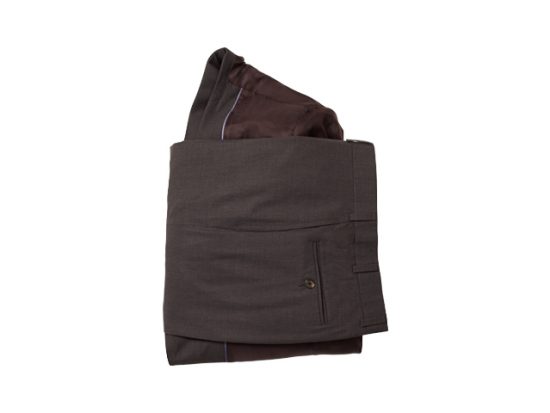 If you have a plastic dry-cleaning cover lying around, you can use that to wrap your pants before the final fold. Or, you can place it around the final bundle to prevent other damage.
How to Pack Dress Shirts and Ties in Your Carry-On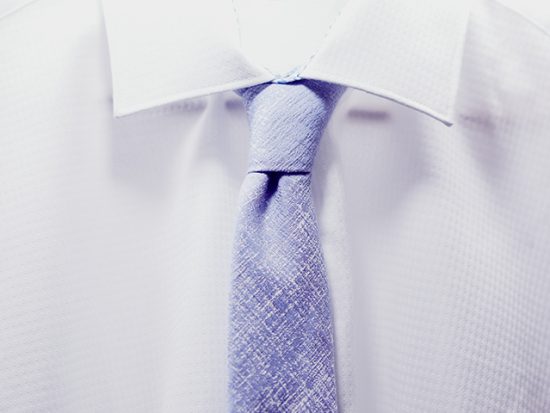 Place lighter items like dress shirts and ties on top of the suit. Dress shirts can be buttoned and folded as they would have been when you purchased them from the store, or in half vertically (with the sleeves tucked inside) and then rolled from the bottom up. Ties and belts should be rolled up to prevent creasing.
When you arrive, use the hotel iron to steam out any wrinkles and hang the suit up immediately. If the hotel room doesn't have an iron or ironing board, you can probably request one from the front desk. As a last resort, hanging the garments in the bathroom while you take a hot shower might help release some of the wrinkles.
Business Travel Essentials for Men
Stylish Suits to Pack in Your Carry-On
For info on these editor-selected items, click to visit the seller's site. Things you buy may earn us a commission.
Related Stories
All products have been hand-picked by our writers and editors. Items purchased through links may earn us a commission.