Packing Tips
The Best Packing Tips and Tricks for Couples Traveling Together
Between airport security lines, surge-priced Ubers, and flight delays, travel knows how to test the strength of your relationship. Don't let packing be part of that negativity. With a little planning, it could actually get your trip off on the right foot, or at least prevent a pre-trip meltdown. Below you'll find our tried-and-true tips for packing with a partner. We might not be able to help you with those underwhelming Airbnbs or other travel-related disappointments, but we can make sure your suitcase isn't the source of a squabble.
Delegate packing and itinerary-related tasks
ahead of time
Look, packing isn't everyone's strong suit. Whether you're spacey and forget your toothbrush every single time, or you just don't have the patience to neatly roll and fold your belongings into their most compact form, it's OK to pass the task off to your partner if you agree to take the reins on some other aspect of your trip. That could mean making hotel or restaurant reservations, checking in for your flights, or taking on some other on-the-road responsibility that they're not too fond of. Or the opposite could be true: You might be a packing champ while they're far better at wrangling the rental car. The main thing here, of course, is communication, compromise, and playing to each other's strengths.
Learn to Share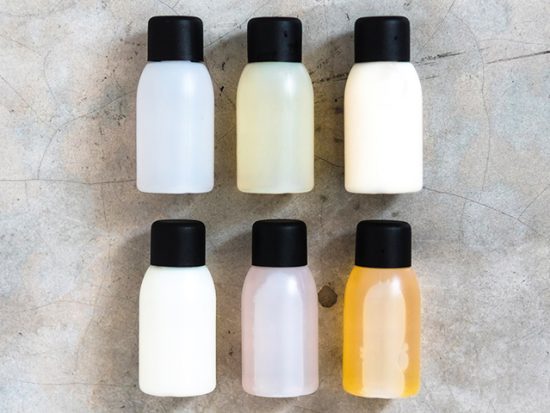 Aside from clothes (in most cases), you can share a whole lot of things on vacation. Toiletries? That toothpaste is totally shareable. Books, magazines, e-readers, and phone chargers? Yes, definitely swap them back and forth. As you assemble your packing list, contemplate those joint-custody items versus the ones you need all to yourself. The more duplicates you can eliminate, the more space you'll free up in your bag for souvenirs. And what's a trip without at least one silly impulse buy? (Snowglobes, anyone?)
Don't forget the sentimental stuff
Get amped for your time together by packing thoughtful items that will bring you closer on the trip. Maybe it's that Polaroid camera your partner got you for Christmas and a brand-new album for collecting all your shots; maybe it's a journal where you chronicle your favorite parts of each day spent together. Whatever it is, these small tokens of affection go a long way in redeeming 30-hour travel days and mid-trip tiffs.
Give packing cubes a go—really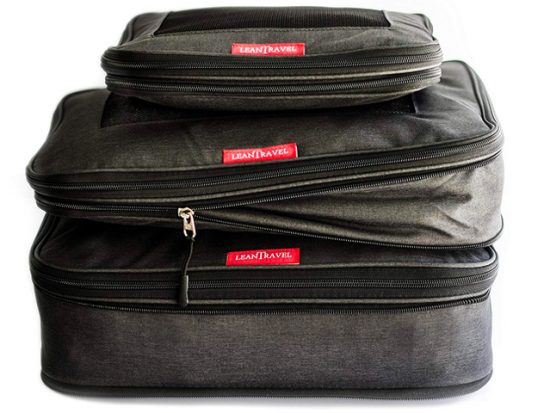 Okay, they're not always the most attractive items, but truly, packing cubes actually work. If you or your partner are overpackers, these nifty little pouches will be a lifesaver. A quick Amazon search will reveal hundreds of options, which can get overwhelming. Let us take care of the vetting and suggest the LeanTravel set; this pack of six comes with two small, medium, and large cubes, ideal for everything from underwear and socks to jeans and bulky sweaters. Once everything's folded neatly inside (whip out your Marie Kondo skills), a dual-zipper system compresses the cubes from four inches in height to just two.
Consider a different 50/50 rule
The ultimate travel inconvenience is lost baggage—and we'll fight anyone who says otherwise. If the length of your trip necessitates two checked bags, try a new approach to packing. Rather than put all of your belongings in one and all of your partner's in the other, go for a 50/50 split between bags. This way, if you lose a piece of luggage along the way, you'll still have half your stuff. We know it sounds a little goofy, but we've seen it work wonders for frequent travelers.
Hit pause on your electronics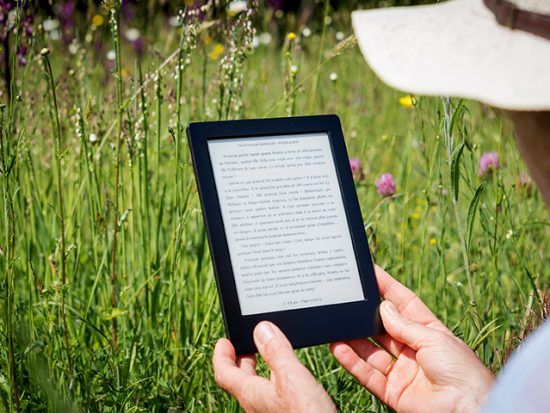 Chances are you don't really need two laptops, two iPads, and two e-readers on your next trip. In fact, you may not even need one. Try paring down your electronics. You'll not only save space in your carry-on, but you'll also stay in the present moment versus get swept away on an Instagram bender. Whether you're staying at a hotel or Airbnb, you'll likely have internet access and a TV. Plus, in the age of hyper-connected, tablet-sized smartphones, do you even need anything else?
Just pack carry-ons if possible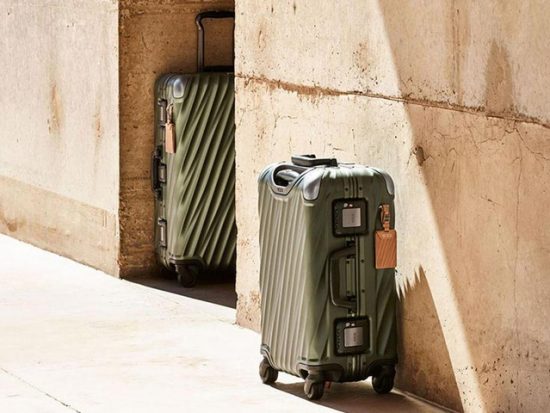 As mentioned, there's no quicker way to a travel-induced meltdown than waiting at the baggage claim only to find your luggage never made the flight. Aside from always knowing where your possessions are, traveling with carry-ons has other benefits as well. Making a tight connection in an airport you've never been to before? No problem. Exhausted from a transatlantic flight and ready to head off to your hotel in the nearest cab? Go for it! If you travel with carry-ons only, you and your boo can avoid many a luggage mishap.
Give a long lead time for packing
Everyone packs on their own timeline; some do it weeks in advance, others the night before. But one thing is for certain: Packing at the last-minute has been known to set off explosive couple fights that carry on all the way to the gate. Avoid this pitfall, and try easing into things by setting your open suitcase out a week in advance. This way, you and your partner can cross just a few items off your list each day—in between binge-watching the latest Netflix series—and by the end of the week, voila, you'll both be fully packed, totally sidestepping any mad dash and its subsequent blowout.
Related Stories
All products have been hand-picked by our writers and editors. Items purchased through links may earn us a commission.