Packing Tips
The Ideal Preventative Packing List
Time to get serious for a second. The best way to ensure your family's wellbeing is to be prepared for any emergency or natural disaster. It pays to be self-sufficient when it counts—in a crisis. Also, having a "bug-out bag" handy can help you sleep soundly at night. Here are 8 essentials you should stash in your emergency to-go kit.
1
Solar-Powered Flashlight
When you can't rely on the grid, you can count on this solar-powered emergency flashlight. It claims to hold its charge for three years and shine for 11 continuous years. It also tackles extreme temperatures, floats, and is 100 percent waterproof.
$25 at Amazon
2
Water-Filtering Bottle
No matter the crisis, you won't get very far without water. The LifeStraw Go Water Filter Bottle is equipped with a water-filtrating straw inside. Its super power? Making safe drinking water out of the murkiest streams. Tests on the LifeStraw Personal Water Filter have shown it removes 99.9 percent of bacteria and last through more than 1,000 gallons of water.
$45 at Amazon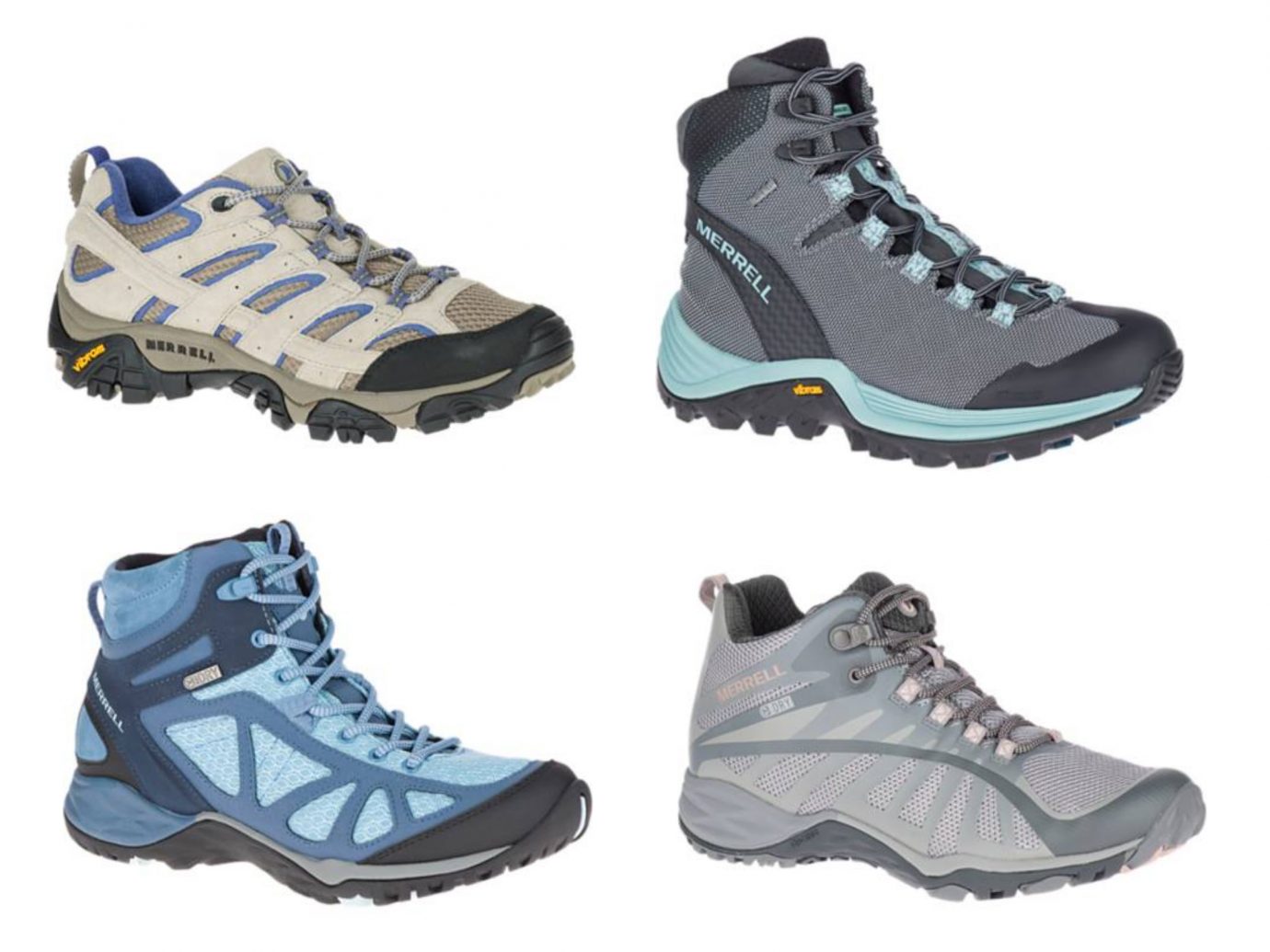 3
Durable Footwear
Footwear might seem like a frivolous consideration—who could think about shoes at a time like this? But pack the wrong pair, and you'll be hobbling to keep up with the crowd. Invest in something sturdy. Built to take on the toughest of challenges, Merrell is a trusted brand of durable hiking boots, and they come in men, women, and children's sizes. Look for water- and weatherproof styles.
From $60 at Merrell
4
Emergency Radio
Stay connected. A survival radio may be your lifeline to the outside world. And this SnailRunner radio is front-loaded with features that are utterly essential. It's a dual-frequency radio with NOAA weather-alert capabilities, a table lamp, a flashlight, SOS alarm, and it can charge smartphones. Power it up via several sources: AAA batteries, a USB cable, and two ultra-reliable methods: the sun or a little elbow grease (aka a hand-crank).
$30 at Amazon
5
Solar Phone Charger
Here's a tool for keeping your phone juiced up during a disaster. This solar-powered charger, Amazon's top-rated, is portable, affordable, and waterproof. It's also lightweight and folds up so you can throw it in a bag. Just double-check that it's compatible with your phone or iPad model.
$70 at Amazon
6
First-Aid Kit
If nothing else on this list, this is the one item you should always keep at the ready. A well-stocked first-aid kit has the universal medical essentials. Apart from bandages, alcohol, gloves, and other ER supplies, there's a compass, whistle, and sewing kit. Remember to add your family's prescriptions to this kit, too!
$28 at Amazon
7
Freeze-Dried Food Supply
You've checked "water" off your list, now it's time to settle food. Consider stocking up with this emergency food supply. All that's needed is a bit of water (boiling or room temp) to reconstitute each meal, and their sealed pouches means you can take these to go. Amazingly, campers and preppers say that these freeze-dried vittles are even tasty—or at least a notch above other brands.
$94 at Amazon
8
Emergency Kit
Here's a shortcut to the well-equipped bug-out bag. Grab-and-go emergency-survival kits are sold readymade and stocked with all the basics like flashlights, small tools, fire-starters, a first-aid kit, and some food and water. Just be sure to do an inventory and supplement it with more supplies if need be. Our pick is perfect for a couple, but a family of four will need this model.
$90 at Amazon
Related Stories
All products have been hand-picked by our writers and editors. Items purchased through links may earn us a commission.