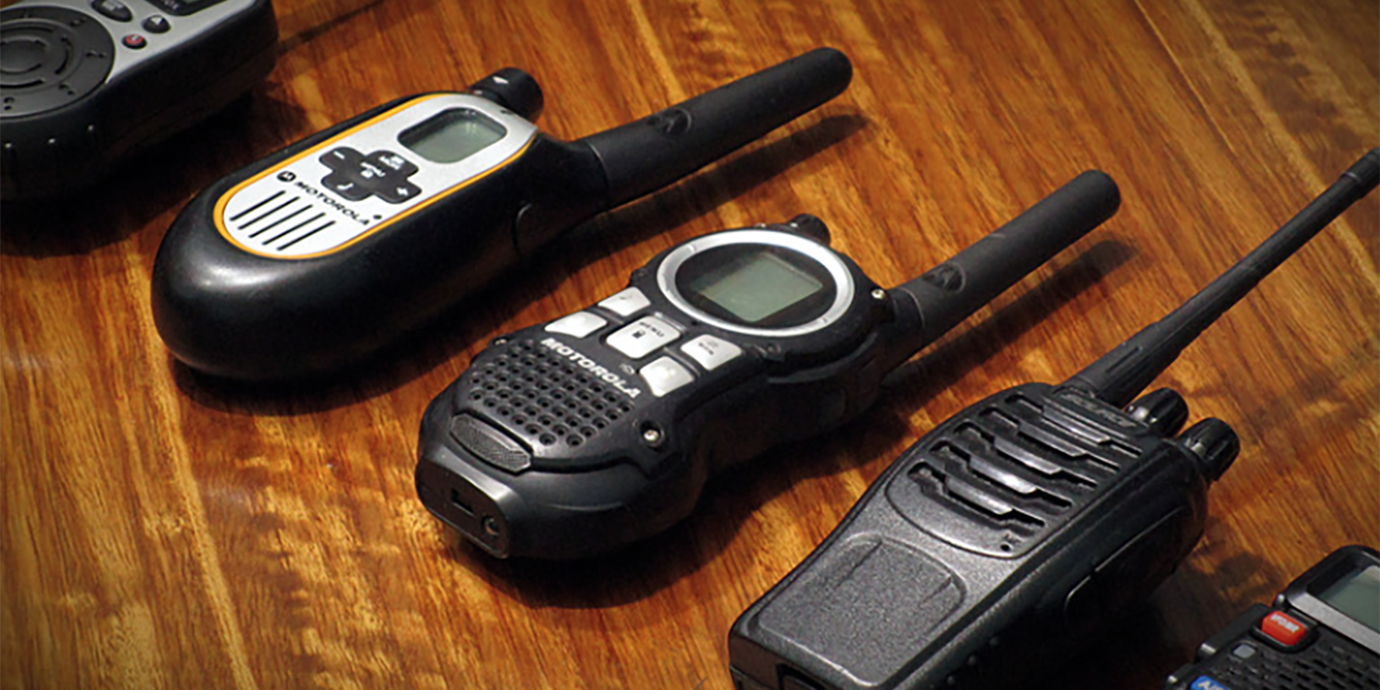 Shop
The Best Walkie Talkies for Travelers
Everyone loves playing with a walkie talkie. ("Roger that!") But these fun devices are actually super practical for travel, even in our iPhone era. In places that don't have cell service or Wi-Fi—camping in the woods, sailing on a cruise ship, or traveling internationally without coverage—a good old-fashioned two-way radio can be a lifesaver. Some units have flashlights, others dole out emergency weather alerts, and others have waterproofing for extra durability. Of course, we've already gone ahead and done the research listing the best walkie talkies across a range of categories. Do we have ones that are kid-friendly and road trip-friendly? That's a big 10-4.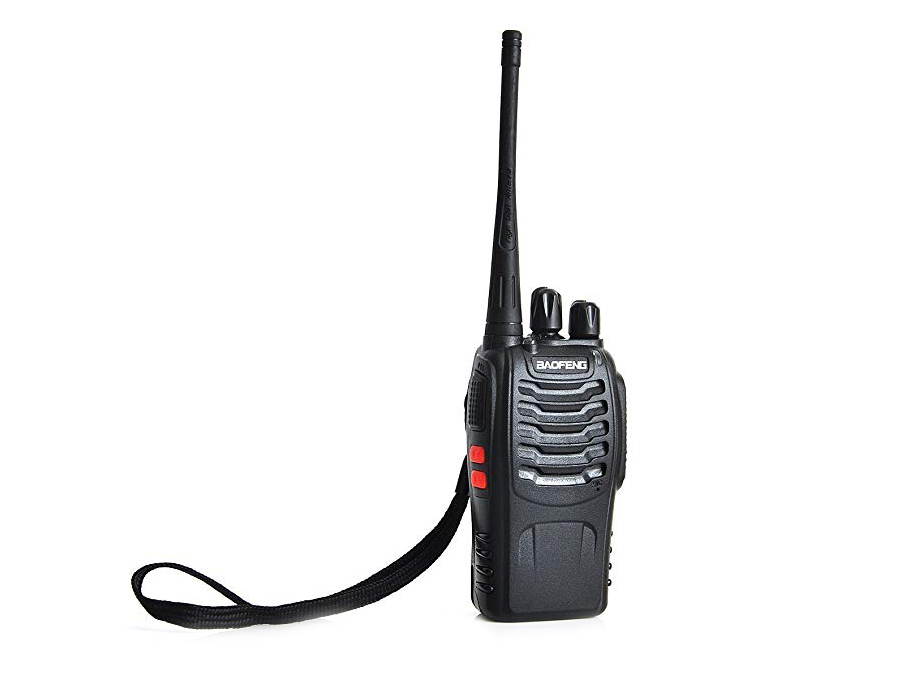 1
Best Value/Budget Walkie Talkie: BaoFeng BF-888S
The most advanced two-way radios can cost you a pretty penny. (Insert flying-money emoji here.) Thankfully, there are some great models out there that provide excellent service at a much more budget-friendly price. The BaoFeng BF-888S is a super-affordable walkie talkie providing excellent value. Powered by a lithium-ion battery, it offers 16 channels for communication, works at a range of 400-470MHz, and has an emergency alarm and flashlight. Note: It's best for relatively short distances, though—ideally less than two miles.
$24 at Amazon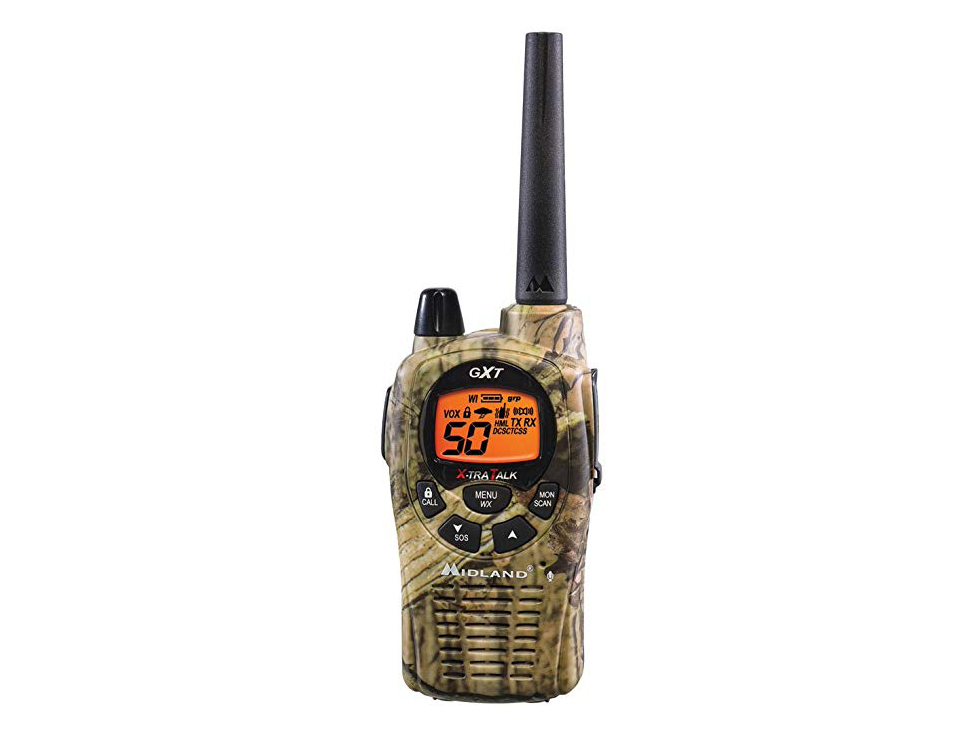 2
Best Long-Range Walkie Talkie: Midland - GXT1030VP4
At longer ranges, you could get stuck repeating, "copy that?" to dead air. Avoid radio silence with the Midland - GXT1030VP4, which works up to a distance of 36 miles (though mileage may vary depending on obstacles between the two devices). We're not only impressed with the range, but also the product's many features, like the NOAA Weather Scan, which will alert you to any severe weather in your area. Plus it has waterproof protection.
$70 at Amazon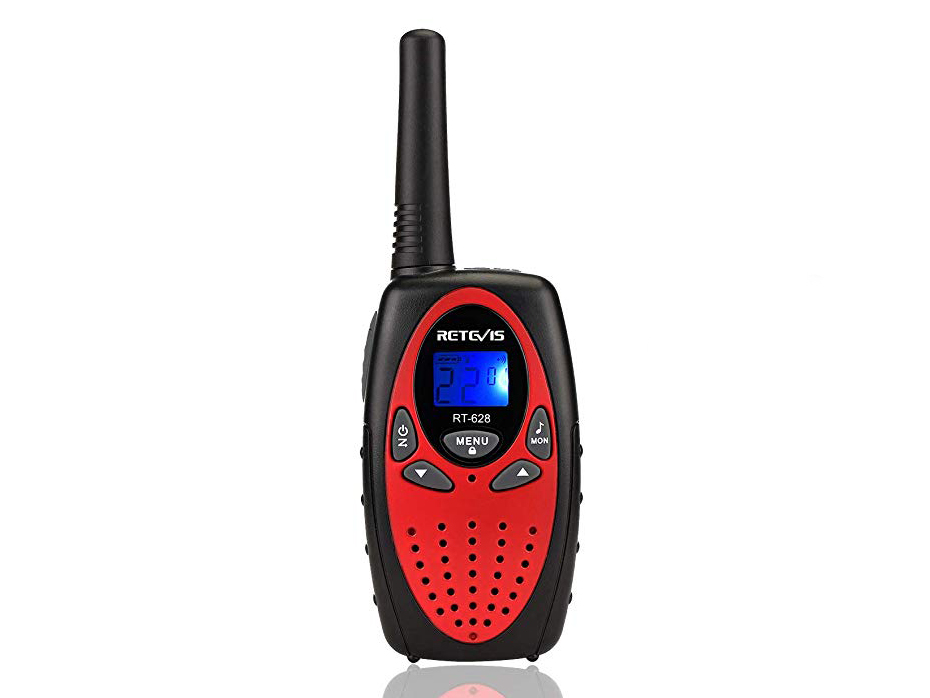 3
Best Kid-Friendly Walkie Talkie: Retevis RT628
Toy walkie talkies are a hit with the kiddos. But the real deal can get pretty advanced, so they're not ideal for younger travelers. Luckily, there are products specifically geared for kids, making them way easier to use. Our favorite is the Retevis RT628, which has just five buttons on its face (power, menu, call, and down and up for scrolling), and the large button on the side for talking. The two-way radio comes in four different colors. For the ultimate in playtime, go commando with the camouflage pattern.
$21 at Amazon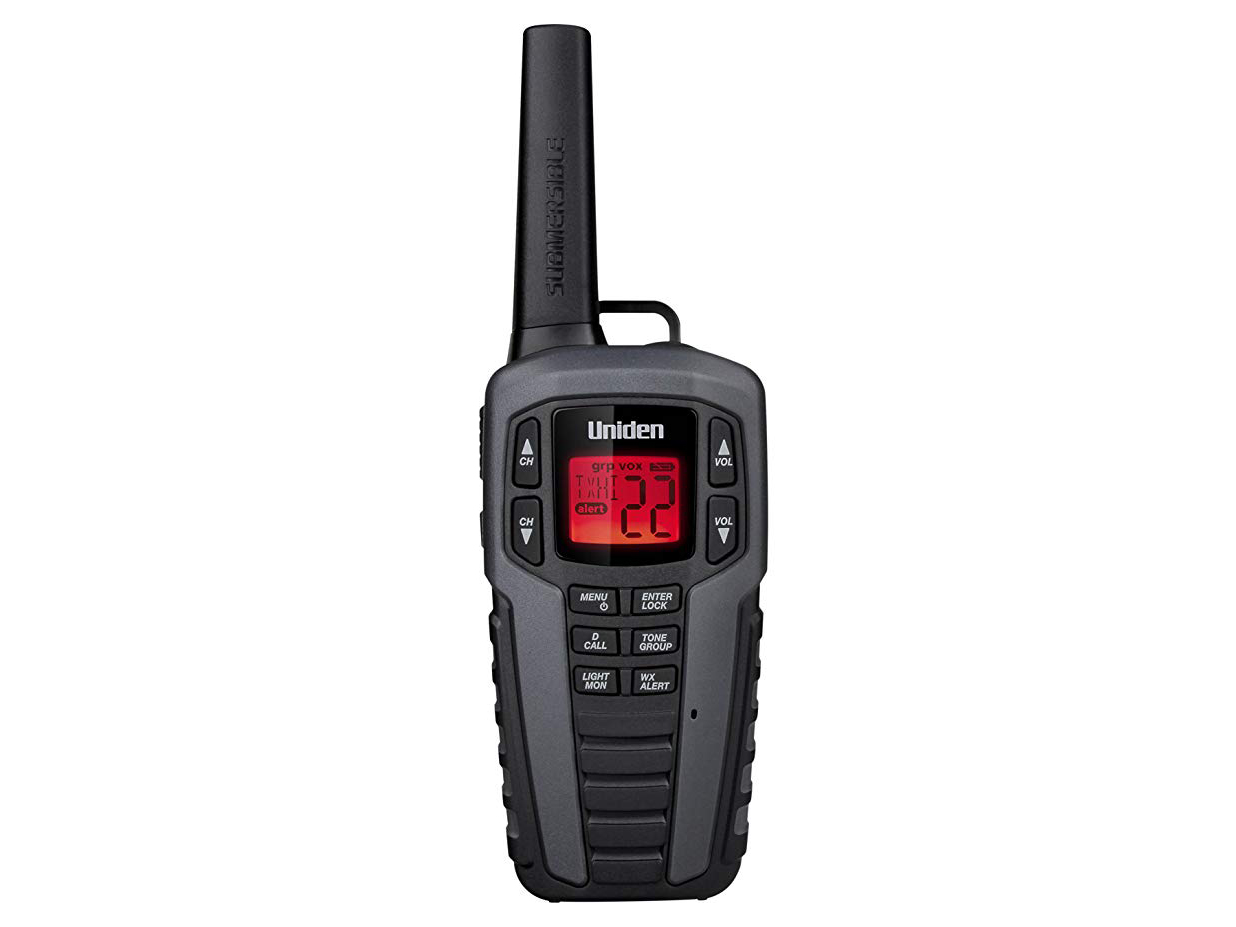 4
Best Waterproof Walkie Talkie: Uniden SX507-2CKHS
You know what's not good? When wires meet water. And if you're fishing lakeside or lounging poolside, your walkie talkie could go for a little swim. Good thing the Uniden SX507-2CKHS can be fully submerged in up to three feet of water for up to 30 minutes. Plus, it floats, so you won't have to dive to retrieve it. This unit also has a 37-mile range (dependent on obstacles, of course), 22 channels to chat on, and the all-important NOAA weather alerts.
$110 at Amazon
5
Best Walkie Talkies for Road Trips: Midland - LXT600VP3
Get your motor running! When it comes to using walkie talkies on road trips, there's one very important feature you need: hands-free mode. Our pick is the Midland - LXT600VP3 model, which you can use while keeping two hands firmly on the wheel. The product also has a 30-mile range in open areas, meaning you and your road-trip partner could chat over quite a far distance. Great Plains road trip, anyone?
$49 at Amazon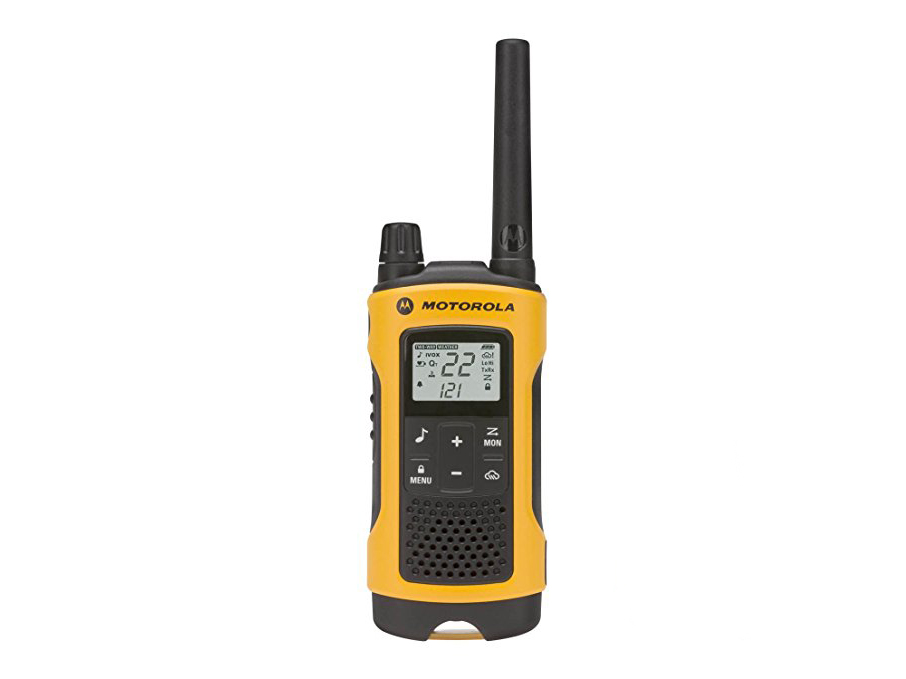 6
Best Walkie Talkies for Cruises: Motorola Talkabout T400
If you're all about that #cruiselife, you need a walkie talkie set. After all, cell service at sea is sporadic, and ship Wi-Fi is obscenely expensive. Since you're on a ship (and not in the wilderness), a push-button, easy-to-use model is your best bet. Consider the Motorola Talkabout T400, which has a very straightforward interface and can be charged via micro USB. It's also water resistant, in case you find yourself near a cannonball contest.
$90 at Amazon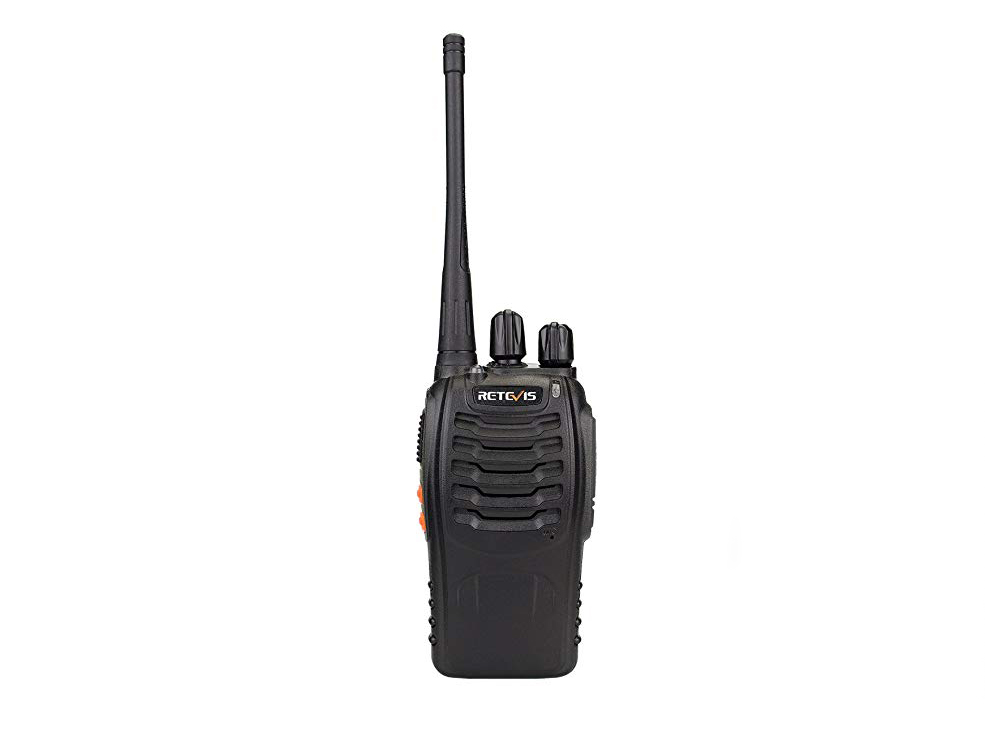 7
Best Walkie Talkie for Groups: Retevis H-777
Most walkie talkies are sold in pairs—we have yet to see a single walkie to monologue with yourself—but if you need to buy 'em in bulk, you've got options. We like the Retevis H-777, which comes in a pack of ten for a reasonable price per unit. While its features are limited to a flashlight, it's a great choice if you're traveling with the whole crew in an area with limited cell service. That family reunion in the woods? Not a problem.
$130 at Amazon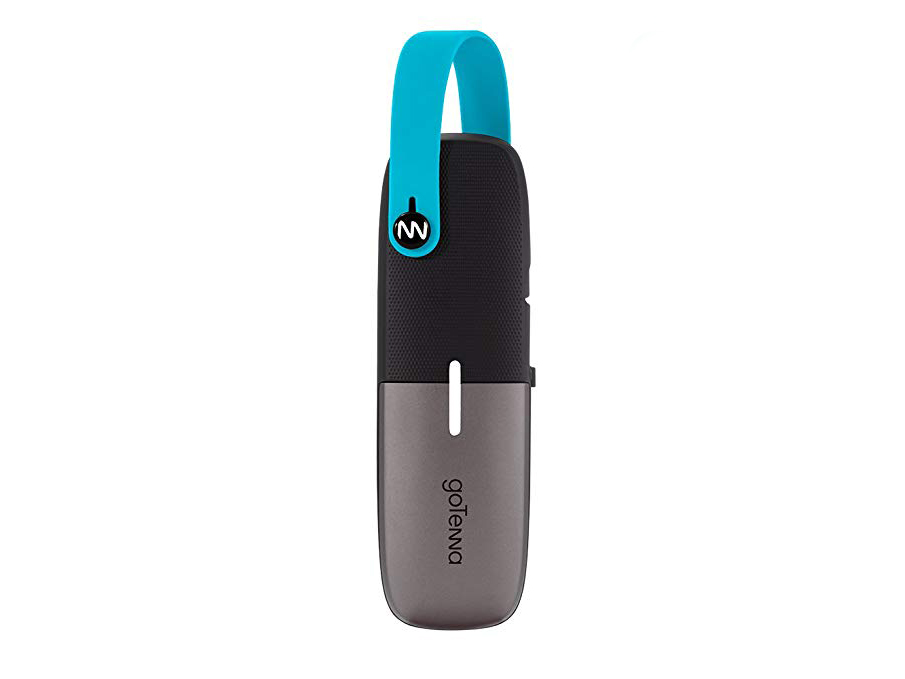 8
Best Smartphone-Based Walkie Talkie: goTenna
OK, so the goTenna isn't exactly a walkie talkie per se. But it does connect two devices for communication purposes, so we're going to lump it into this category. Essentially, each device pairs with a smartphone (both Apple and Android are compatible) to connect them when there's no cell service or Wi-Fi. You can't make phone calls, but you can text and send GPS locations from a distance of up to four miles. It's great not only for wilderness trekkers but also international travelers, so you don't have to pay for a wildly pricey cell service plan.
$179 at Amazon
Related Stories
All products have been hand-picked by our writers and editors. Items purchased through links may earn us a commission.