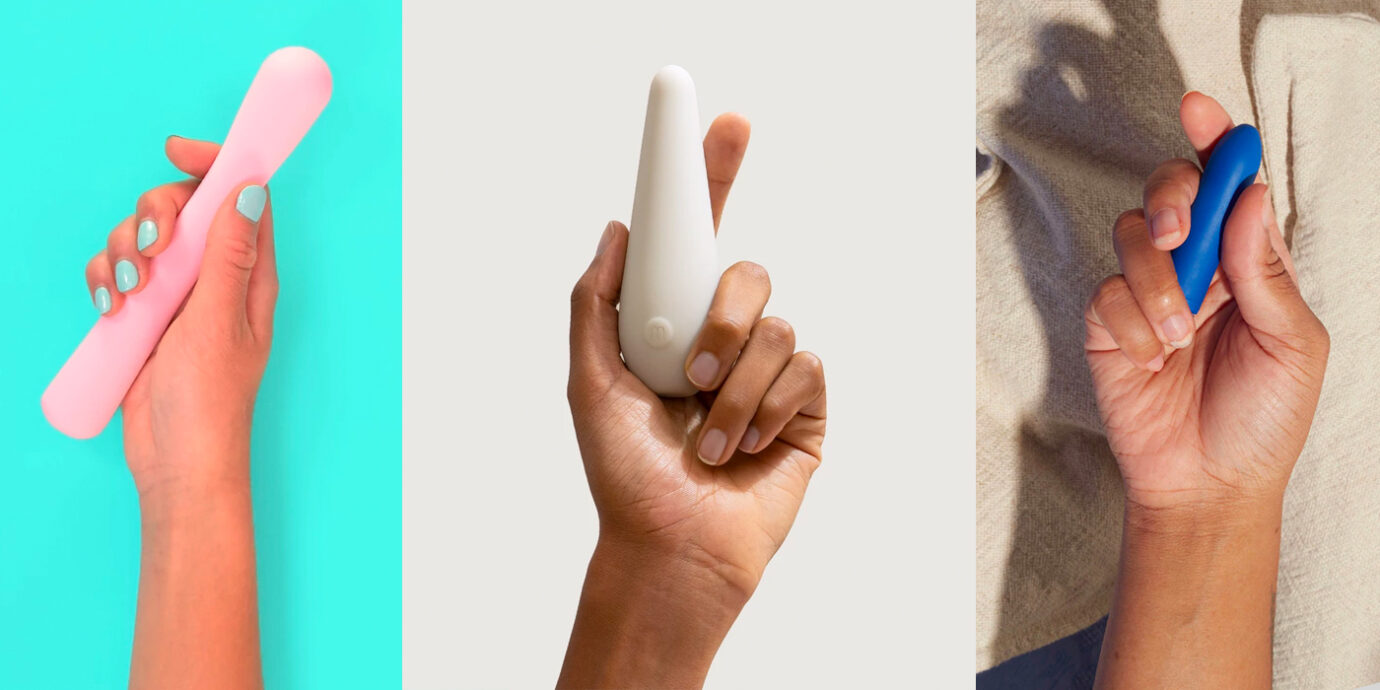 Packing Tips
The Ultimate Sex Toy Packing Guide—Plus the Best Travel-Friendly Sex Toys for Your Next Trip
It's 2020—no need to feel shy about bringing your favorite sex toy on your getaway. After all, vacation is all about pleasure, right? Bring your sex toys and the mind-blowing orgasms they guarantee along for the ride! But first, some tips. We've outlined tricks for getting your sex toys through security with zero fuss, plus gathered the best sex toys and lubes for an out-of-town good time.
To Check or Not to Check?
This is probably the biggest question when it comes to traveling with sex toys—can they go in a carry-on, or are they better off in a checked bag? The simplest answer is: either way is fine. If you need more assurance, go to the "What Can I Bring?" page on TSA's official website. (Frequent fliers out there, we recommend bookmarking!) The search-powered site allows you to type your items in question ("vibrator" for our purposes here), then provides a clear "yes" or "no." According to the site, adult toys get the green light for both carry-on and checked bags. Of course, you'll want to make sure any sex toy traveling with you in a carry-on won't be mistaken for a weapon or other banned item—handcuffs, for example, are A-OK according to TSA, but something like a paddle or anything resembling a knife should go in a checked suitcase.
---
Give Your Sex Toys The Separate Bags They Deserve
We very much recommend packing your items inside a clear plastic bag—it'll give you peace of mind and is a courteous gesture in case your bag needs inspection. On top of that, consider keeping your wrapped-up sex toy in its own separate pouch, like a makeup/toiletry bag, packing cube, or dedicated sex toy pouch. That way, in case the item does spark an alarm, the agent can unearth it easily without totally disrupting the contents of your carefully packed bag.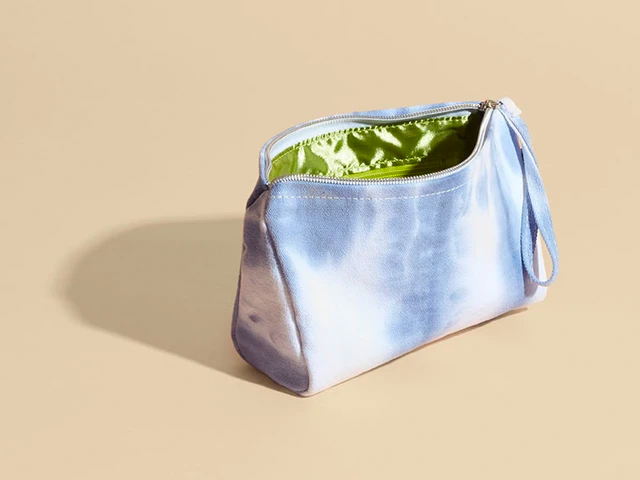 Is Lube a Liquid?
The TSA rule on traveling with liquid is crystal-clear—each flyer is limited to one clear quart-sized plastic bag they can use to store containers of liquid no larger than 3.4 ounces. If lubricant—yes, a liquid!—is on your packing list, check to make sure it's within the size limitations. To make things even easier, opt for individual packets, which come with the added bonus of being spill-proof.
Pack Batteries + Cords Separately
To prevent hearing any dreaded buzzing sound while in transit, make sure all devices are turned off. You might even want to take the batteries out of vibrators and other devices before packing. If you're bringing something that runs on USB power, consider running down the power and putting it into your bag on empty. Some toys even come with locks, meaning they're guaranteed not to turn on accidentally. If you're traveling to a different country, don't forget to bring a universal power adapter!
Double-Check Local Laws
If you're flying domestically, the rules of TSA are great packing guidelines. But what about bringing your vibrator out of the country? The answer on this one is: do your homework. Some nations—the UAE, for one—have restrictions on pornographic material, and sex toys often fall under that umbrella. If you're leaving the country, double-check the local laws before packing sex toys, and if there's any doubt, consider leaving your toys at home.
Consider Travel-Friendly Toys and Accessories
Attention, travel mavens! Many sex toys are made specifically for people on the go. From vibrators that double as going-out jewelry (yes!) to organic lube that passes for fancy skincare, more companies than ever are offering sex toys and accessories that are easy to use and easier to pack. What's more, the best travel sex toys utilize universal USB cords, meaning they seamlessly integrate into the rest of your must-have devices.
The Best Sex Toys for Travel
Don't Forget the Lube!
Related Stories
All products have been hand-picked by our writers and editors. Items purchased through links may earn us a commission.