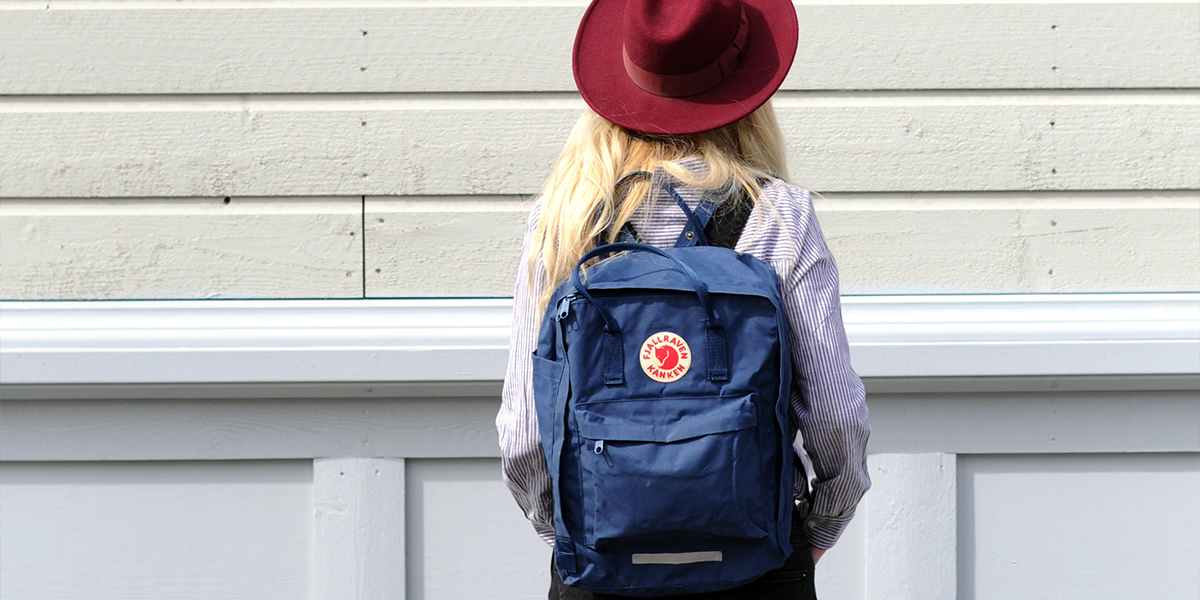 Shop
The 10 Best Carry-On Backpacks for Your Next Flight
Ahh, the days when we could pack half our wardrobe and the airlines were cool with it. (A different pair of shoes every day, why not?) Sadly, the era of generous baggage allowance has come to an end. Of domestic carriers, Southwest is the only U.S. airline still offering two free checked bags. Other airlines have embraced the new M.O. of restrictive baggage policies and fees, fees, fees.
Anyone looking to take advantage of today's super-cheap basic economy fares should learn to pack as smartly as possible. While some carriers have recently changed basic economy policies to include overhead storage, not all have. What is allowed—even on low-cost carriers—are "personal items," such as purses, briefcases, mid-sized duffels, or backpacks, so long as it fits beneath the seat in front of you.
Think you can cram everything you need into one backpack? These 10 can go anywhere.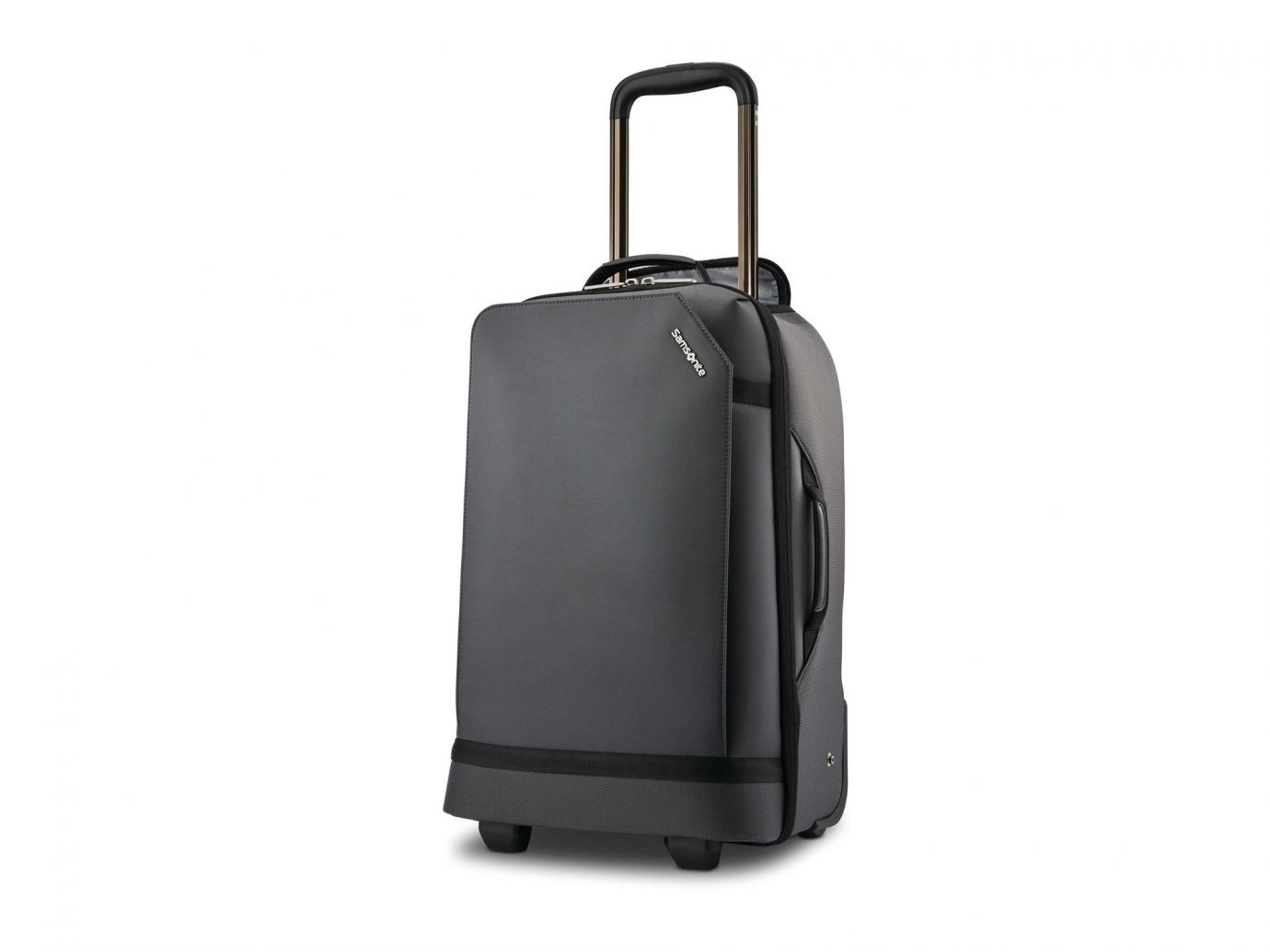 1
Encompass Convertible Wheeled Backpack by Samsonite
For those who just can't quit larger carry-ons, this bag from Samsonite is a perfect compromise. It's a standard wheeled bag than can be worn as a backpack, complete with retractable wheel covers so your outfit doesn't get dirty. Interior pockets provide cushion for laptops and other device storage, as well as RFID protection.
$300 at Samsonite
2
On the Fly 35 by Jack Wolfson
Jack Wolfson's On the Fly bag is about as fuss-free as it gets. The main compartment offers 35 liters of packing space, and two additional pockets are perfect for passports, chargers, and other small items. Unlike a backpack, this bag features a single strap instead of two, and can be worn over the shoulder or as a cross-body bag. Miltary-issue mess kit not included.
$70 at Zappos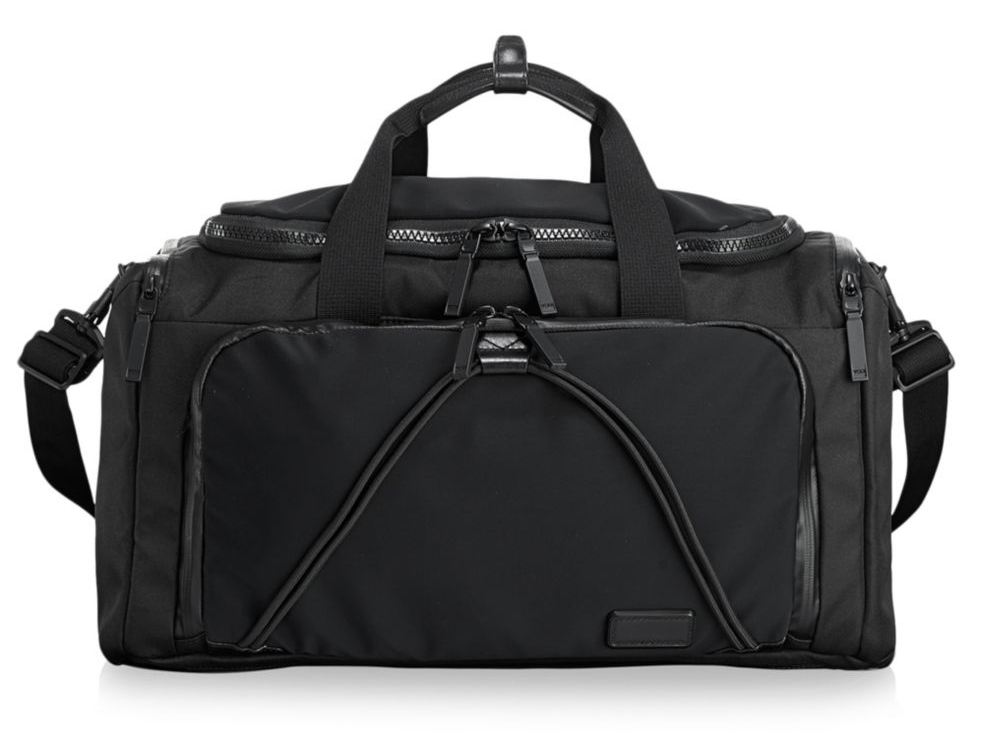 3
Tahoe Boulder Duffle Backpack by Tumi
Antique water pitchers from Istanbul's Grand Bazaar, wood carvings from Chiang Mai...this hardcore bag can take it all. Well-made from industrial nylon, the Tahoe Boulder can pull double duty as a backpack or a duffle bag. One more perk: the back panel can slide over the handle of a rolling suitcase for easy transport.
$360 at Saks Fifth Avenue
4
Headway MLC by Patagonia
Think of this versatile bag from cult label Patagonia as a jack of all trades: it works as a backpack, shoulder bag, or even a briefcase. Interior pockets vary in size and organize everything from travel documents and earbuds to larger items such as shoes or wet clothing. For sprints through the airport, an exterior sleeve slides easily over wheeled luggage handles.
$189 at eBags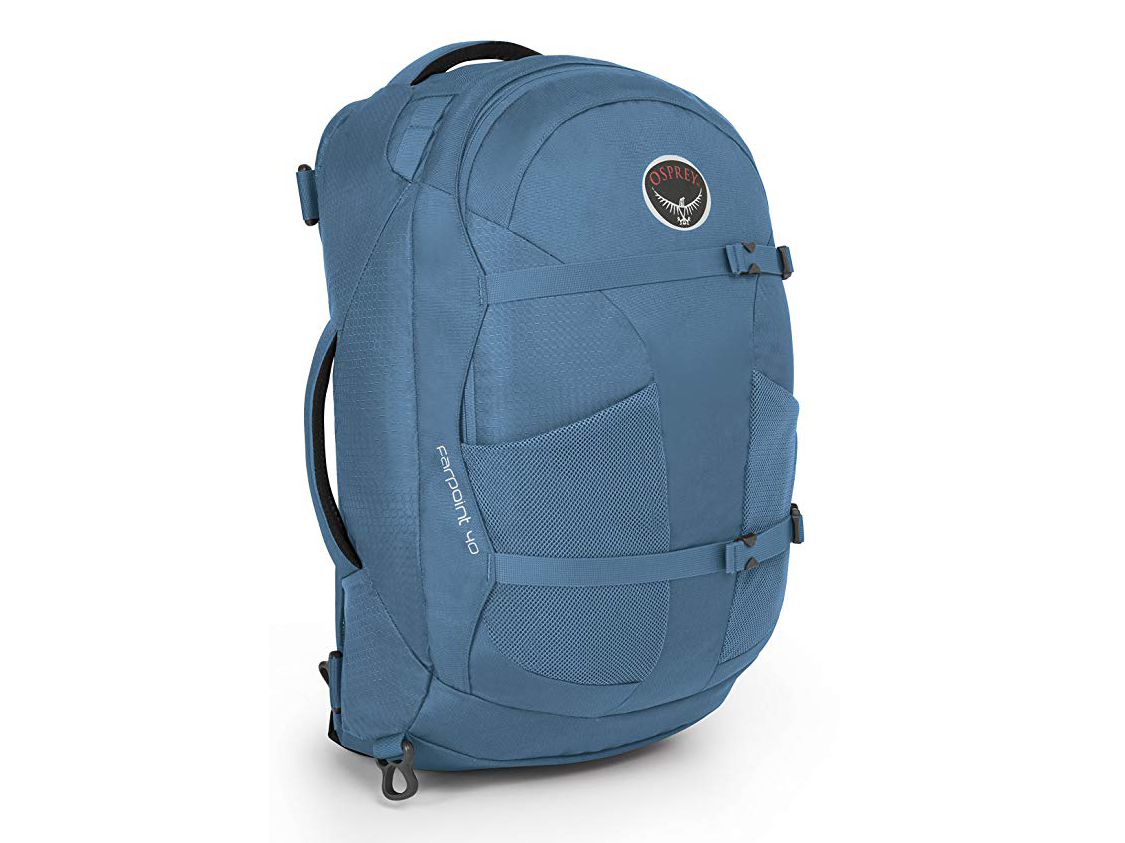 5
Farpoint 40 Travel Laptop Backpack by Osprey
Whatever odd item you need to pack (a quick-dry towel, a carry-on cocktail kit...), the 40-liter Farpoint probably has a dedicated pouch for storing it. Interior straps keep folded clothes in place, and exterior shoulder straps can be tucked away inside when checking your bag. Heavy packers who can't break the habit can grab larger versions of this bag in 55 liters or a hefty 70 liters.  
From $133 at Amazon
6
Lightweight Foldable Backpack by Bago
You know the moment. The check-in agent tells you that your carry-on must be checked. Or, you've suddenly realized that have more souvenirs than actual luggage space. In these all-too-familiar scenarios, an extra bag can really save the day. For this reason, we always travel with foldable bag tucked away, just in case. But some are so flimsy, they break in transit and cause more trouble than they're worth. This waterproof Bago backpack is made of reinforced, tear-resistant nylon and, at 35 liters, is surprisingly spacious. Breathable mesh straps make it a great choice for hot-weather getaways.
$22 at Amazon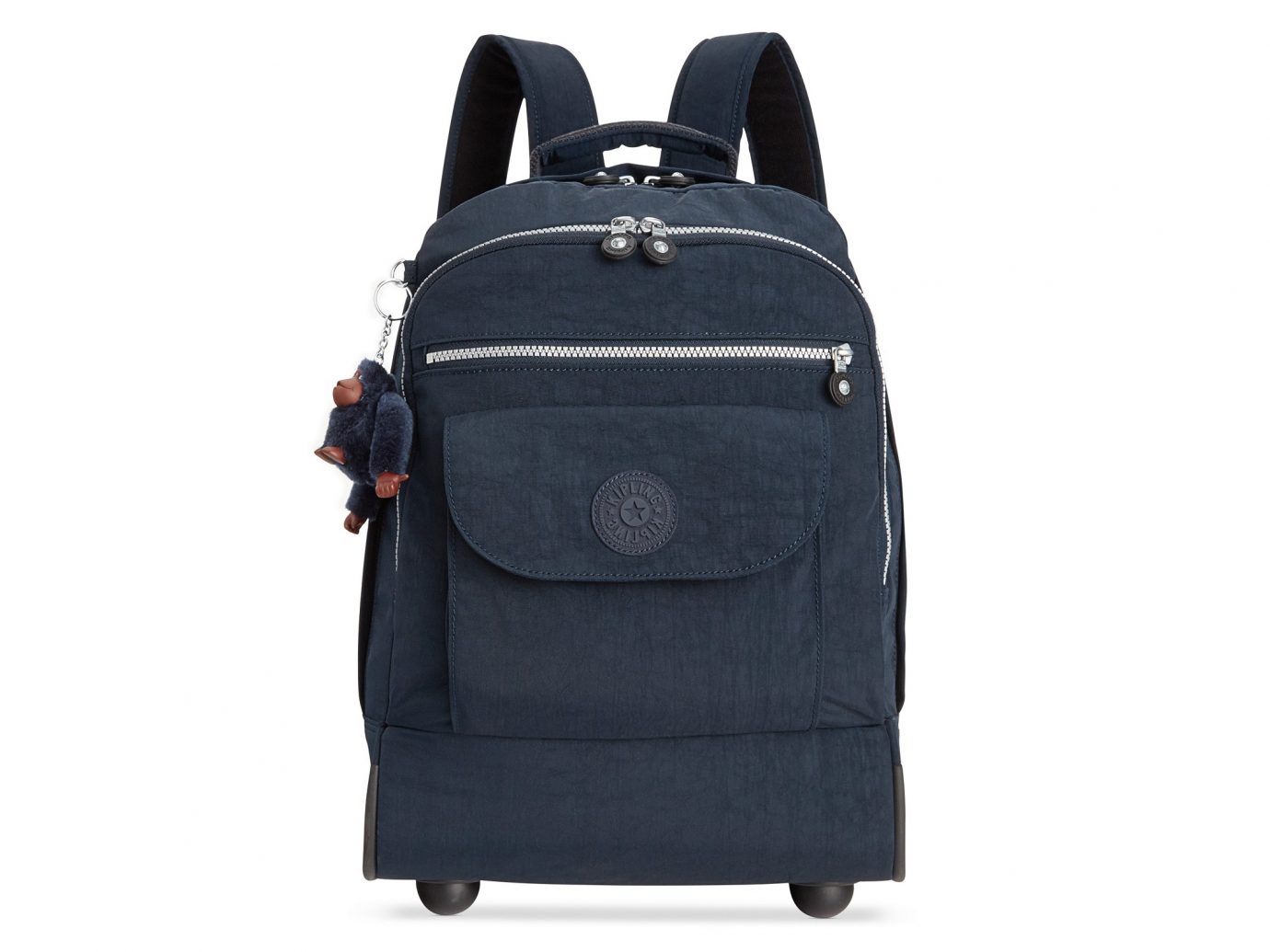 8
Saana Large Rolling Backpack by Kipling
Just because you travel with a backpack doesn't mean you want it strapped on every minute. Sometimes your spine needs a break! The Saana Large Rolling Backpack from Belgian bag maker Kipling converts into a wheeled case with an extendable handle and hidden pouches for shoulder straps. Bags are made of a soft water resistant nylon.
$199 at Macy's
9
Turbo Transit Pack by L.L.Bean
At first glance, this heavy-duty pack looks deceptively compact. But the Turbo Transit is actually L.L.Bean's roomiest backpack, with a capacity of 42 liters and cleverly hidden compartments to stash everything you need for a week away. A bottom section separates shoes or wet laundry and the padded interior pocket prevents laptops from getting banged around. Once packed up, its weatherproof nylon shell keeps everything bone dry. And, this being L.L.Bean, bags can be monogrammed with your initials for an extra few bucks. May we suggest "BRB"?
$90 at L.L.Bean
10
Fjallraven Kanken
As boxy as a Volvo—and every bit as reliable—Sweden's go-to rucksack is the antithesis of those overly complicated strappy nylon numbers. The Kanken comes in several sizes, from mid-sized daypacks to a 20-liter model, and are made of a durable vinylon material. A large zippered main compartment is joined by a zippered front pocket and side pouches.
$80 at Bloomingdale's
Related Stories
All products have been hand-picked by our writers and editors. Items purchased through links may earn us a commission.