Shop
8 Pairs of Hybrid Shorts You Can Wear From the Beach to the Bar
We've all worn our swimsuit out in public before—that is, to the grocery store or a restaurant, and not just the beach or the pool. And for good reason: swim trunks can and should double as everyday shorts, even if it feels a little cheeky to be wearing lining in place of underwear. And now, many brands are embracing the benefits of this duality, and designing "hybrid" shorts exactly for this purpose. Why should you have to change out of your trunks if you're heading directly to the bar for beers after a swim? Once they're dry, these eight pairs of hybrid shorts blend right in, and nobody has to know you're going commando underneath. Here are eight of our favorite pairs of hybrid shorts.
1
Best Hybrid Shorts Overall
The Howler Brothers put a lot of thought into their hybrid shorts design and it shows. Check out the elastic waistline with drawstring and button enclosure for the optimal snugness. Zippered side and rear pockets protect your valuables, while three different rear pockets (button flap, zipper, and open-top) allow for utilitarian toting. Mesh pockets drain easily and dry quickly, along with the durable, ripstop nylon fabric of the shorts themselves. Their neutral tones wear well in any setting, whether you're two pints deep or two feet underwater.
$40.98 at Huckberry
2
Best Hybrid Shorts with Zipper Pockets
Many hybrid shorts have a standard-fare small-zip pocket for your keys or money, and sometimes it's big enough for your phone. But Roark Revival's stretchy cotton-nylon-elastane shorts zip all the way up the sides, so that you can hike or surf with the assurance that your valuables aren't going to escape in the tide. (Maybe put your phone in a waterproof case if you're hitting the waves.) It's like having the benefits of cargo shorts, minus the bulk—and nerd factor.
$47.98 at Huckberry
3
Best Hurley Hybrid Shorts
While we love Hurley's beach-friendly patterns and designs, its these monochromatic boardshorts that stand out as our favorite from the brand. They are more discreet than palm trees and sunsets, allowing you to pop on a polo or tank top and blend in with the après beach crowd. The polyester-spandex blend has enough stretch to wear comfortably, and dries quickly after a dip. We also appreciate the D-ring located on the left hip, so you can securely wear your keys instead of stuffing them into your pockets. Super smart. 
$60 at Nike
4
Best Utility Hybrid Shorts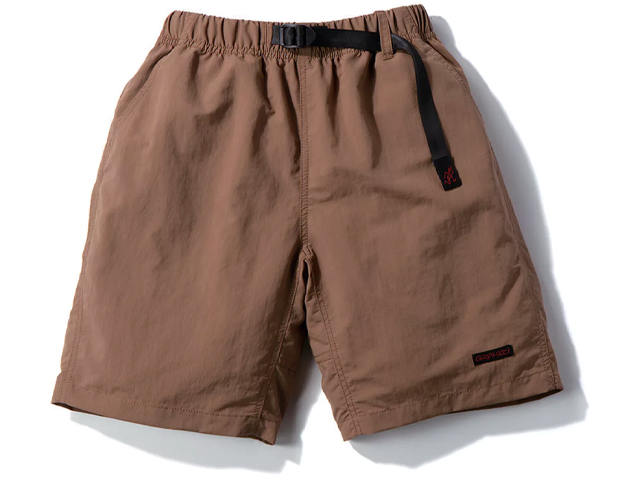 Roll 'em or fold 'em, these Gramicci shorts are ready to wear when you unpack them from your duffel. An elastic beltline allows for a tailored fit, and the shorts are 100% nylon, which grants comfort, quick drying, and durability. Plus, their rear-zip pockets protect anything that might otherwise slip away in the stream, and their deep-front pockets will tote everything else. These are a must-buy if you're an outdoor enthusiast, biking in the mountains, fly fishing in rivers, or cannonballing off the dock. Their neutral tan and gray options wear well with any top, and even the louder mustard shorts look sharp without calling for attention. 
$78 at Huckberry
5
Best Volcom Hybrid Shorts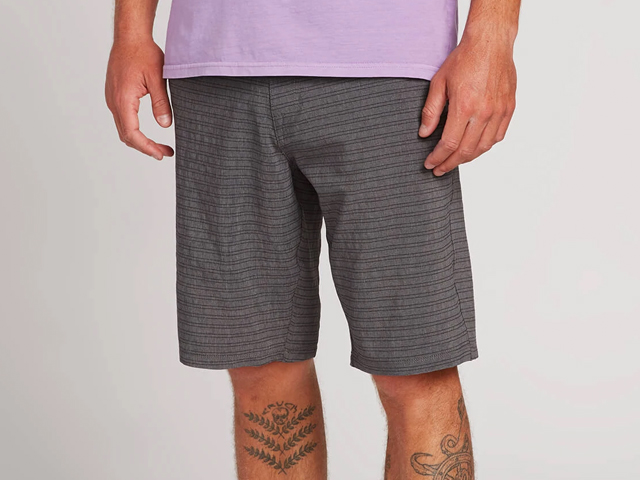 These polyester-cotton-elastane shorts stretch every which way, guaranteeing you feel as comfortable as you look. Their mesh pockets provide quick drainage, and the material dries quickly once you're out of the tide. Of all the picks on this list, these Volcrom boardshorts seem the most unassuming, in that they look like the kind of shorts you can easily dress up. (There are even belt loops for the occasion.) You should buy them foremost for that, then never hesitate to take an impromptu dip or get caught in the rain.
$58.50 at Volcom
6
Best Billabong Hybrid Shorts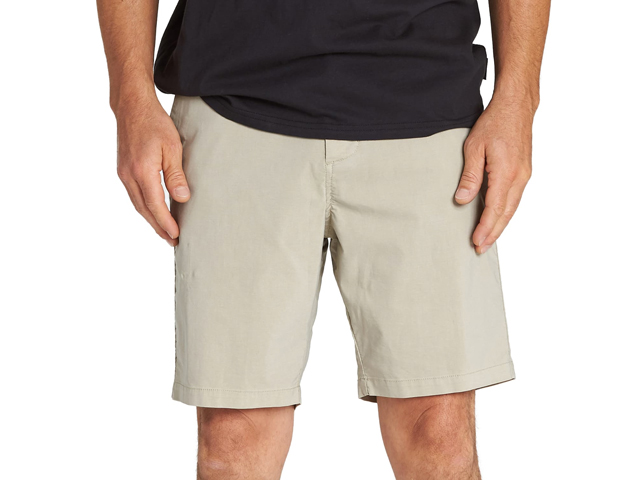 These Billabong hybrids are designed to look like chino shorts, but they are made with cotton, polyester, and elastane so that they repel small amounts of water, or dry quickly when submerged entirely. They look like everyday, unassuming shorts, but they wear comfortably in the water, too, like a surfboard that glides right into the ocean to hang ten. Basically, these are the James Bond tool of hybrid shorts. 
$57.95 at Nordstrom
7
Best Affordable Hybrid Shorts
Consider this pair of Janmid shorts a wardrobe essential—inexpensive, solid-color swim trunks that wear well as running shorts, grocery-shopping shorts, greeting-the-FedEx-guy shorts, and so forth. They're utilitarian, they hit stylishly above the knee, and have an elastic waistline for guaranteed comfort. You'll be sad when they wear out many years later, but at this price, you can order two or three pairs (including fun stripes, florals, and whimsical patterns) without remorse.
$11.99 at Amazon
8
Most Fun Hybrid Shorts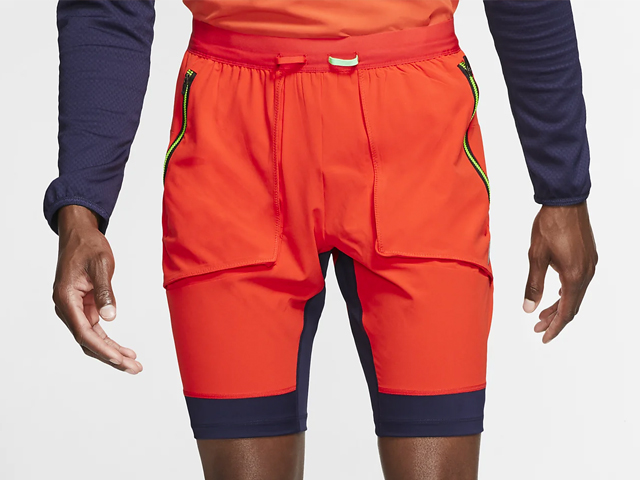 Designed foremost as reflective running shorts, these bright hybrids make a fun statement. They're purely polyester and spandex, so they form fit to your hips; however, they also have enough give, so as to not showcase your secrets to passersby. Two large front zipper pockets allow for easy cargo storage, as well as a rear zipper media pocket that shields your phone from moisture as you exercise. (It's not going to shield it from a dunk in the ocean, though.) And, while these may not be the subtlest shorts to wear to the bar after a day in the sun, they certainly showcase your fantastically fun flair.
$70 at Nike
Related Stories
All products have been hand-picked by our writers and editors. Items purchased through links may earn us a commission.