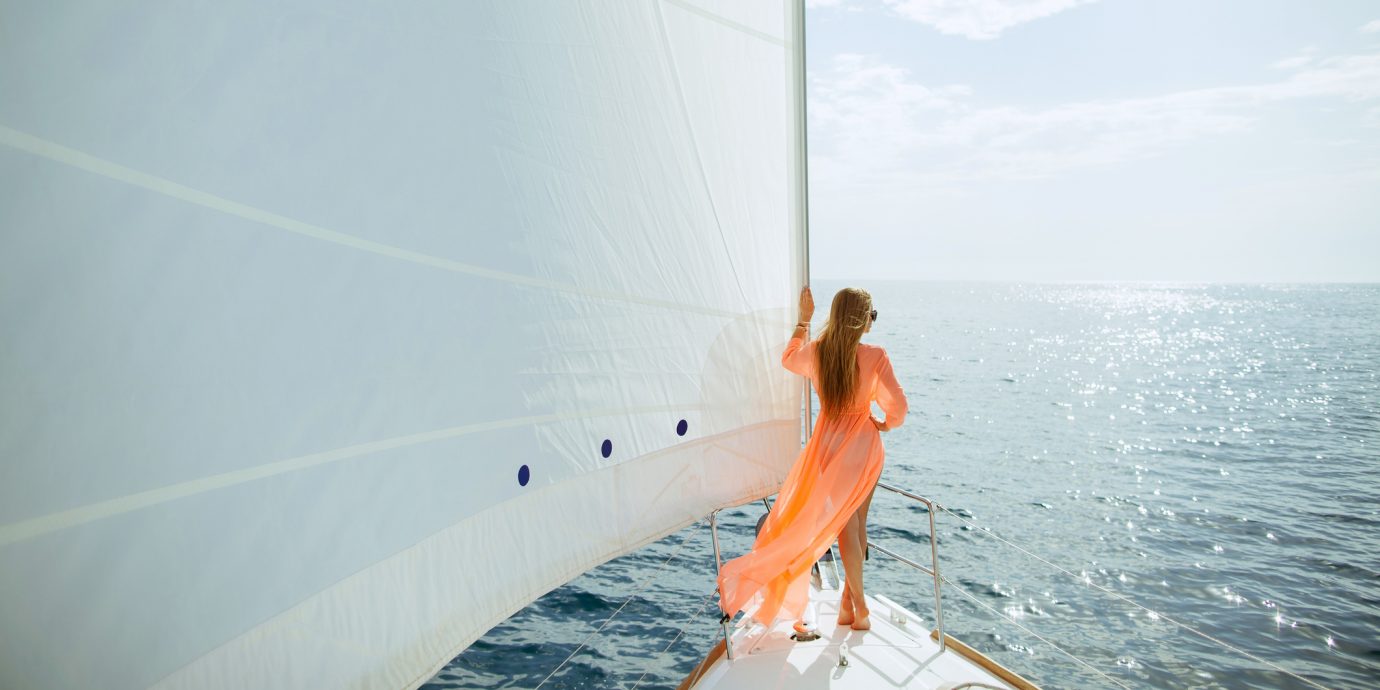 Shop
8 Sarongs to Bring on Your Next Vacation
Psst, have you heard? Sarongs are the perfect accessories for the beach or pool. Tied around the waist or fastened around the neck, they transform from a square of fabric to a quick, cute cover-up skirt or dress. Even if your next vacation doesn't involve sand or surf, sarongs are more than worth the packing space. One can make a great picnic blanket, a towel for drying off, or a scarf for when you're chilly or are visiting a temple. A sarong can even serve as an impromptu pillow when balled up. Truly: sarongs are the ultimate multi-taskers for travel. Here are our favorites.
1
Canga Floral by Havianas
While some wraps make for cute cover-ups, their towel duties are subpar because they're so small. This sarong—from the brand behind the staple flip-flops—gives you enough space to sprawl out, whether it's on sand or grass.
$28 at Havianas
2
Hawaii Silk Pareo by Gottex
If you're looking for a sarong that's a little more luxe, this is it. The watercolor-like orchid print is chic enough to wear to rooftop cocktails or a candlelit dinner on the beach. And it's made of super-soft pure silk, making it one of lightest options on this list.
$198 at Bloomingdale's
3
Maxi Chiffon Beach Sarong by ASOS DESIGN
This wrap proves that some brands get it: the plus crowd wants options that don't just fit, but are trendy too. The sheer mesh fabric makes this option breathable for warmer climes and the side slit gives you a subtle flash of skin, guaranteed to make heads turn at the pool.
$26 at ASOS
4
Bohemian Chiffon Cover-Up by Anatoky
Sarongs typically require a little bit of coordination to take them from long piece of fabric to dress. It's not rocket science but if you'd rather take the fuss out of wrapping, the slinky chiffon option is for you. All you have to do is put your arm through one sleeve, cross the other over, and slide the other arm through. And bam! You've got a dress in about two seconds.
From $16 at Amazon
5
Two-Piece Beach Wrap by ASOS DESIGN
The pastel-striped design is a nice break from the tropical prints so often seen on sarongs, making it a great option if you want to take your wrap on the town in someplace that isn't near a beach. The matching top completes the outfit or adds another cover up for the beach or pool if the sun is particularly scorching.
$35 at ASOS
6
Cotton Sarong by Seafolly
Heading to someplace extra hot and humid? This uber-light cotton gauze sarong will shield you from the sun without cranking up the sweat factor.
$51 at Zappos
7
Fringed Pareo by Caravana
A cover-up that doesn't look like a cover-up (and therefore shrinks your packing list) can be a savior, especially on those trips where you just want to bring a carry-on. Handmade from cotton gauze, with a fringed edge and leather ties that pull the skirt together, this sarong could fool anyone into thinking it's a regular skirt.
$250 at NET-A-PORTER
8
Hawaii Wrap by RipSkirt
Due to its more rigid design, this wrap won't make the best scarf or shoulder cover-up, but it has a secret superpower: a discreet pocket sewn into the inside of the fabric, near the hip. Now, you won't need to worry about bringing something to carry cash or cards—they're safe inside the skirt.
From $29 at Amazon
Related Stories
All products have been hand-picked by our writers and editors. Items purchased through links may earn us a commission.