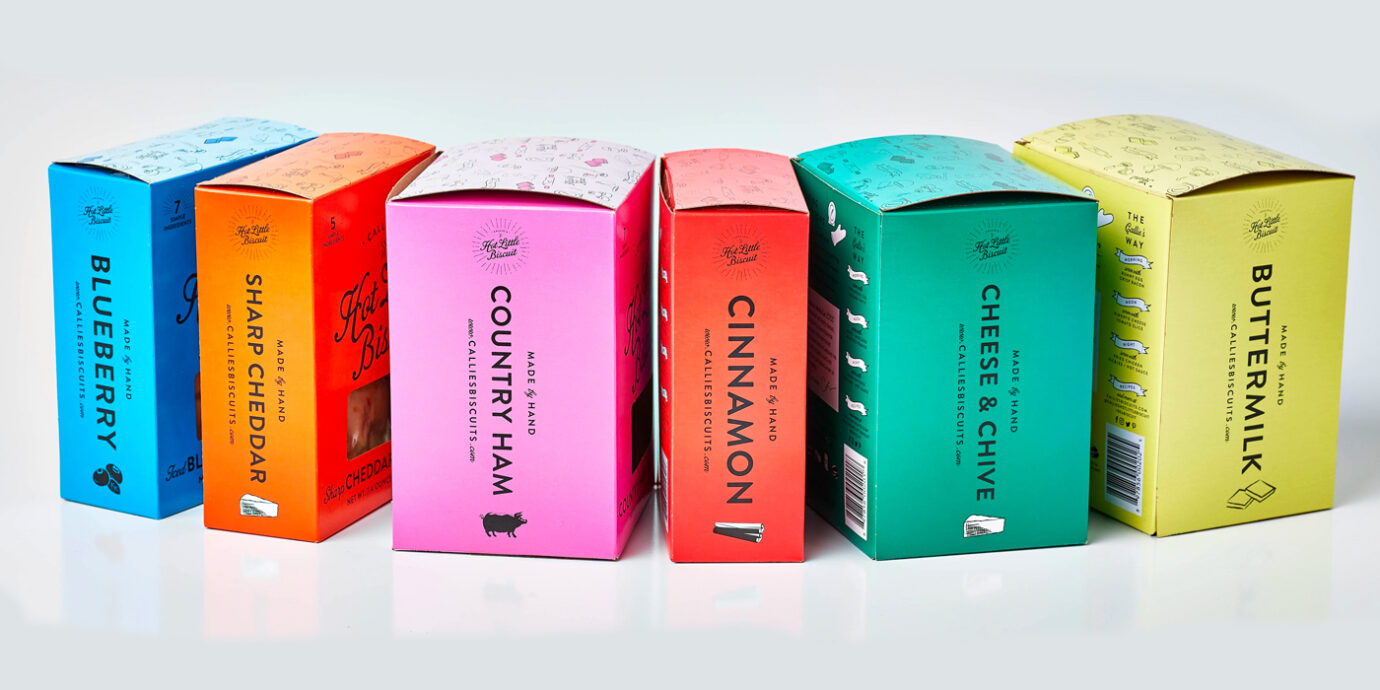 Shop
The Best International Snack Boxes for Next-Level Munching at Home
Listen, we could eat cheese and crackers all day, every day. But if variety is the spice of life, then surely a little gastronomic exploration is in order during these days of sheltering at home. Below, quarantine-friendly snack boxes that bring tasty treats from around the world—creamy French cheeses, innovative Japanese cookies, Southern buttermilk biscuits—to your front door. Bring your appetite!
1
Taste Trunk Italiano Box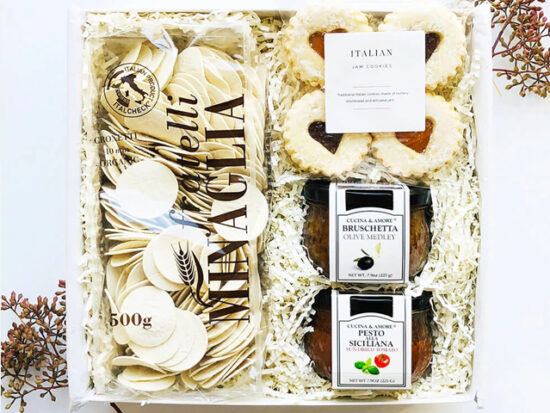 Celebrating a quarantine birthday? Consider gifting yourself a box of high-quality treats from Italy. Shake up snack time with green and black olive bruschetta with a hint of pepper (your Wheat Thins won't know what hit them), or make a starter with Sicilian tomato pesto (made with Grana Padano Cheese, because Italians know what's up). The delicate Italian butter cookies filled with strawberry and apricot jam will speak to anyone with a sweet tooth. If the Italian box leaves you hooked, you can order a subscription.
Order Here
2
Mouth's Indie States of America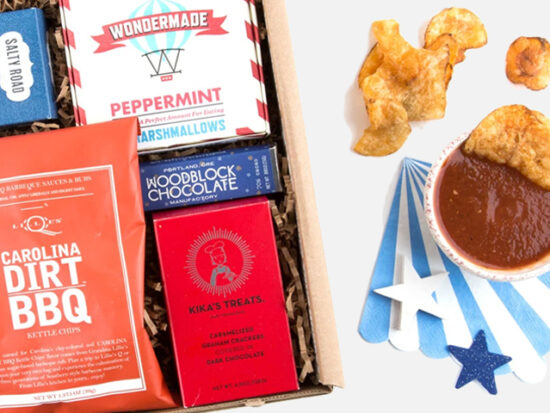 Is your great U.S. of A. road trip 2020 shelved? You can still bring quirky flavors from around the country to your kitchen. Mouth's Indie States of America subscription focuses on artisanal food and drink from certain regions or states; you might get a box full of treats from Oregon or South Carolina (think Woodblock Chocolates from Portland or Bee Local honey from Willamette Valley, Grey Ghost Bakery cookies and Bittermilk cocktail mixers in Charleston) or one themed around the smoky flavors of the Southwest. You can go month by month or sign up for monthly boxes for three, six, or 12 months. One five-star reviewer even gushed that the boxes make a "great gift for the homebound."
Order Here
3
Bokksu
We can't watch the Tokyo Olympics till 2021, but we can still celebrate the beautiful host country right now with a monthly care package of Japanese treats. Available by the month or for three- and 12-month orders (also available through Amazon), Bokksu send snacks, sweets, and teas from family-run bakeries and candymakers throughout Japan. Boxes follow themes ("Mochi Madness," "Moon Festival") and are filled with treats like financier cakes from Tokyo, butter sandwich cookies from Yokohama, green onion rice crackers from Hokkaido, and sweet potato cake from Kyoto. (A little guidebook explaining each treat lets you know what you're digging into.) Your first box ships out within 48 hours, with free shipping.
Order Here
4
Callie's Hot Little Biscuit Biscuit of the Month Club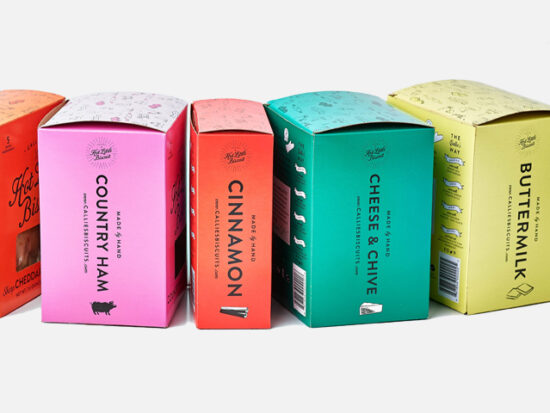 Hot take: If you know the first thing about biscuits, then you know no one does biscuits like South Carolina (Georgians, Tarheels, come at us!). Charleston hotspot Callie's Hot Little Biscuit whips up arguably the best ones in the Lowcountry (with the long lines to match) and ships out two dozen of their buttery goodness every month to the biscuit lovers of the world. Subscribers can request flavors or leave it to the biscuit gods at Callie's, who alternate between flavors like cinnamon, iced blueberry, country ham, and, of course, classic buttermilk.
Order Here
5
Mexicrate
All the piñata candy with none of the effort. Mexicrate ships up to 30 pieces (that's up to a pound!) of classic Mexican confections each month. Fan favorites include spicy tamarind candy, peanut butter and chocolate wafer cookies, and pan dulce, traditional Mexican sweet bread with seashell-shaped crunchy topping found at panaderías all over Mexico.
Order Here
6
Murray's Cheese Classic Cheese of the Month Club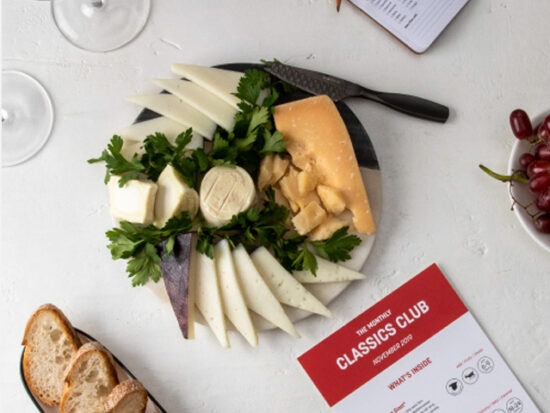 If you've got to hunker down, you might as well do it with a mean cheese plate. NYC-based Murray's Cheese will send a selection of some of the most decadent cheeses on the planet (recent boxes have included Tickler cheddar from the Devon countryside of England, cave-aged Gruyere from Switzerland, and rich triple creme from—where else?—France) with their Classic Cheese of the Month Club. Or go big with the cheesemonger's monthly Munchies and Cheese Board clubs, which will add delectables like prosciutto from Italy and dark chocolate almonds from Spain. BYO or MYO sparkling wine and you've got yourself a killer cocktail hour.
Order Here
7
Crate British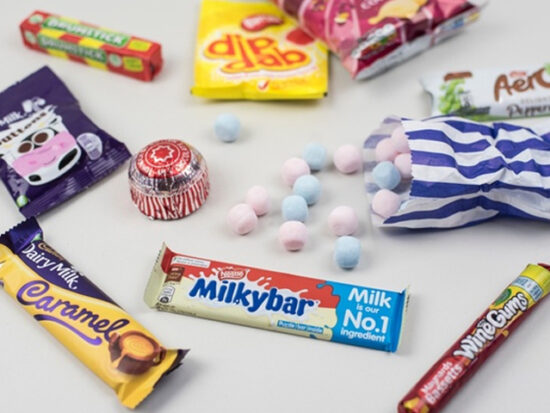 Break up your work-from-home days with an afternoon teatime, courtesy of Crate British and its monthly shipment of goodies from the U.K. In a typical box, you'll find a mix of savory (Walkers prawn cocktail crisps) and sweet (hard-boiled lollies and Dairy Milk chocolate bars—and no, the American version doesn't even come close). Everything—as they say on "The Great British Bakeoff"—is absolutely scrummy.
Order Here
8
Exotic Noods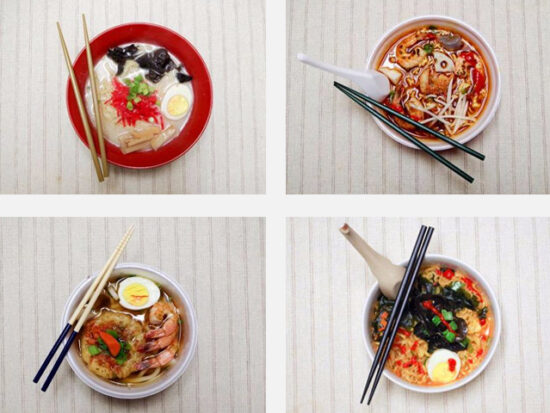 Yes—we absolutely classify noodles as snacks! Besides, anything with the name "Exotic Noods" we are here for. And finally, the noodles mailed to you (three to eight varieties, depending on your noodle plan) are so much better than the stuff you microwaved in your dorm. All you need for your future pho, udon, and ramen snacks (Myojo Chukazanmai miso ramen from Japan has made an appearance in the past) is hot water, though of course you can trick your bowl out with toppings like jammy soft-boiled eggs, scallions, and sesame seeds.
Order Here
9
Snack Crate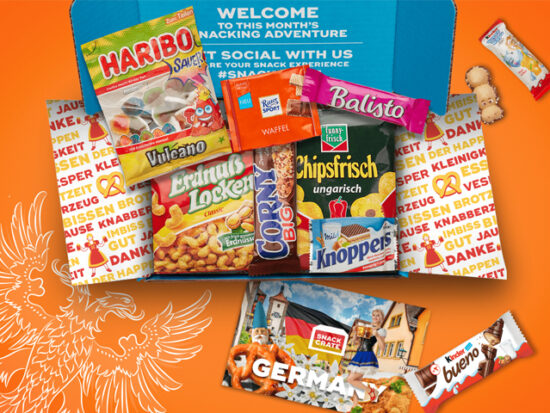 Snack Crate considers their boxes a "snacking adventure," and we can't argue. They can hook you up with sweet and savory yummies from all corners of the globe, even places as far afield as Chad and New Zealand. Many of the selections are available exclusively by Snack Crate, i.e. you can't find them anywhere else—until the day comes you can visit the country yourself. Popular boxes include Hawaii, Germany, and the Caribbean.
Order Here
10
The Russia Box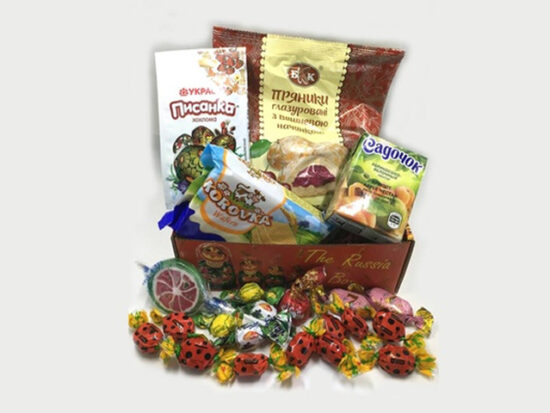 The Russian Box gets major points for delivering Russian, Slavic, and Eastern European items that might otherwise be hard to find. Each box is packed with sweets (hot chocolate, cookies, candy bars, Russian-style Turkish delights) and a little keepsake, such as a hand-painted Russian doll magnet or traditional egg wraps with the pretty Khokhloma pattern for dying Easter eggs.
Order Here
11
iGourmet Connoisseur of the Month Club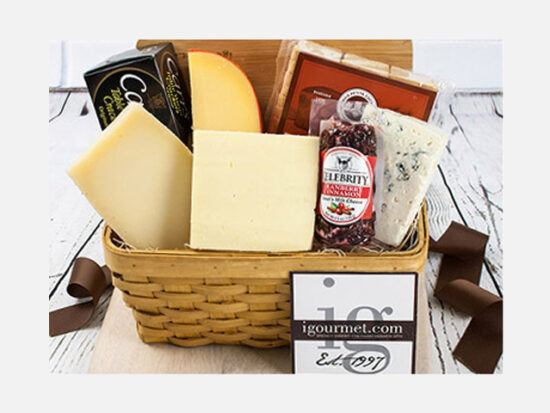 Globe-trot from your sofa as a member of iGourmet's Connoisseur of the Month Club. This website delivers all things foodie, from pasta, beans, and grains (for when your stockpile runs low) to vegetables and meat (for when FoodKick is sold out). Each box focuses on a different country, region, or special ingredient (mmm, black truffle). Make a spread and pretend you've been picked to join The Office's The Finer Things Club.
Order Here
12
The Biscuit Baron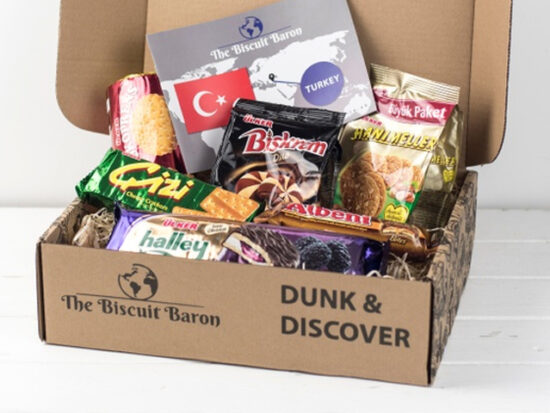 Bring the cookie aisle to you with The Biscuit Baron, a U.K.-based company that ships worldwide. The idea? Gathering popular cookies from various countries—ChocoPie and Pepero, a Pocky-like cookie stick, from South Korea; white chocolate "mushrooms" and sunflower cookies from Lithuania—and sending them to your door. Dunking is encouraged!
Order Here
13
Universal Yums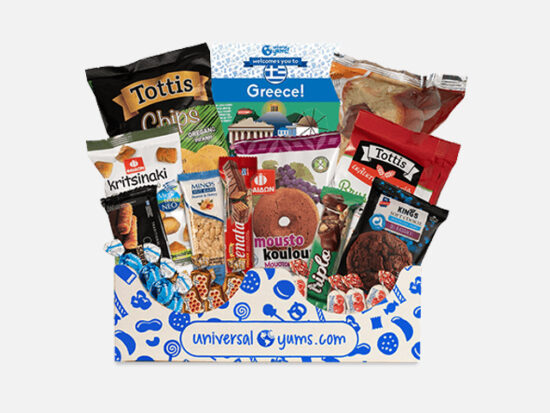 If you're stuck in a snacking rut, hand over all snack-sourcing responsibilities to Universal Yums, to find tasty, new-to-you treats. Each month zeroes in on a different part of the world; Universal Yum's latest box turned the spotlight on France, with recipients munching their way through chewy strawberry bonbons and sponge cake rolls with raspberry jam. A detailed booklet tells you all about what you're chowing down on, plus gives recipes and trivia. You never know, it might just come in handy on your next family game night.
Order Here
14
MunchPak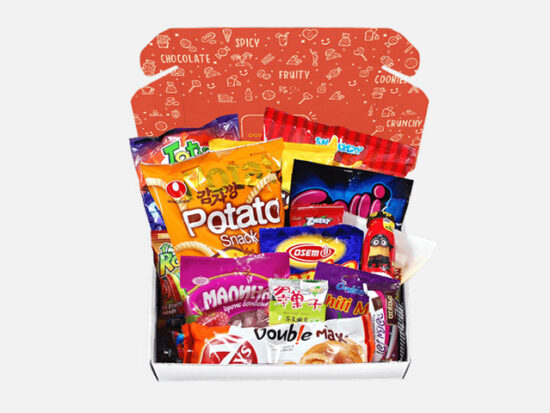 Our bucket list may be on pause, but we can still trek through our pantries going country to country. MunchPak's monthly shipments (customizable from five to 20 full-size snacks per box) let us pretend we're in Brazil, Canada, Greece, South Korea, the Philippines, or beyond. Whether it's chocolate-filled koalas from Asia or flaming hot "claw" chips from the U.K., we're all aboard.
Order Here
Related Stories
All products have been hand-picked by our writers and editors. Items purchased through links may earn us a commission.