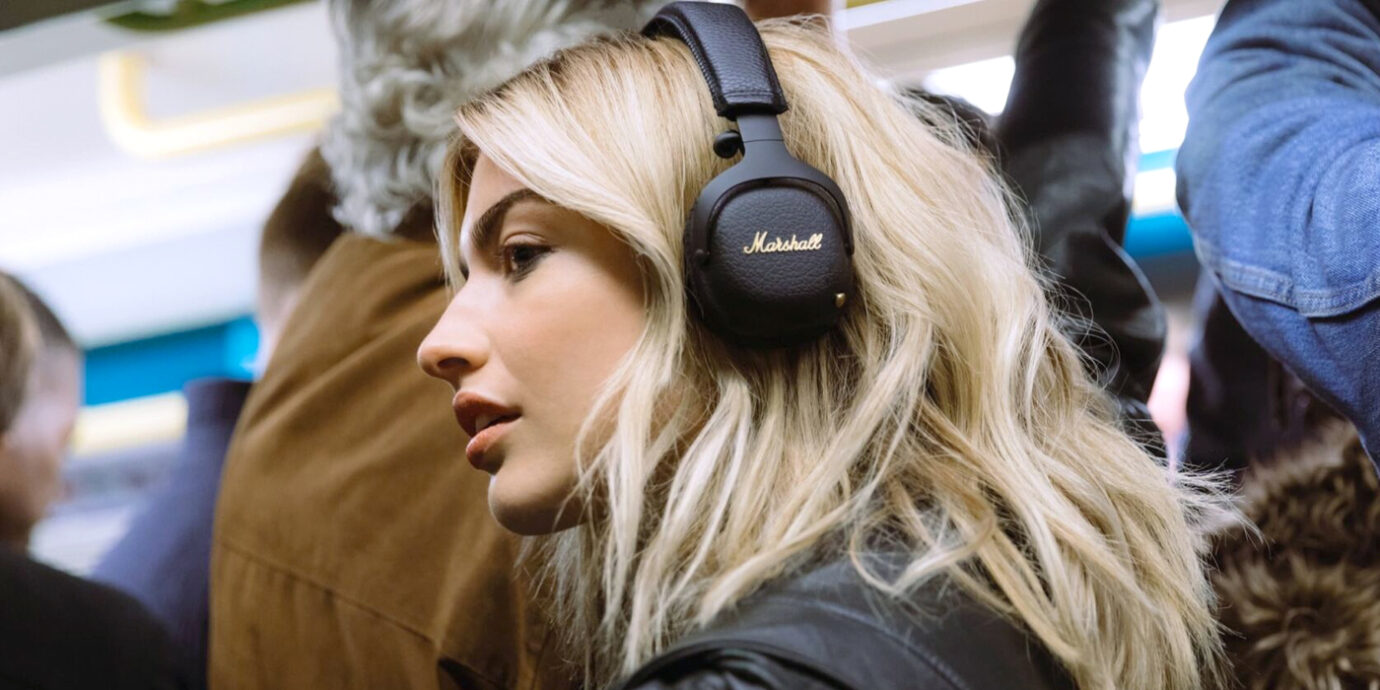 Shop
The Best Wireless Headphones for All Your Travels
Say buh-bye to tangled cords on planes, trains, busy city streets, and wherever your wanderlust leads you. Wireless headphones are your ticket to freedom. A pair gives you room to move and puts you in charge of your playlist instantly with a voice command or a quick tap. Tuning out the rest of the world has never been so simple. Want in but don't know where to start? Our guide is packed with advice, FAQs, and, most importantly, our top picks in 10 categories—best wireless headphones for looks, budget, splurge, and more.
Wireless Headphone FAQs
What Should I Look For In Wireless Headphones?
Choosing the set of wireless headphones that's right for you really does come down to personal preference. For some travelers, blocking out the world with noise cancellation is a nonnegotiable. Runners need sweat-proofing and a fit that stays put. If you're a serious audiophile, you'll want headphones that allow you to boost the deep tones with a bass port and fine-tune the listening experience with an equalizer. Other factors to consider include battery life, product quality, size, reliable connection, intuitive controls, hands-free voice command functionality, and, above all, a comfortable fit. And, at the end of the day, you're going want a pair that looks good.
Are wireless on/over-ear headphones or earbuds better?
OK, let's put them head to head.
Cost: Wireless earbuds are typically more expensive than the average (not super high-end) pair of on-ear or over-ear wireless headphones.
Sound quality: Over-ear headphones generally outrank the others, but there are exceptions.
Comfort: Over-ear wireless headphones are the crowd favorite since they typically encase the ear rather than touch it.
Noise cancellation: Earbuds and over-ear wireless headphones beat out on-ear models that often don't have the technology or they leak sound.
Battery life: Earbuds usually have the shortest battery life, but with their charging cases you can juice them up another 15 to 25 hours while you're on the go.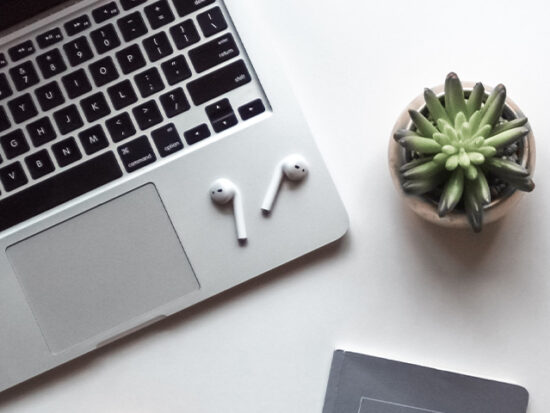 How does Bluetooth work?
Bluetooth is a wireless communications technology that connects two devices—say, your phone and your headphones—using a specific radio frequency over a very short distance. For Bluetooth to pair the devices, both must have an antenna-equipped chip that can send and receive a radio signal. The device software allows your headphones to interpret what command you're sending, whether to pair with another device, skip a track, or adjust volume. Some Bluetooth headphones can connect to multiple devices simultaneously so you and your friends can also simultaneously rock out when the mood strikes.
The Best Wireless Headphones
1
Best Wireless Headphones Overall

You might think that at half the price of similar Bose and Sony models, Sennheiser's wireless headphones would deliver half the quality and half of the tech features. But they don't. The Sennheiser HD 4.50 BTNC gives you nearly the same experience in many aspects—balanced sound, battery life, comfort, and connectivity. And same as more expensive models, they have noise cancelling and integrated mics for phone calls and voice commands. They also get bonus points from us for their travel-friendly design. Unlike pricier headphones in hard cases, these Sennheisers fold up small and pack into a soft pouch that's easy to stash.
Buy It Now
2
Best Earbuds

Those white wireless buds you've seen on everyone from celebs and Instagrammers to your IT guy and neighborhood dog walker? Apple's already-iconic AirPods live up to the hype: Their sound quality is impressive, their battery life with the case is 24 hours—and they're cheaper than the new Sony earbuds. AirPods are automatically on and always connected, which sounds like a battery panic waiting to happen except that the pods can sense when they're not in your ears and they pause. Double-tap or tell Siri when you want to skip a song. Even if you're wearing only one earbud your voice engages the microphone, which filters out external noise during calls and Siri commands. Rumor has it—if you haven't already heard from the Mac fanatic in your life—that the next generation includes a new design, water resistance, and noise cancellation.
Buy It Here
3
Best Wireless Headphones for Running

Jabra's waterproof, fitness-tracking earbuds might just inspire you to keep up with your workout routine while you're on the road. Three sizes of silicone inserts ensure a snug fit, so the earbuds don't fall out during a run. With a single touch, you can switch to hear-through mode and listen to your outside environment. What's more, Jabra's earbuds can monitor your heart rate, analyze your fitness, and push you to your edge with personalized audio coaching. (No excuses, right?) Battery life lasts 4.5 hours and the portable charging case gives you another 13.5 hours. That's plenty of time to call your Mom back or tell Alexa to play a podcast series while you sweat.
Buy It Here
4
Best Budget Wireless Headphones

These wireless headphones by Mpow are the best bang for your buck—they very well may be the best noise-cancelling headphones out there for less than $50. Yep, they'll even cancel out the wailing baby in 17B. The audio quality can't compete with the high-end brands, but it's enough for casual listening, and the deep bass is noteworthy. Also, the simple and low-profile design is great for traveling. Lasting 30 hours on a full charge, the battery life punches above its weight. The ear cups swivel 90 degrees and the headband adjusts for a comfy fit that won't leave you with a headache after a marathon hands-free phone call waiting to board your plane or a Netflix binge-watching on your way to London.
Buy It Here
5
Best JBL Wireless Headphones

Detailshttps://www.jbl.com/wireless-headphones/EVEREST+ELITE+750NC.html?dwvar_EVEREST%20ELITE%20750NC_color=Steel%20Blue-USA-Current
Super-light and designed to fold flat, JBL's Everest Elite wireless headphones are the ideal travel companion. They pack down small enough to tote comfortably, they're ready to chill whenever you are, and they don't whine. Attach the case strap and voila! you've got a zippered satchel with an inside pocket for credit cards and outside pocket for charging cords. Download the JBL app to customize your sound experience with as little or much noise-cancelling as you want. We love the sound quality and how these smart headphones auto-calibrate the frequency to optimize it for your own ear canal shape. The built-in microphone enables phone calls and puts Siri and "Hey Google" at your beck and call.
Buy It Here
6
Best Skullcandy Wireless Headphones

If you want simplicity, these SkullCandy wireless headphones are it. Expect the basics: crisp sound quality, portable design, and affordability. They're light and easy to wear during long trips, and a compact profile makes them easy to squeeze into what little space you have left in your carry-on bag. The downside: There's no noise-cancelling technology and battery life is only 10 hours, about half of what other on-ear and over-ear headphones on our list provide. (But that's not a bad tradeoff, considering the $40 price tag.) But you can still take calls with the built-in microphone and navigate your playlists with the ear cup controls.
Buy It Here
7
Best Sony Wireless Headphones

For exceptional sound quality and noise cancellation with lots of cool tech features, Sony's wireless over-ears are hard to beat. They transmit nearly three times more data than most Bluetooth wireless headphones and sound almost as amazing as a wired connection. Plus, they're foldable and were born to fly, baby! Their atmospheric pressure optimizer tweaks the noise cancellation and sound for high altitude. Another great travel feature: The adaptive sound control senses your activity and adjusts the ambient sound. If you need to hush the volume instantly to tell the flight attendant you'd like a Coke, just cover an ear cup with your hand. To command Alexa or to "Hey Google" something, touch your headphones. Phone calls are just as easy.
Buy It Here
8
Best Wireless Headphones on Amazon

A favorite among audiophiles on Amazon, these Bose beauties received the highest rating (4.5 of 5 stars) and most reviews (3,300+) for wireless headphones. They deliver the Bose quality sound you expect and then some. Equalization is volume-optimized, and during phone calls the noise-rejecting dual microphone system separates out your voice from background noise. We love that you can customize your headphone colors and that a 15-minute charge gets you more than two hours of battery life. Want to check the weather? Just ask Alexa or "Hey Google" it. When you connect your headphones to Bose AR-enabled apps, they use built-in motion sensors and location data to track your movement to do things like put you in the middle of virtual reality-type games or give you tailored directions ("turn right at Starbucks" instead of "turn right in 0.3 miles").
Buy It Here
9
Best Splurge-Worthy Wireless Headphones

You'll have to shell out some serious cash for Bang & Olufsen's third-generation H9s, but you'll swoon the moment you open the box, touch the buttery smooth leather, and see the sleek design. Slide on the memory foam-padded ear cups and immerse yourself in clear, full B&O signature sound. The new bass port thumps deeper sound than do the earlier models, and two microphones enhance voice call clarity. The active noise cancellation is so good you can easily hear your podcast in a noisy airport without having to crank the volume. Switch to transparency mode when you need to hear announcements or your seat mate's question. Tap and swipe to answer calls, skip tracks, or ask "Hey Google" for directions to the next attraction on your travel itinerary.
Buy It Here
10
Coolest-Looking Wireless Headphones

Designed and built by the iconic guitar amp brand, Marshall's noise-cancelling headphones embody the 'Long Live Rock' attitude and collapse beautifully for travel. Subtle brass accents and embossed Marshall script give them an edgy look that goes with leather jackets and tattoos. (The vintage-style Marshalls are the headphones of choice for the cool kids of Paris.) Naturally, the sound quality on screaming guitar riffs is excellent, but the wireless headphones can also adeptly handle acoustic, ambient, soul, or whatever you're rocking out to. Use the multi-directional knob to jump between tracks or answer phone calls. Because these headphones are on-ear instead of an over-ear surround, the noise cancelling isn't awesome. Overall, though, they're a great value.
Buy It Here
Related Stories
All products have been hand-picked by our writers and editors. Items purchased through links may earn us a commission.