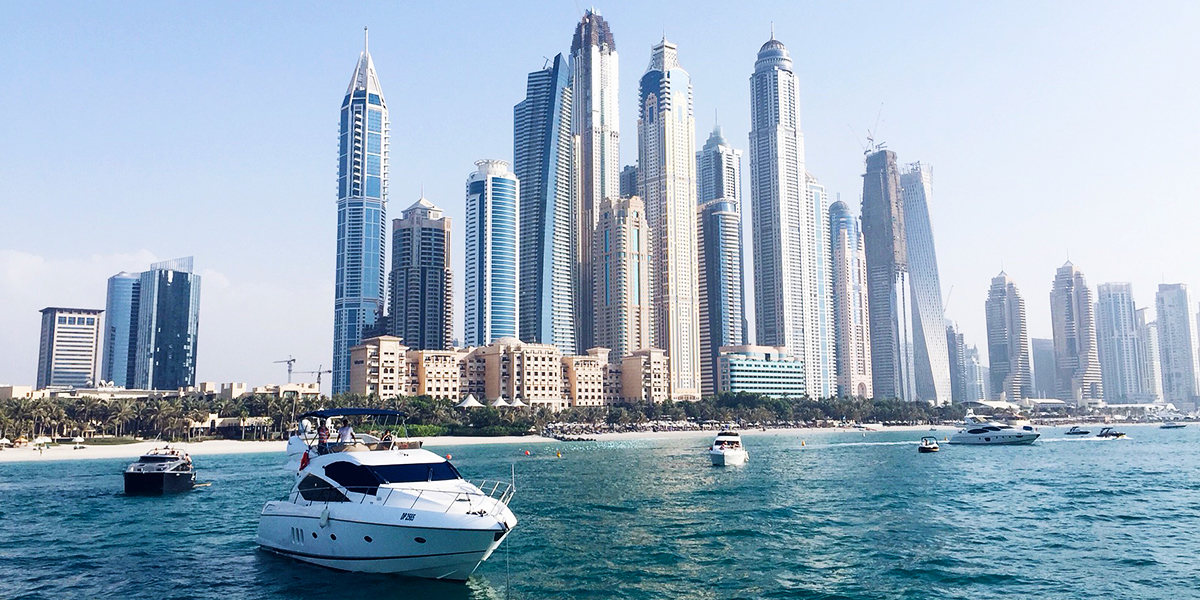 By Destination
The 10 Key Items to Pack for Dubai
Dubai's wow factor is off the charts. How many cities combine desert, sea, and outrageously futuristic buildings? (Have you seen the Infinity Tower?) The traditional Arabic culture adds yet another layer, with melodic calls to prayer and traditional souks selling spices. That said packing for Dubai takes some extra consideration. For instance, modesty is valued here, so you should take care to cover up to a reasonable degree when you're out and about. On the flipside, pretty much anything goes at resorts, where bikinis and slinky cocktail dresses are the norm. Here we list the 10 items you'll need for your next trip to Dubai.
1
Wear-Everywhere Scarf
Our number-one Dubai recommendation? A large scarf. The uses are endless: Pull it on to protect your skin from the sun; wrap it around you to stay warm indoors when the AC is cranked to 11; or drape it on it for modesty when visiting religious sites like mosques. A lightweight scarf, like this one by Genovega, comes in a number of patterns to suit your style and gives loads of coverage when you need it.
$9 at Amazon
2
Breezy Maxi Dress
Whether you're exploring a resort or one of Dubai's famous malls (outlet shopping, anyone?), a maxi dress is an easy and appropriate outfit choice. This Net-a-Porter number is a bit of a splurge, but it proves modesty and chicness don't have to be mutually exclusive. Layered with a detachable slip, this simple white silk dress is pure vintage charm. Plus the white color is practical in Dubai's baking sun.
$346 at NET-A-PORTER
3
Easy Lightweight Pants
Another Dubai must-have: lightweight pants. Given the climate—easily over 100 in spring and summer—you'll need something airy, but you're still best off covering up when you're out and about. These linen-blend culottes from Forever 21 check all the boxes for a desert-inspired look. And the pinstripe detailing adds a touch of Katharine Hepburn swagger, too.
$11 at Forever 21
4
Rich, Protective Moisturizer
Remember, Dubai is in the desert, which means that the air will be punishingly dry. And if you're used to a more humid climate, your skin will take a beating. We recommend slathering yourself with a rich and protective facial moisturizer. Try Drunk Elephant's Lala Retro Whipped Cream. Winner of Allure's Beauty Award three years running, this cream has a lush and cushy texture full of humectants. It's also crammed full of antioxidants, which adds another layer of environmental protection.
$60 at Sephora
5
Sleek Cocktail Dress
Don't be fooled by all the modesty at street level. Dubai likes to dress up—and show a bit of skin—at its popular bars, restaurants, and nightclubs at hotels (where you're allowed to consume and buy alcohol). This is especially true on Ladies' Night, a weekly event at many local venues where women get free drinks. Come prepped with a slinky LBD, like this sheath dress from Express, and start collecting on those freebie cocktails.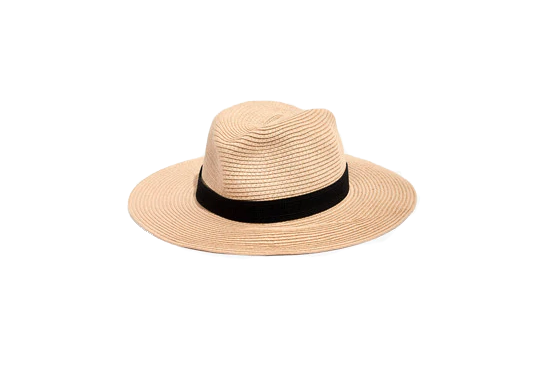 6
Classic, Packable Hat
It's impossible to overstate how strong the desert sun is here. It's really—no, really, really—strong. You'll need a hat to wear whenever you're lounging at the pool, catching a Dubai Fountain show, or heading out to the sand dunes for a camel ride. Madewell has a great straw option that we love for multiple reasons, including its classic shape and its packability. (It's unstructured, so you can smush it into your bag without regrets.)
$38 at Madewell
7
Ultra Vampy One-Piece Swimsuit
Dubai is a seaside city, meaning there are beaches aplenty—even if they're almost entirely manmade. These sandy spots are another place where you can let your modesty drop along with your towel. (Yes, you can absolutely rock a bikini at most resorts without any repercussions or funny looks.) This vampy crochet number by Becca makes a strong argument that a one-piece can be even sexier than two, with its peak-a-boo panels and strappy back.
$124 at Nordstrom
8
Comfy Daytime Sandals
Dubai isn't considered a walking city—until you count the cardio you're getting trekking through the city's epic malls. But whether you're exploring luxury shops or traditional souks, a super comfortable pair of shoes is a must. And given the city's ultra-hot climate, sandals are a totally appropriate daytime footwear choice. Sofft's Innis sandals strike the right balance of casual and cute, with leather and suede straps and a tiny 1.5-inch heel.
$69 at The Walking Company
9
Moisturizing Sunscreen
We know. You get it. Dubai is super hot and sunny. But trust us, the sunburn you get out in the desert is next-level. That's why no Dubai packing list is complete without a solid sunscreen. And given the dry desert air, it helps to choose a sunscreen that packs in some moisturizing power, too, like Neutrogena's Hydro Boost at SPF 50. This product works well under makeup and doesn't leave behind a white residue, so no excuses.
$12 at Ulta
10
Strappy Going-Out Stilettos
While Sofft's Innis sandals will serve you well during the day time, you'll need a pair of proper heels to strut your stuff at Ladies' Night. Go with a classic that you can wear with multiple dresses, like Stuart Weitzman's Nudist. We love the strappy silhouette that's a flashback to the '90s, plus the ultra-high stiletto heel. Are they the easiest to walk in? Not exactly. But they do look spectacular when you're kicking back on a velvet sofa at your hotel's lounge.
$398 at Zappos
Related Stories
All products have been hand-picked by our writers and editors. Items purchased through links may earn us a commission.