By Destination
The 10 Key Items to Pack for Germany
When packing for Germany, leave the lederhosen—or any Oktoberfest cliches—behind. Germans deliver loads of street-style, particularly in artsy, fashion-forward Berlin. But locals still value the practicality and warmth of quality sportswear and winter accesories, especially when visiting outdoor sites like Munich's Christmas markets, the Black Forest, or—OK, yes—the world's most popular beer festival. Borrow from their approach. The key here is versatility, since your itinerary might be packed with a variety of activities. We've suggested 10 key items that will pair perfectly with your trip to Deutschland.
1
Comfortable Travel Pants
Every savvy traveler needs a comfortable-yet-chic pair of pants that can hold up on a transatlantic flight to Germany. And it doesn't get much better than Lululemon's On-the-Fly Pants, which are made for supreme comfiness—even in the middle seat. These stretchy pants feature a tailored, cropped look, so even though they feel like yoga pants, they don't look like yoga pants. Its slightly more structured cut makes them totally appropriate for long days of sightseeing or even a casual night out on the town. (See all our favorite travel pants here.)
RELATED: Best Women's Pants for Travel
2
Cute Day-to-Night Dress
The beauty of a trip to Germany is you might be touring a castle by day and dancing in a club by night until the wee hours of the morgen. Come prepped for a 24-hour stretch with a great dress that'll extend from day to night. This scoop-neck swingy dress from Forever 21 fits the bill. During the day, pair it with sandals in the summertime or tights and boots in the winter, while at night, you can dress it up with jewelry and a sharp jacket or blazer.
$13 at Forever 21
3
Walk-All-Day Shoes
Whether you're trekking through the Black Forest or setting off on a Berlin gallery crawl, you'll probably be doing loads of walking, so it's imperative that you pack shoes that are comfy as all get out. Dansko makes incredibly comfortable footwear with great arch support, plush footbeds, and cute designs. We're partial to the Lola bootie, which features a low Chelsea style that delivers a touch of noir, cool-girl style. (See all our favorite walking shoes here.)
$99 at The Walking Company
4
Big, Bold Statement Necklace
The best travel clothing can pull double duty, transitioning from day to night. Here's an essential piece of that puzzle: a statement necklace. This bold metallic collar by Robert Lee Morris is sleek and upscale enough for a table at Berlin's Pauly Saal, but modern and blingy enough to hit the dance floor at Berghain, aka The Church of Techno.
$45 at Macy's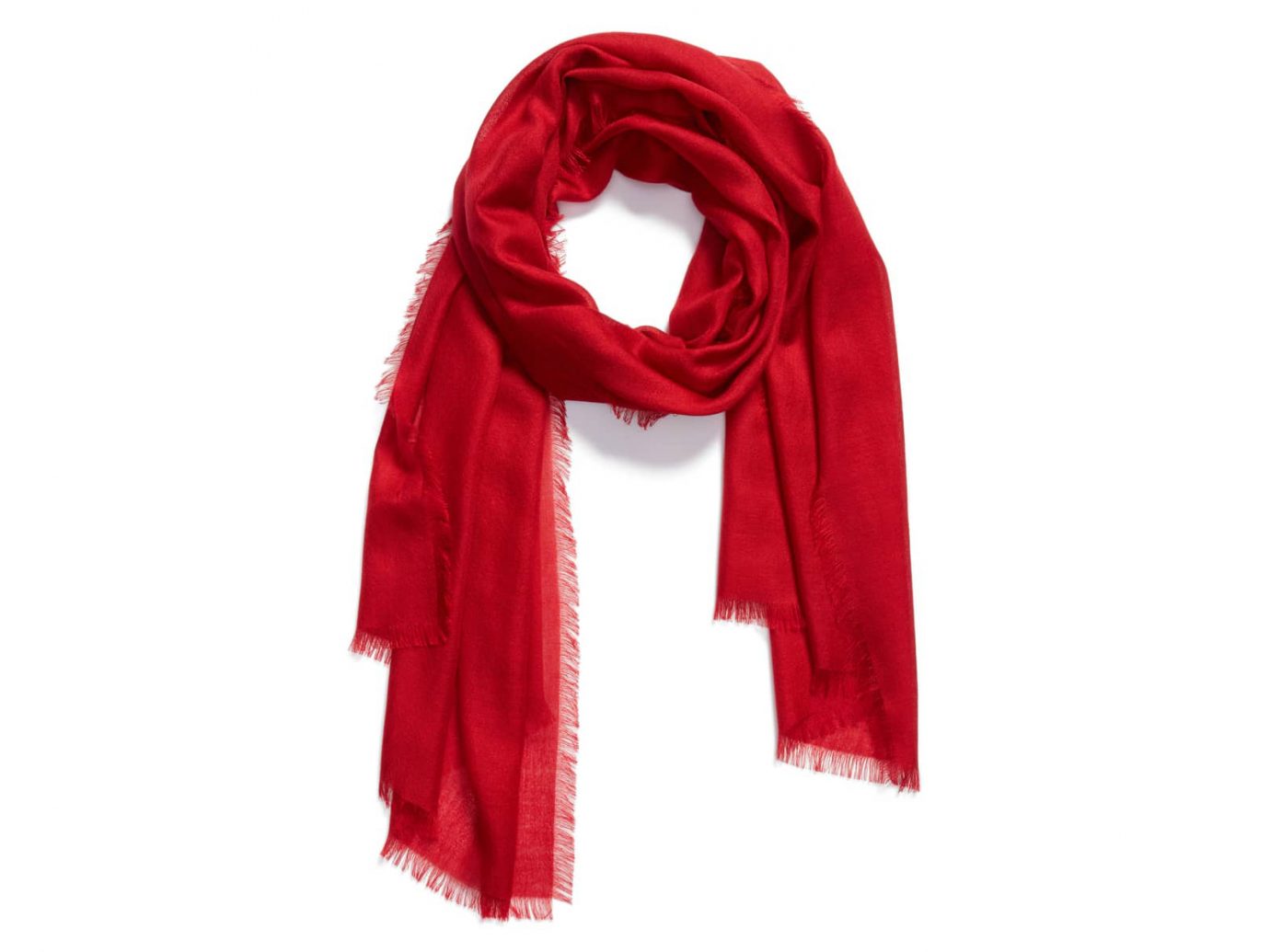 5
Handy, Lightweight Scarf
A bright, colorful scarf is like a mug of Spaten Oktoberfest beer—it pairs with just about everything and makes any occasion festive. It's also a key staple in any traveler's wardrobe, no matter the season: Use it to protect yourself from chilly air-conditioning in the summer, or wrap it around your neck to keep you toasty in the winter. This high-quality cashmere and silk wrap from Nordstrom provides a big, playful pop of color with all the practicality that comes with a good scarf.
$99 at Nordstrom
6
Chic Theft-Proof Bag
Theft-proof bags used to be the purse equivalent of clunky sneakers—a frumpy, practical accessory that shouted, "Tourist coming through!" Thankfully, Pacsafe's newer models, like the Citysafe CX Anti-Theft Square Crossbody Bag, could easily pass as a chic everyday purse. Gold-hued hardware and a crossbody strap keep things contemporary. But there are excellent anti-theft details here, like a slash-proof strap, an RFIDsafe™ pocket, and slash-guard lining.
$70 at Zappos
7
Transitional Casual-to-Formal Top
Another twofer for your wardrobe, this day-to-night top means you won't have to race back to your hotel for a pre-dinner quick-change. The black tunic shape by Alfani for Macy's is quite comfortable with a relaxed fit, making it great for long days of sightseeing. But the asymmetrical chiffon hem provides a subtle element that dresses it up ever so slightly. At night, toss on a statement necklace and a punchy lipstick for a pull-together evening look.
$52 at Macy's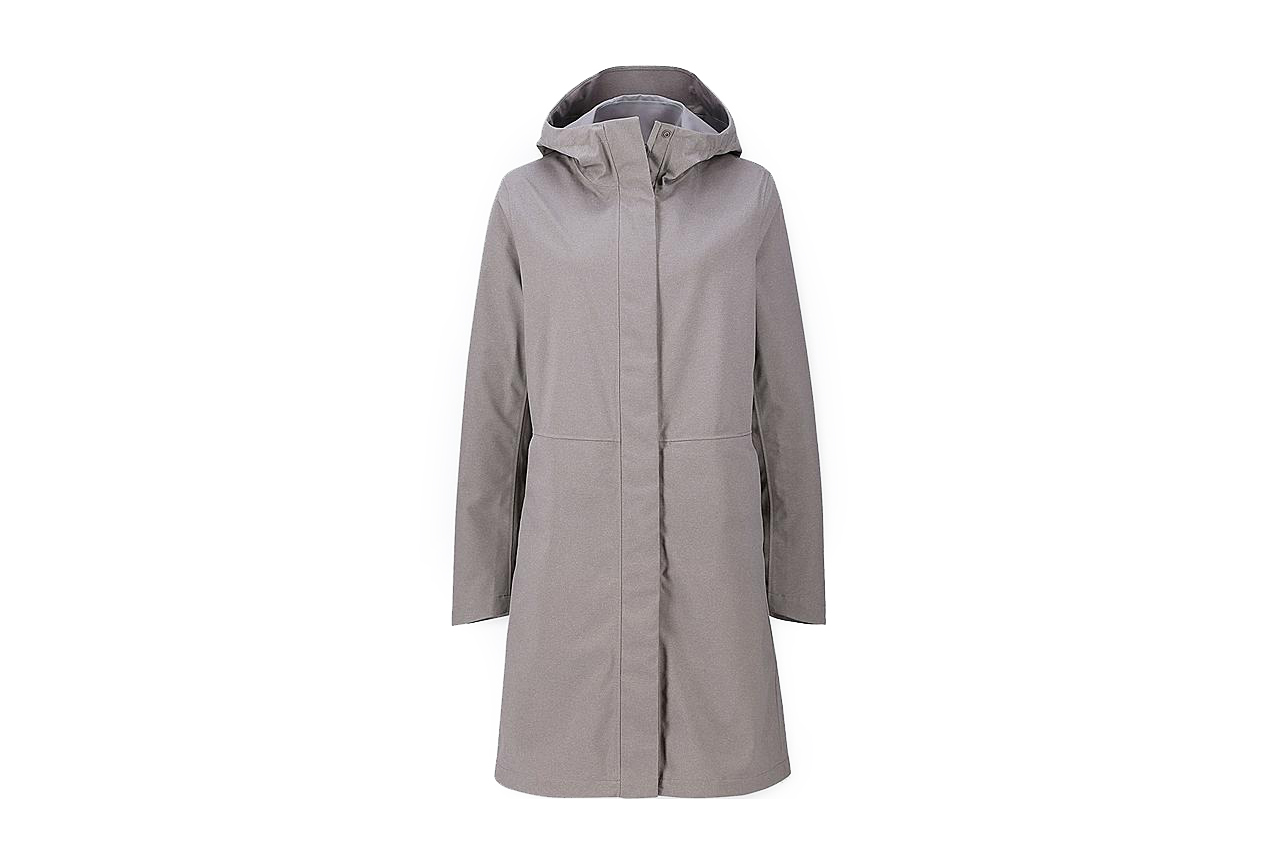 8
Chic, Lightweight Raincoat
When it comes to rain, London gets top billing. But Germany gets bucketfuls of rain all year round, so it pays to be prepared with a fashionable raincoat. We love the Blocktech Coat by UNIQLO for its elegant shape, long length, hood, and earth-toned colors. Not only is it waterproof, it's also windproof, and it has hidden ventilation beneath the arms to keep you cool. Plus, it's stretchy—super helpful when you're hanging onto an overhead strap on the U-Bahn.
$70 at UNIQLO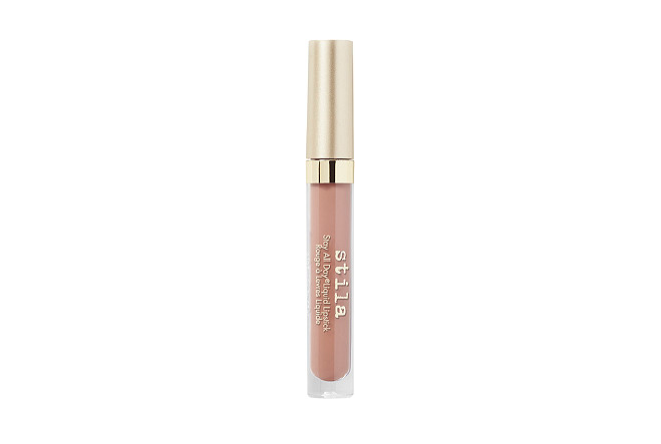 9
Long-Wear Lipstick
One of the simplest ways to elevate an outfit is to swipe a little bit of color on your lips. Stila's Stay All Day Liquid Lipstick is truly one of the best long-lasting lipsticks on the market, with solid staying power even after drinking a flight of Bavaria's best. (Are you really going to bother with touch-ups after your third round of beer?) It comes in a number of hues from browns to reds to pinks. Just take it from us: Leave a little extra time to apply the liquid and let it dry before racing around town; you don't want a crooked pucker!
$22 at Ulta
RELATED: The Ultimate Makeup Bag Packing Guide
10
Reliable Portable Charger
With so many sights and events, odds are you'll be out and about with little time to recharge yourself, let alone your phone battery. And it's easy to drain your phone's battery taking photos while sightseeing, checking Google Maps for directions, or simply watching that YouTube clip of a dancing corgi again. (Hey, we don't judge.) Anker makes powerful and compact chargers that are easy to slip in a bag. Try the PowerCore 10000, which carries anywhere from two to four chargers depending upon your phone model. The device only weighs 6.35 ounces, so it isn't much of a burden to carry. You'll danke us later.
$32 at Amazon
Related Stories
All products have been hand-picked by our writers and editors. Items purchased through links may earn us a commission.