By Destination
The 10 Key Items to Pack for Jamaica
The home of rum, reggae, and Rastafarianism, Jamaica is one of the most popular Caribbean destinations, with seductive sands and rockin' beach bars that draw sun-seeking visitors from all over the globe. If you're one of them, check out these 10 items. Each one is sure to make packing for your trip "no problem, man."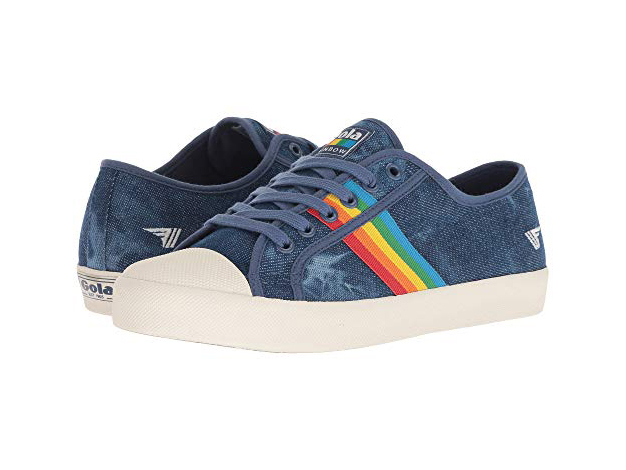 1
Low-Profile Sneakers
Figuring the only footwear you'll need is a pair of flip-flops and some cute wedges? Think again. If you want to go horseback riding at Chukka Cove or saddle up on a camel (yes!) at Prospect Plantation, you're going to need closed-toe shoes. And we can't think of cuter sneakers than this pair from Brit brand Gola. Denim-blue canvas goes with anything, the rainbow stripe lends a pop of color, and low-profile styling means that they look as good with skirts and dresses as they do with jeans and shorts.
$60 at Zappos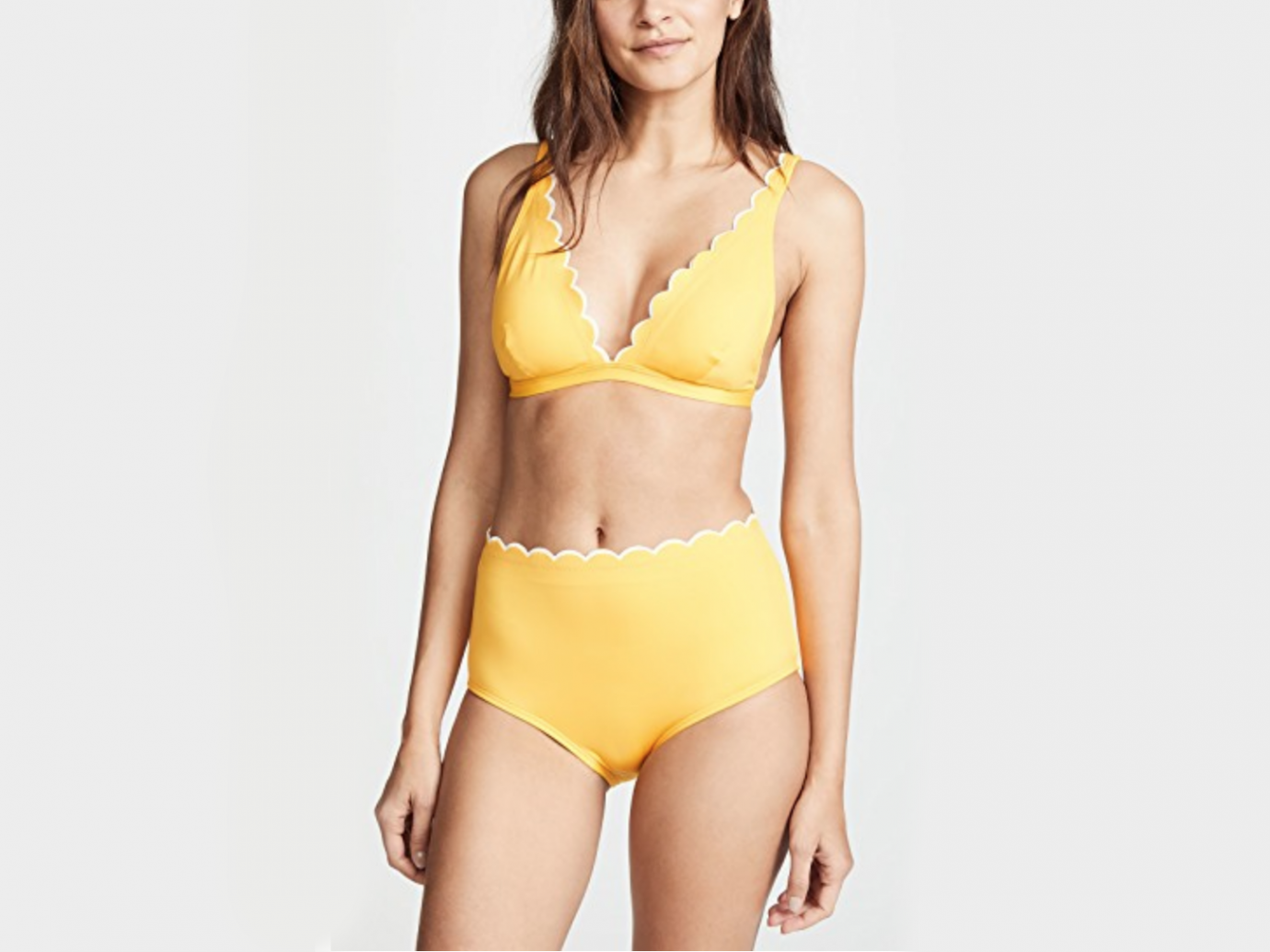 2
High-Waisted Bikini
Your bikini doesn't have to be "itsy-bitsy" or "teeny-weeny" to turn heads at the beach or pool. Proof: this sunshine-yellow two-piece from Kate Spade New York. The top's deep plunge is flattering and sexy, and the high-waisted bottoms hold everything in place without looking all girdle-like. And who doesn't love those oh-so-girly scalloped edges?
$175 (for the set) at Shopbop
RELATED: The Best Swimsuits for Your Next Vacation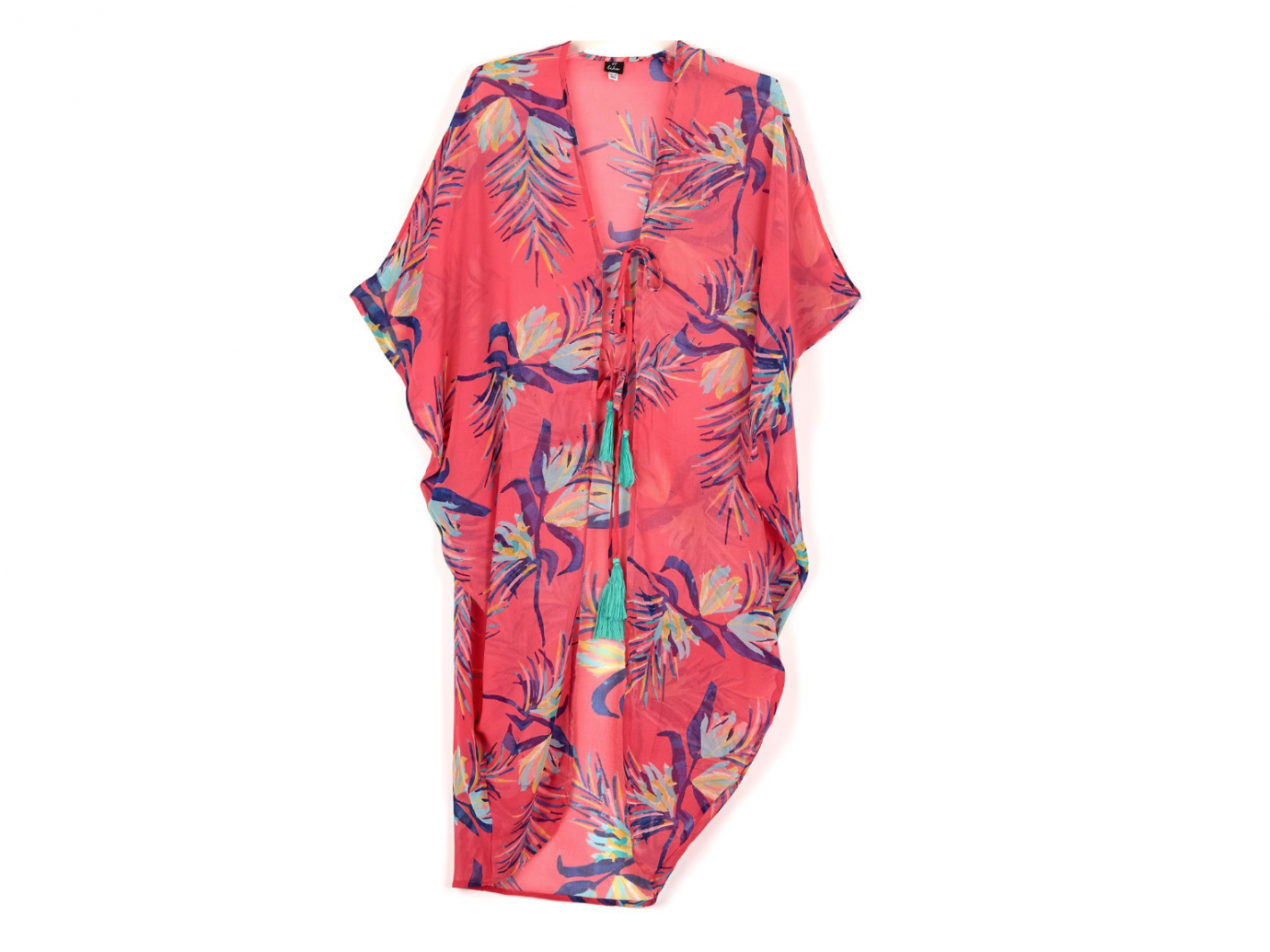 3
Beach Cover-Up
Need a reason to snag this cover-up? We've got three. 1) The lightweight palm-print fabric dries in a flash. 2) The flowy shape is flattering on every body type. 3) Built-in versatility that means that it can be worn over a swimsuit at the beach, or kimono-style over a tank top and shorts inside.
$59 at Echo Design
4
Eco-Friendly Beach Slides
The rainbow stripes make us happy. But you know what makes us even happier? The fruity scent! Yep, these beauties smell distinctly like berries. And if rainbows and berries aren't enough to make you spring for these hypoallergenic rubber slides, we don't know what will be. Maybe that all of this brand's shoes are recyclable and made using zero waste, a fact that makes us happiest of all.
$84.95 at Nordstrom
5
Sunglasses with 100 Percent UV Protection
Black sunglasses don't have to be boring. Designer Marc Jacobs proves this point with these ebony shades, embellished with adorable white daisies at the temple. With square lenses, thick black (or white) frames shaped like cat eyes, and 100 percent UV protection, these sunnies are both stylish and substantial. And they're sure to get you admiring stares as you sashay along the airport concourse in Mo'Bay.
$160 at Nordstrom
RELATED: The Best Sunglasses for Travel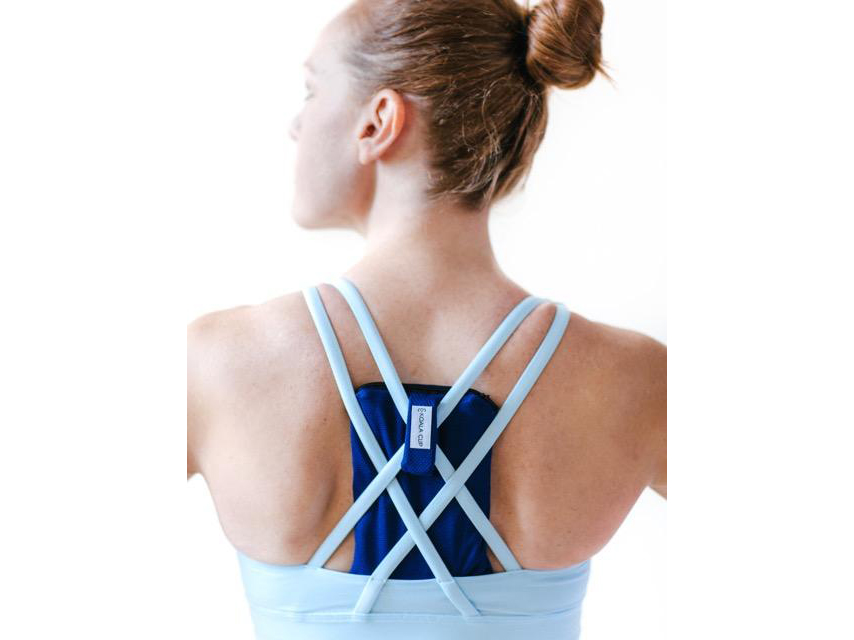 6
Sports Bra Phone Pocket
Do you work out while you're on vacation? If you're a beach runner or you're planning to bike the Blue Mountains, we'd recommend this nifty zippered clip-on pocket. Simply fasten it on to the back of your sports bra or the waistband of your shorts—and presto! You can carry your phone, ID, and a $20 in hands-free comfort. The outer fabric is moisture-wicking so it won't irritate your skin, and the water-resistant inner liner keeps sweat away from your phone. And the magnetic clip can easily be operated with one hand. Genius!
$28 at Koala Clip
7
Sun Visor
If visors make you think of blue-haired grannies on the boardwalk, then you clearly haven't seen this version by trendy milliner Eugenia Kim. This striped hemp topper provides serious shade, and its broad black ribbon and bow tail bring that "Venetian gondolier on vacation" vibe (it's a thing). The "topless" boater-style hat is perfect for fans of the high ponytail or topknot, and for those of us with so much hair, we just can't fit it all under a regular hat.
$295 at Shopbop
8
High-SPF Sunscreen
What makes this an essential in our sun-protection arsenal? The SPF 40 protection. But what we really love is the texture of Supergoop's invisible (really!) sunblock—it's velvety, moisturizing, and completely non-greasy. Bonus: If you normally wear skin primer, this can totally take its place; the weightless formula gives a skin a smooth, slightly dewy finish.
$32 at Nordstrom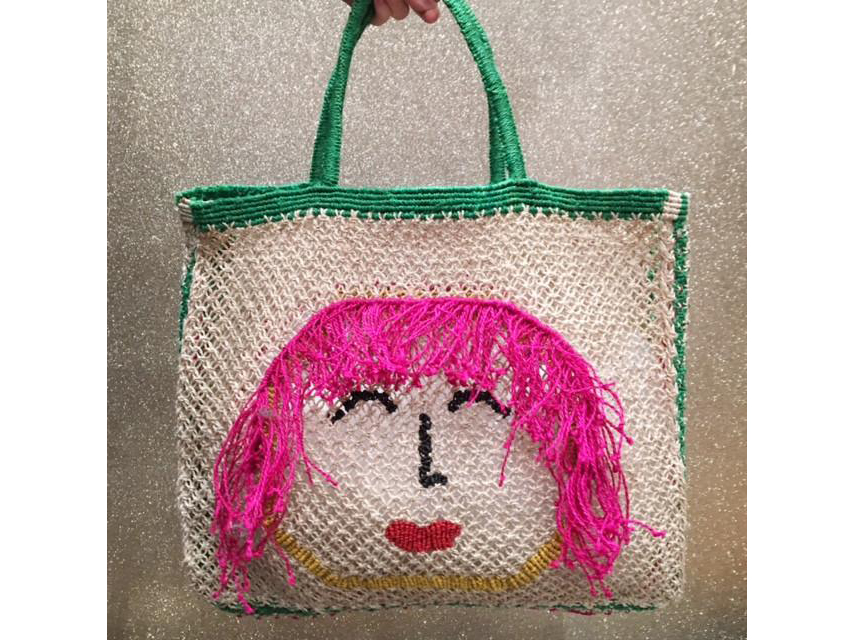 9
Jute Beach Tote
Could there be a more adorable tote than this whimsical one from British brand The Jacksons? We think not. Made by hand by Bangladeshi women, these roomy jute shoppers come in several designs (there's one reading "Just Married," for you Jamaica-bound honeymooners), but we're crushing hardest on Betty, whose pink hair and scarlet lips make us smile. Lightweight yet strong, these bags are (ahem!) totes adorable.
$140 at The Jacksons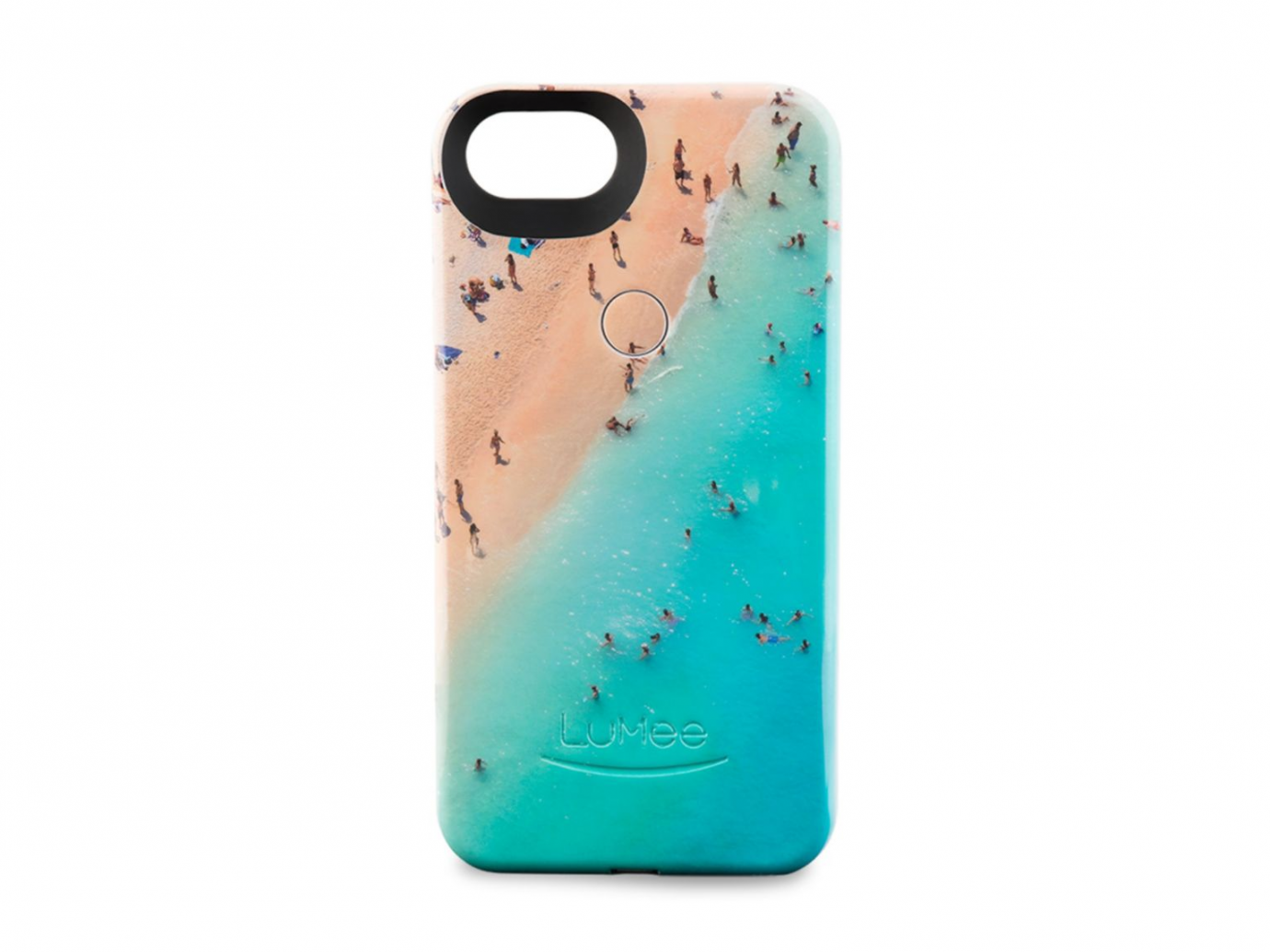 10
Phone Case With Light
Do you have a phone case to match every outfit? Just us? Either way, who can resist this clever case, which not only features a dreamy photo print of the beach, but also front-facing LED lights in the rim that make every selfie—even those shot in low light—totally Insta-worthy. Just push the button on the back to instantly fill in any shadows, et voila! The hard shell and rubber rails keep your phone protected from accidental drops. Keeping your friends from "borrowing" it is another matter.
$20.62 at Saks Fifth Avenue
Related Stories
All products have been hand-picked by our writers and editors. Items purchased through links may earn us a commission.