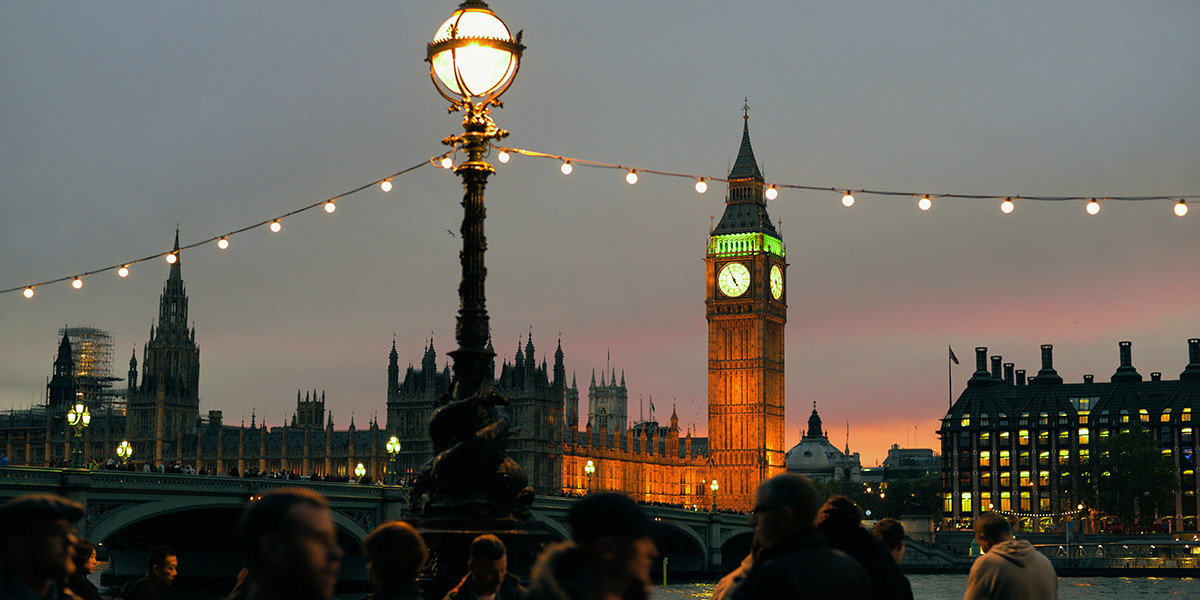 By Destination
The 10 Key Items to Pack for London
Equal parts hip and historic, London never fails to dazzle. But packing for the city's unpredictable weather can be tricky. Still, you can bet your Burberry scarf it'll probably rain at some point, so a raincoat and a "brolly" (London-speak for an umbrella) are musts. Dressing in layers is another wise choice, and it helps to bring a mix-and-match merino wool sweater that can take you from Shakespeare's outdoor Globe Theatre to gallery-hopping at the Tate Modern to afternoon tea at Claridge's. (Extra clotted cream, please!) And as you amble along the city's characteristic cobblestone streets, you'll definitely want to be kitted out with a comfortable pair of walking shoes that can hold up to a rambling pub crawl.
1
Cute, Comfortable Walking Shoes
OK yes, comfort is key when it comes to walking shoes but let's face it—you're in London and you also want to look put-together (or posh, as the Brits would say). Step up your street cred with the Gola Classics Bullet sneakers in pink glitter. Launched in a humble workroom in Leicester, England, this British brand evolved into a style staple at football matches across the U.K. These Gola kicks have been updated with a feminine yet modern color palate of pink glitter suede that are 50 percent Sporty Spice and 50 percent Posh Spice when it comes to their Spice Girls breakdown.
$61 at Zappos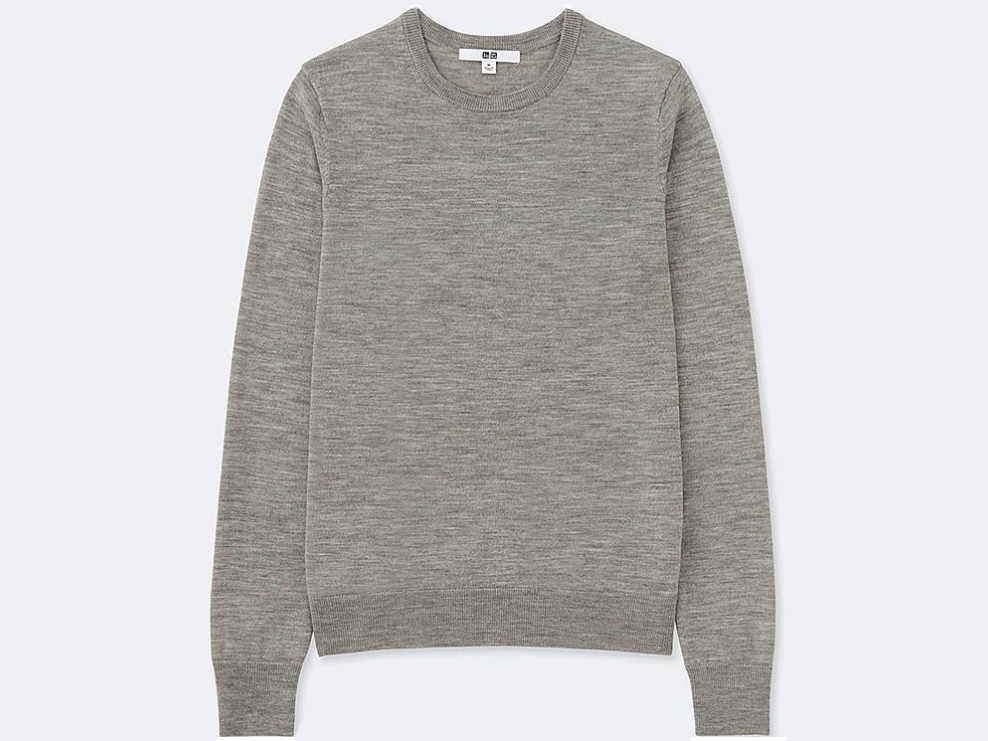 2
Merino Wool Crewneck
While Meghan Markle may be all about cashmere, we prefer merino wool for its durability on the road—or on high street, as the case may be. Uniqlo's Extra Fine Merino Crewneck Sweater has a weave that traps heat inside the fibers so it's heaps toastier than most textiles of the same weight. And the yarn has a protective coating to prevent pilling. Stock up on goes-with-everything white and black, or pick some punchy shades of red, yellow, and green to brighten an otherwise overcast London day.
$30 at UNIQLO
3
Rose Blush Stick
The English Rose look—porcelain complexion, pink-hued cheeks—is in full bloom in London, and locals are known to top off Mother Nature's flush. Thankfully, we've moved beyond the Victorian era, when wealthy women used red beet juice on their cheeks. These days, we can rely on a far less sticky solution—the Albeit Cheek Stick in Bare Rose. Applied in the time it takes to hail a taxi in the West End, this translucent gel stick leaves your face dewy, blushed, and ready to receive glances from any would-be suitors.
$10 at Anthropologie
4
Stylish Raincoat
As Mary Poppins proves, drizzly weather is the norm in London, so it pays to be prepared with Everlane's Mac Coat. A traditional Mackintosh coat with a twist, Everlane's Mac has a water-resistant finish, a button front, side-slit pockets, and a partial inner lining to keep it lightweight. Simple and roomy, this coat easily transitions from trudging along Tottenham Court Road in a downpour to viewing the "Crown Jewels" at the Tower of London.
$125 at Everlane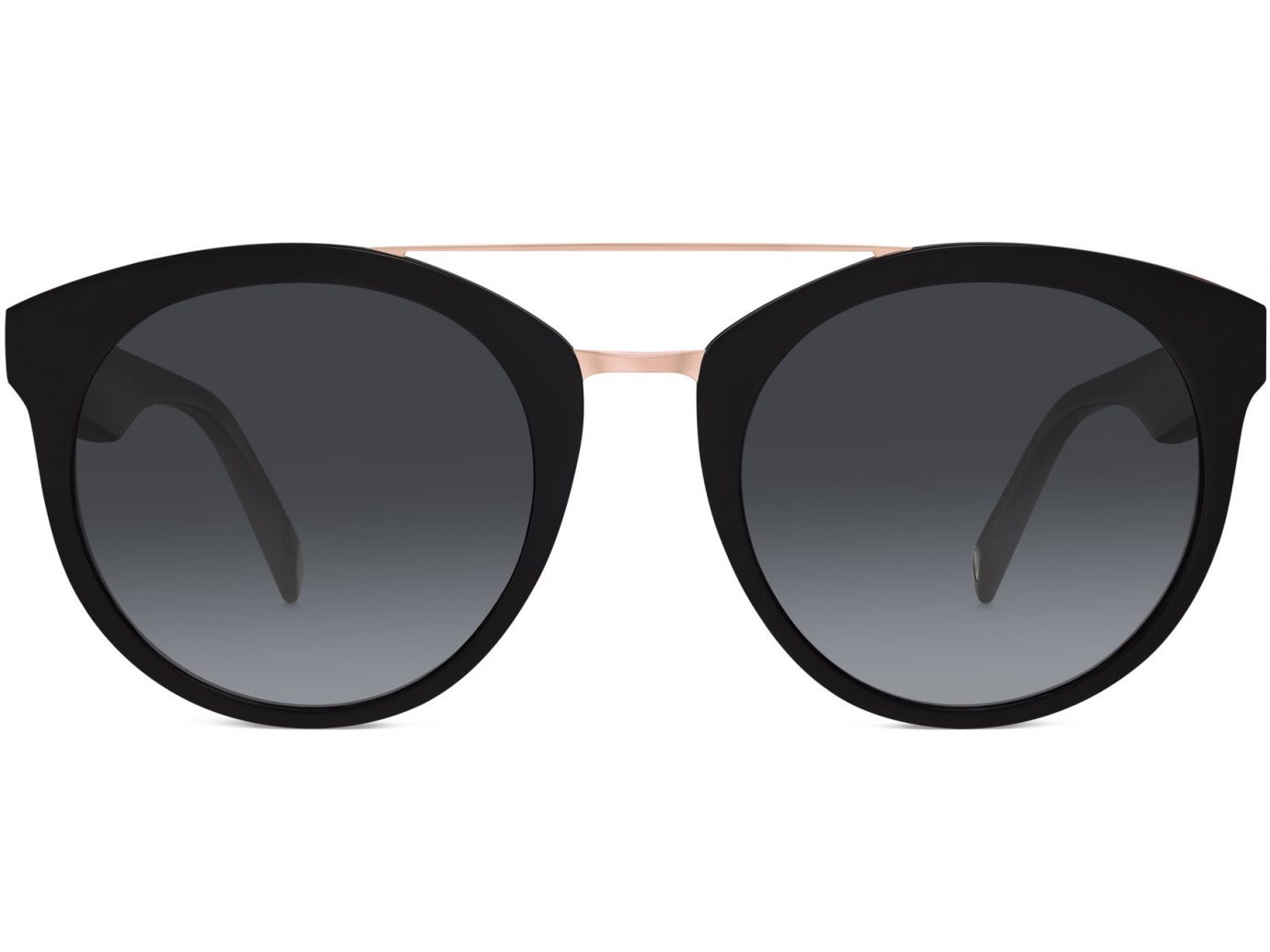 5
Statement-Making Sunglasses
Fingers crossed, you'll get a sunny day or two while in England's capital, and that's when you'll be thankful you packed these sunglasses. Plus rain or shine, there's no question that statement-making shades are the ultimate cool-girl accessory. These Winnie sunglasses from Warby Parker offer a low-key, on-trend cat-eye silhouette. So, whether you're sampling wine and cheese at Borough Market or making your way across Millennium Bridge, you'll look sharp.
$145 at Warby Parker
6
Transparent Umbrella
You have limited time in London and with so much to see, you won't want to sit out sightseeing when a downpour hits. That's why this Ultra Clear Umbrella from Totes is your best friend in foul weather. A sizeable "brolly" at 42 inches wide and 22 inches high when opened, this automatic push-button accessory features a canopy made of see-through thermoplastic polyurethane. So whether you're watching the changing of the guard in a downpour or trying to get a glimpse of Big Ben, those quirky-looking beefeater' hats and that majestic clock face will still be visible.
$26 at Amazon
7
Cross-Body Bag
Madewell's model is a nifty little leather carryall that comes in black, dark cabernet, and English saddle (our pick), so it matches just about everything. Made of vegetable-tanned leather with a gently worn waxed finish, the mid-sized bag is outfitted with an adjustable strap, zipper pull and interior pocket, perfect for holding your phone and blush stick. With its removable shoulder strap, the cross-body easily transitions into a chic clutch for a carefree night on the town.
$98 at Madewell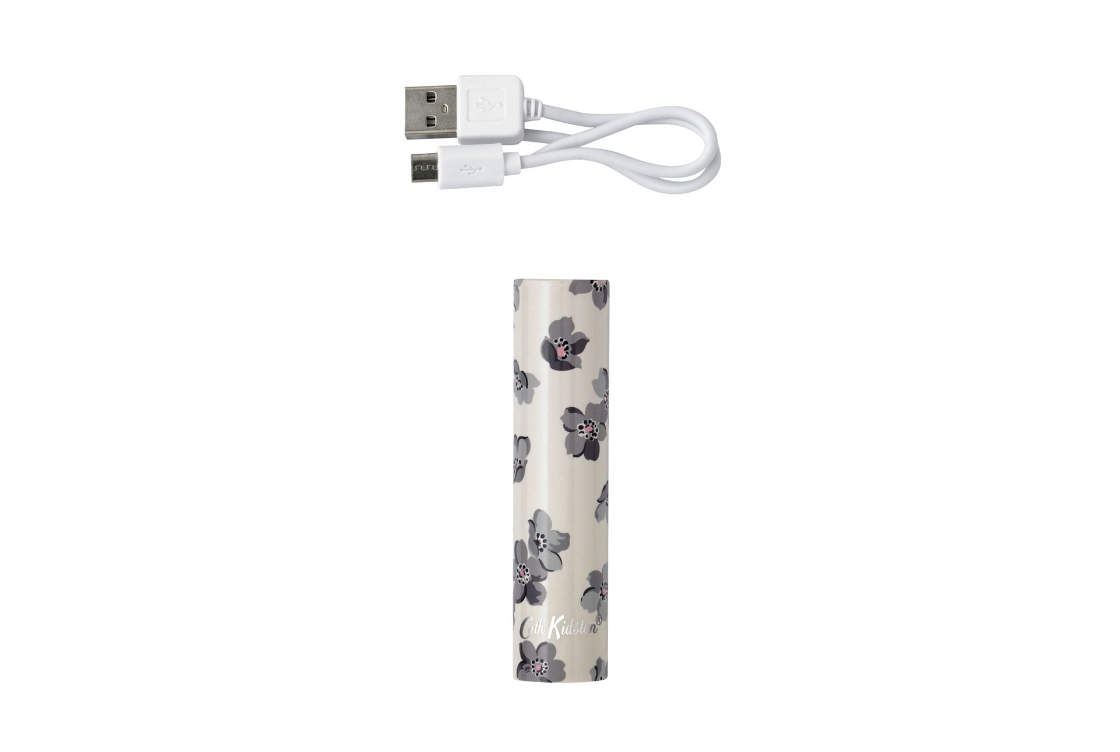 8
Backup Cellphone Battery
Don't get stuck with a dead phone while cavorting about London. This power pack from the dowager countess of ditsy prints, Cath Kidston, comes neatly contained in a tiny cylinder decked out in a subtle gray floral pattern—charge cable included. So, as you hop from The British Museum over to Hakkasan Hanway Place to meet your best mate for a Rhubarb Margarita, you'll be duly armed and ready to receive calls—or just Instagram the heck out of your fancy cocktail.
$27 at Cath Kidston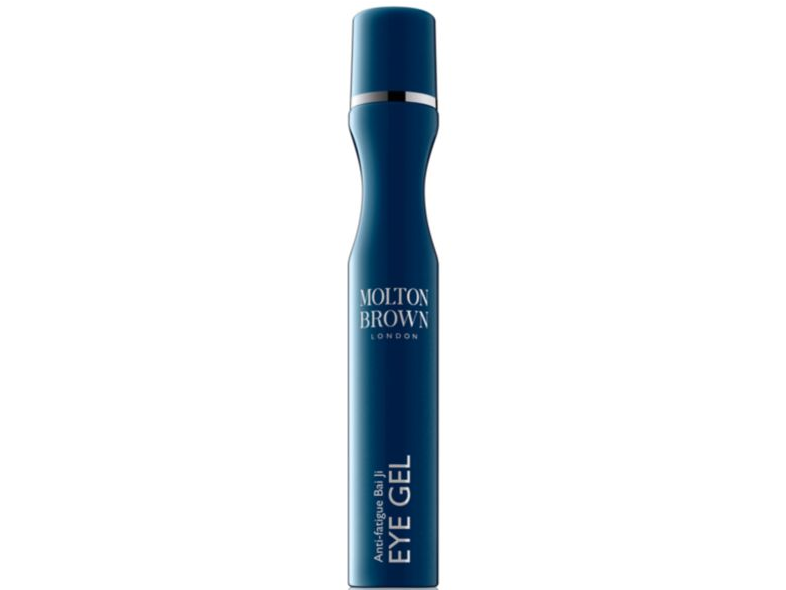 9
Soothing Eye Gel
Racing around town to tour Banksy's London works, scoping out the latest trends on the high street, and hightailing it to Chiltern Firehouse so you don't lose that coveted dinner reservation can wear a girl out. Consider Molton Brown's Anti-Fatigue Bai Ji Eye Gel an energy-boosting smoothie for your tired eyes. Bai ji extract can do double duty as a skin moisturizer and soother. And a boost of algae can keep dark circles at bay. Smooth. What's more, it's made—where else?—in London!
$32 at Saks Fifth Avenue
10
Classic Black Heels
British women will confidently strut the streets in heels, cobblestones be damned. And while we'll leave the painful stilettos to the runway pros, you can never go wrong with a classic pair of pumps such as Sam Edelman's Hazel Dress Pumps in black suede. These ladylike heels inject a high dose of classic glamour into almost any outfit, which just may get you past the velvet rope. Footwear like this is its own excuse for a night on the town, so consider taking them for a twirl on the 40th floor of The Gherkin or make a dash for dinner at the hottest new supper club in Shoreditch.
$105 at Amazon
Related Stories
All products have been hand-picked by our writers and editors. Items purchased through links may earn us a commission.