By Destination
The 10 Key Items to Pack for New York City
New York City can be overwhelming, but packing for a trip to the Big Apple doesn't have to be. Just follow our advice: Stick to the basics. That's exactly what stylish and sensible city dwellers do every day as they sprint up and down subway stairs with finesse. It's all about being streamlined. Don't weigh down your suitcase with multiple pairs of heels or needless accessories, and ruthlessly edit out anything that can't be worn multiple ways. Trust us, comfortable walking shoes and day-to-night staples can look chic as all get out. Here's our list of 10 essentials to take you from Brooklyn to the Upper East Side and everywhere in between.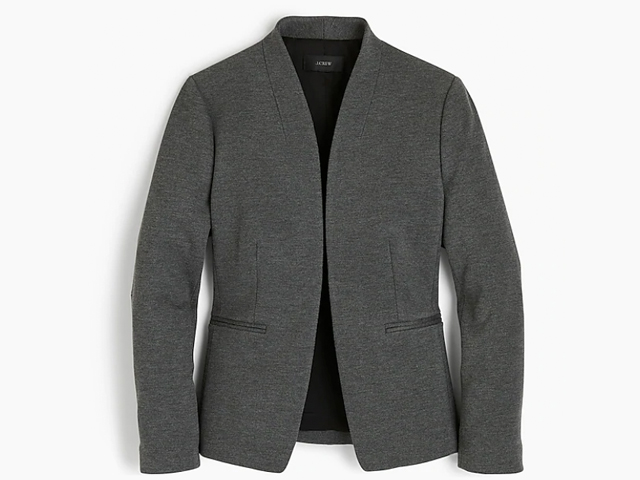 1
Goes-With-Everything Basic Blazer
Even if you're coming to NYC for vacation, you'll want a look that means business. This neutral blazer from J.Crew instantly elevates anything you're wearing—especially a plain white T-shirt and jeans. Even better, it's made from a casual and comfortable stretch twill fabric, but the slim cut, collarless neck, and omitted front button make it look ultra-sleek.
$148 at J.Crew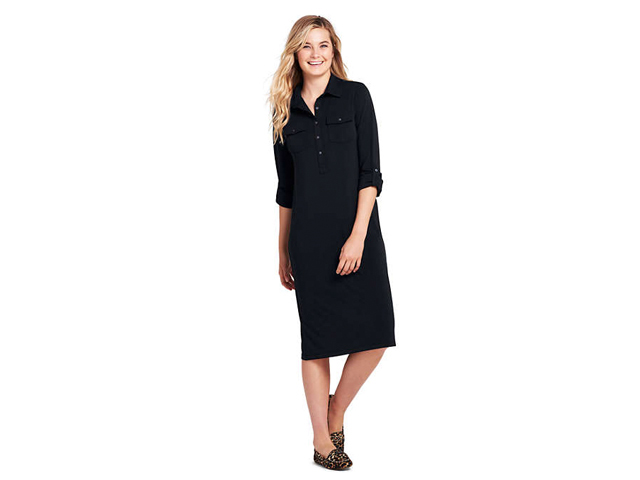 2
Day-to-Night Dress
Sure, you can get away with jeans for a night of Broadway, but you'll feel more presentable in a versatile dress. This matte jersey frock from Lands' End won't get creased in your suitcase, and it comes in black and a true dark navy. For a casual day look, roll up and cuff the sleeves at a three-quarter length. For a tailored evening style, button them at your wrist and throw on a signature piece of jewelry. Instant LBD elegance!
$80 at Lands' End
RELATED: The Best Travel Dresses
3
Smoking Slipper Loafers
You can never go wrong with ballet flats—the commuting shoe of choice for many a fashionista—but these super-cool smoking slippers offer an on-trend alternative. They get high marks for comfort and style, pairing just as well with jeans as a dress. As for color, black or navy are ultra practical, but the ruby shade here feels like the perfect "red delicious" hue for the Big Apple.
$158 at J.Crew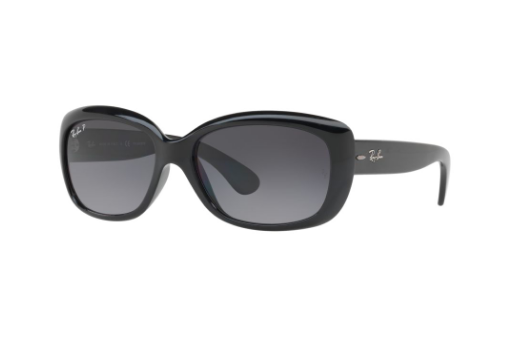 4
Polarized Sunglasses
Rain or shine, even indoors, you'll catch New Yorkers ducking behind a pair of shades. (Hey those subway fluorescents can be pretty harsh!) Vamp it up with these classic "Jackie Ohh" frames. These Ray-Bans suit every type of face, and their ladylike, cat-eye shape works just as well on Fifth Avenue as it does down on the Lower East Side. Polarized lenses make sure your eyes are protected from skyscraper glare. And Sunglass Hut also has year-long "oops" insurance, should you drop your sunnies on the subway floor.
$188 at Amazon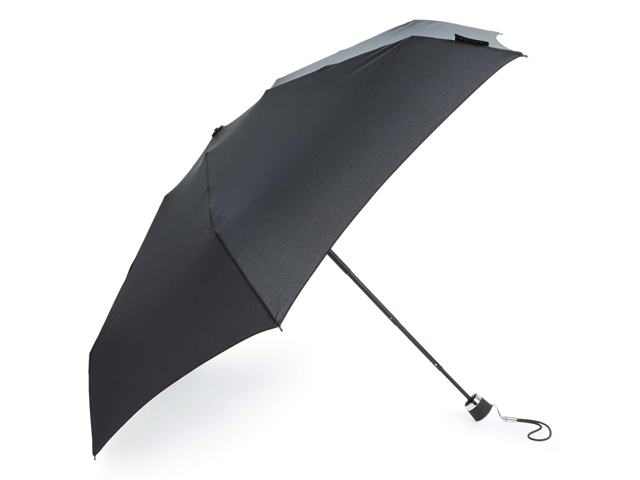 5
Super Compact Umbrella
When it comes to NYC umbrellas, size matters. This adorable mini umbrella from Davek fits in your palm. It measures a mere seven inches when closed and weighs under a pound, but it has a sturdy steel shaft and spans 33 inches wide when opened. Practical as that may be, it's the closure's stitched-on logo with "New York" in serif lettering that make it irresistible.
$49 at Nordstrom
RELATED: The Best Travel Umbrellas
6
Dark Stretch Jeans
The goal: finding jeans that feel as comfy as sweatpants. The solution: Uniqlo's "Ezy" mid-rise jeans. These jeans have all the comfort of Sunday morning sweats, and with a flattering cut and a slightly tapered leg, they're stylish to boot. Choose from four different washes, though you'll get the most mileage out of black—NYC's signature "color." Wear them on the plane, and you'll look way more pulled together than you would in your fallback leggings.
$40 at UNIQLO
7
Lightweight Crewneck Sweater
This is the one merino crewneck to rule them all. A longtime J.Crew bestseller, the Tippi is everything you want in a sweater: soft knit, fitted, warm, and thin enough to layer. While some rib-trimmed sweaters can look too prim and fussy with jeans, this number can handle being paired with denim or a skirt, checking both boxes. It's available in eight colors, including the gorgeous and sophisticated "heather smoke."
$80 at J.Crew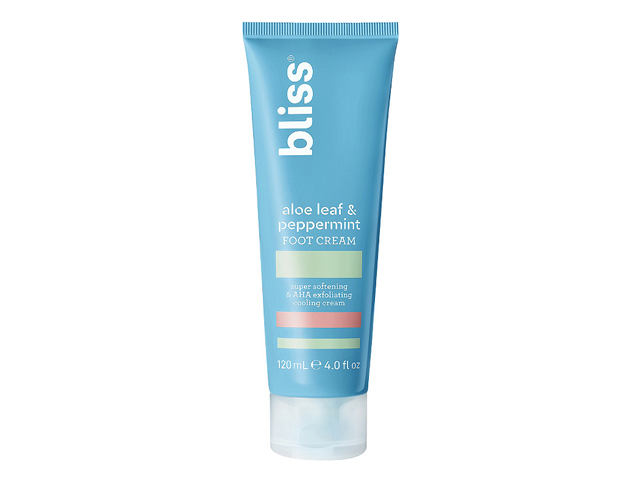 8
Pampering Foot Cream
After hours of pounding the sidewalks, your feet will need some serious TLC. Local NYC brand Bliss has you and your aching arches covered. Their aloe and peppermint foot cream feels cooling and smells divine. Alpha hydroxy and salicylic acid will get rid of any building calluses, too. And it's free from parabens, sulfates, and other questionable chemicals.
$10 at Ulta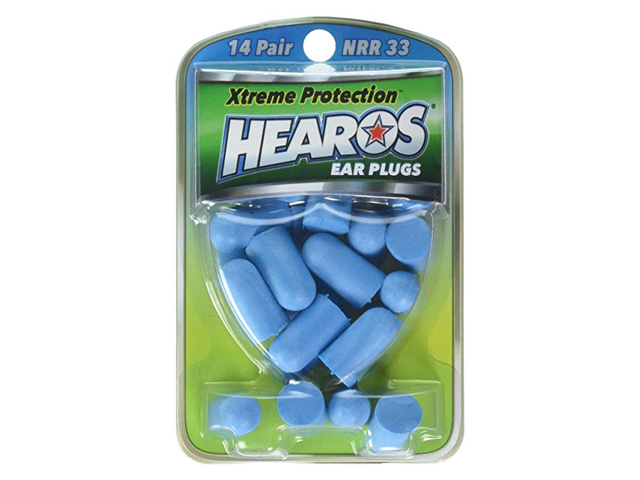 9
Heavy-Duty Earplugs
In the city that never sleeps, there's a good chance you'll hear traffic noise, construction, even a "fuhgeddaboudit" shouted at top volume. To avoid missing out on adequate Z's, toss these heavy-duty earplugs into your toiletry kit. They have a noise-reduction rating (NRR) of 33, which is the highest you can buy.
$9 at Amazon
10
Functional and Stylish Day Bag
Our New York City packing list wouldn't be complete without a bag from the late, great Kate Spade. These sleek nylon purses were the "it bag" of the '90s, and they're every bit as classic and polished today. This black crossbody number is roomier than it appears, with two easy-access pockets inside and an outer zip pocket for your MetroCard and phone. As a bonus, nylon makes this a lightweight option that's a snap to cart around.
$89 at Amazon
Related Stories
All products have been hand-picked by our writers and editors. Items purchased through links may earn us a commission.