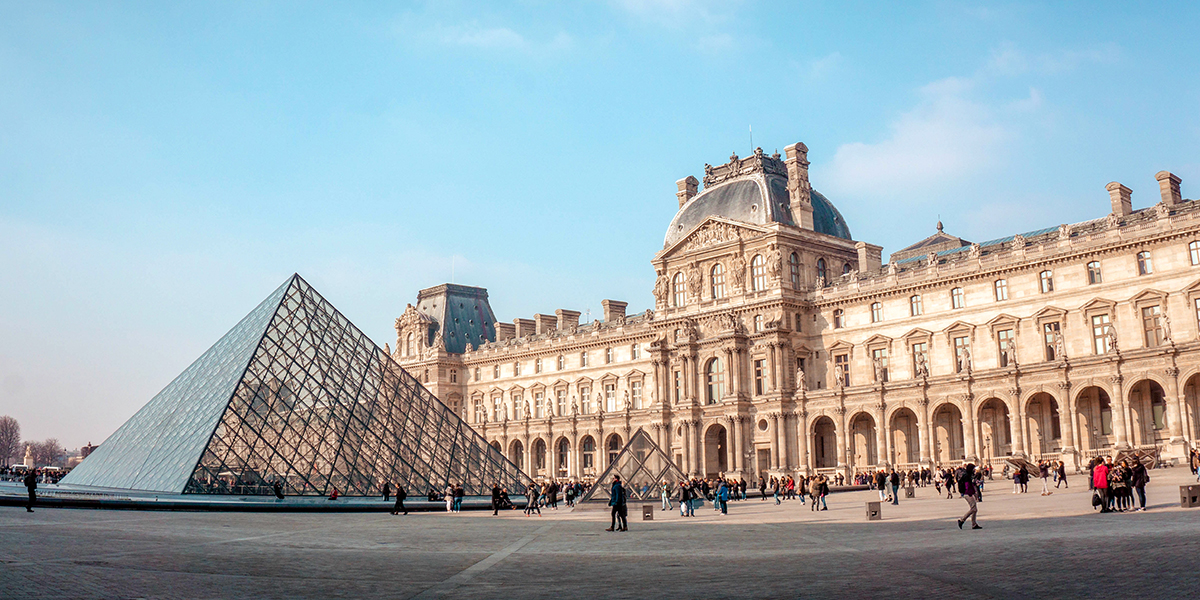 By Destination
The 10 Key Items to Pack for Paris
If you're packing for Paris, adopt a Parisian mindset: less is more, and quality matters more than quantity. French women would rather own one gorgeous cashmere sweater they wear again and again than five in a poly-acrylic blend that unravel the moment you raise your arm. (Zut alors!) We suggest you follow their lead and pull together a capsule wardrobe of classic pieces. Everything on our list is Parisian enough that you'll be able to pass for a local at the corner patisserie. And we've added those practical accessories and travel gear so you'll arrive in comfort. The goal: Nail these essentials now so you can spend more time soaking up city sights and eating all the buttery things.
1
Navy-and-White Striped Shirt
You can thank Coco Chanel for bringing these nautical shirts into fashion, inspired by the striped cotton jerseys and wool sweaters worn by Brittany sailors. (It's part of the French Navy's official uniform.) Later, Brigitte Bardot and Audrey Hepburn followed Madame Chanel's lead and made this marinière top absolutely timeless. Throw on this cotton long-sleeve version from J.Crew with jeans and ballet flats, or use it as a layering piece under a sweater or blazer, and you'll look tres francais.
$50 at J.Crew
2
Chic Utilitarian Bag
Leave your flashy, hyper-logoed bags at home. Parisians prefer being discreet about their luxe labels. Their bags tend toward the unfussy—pairing a streamline accessory with the rest of an effortlessly chic look. This quilted nylon MZ Wallace Medium Metro tote feels entirely at home by the Seine. It's stylish, functional, and ultra-light, with an inside zip pocket and space for your cell phone. Plus, its removable pouch—or pochette if you will—make an ideal mini bag for holding metro tickets and euro coins.
$215 at Nordstrom
3
Bright and Easy-to-Find Universal Adapter
As bright and colorful as a stack of Legos, this universal adapter makes charging your electronics pure child's play. Colors are assigned to plugs for every country, so figuring out which to use is as easy as following the clearly marked key on the box. The plugs fit together in a neat stack, with a white block on top serving as a double USB port. (Keep in mind that this adapter can't be used to convert the voltage itself.)
$35 at Amazon
4
Inspirational Airport Reading
Skip the in-flight movie and submerge yourself in an epic work of historical fiction that sets the scene for your Paris getaway. This novel jumps around in time from the Belle Epoque to post-World War II, chronicling the story of characters from all social classes living in the City of Light. It's an intimate look at Parisian society that will add another layer of cultural richness to your trip. (Be sure to download the ebook versus buying a physical copy, as this is an 832-page whopper.)
$14 at Amazon
5
Long Cozy Scarf
The scarf is an iconic, all-season accessory in Paris, and local women know how to fling one on with flair. Unless it's the dead of winter, go for a versatile, lightweight silk-and-cashmere blend like this one from Nordstrom. We love the fringe detail around the edges that keep it a bit more casual. It's available in go-with-everything black or gray, or you can pick a vibrant pink that adds a bit of "Ma Vie en Rose" to your outfit.
$99 at Nordstrom
6
Comfortable Ballet Flats
How do you cover every square foot of the Louvre in shoes that are comfortable but stylish? French women have the answer: ballet flats. Chic ballet flats are available at every price point, including this pair from Toms. Made from faux leather, these slip-ons are easy to break in thanks to a cushioned footbed and an elastic edge to hug your foot. Contrast stitching runs around the top and across the slightly rounded toe, and defines the Toms logo on the heel. They come in a pink-tinged neutral that's remarkably close in color to a professional ballet shoe, which may inspire you to dance your way through the streets of Paris.
$50 at Nordstrom Rack
7
Flirty Dress
Paris is the City of Love, so you better come prepped for some flirty moments. This whimsical, starry-night print is typical of the girlish-yet-sophisticated frocks that comes from so many French lines. Done in silk, this dress has a swing skirt, cinched waist, and demure tie-neck. Consider this your solid day-to-night piece that'll take you from your first croissant to an intimate aperitif hour and beyond. 
$158 at Madewell
RELATED: The Best Travel Dresses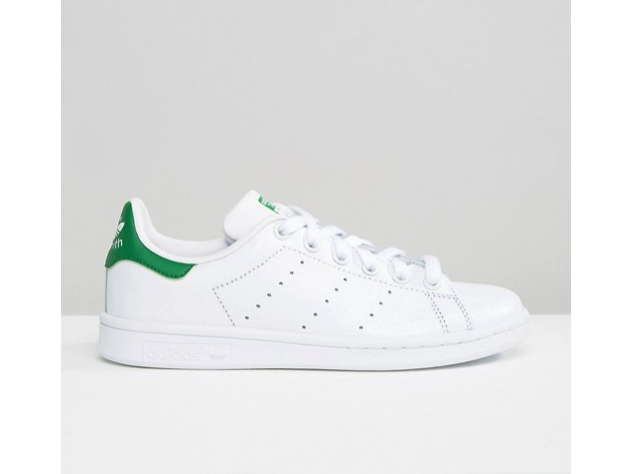 8
Non-Touristy Sneakers
It used to be wearing white sneakers would immediately peg you as an American tourist. But those days are long over, as Parisians have embraced sportif style in their streetwear. That said, Parisians are rather particular about the kind of sneakers they're willing to don. Enter old-school Adidas Stan Smiths. These chunky, retro sneaks with green detailing on the heel go great with jeans. Or, in cooler weather, take a cue from young Parisian filles and rock them with opaque tights and a skirt.
$80 at ASOS
9
Classic Trench
A good trench coat is a textbook "investment piece," and whenever you wear it you'll always look—and feel—pulled together. Versatile and fairly lightweight, they're always a smart pick for travel outerwear. This London Fog one, with a detachable hood and liner, suits the weather in Paris, which is often rainy and raw in winter. 
$198 at Nordstrom
RELATED: The Best Raincoats for Travel
10
Pulled-Together Black Jeans
There's so much to love with UNIQLO's jeans: They're affordable, slimming, and comfortable enough to wear on a transatlantic flight. Even better, they keep their shape thanks to their ultra-stretch fabric, so you won't have to hike them up every time you stand. Go for black over a dark or light blue denim, so they can pull day-to-night double duty and look chic around the clock.
$40 at UNIQLO
Related Stories
All products have been hand-picked by our writers and editors. Items purchased through links may earn us a commission.