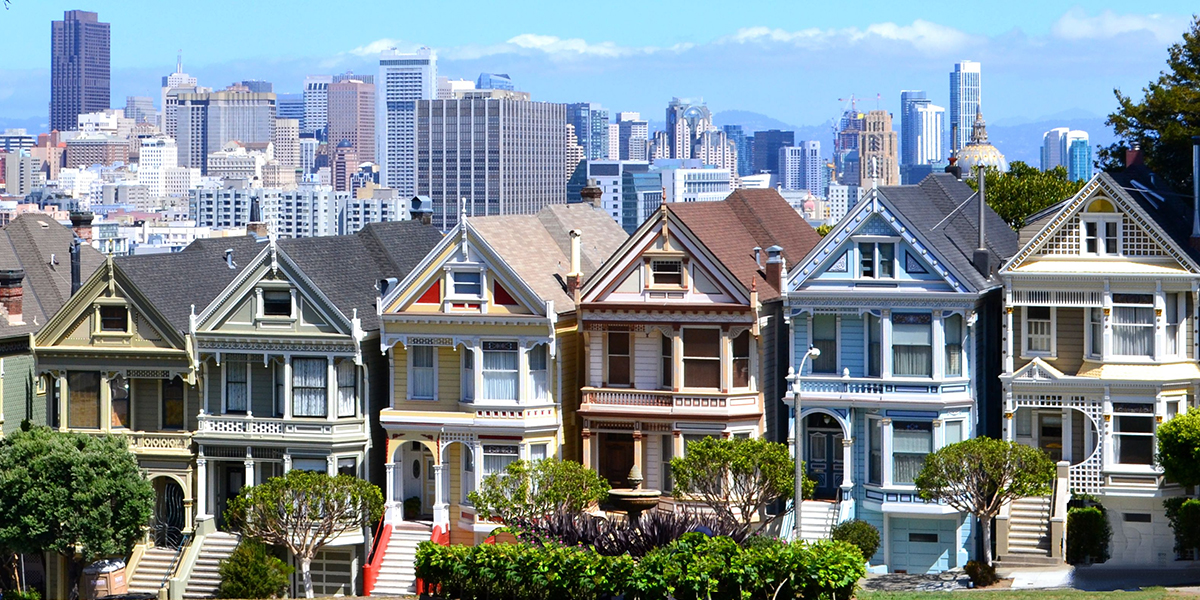 By Destination
The 9 Key Items to Pack for San Francisco
San Francisco is famed for its food scene, its out-and-proud LGBT culture, and its surprising climate. This is a city that moves from sunny warmth to cold fog faster than you can say "sourdough." While June and July are strangely chilly, September and October are fairly summery. Don't worry, we've got all the items you'll need to make the city's microclimate switch-ups entirely comfortable so you can keep on sightseeing and snarfing down the Bay Area's best eats without missing a thing.
1
Lightweight Hooded Jacket
San Francisco locals can sum up their approach to the weather in one word: layers. Get ready to pile them on and peel them off all day as the weather shifts. The Lands End's Belted Squall coat protects you from sudden cold winds and misty mornings, but it fits easily in a day bag when the sun comes out. Whether you're walking across the Golden Gate Bridge, clambering over the Sutro Baths, or doing a meet-and-greet with the sea lions at Fisherman's Wharf, you'll be thankful for the extra protection.
$69.97 at Lands' End
2
Dining-Out Dress
In super-casual San Francisco, jeans are just the right thing for most sightseeing adventures. But the city's legendary restaurant scene has quite a few must-visit spots that are worth getting a bit glammed up. This Modcloth Wanderlust knit dress packs easily for wrinkle-free traveling, but it looks five-star-ready paired with heels and a chunky necklace. And its relaxed fit means you won't bust a button even if you go to town on a multi-course menu.
$55 at ModCloth
RELATED: The Best Travel Umbrellas
3
Cardigan for Chilly Nights
Rumor has it Mark Twain once said, "The coldest winter I ever spent was a summer in San Francisco." Thanks to the city's oceanside geography, it's often colder in July than September. When those temperatures dip, don't be the obvious tourist that had to hastily buy a "San Fran" sweatshirt. Instead, cuddle up with a cozy cardigan, like this one from Urban Outfitters. Its thick cable knit weave and oversized fit make it perfect for throwing over a tank and skinny jeans.
$79 at Urban Outfitters
4
Cute Walking Shoes
Your thighs and calves might not be ready for the aching climbs up and down San Francisco's hills. (Curse you, Lombard Street!) But you can prep your feet for the trek with some cute, go-anywhere shoes. These Dansko shoes have a memory-foam lining and rubber traction-soles that can grip on steep inclines, but their rose gold leather uppers look equally elegant in art galleries or the de Young Museum.
$119.95 at the Walking Company
RELATED: Best Ballet Flats for Travel
5
Secretly Stretchy Pants
San Francisco is one of the best dining destinations in the U.S. (Deal with it, New York.) And no visit would be complete without a food crawl where you scoop up authentic dim sum in Chinatown, Italian food like Nonna makes in North Beach, and burritos the size of your head in the Mission. If you're going to eat big, you'll need some forgiving stretchy pants like these from Aella. Shh! No one needs to know that this chic item has extra elastic in the waistband.
$135 at Aella
6
Binoculars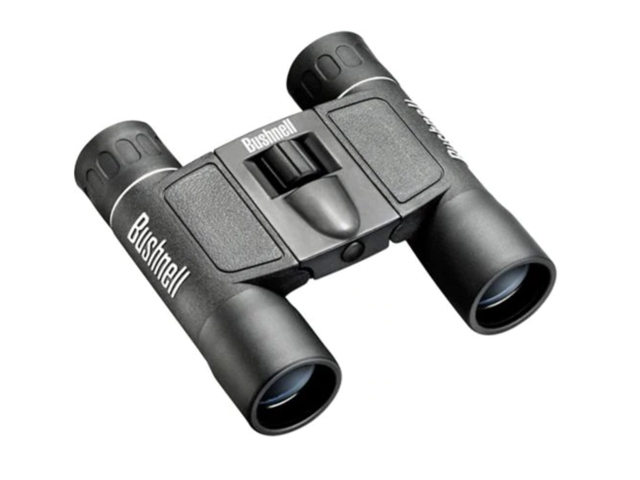 Binoculars? Yes, indeedy. These might not be your first thought for a city-based vacation, but with its protected wetlands, year-round temperate climate, and location on migratory bird pathways, the Bay Area is a haven for wildlife. These inexpensive Bushnells are compact so you'll have them ready for that elusive spotted sandpiper. But they work just as well to get you a closer look at the Golden Gate Bridge, Alcatraz, or the sea lions snuggling down on the pier.
7
Handy Day Bag
By this point you've realized that a day hoofing around the Bay Area basically requires carrying around extra layers, a compact umbrella, and maybe some Ferry Building snacks. So you'll need a lightweight day bag to haul your necessities. Baggu's Duck Bag holds an impressive amount in a streamlined style that goes both from day to night. The short handles slip over a rolling suitcase, while the cross-body strap leaves you hands-free for snapping pics or navigating Google maps.
$32 at Birchbox
8
Perfect Layering Scarf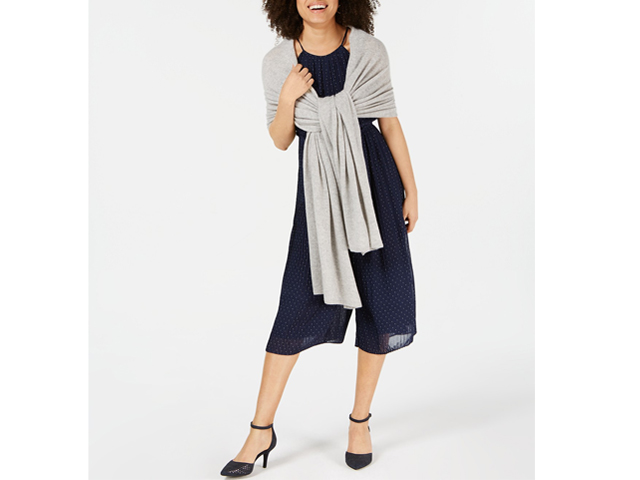 Dressing in layers without looking like the Michelin Man is an art form. And a good oversized scarf can give you a master class in chic warmth. Charter Club's pure cashmere scarf is roomy enough to wrap around your whole torso, but still thin enough to knot jauntily around your neck for a more tailored look. 
$84.50 at Macy's
9
Portable Wine Bag
Thanks to its neighbors Napa and Sonoma, San Francisco is practically swimming in wonderful wine. Take advantage of the city's mild weather and beautiful parks by packing a bottle for a picnic in this Wine2Go wine bag. Note, certain parts of the city's parks are a no-go for alcohol, so definitely consult the official parks and rec site for details on where you can sip without suspicion. And keep in mind that glass isn't allowed on park grounds, all the more reason to switch your Pinot to this pouch.
$12.99 at The Grommet
Related Stories
All products have been hand-picked by our writers and editors. Items purchased through links may earn us a commission.