By Destination
The 9 Key Items to Pack for the Caribbean
So you're headed to the Caribbean—hooray! We predict plenty of balmy beaches, rummy cocktails, and dreamy sunsets in your future. But if you pack improperly, then bug bites, overheating, and sunburn might be on the agenda, too. Spare yourself those agonies, and before you take off for the tropics, check out our top nine essentials for Caribbean-bound travelers.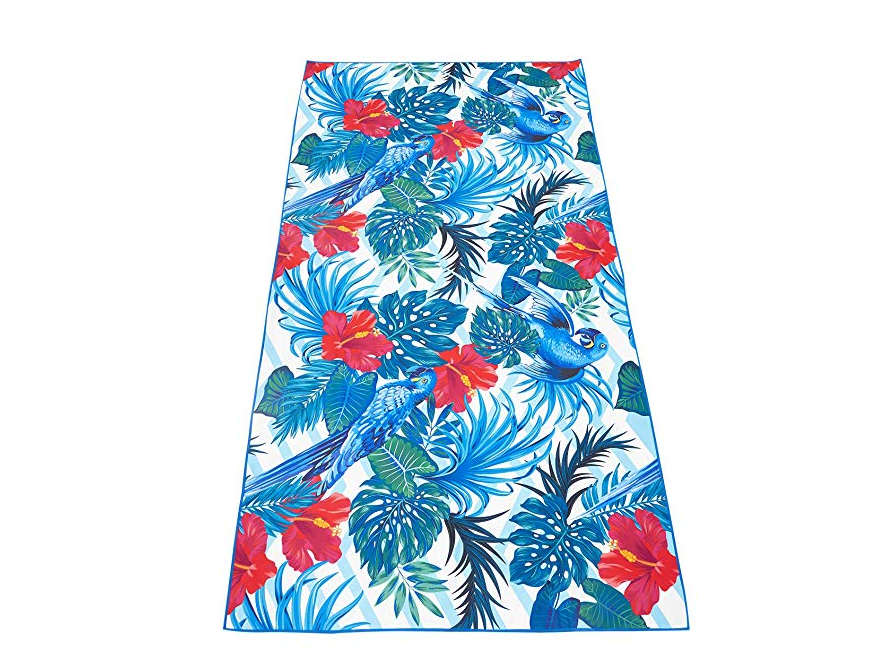 1
Microfiber Beach Towel
A beach towel is a beach towel is a beach towel, right? Wrong! Ordinary beach towels are made of looped cotton, which holds on to moisture and sand, yes, but is also heavy and bulky. Bondi Safari's towels, made from light, suede-like microfiber, are different. They repel water and sand, dry quickly, and fold up easily into a pouch not much bigger than a paperback. And they come in two sizes and a variety of punchy patterns. Which means that even if your resort provides beach towels, you'll want to have one of these handy. Additional perk: You'll never have a problem distinguishing your towel from all the others, and you won't waste your beach time bouncing back and forth between the sand and the towel hut.
$17.95 at Amazon
2
Long-Sleeved Swimsuit
You won't have to choose between looking good and protecting your skin from the sun when you slip into this vibrant tropical-leaf-print swimsuit. Made of quick-drying fabric that offers UPF 50+ protection from 98 percent of UVA and UVB rays, its long sleeves and high neck keep your arms and chest colorfully covered. It comes with removable inserts for modesty, and the full-length back zipper (with a handy pull-string) makes it easy to slip in and out of. Who says one-pieces can't be cute?
From $24.99 at Amazon
RELATED: The Best Swimsuits for Your Next Vacation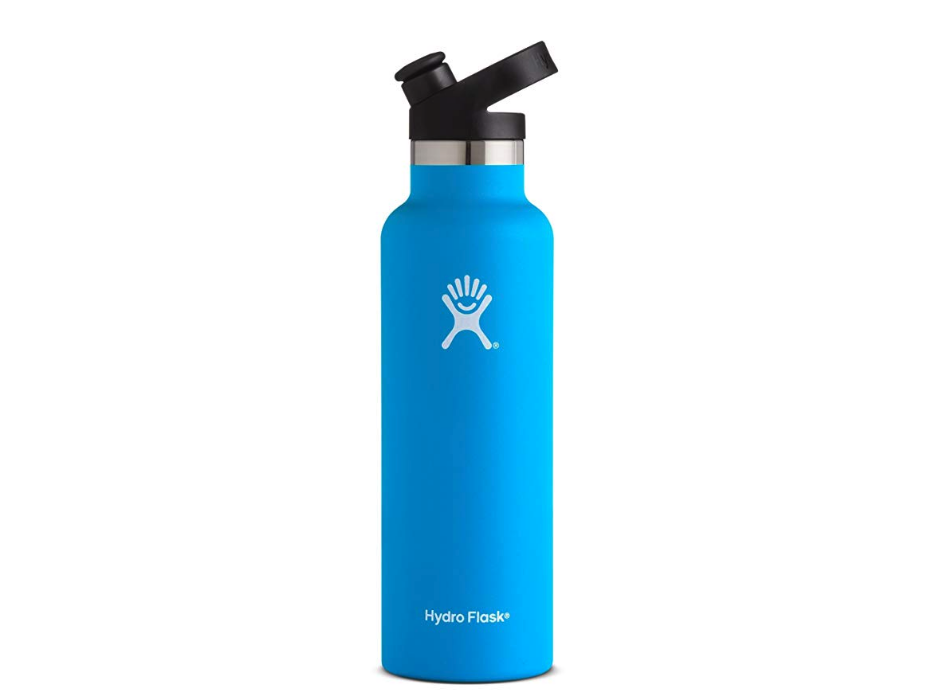 3
Stainless Steel Water Bottle
Our top tip for beating the Caribbean heat? Hydrate, hydrate, hydrate. And there's no more convenient way to up your rum punch water intake than by carrying around a refillable water bottle. One of our favorites is this double-walled stainless steel 21-ouncer from Hydro Flask, guaranteed to keep beverages cold for up to 24 hours. The mouth is wide enough to fit ice cubes, and the powder-coated exterior provides insulation and stops condensation (bye-bye, bottle sweat!). The sport cap allows one-handed drinking and a choice of eight colors (we love Flamingo Pink) means you'll find one to perfectly match your swimsuit.
$35.95 at Amazon
4
Portable, Pretty Folding Fan
Call us old-school, but for cooling down on the go (and looking cute while we do it!), we're all about handheld foldable fans. This one, in an appropriately tropical watermelon print, is made of bamboo and nylon fabric so it won't fall apart if it gets wet. And it makes that satisfying sound when you whip it open. We're practicing our wrist-flicking skills right now.
$12.99 at Amazon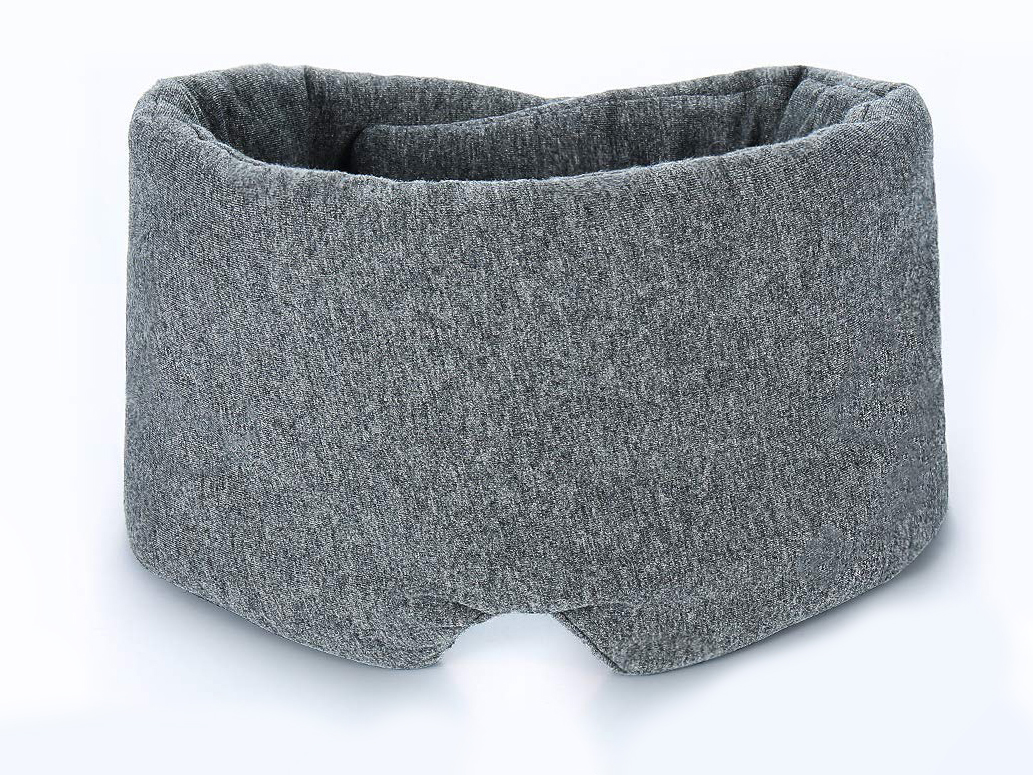 5
Super-Soft, Super-Wide Eye Mask
If you're traveling from the east coast of the U.S. to the Caribbean, chances are you'll be on an early-morning flight. Which means that you'll be on the beach by lunchtime (woo), but also that you're going to need some inflight zzzs. And trust us, this eye mask is your ticket to dreamland. The cotton mask is super soft so it won't irritate your skin, and wide enough on the sides that it also covers your ears and muffles on-board noise. A Velcro closure makes it fully adjustable, and the whole thing rolls up and fits into an included storage pouch. Bring on the blackout!
$24.98 at Amazon
6
A Handy Sunscreen Stick
With so many liquids competing for space in your transparent quart-sized bag, it can be tough finding room for sunscreen. Which is why we're into Shiseido's handy (and solid!) sunscreen stick, which we can simply toss into our case, leaving more room in our Ziplocs for other liquid-y essentials. Suitable for all skin types, the SPF 50 formula goes on clear (so it also works for all skin tones), can be worn over or under makeup, and doesn't feel greasy or oily. The company says its Wetforce technology increases its sun protection when it comes into contact with water or sweat. We say: Pack this for your face and buy a big bottle of sunscreen for your body when you touch down in Punta Cana.
$28 at Sephora
7
Waterproof Shoes
Whether you're climbing Jamaica's Dunn's River Falls or cascading in Cabarete, you're going to need a pair of water shoes to protect your feet. But that doesn't mean you have to resort to ye olde generic (and, let's face it, butt ugly) black aqua socks. Native's Jefferson slip-ons look like a lace-up sneaker but are made of perforated shock-absorbing EVA and rubber so they're perfect for water wear. Plus, you won't feel sheepish wearing them once you've dried off.
$22 at Nordstrom
8
Inexpensive (But Stylish!) Sunglasses
If you've ever sat on your sunnies, left them in a cab, or "lent" them to a friend, we feel your pain. Saying goodbye to those Guccis you saved months for is never easy. So for vacation, why not take along a pair that's stylish enough to get likes on the 'gram but won't stress you out if you forget them on your sunbed? Goodr glasses tick both boxes with three unisex styles (we're partial to the O.G.s) that come in fun color combos and max out at $35 a pop. All styles have polarized lenses and snug-fitting, lightweight frames with no-slip coating (perfect for beach runs).
$25 at Amazon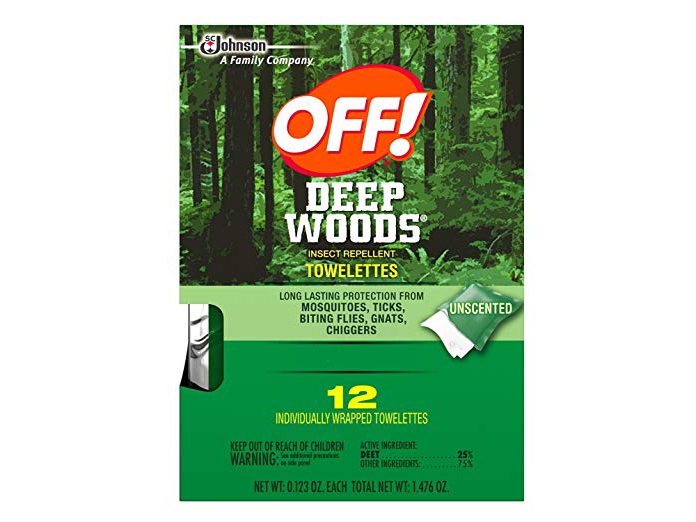 9
Insect-Repellant Wipes
Nothing wrecks a day on the beach like having the bejesus bitten out of you by mosquitoes or sandflies (aka "noseeums"). To the rescue: these DEET-infused wipes. They're not a liquid, so you can pack as many as you like in your carry-on, and they're individually wrapped (in packs of 12), so they won't dry out. Better yet: they won't make you smell like a chemical plant. Toss two into your beach bag and enjoy that sunset stroll without stopping to scratch.
$19.51 at Amazon
Related Stories
All products have been hand-picked by our writers and editors. Items purchased through links may earn us a commission.