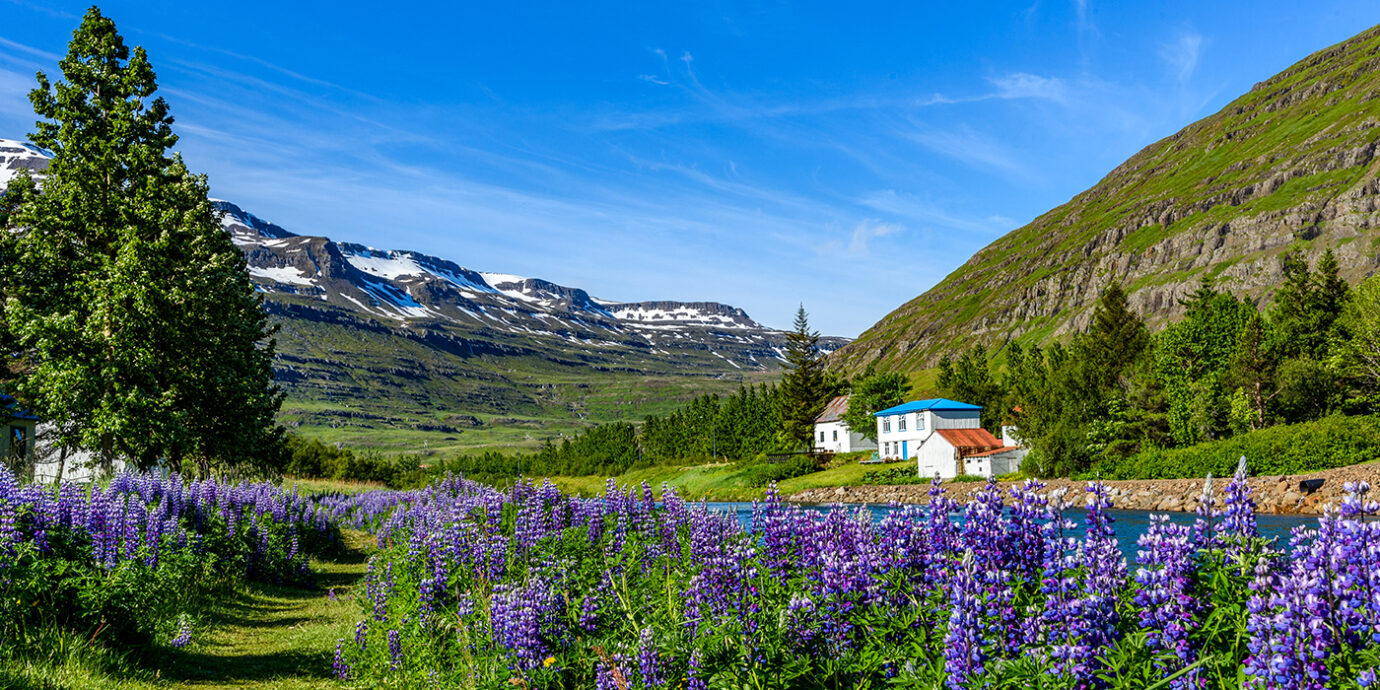 By Destination
Travel Gear You Need to Visit Iceland in the Summer
Iceland's climate and terrain are unlike anywhere else on earth—and that's a good thing. Where else can you ride a miniature horse, soak in a geothermal pool, hike to waterfalls, sit next to a crater, see geysers erupt, and watch the sunset in the middle of the night—all in one day? However, all the outdoor adventures and intense weather call for some very specific packing items. Read on for the travel gear you'll need to visit Iceland in the summer.
1
A Sleep Mask
There's a reason Iceland is known as the Land of the Midnight Sun. Due to its proximity to the Arctic Circle, the days are exceptionally long, especially in the summer months when the sun's rays linger well past midnight. The added daylight is great for sightseeing, but can disrupt circadian rhythms when you actually need to sleep. Enter: this handmade sleep mask. The cotton material is lightweight and breathable, but heavy duty enough to block out light. Long straps mean it will fit just about anyone, and users report that it stays in place for a full eight hours of beauty rest.
$14 at Amazon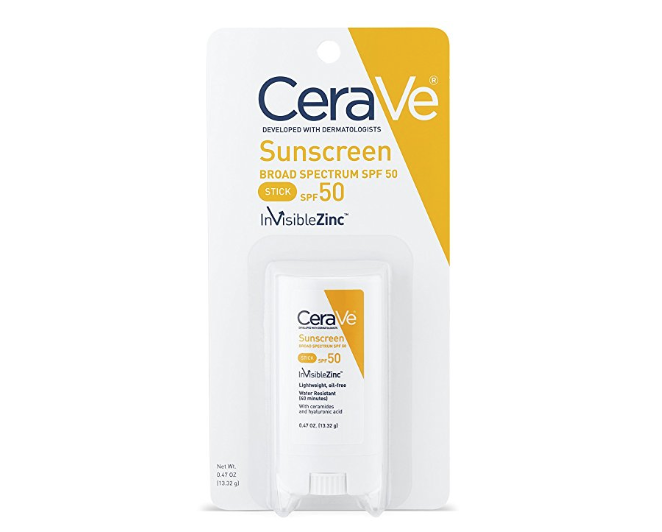 2
Effective Sunscreen Stick
As mentioned, Iceland is close to the Arctic Circle and the sun's rays are intense. Given that you'll likely spend your days outdoors, you're going to need serious sun protection and to reapply often. For quick touch-ups mid-hike (or mid-hot springs soak), we like CeraVe's stick version. The lightweight stick is easily portable, passes TSA screenings, and dries clear. More importantly, it has an SPF of 50 plus three natural ceramides, which plump skin and help it retain moisture—key to preventing wind burn.
$8 at Amazon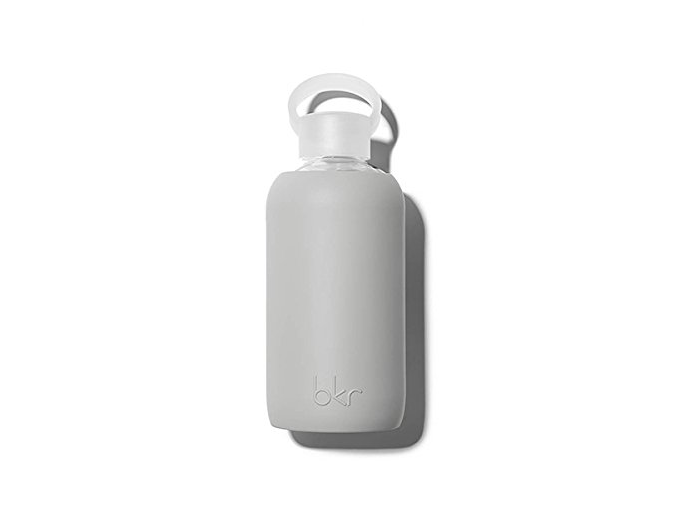 3
Refillable Water Bottle
Iceland has some of the cleanest and best-tasting tap water on the planet. Proponents of Iceland's water claim that it has a nearly perfect pH level. In fact, the tourism board discourages people from purchasing bottled water, due to its environmental impact. So, bring a refillable water bottle and score some free and healthy H2O right from the source. These water bottles from bkr are glass and come with a protective silicon sleeve. They come in a number of bright colors and sizes.
$32 at Amazon
4
A Serious and Stylish Rain Jacket
The saying "If you don't like the weather, wait a few minutes" is applicable to Iceland. It will rain on your trip, but probably not all day, and the clouds bring a beautiful mist and rainbows. That said, going to Iceland without a raincoat is like going to the desert without water. This jacket is fully waterproof and a longer hem keeps your bottom half dry. It also has a hood and drawcord to keep the wind at bay. We especially like the sunny yellow color, which looks cheerful in pictures.
$47 at Amazon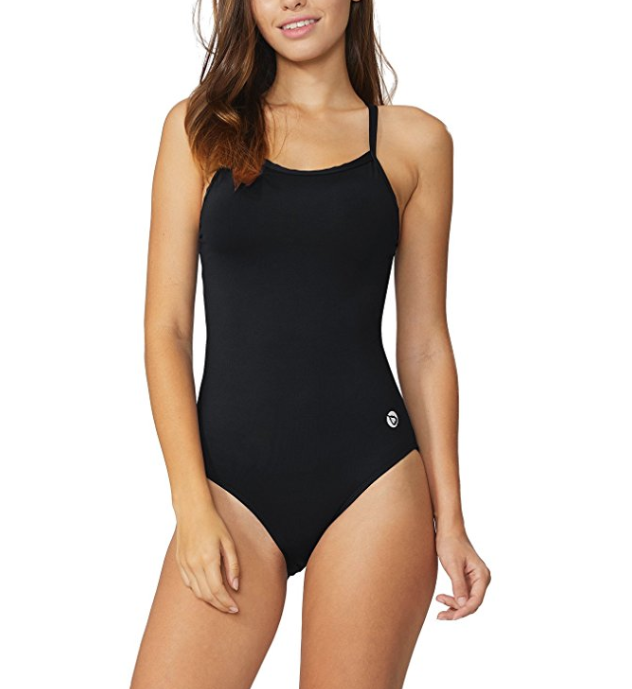 5
One-Piece Swimming Suit
Whether you're spending a full day in the Blue Lagoon, popping into the Secret Lagoon for a few hours, or scuba diving off a glacier, you're going to need a swimsuit in Iceland. To help keep you warm and expose less of your body to the sun's rays, a sporty one-piece is the way to go. This number is made of polyester (more durable than traditional nylon) and the adjustable shoulder straps provide a custom fit.
$24 at Amazon
6
Lip Balm
Cheap drugstore chapstick isn't going to cut it in Iceland, where you're dealing with intense sun, high winds, and fluctuating temperatures. Keep your lips protected with Jack Black Intense Therapy lip balm. It has an SPF of 25 and shea butter adds extra moisture. The formula absorbs quickly into the lips, so you won't have a shiny pout.
$8 at Amazon
7
European Electrical Adapter
Americans traveling to Iceland will need to bring an electrical adapter for charging gadgets and phones. This version isn't the flashiest, but it's durable enough to last a lifetime and compact enough to pack two, if you have several items that need charging.
$13 at Amazon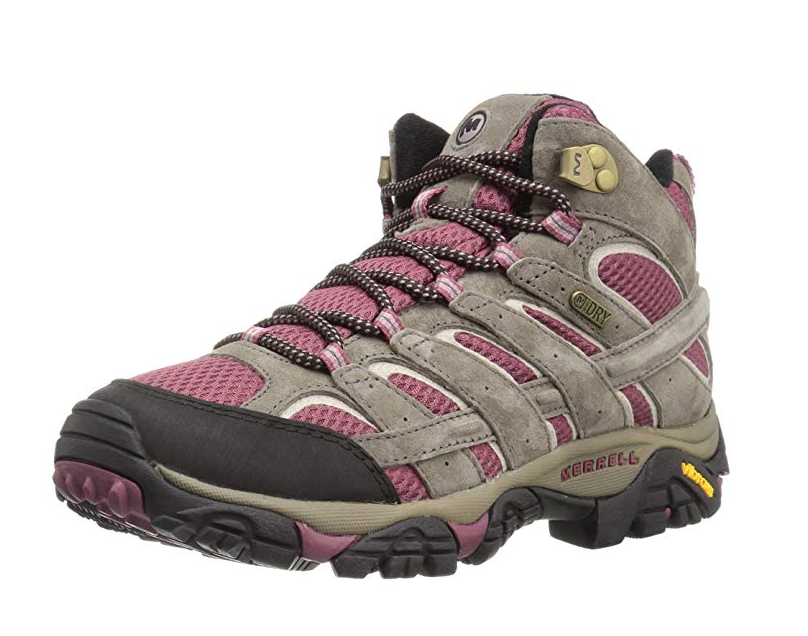 8
Hiking Shoes
Iceland's terrain is rugged. For safety reasons, you're going to need water resistance and traction that athletic shoes just don't provide. Merrell Moab 2 waterproof hiking boots are available in different sizes for men and women. Moab stands for Mother of All Boots, and they're an excellent choice for flexibility and quality. The protective rubber toe cap keeps your feet safe, and the overall construction is lightweight for packing in your suitcase. Users agree that they're worth every cent.
$89 at Amazon
9
Waterproof Day Pack
For carrying snacks, sunscreen, valuables, and bottled water, a backpack is a necessity. This Outlander version folds into an interior zipper pocket for easy storage when not in use. The lightweight waterproof shell keeps everything dry in case of unexpected showers, and there are several compartments for quick access to essentials. The carabiner clip lets you easily add on a water bottle or set of keys (be sure to clip them inside of the bag).
From $17 at Amazon
10
A Quick-Dry Towel
When you're shopping for a quick-dry towel, it's important to look for one that's antibacterial. This RainLeaf microfiber towel fits the bill. Its soft material is absorbent and repels odor-causing bacteria. It comes in several sizes, plus is lightweight and easily foldable for stress-free transportation. After a dip in the Secret Lagoon or getting caught in a rainstorm, you'll be glad you remembered to pack a towel.
$9 at Amazon
11
A Beanie
Iceland is a land of extreme temperatures, and even the summer days can get a little chilly. It's hard to imagine wearing a beanie in July, but trust us, you'll be glad you packed a lightweight hat that keeps your ears warm, especially if you're an early riser. This Evony beanie is a great unisex option that comes in a variety of colors and has enough fabric to fold or wear straight. And when the sun comes out, you can throw it in your backpack or pocket until you need it again.
$11 at Amazon
Related Stories
All products have been hand-picked by our writers and editors. Items purchased through links may earn us a commission.