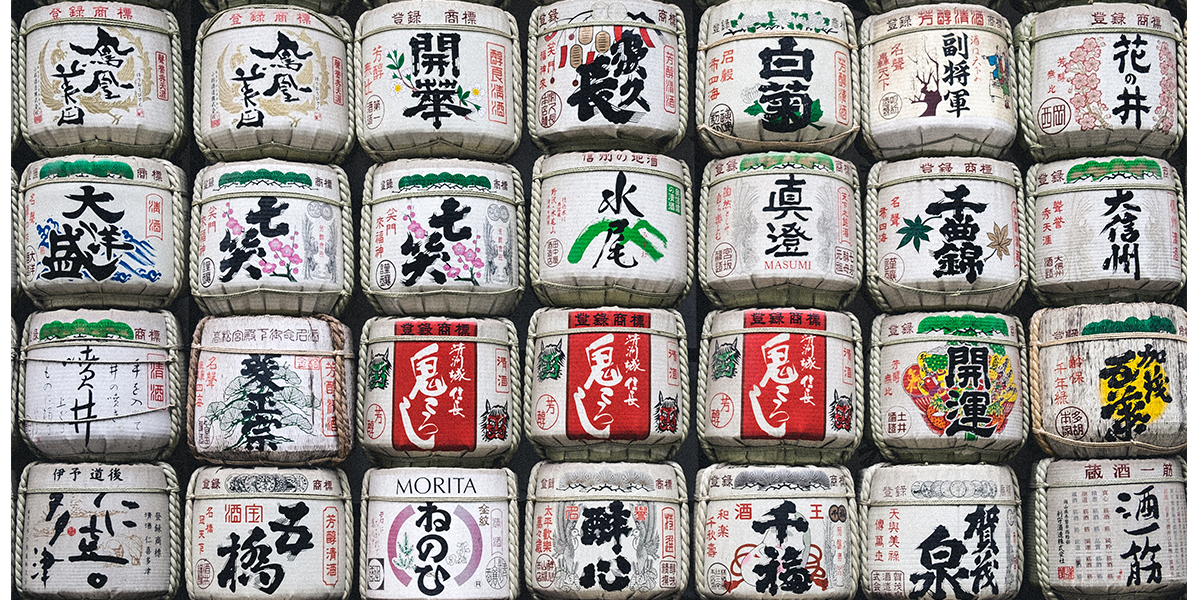 By Destination
The Ultimate Tokyo Packing List
If you're jonesing to take a few fashion risks, Tokyo is the place to do it. Where else can you dress up like a superhero without a stare-down? On the other hand, travelers who keep things sleek and minimalist will also fit right in. Basically, whatever style you're going for—no-nonsense salary-person chic, extreme goth, full-on anime cosplay, punky school-kid with pinafores and Dr. Martens—it's welcome in Japan's capital. So whether your Tokyo itinerary focuses on visiting sites like the Imperial Palace, shopping in Shibuya, or sucking down bowl after bowl of ramen (yes, it's okay to slurp), read on to find out how to strike the right balance and pack like a pro.
Your suitcase packing checklist
Click items to view travel editor-approved options
THE PERFECT LUGGAGE
For a shorter trip to Tokyo, get a structured weekender that adds polish to any outfit. This classic carry-on from Coach looks sharp, with contrasting black calf leather and the signature logo printed on tan canvas. There's an easy access outer zippered pocket that's perfect for a passport or mobile phone, a laptop sleeve and three compartments inside, and it comes with a detachable, adjustable shoulder strap. The sleek Tumi V3 International Expandable Carry-On is a four-wheel hardshell available in black, cobalt blue, and an attractive minky-brown. This bag has a telescoping handle, TSA-approved lock, and three zippered inner pockets. For a longer trip, this ultra-lightweight 30-inch spinner from Bric's is a great choice. It also has a telescoping handle and a TSA-approved lock, and the camel leather logo and side handles give rich contrast.
THE 3 PAIRS OF SHOES YOU'LL NEED FOR EXPLORING TOKYO
Women's Shoes
Men's Shoes
The chunky shoe trend is a real bonus for city travelers who plan to do a lot of walking. At least one pair of stylish athletic sneakers is a must for everyone, whether they're all-white or have eye-popping colors. (If you really want to dress like a local, make them the platform Comme des Garcons x Nike sneakers.) The dad sneaker trend is huge here, so embrace it. For just as much comfort and versatility, thick sole or platform lace-ups are a smart choice that'll keep your feet happy. Guys will want to bring dress shoes, like these wingtip oxfords with mesh detail. For sandals, we love these cushy, sporty pairs with Velcro from rad Japanese brand Suicoke and the Paris-based (but Japanese-born) Kenzo. Our best advice for shoes to pack for Tokyo: make at least one pair—combat boots, sneakers, ankle booties, ugly sandals—platform.
STYLE FOR TOKYO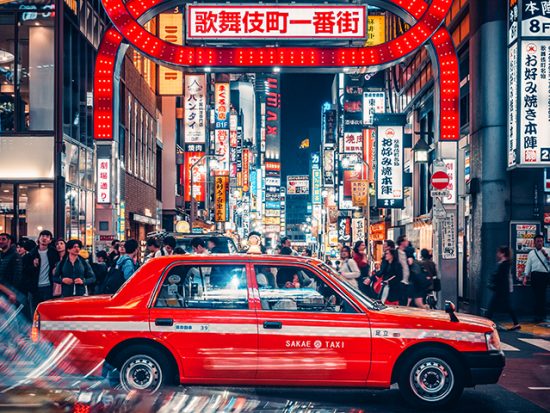 Style in Tokyo is like two sides of a coin—minimalist and conservative versus edgy, original street style. Either way, Tokyoites put much thought and care into how they dress. Those dressing for work tend to look more formal than is customary in the U.S. Expect to see well-tailored suits and shift dresses during the day, as well as clothing in utilitarian cuts with clean lines. This end of the style spectrum reflects the culture's penchant for conformity and simplicity.
On the flip side, locals embrace fashion as a form of artful self-expression. Streetwear is immensely influential, and Japanese brands like Undercover, BABE, and Visvim have led the way for decades. Logo-embossed designer clothing, like this Raf Simons work shirt, is everywhere. And then, of course, there's fantasy fashion, fueled by pop culture. Don't be surprised to see people walking around in theatrically sexy bodysuits, cutesy babydoll dresses with knee-high socks and platform creepers, full Sailor Moon get-ups, or other anime-inspired "kawaii" looks. If you see head-to-toe "My Little Pony" colors—pastel pink, purple, and blue—it's fairy kei, an iconic Tokyo street style. If you notice a whimsically attired woman in long flowing dresses, vintage-style floral prints, and lots of layers and lace, you're seeing a member of the Mori Girl subculture.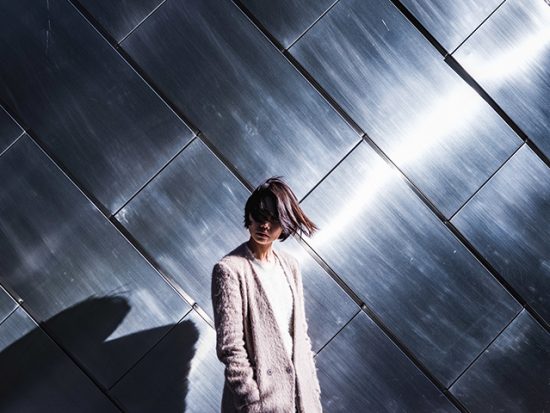 The early '90s continues to define trends for women, with matching outfits—particularly suits in bold prints—very much in vogue, worn with chunky white sneakers. Women looking for a foolproof outfit for Tokyo should wear a long flowy skirt (ideally floral-printed), a chunky white sweater or baggy white pullover sweatshirt, oversized denim jacket, and, of course, white sneakers, like classic Chuck Taylors or big ol' dad sneakers. Some iteration of this no-fail combo works for all four seasons. Men's style leans toward punk, with a lot of black, graphic shirts, and combat boots.
WOMEN'S STREET STYLE
Women's Street Style for Tokyo
For info on these editor-selected items, click to visit the seller's site. Things you buy may earn us a commission.
MEN'S STREET STYLE
Men's Street Style for Tokyo
For info on these editor-selected items, click to visit the seller's site. Things you buy may earn us a commission.
FIVE FOOLPROOF OUTFITS FOR YOUR TRIP TO TOKYO
1. What to wear to explore Tokyo's Imperial Palace or Tokyo Tower
Sightseeing calls for casual dress, but the Imperial Palace and Tokyo Tower are ideal backdrops for frame-worthy vacation photos, so you might want to wear something more pulled together. For ladies, this black-and-white gingham skirt will do the trick, especially when paired with a pretty, three-quarter-sleeve knit. Cool platform wedges are the perfect finish. Gentleman might opt for a sporty jacket with tailored-looking chinos and retro trainers.
Women's Sightseeing Outfit for Tokyo
For info on these editor-selected items, click to visit the seller's site. Things you buy may earn us a commission.
Men's Sightseeing Outfit for Tokyo
For info on these editor-selected items, click to visit the seller's site. Things you buy may earn us a commission.
2. What to wear to go shopping in Tokyo
Shopping is a serious pastime in Tokyo—and you'll want to dress the part. Don't miss Ginza Six, worthy of a visit whether you're splurging or browsing; Laforet, Cat Street, and Takeshita Street, the collective nerve center of Harajuku's street style scene; or quintessential Japanese department stores like Isetan and Takashimaya. For a busy market area with cheap clothing, capsule toy stores, and food stalls, check out Ameyoko Street. For something more low-key, Yanaka Ginza is a quiet street with locally owned businesses and an "old town" vibe. Look cool and be comfortable in wide-leg pants and a kickass pair of sneakers, and throw on a denim jacket.
Women's Outfit for Shopping in Tokyo
For info on these editor-selected items, click to visit the seller's site. Things you buy may earn us a commission.
Men's Outfit for Shopping in Tokyo
For info on these editor-selected items, click to visit the seller's site. Things you buy may earn us a commission.
3. What to wear for a night out in Tokyo
Tokyo nightlife is legendary. It's normal—and often expected—for locals to stay out late on weeknights with coworkers. You'll see people meeting at izakaya restaurants to kick off the evening, which can easily end at dawn. Look sharp in a sophisticated ensembles and, if you can swing it, at least one Comme des Garcons piece.
Women's Outfit for a Night Out in Tokyo
For info on these editor-selected items, click to visit the seller's site. Things you buy may earn us a commission.
Men's Outfit for a Night Out in Tokyo
For info on these editor-selected items, click to visit the seller's site. Things you buy may earn us a commission.
4. What to wear to visit temples and shrines in Tokyo
You'll see tourists wearing shorts and tank tops in summer when visiting temples, but consider dressing more conservatively to show respect. Make Asakusa your first stop to visit Senso-ji Temple, Tokyo's oldest temple, and then head to Zojo-ji Temple, near Tokyo Tower. Meiji Shrine in beautiful Yoyogi Park is a must-see, and so is the ultra-Instagramable Gotokuji Temple, with hundreds of waving Lucky Cats.
Women's Outfit for Visiting Temples and Shrines in Tokyo
For info on these editor-selected items, click to visit the seller's site. Things you buy may earn us a commission.
Men's Outfit for Visiting Temples and Shrines in Tokyo
For info on these editor-selected items, click to visit the seller's site. Things you buy may earn us a commission.
5. What to wear to the Tokyo Fish Market
Tokyo's famous Tsukiji Market closed in October 2018, though the original outer market is still running and open to the public with stalls selling street food, ceramics, foodstuff, and more. Grab lunch at Sushizanmai for unbelievably fresh sushi and sashimi; just note that it is a generally considered a breach of etiquette to split meals during peak hours. But to see the real action, you'll have to get up at the crack of dawn and go to the new market, Toyosu Fish Market, in the eastern part of the city. You can look like you just rolled out of bed (because you will have), but you'll still need to be presentable, so opt for something like slim-cut joggers or leggings paired with a stylish sweater or sweatshirt. Sneakers are fine, but with the wet market floor, boots aren't a bad idea. Skip sandals or heels.
Women's Outfit for the Tokyo Fish Market
For info on these editor-selected items, click to visit the seller's site. Things you buy may earn us a commission.
Men's Outfit for the Tokyo Fish Market
For info on these editor-selected items, click to visit the seller's site. Things you buy may earn us a commission.
WHAT NOT TO PACK FOR TOKYO
Bring essential toiletries only; after landing, make an early trip to a pharmacy or beauty-supply store and stock up on products that are hard to find or aren't sold in the U.S. (Pro tip: Muji stores in Tokyo have every toiletry you could possibly need, as well as cute little containers for everything.) It gets cold in Tokyo, but snow is rare, so you won't need serious winter gear even during the coldest months. While the voltage is different in Japan versus the U.S. (100 volts versus 120V), plugs and outlets look the same as in North America. That said, hairdryers and other small electronics may not work or could blow a fuse, so you may want to leave them at home. Most hotels have wall-mounted hairdryers, and small electronics like flatirons are inexpensive and easy to find. Bonus is they'll likely work at home, too.
THE *ONE THING* WTP EDITORS ALWAYS PACK FOR TOKYO
Whether you're using it to help you navigate Tokyo's labyrinthine backstreets or to take approximately 5,000 pictures of cherry blossoms, temples, and souffle pancakes, your smartphone is a critical travel companion. Since it'll be out at pretty much all times, it may as well look amazing. Coach's sparkly T-Rex iPhone X/XS case (a model for the XR is also available) pays homage to Japan's love for cartoons, cuteness, and pop culture over-the-top-ness. Part of Coach's ridiculously adorable Rexy collection, the case even has Godzilla vibes—very meta for when you're making a video of Shinjuku's famous, 40-foot-high Godzilla Head statue roaring and breathing smoke.
TOKYO'S WEATHER AND SEASONS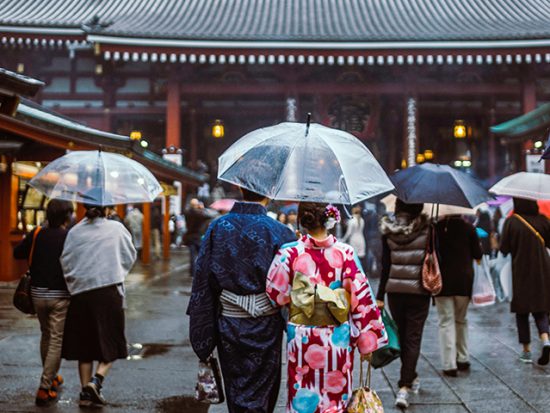 Tokyo generally gets a lot of rain—close to what Londoners see—with a rainy season in summer, followed by a slight break August before the deluge returns in September and October during typhoon season. Keep in mind that if you're here then, it doesn't mean you'll spend your entire trip soaked to the bone. It might not rain every day, and when it does, it often falls in short, intense bursts then stops. It isn't unbearably hot in summer, though the thermometer can hit the high 80s. Winter is dry and chilly; daytime highs hover around 50 degrees and temps rarely dip below freezing at night. It might snow a couple of times, but it's usually just a dusting that blankets the city, making it a winter wonderland for a few hours. Definitely bring a hat and scarf if you're visiting in January or February, and for the rest of the year don't forget an umbrella (make it a clear plastic one).
Note: This data comes from our friends at Weather.com. We recommend using this together with a traditional forecast as you get closer to your departure date.
JANUARY
Plan for day temps between 34 and 49
Expect 1.8 inches of precipitation in January
What to Wear in Tokyo in January: January is a chance to break out fashionable cold-weather gear, and everyone wraps up in finely tailored, long wool coats. Pack jeans or wool pants, or skirts to wear with thick knit tights, plus a hat, scarf, and gloves.
Recommendations: Women's single-breasted coat, Levi's high-rise skinny jeans, Coach ankle booties with charms
FEBRUARY
Plan for day temps between 35 and 49
Expect 2.4 inches of precipitation in February
What to Wear in Tokyo in February: The weather in February is similar to January, so think along the same lines when getting your travel wardrobe in order. Plan on wool and warm knits, along with winter outerwear.
Recommendations: Women's wool teddy coat, double-button pencil skirt, ribbed-knit sweater
MARCH
Plan for day temps between 40 and 55
Expect 5.15 inches of precipitation in March
What to Wear in Tokyo in March: Spring begins in late March, though it can still be chilly, and it's when the rain picks up. A warm coat is still essential, such as a lightweight puffy, as is an umbrella.
Recommendations: Men's down jacket, women's double-button trousers, women's military-inspired blazer
APRIL
Plan for day temps between 50 and 64
Expect 4.9 inches of precipitation in April
What to Wear in Tokyo in April: It warms up quite a bit in April, so skip the winter coat in favor of a spring jacket, but you may wish to pack a lightweight scarf. Items that are easy to layer are your best bet.
Recommendations: Belted gingham skirt, light short-sleeve sweater, leather biker jacket
MAY
Plan for day temps between 58 and 73
Expect 5.5 inches of precipitation in May
What to Wear in Tokyo in May: Spring is in full swing in May, but rain can make it feel chilly so keep a light jacket or warm sweater with you. Lightweight denim or wool pants, and dresses or skirts with a thinner pair of tights is ideal.
Recommendations: Women's wide-leg jean trousers, Golden Goose platform sneakers, floral silk scarf
JUNE
Plan for day temps between 65 and 77
Expect7.3 inches of precipitation in June
What to Wear in Tokyo in June: The rainy season officially begins in June, when temps can reach the mid-70s and humidity rises. Still, hang on to your spring jacket, or even better, a lightweight windbreaker.
Recommendations: Women's Proenza Schouler technical-weave drawstring pants, organza trench coat, metallic slim-fit windbreaker
JULY
Plan for day temps between 72 and 83
Expect 5 inches of precipitation in July
What to Wear in Tokyo in July: The rain dies down in late July and it really starts to feel like summer. Breezy dresses and denim skirts, or lightweight cotton pants or tailored shorts are the way to go.
Recommendations: Two-tone denim midi skirt, Men's Levi's trucker jacket, Outdoor Voices x Teva sport sandals
AUGUST
Plan for day temps between 75 and 87
Expect 5.8 inches of precipitation in August
What to Wear in Tokyo in August: August is Tokyo's hottest month, so pack light. Think linen, chunky sandals, and maybe a lightweight cardigan to throw over your shoulders.
Recommendations: Linen wide-leg jumpsuit, white Teva flatforms, open-mesh cardigan
SEPTEMBER
Plan for day temps between 68 and 80
Expect 7.1 inches of precipitation in September
What to Wear in Tokyo in September: It's still hot in September, with significantly more rain. Keep it light and easy, like a T-shirt dress and sneakers, and bring along a hooded jacket and a clear umbrella for when the wind picks up.
Recommendations: White dad sneakers, striped short-sleeve dress, long hooded coat
OCTOBER
Plan for day temps between 57 and 70
Expect 6.5 inches of precipitation in October
What to Wear in Tokyo in October: The weather starts to cool off in October, but the rain continues. You'll definitely want a jacket, like a blazer or quilted car coat.
Recommendations: Men's goth-inspired logo sweater, men's skinny punk wool trousers, suede and leather work boots
NOVEMBER
Plan for day temps between 48 and 61
Expect 3.5 inches of precipitation in November
What to Wear in Tokyo in November: Fall sticks around through November, and rain tapers off. It's a lovely month to visit the city, right before the holiday season begins. Step it up for outerwear and bring a warm jacket.
Recommendations: Abstract striped Proenza Schouler sweater, two-tone jeans, Coach moccasin sneakers
DECEMBER
Plan for day temps between 39 and 53
Expect 1.8 inches of precipitation in December
What to Wear in Tokyo in December: Winter definitely sets in come December, but it can still feel like fall, with temps in the 50s. Still, plan on bringing cold-weather gear, like a parka with a hood, cashmere sweaters, and boots.
Recommendations: Cashmere turtleneck dress, women's long down parka, tall leather lace-up boots
FREQUENTLY ASKED QUESTIONS ABOUT TOKYO

Is Tokyo expensive? How does it compare to other cities?
Tokyo held the number-one spot for the most expensive city according to the Economist's Worldwide Cost of Living Survey until 2014, when it got bumped by Singapore. (Singapore tied with Paris and Hong Kong for first place in 2019.) In fact, Tokyo is no longer Japan's priciest metropolis; Osaka came in fifth, tied with Geneva. That said, it isn't hard to drop $500 for a two-person meal at a top restaurant or for a night at a five-star hotel. The cost of transportation and goods and services is about on par with major U.S. cities like New York and Los Angeles, but when it comes to eats, one of the best things about Tokyo is it has tons of excellent, high-quality food on the cheap.
What is the best time of year to see the cherry blossoms in Tokyo? And where should I go see them?
It can vary slightly from year to year, but generally speaking cherry blossom season is from mid- to late-March through the first week of April. The most popular places for prime viewing in central Tokyo include Ueno Park, Shinjuku Gyoen National Garden, and Chidorigafuchi. For a quieter, more off-the-beaten-path spot, check out Nakameguro, where blossoming trees hang over a canal.
Is Tokyo LGBTQ-Friendly?
Japan isn't the most progressive when it comes to LGBTQ equal rights. Gay marriage remains illegal (the first lawsuits to recognize same-sex unions were filed earlier this year) and the government continues to push for a conservative family model and "traditional" values. But while slow moving, there is change occurring in pockets. Some local municipalities have passed ordinances that, while not legally binding, are a step forward toward equality. In advance of hosting the 2020 Summer Olympics, Tokyo passed a law in October 2018 banning discrimination based on gender identity and sexual orientation. There's also a yearly Rainbow Pride Parade in Shibuya.
What are some basic etiquette tips I should keep in mind when visiting Tokyo?
People give and receive things like business cards and receipts with two hands; it's considered rude to use just one. Bow when greeting or parting as a sign of respect; how deep you go depends on the formality of the exchange. For example, in casual encounters, it's a slight bow and tipping of the head, which you should do if you're in a store, restaurant, or any other situation where you're having an exchange with a stranger. Deeper bows are reserved for business exchanges and honoring someone more senior or of higher rank. Close friends won't bow when greeting or parting, but acquaintances might.
When stepping indoors, including inside a home or public bath, slip your shoes off and turn them around so the toes face the door. There are indoor slippers, and separate slippers that are worn only in the washroom. (Leave your house slippers outside and slip them back on after—don't mistakenly walk away in the bathroom slippers!)
When you visit temples you may have to take off your shoes (bring or wear nice socks!), and remove your hat. Photography is often prohibited inside. At some temples and shrines, there are water basins with ladles outside. These are meant for a purification ritual in which you pour water on your hands, not for drinking or for any other purpose.
It's commonly thought that it's rude not to slurp ramen or udon, but the truth is that it's fine to slurp—or not. However you want to eat it—silently, loudly, somewhere in between—is fine. Just don't plan on splitting bowls of ramen when the restaurant is busy. And no dawdling; when you're done with your bowl, get up and go. Finally, when using chopsticks, never stick them straight up in a bowl of rice, because it's associated with funerals. (Other dining etiquette pointers can be found here.)
How easy is it to get around Tokyo with minimal Japanese?
You won't find fluent English across the board, but many people have some facility with the language. If you need directions, there's a good chance that someone within striking distance should be able to help. As prep for the 2020 Summer Olympics, the majority of street signs in Tokyo are in English. The metro is massive, but not impossible to navigate. That said, finding an address in Tokyo can be maddening, because buildings don't correspond to street numbers.
Related Stories
All products have been hand-picked by our writers and editors. Items purchased through links may earn us a commission.