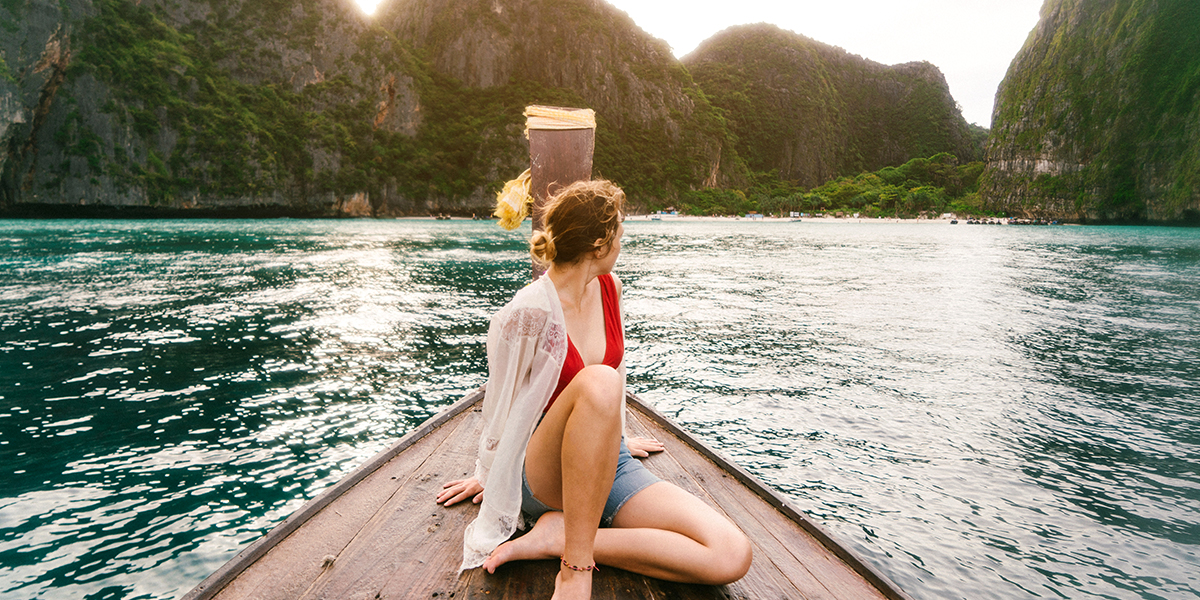 By Destination
What to Pack for Thailand (and What to Buy There)
I made a lot of packing mistakes on a recent trip to Thailand. Like a lot, a lot. I schlepped at least a dozen items 9,000 miles, give or take, only to find them readily available and for cheap all over the country. On the flip side, there were things that would have made a big difference for the better, if only I had thought to bring them along. Here is the packing list I needed before leaving for Thailand, and the one I will follow for my next trip there.
What to Buy There
Umbrella/Poncho: Most hotel rooms come stocked with umbrellas, and you can buy umbrellas or ponchos for next to nothing.
Body Moisturizer: The local and organic coconut oil that is sold everywhere is better for your sun- and sea-dried skin than anything you could lug from home.
Insect Repellent/Mosquito Coils: Local pharmacies and minimarts carry OFF products, as well as Thai products made from lemongrass and citronella oil. Hotels often provide mosquito coils for the balcony or terrace, and some even include packets of repellent lotion in the toiletries lineup. For bites, there are numerous Thai-made natural herbal balms on 7-Eleven and pharmacy shelves, featuring menthol and eucalyptus for relief of itching and discomfort. (These make excellent small gifts for friends back home.)
Face and Hand Wipes: Pick up a pack at any 7-Eleven or minimart. It will come in handy, especially before and after eating street food.
Sunglasses: I brought along my favorite fancy pair, but that was a mistake. Cheapie shades were easy to find, and would have spared me so much where-did-I-put-those worry.
Extra Clothing: In hindsight, I should have cut my seven outfits down to three and bought all other clothing there. Tees, tanks, dresses, drawstring harem pants — they're all available for dirt cheap, by most travelers' standards. Materials and styles are appropriate for the climate and highly packable. Plus, you're supporting the local economy.
Beach Cover-Ups and Extra Swimsuits: Related to the above, I stressed about packing cute beach clothes, only to find elephant-print pom-pom shorts, white fringey dresses, and tie-dye tunics by the boatload and for the equivalent of a few dollars. Also, even if you pack a swimsuit, you'll probably want to buy at least one additional one while your other dries. Tourist shops in Thailand's beach towns and islands are full of bright, bold, and often skimpy swimsuits.
Ear Plugs: The noise of backpacker bars, the bass of nightclubs, and the drone of long-tail boats are just some of the things that can keep you up when you're trying to sleep. One night, I stayed awake for hours, listening to what I could only hope was a monkey traipsing across my tin-roofed bungalow near the jungle.
Related Stories