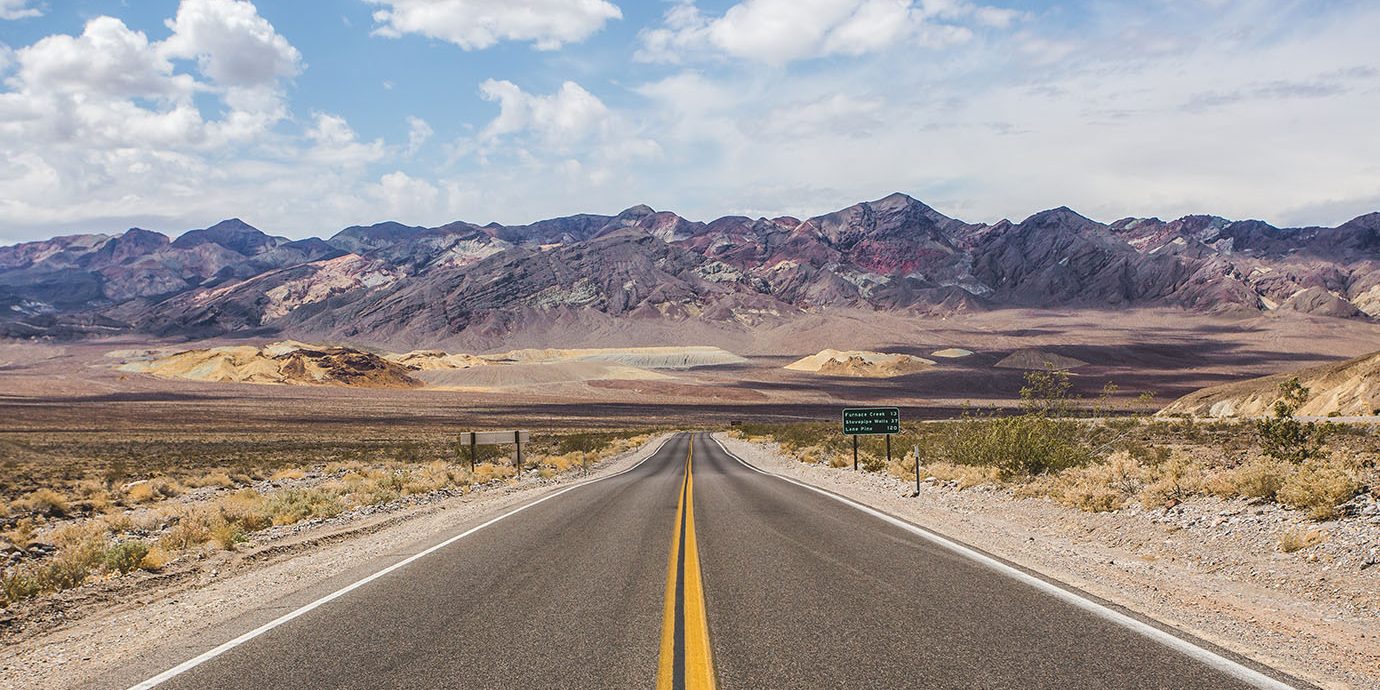 By Trip Type
How to Pack for a Summer Road Trip
It's summertime, and that means millions of Americans are hitting the road for four-wheeled excursions—and I'm no exception. After a recent solo road trip of my own, I've created a list of all the essentials that will keep you entertained, energized, and comfortable in the car. For the ultimate drive to anywhere, make sure you pack your ride with the following must-haves for every summer road trip.
1
Key Holder (and Other Pre-Trip Items)
There are a few practical things to take care of before you get behind the wheel. First, don't forget to pack your driver's license, your proof of registration and car insurance, and your AAA or other auto membership card. Make sure to get an oil change, inspect your tires (checking the air pressure and getting them rotated if due), and take care of any other preventative maintenance on your car. Put together an emergency kit with things like jumper cables, first-aid supplies, and important phone numbers. Lastly, if you're traveling with companions, make a copy of the car key and have one of your fellow road trippers keep it in a safe place; if you're a solo driver, invest in a magnetic key holder like this one that holds a spare key and attaches inconspicuously to the underside of your car.
On Amazon
2
GPS (and Backups)
Prepare to enter into a love-hate relationship with your GPS. On a good day, she'll guide you directly to your destination, and it'll be hard to imagine how you ever took her counsel for granted. On a bad day, she'll tell you to "Turn right on unmarked, unpaved road" and then order you to drive straight into the woods at the end of a dead-end street. (I speak from personal experience.)
The moral of this story is that while a GPS is generally a must-have on a road trip, make sure you also have a backup plan for when it inevitably fails. The map on your phone should be sufficient for backup directions, but this is of course dependent on whether you have good service and whether your phone is charged. If you're out of the country and cannot use your phone because of roaming charges, a good old-fashioned paper map will do the trick. And to avoid the problem of an uncharged phone, pack a charger that plugs into the car's cigarette lighter, so your phone will always be ready when you need it.
On Amazon
3
Sunglasses and Sunscreen
It would be sacrilege to hit the open road in the summertime without throwing on a pair of sunglasses. (And your eyes will thank you.) Every bit as important as those shades—but more often forgotten—is sunscreen. The car's windows might make you feel protected from the outside world, but the sun streaming through can nonetheless give an unprepared driver a whopper of a sunburn. And that arm you've so casually draped out the window in the fresh air? It's probably going to have an unfortunate shadow tan that will look great with your new tank top. Heed this advice, or the best souvenir from your vacation might be one very red limb.
On Amazon
4
Caffeine (in Any Form)
The best road trips are filled with gorgeous roadside scenery and interesting conversation, both of which help keep the driver engaged and alert. But when driving alone, at night, or under the darkened skies of looming rain, sleepiness might strike, and you must be prepared to fight it. Coffee is the obvious choice but alternatives like chocolate, iced tea, and products that contain guarana (like energy drinks) will also do the trick.
On Amazon
5
Refillable Water Bottle
According to the Mayo Clinic, we should all be consuming at least nine cups of water per day to flush toxins out of vital organs, carry nutrients to cells, and replenish the body's natural water supply. And just because you're on vacation doesn't mean all health concerns should get thrown out the sunroof. Staying hydrated on the highway will go just as far as caffeine toward keeping you awake, alert, and energized. Pack a refillable, money-saving water bottle like the Bobble bottle with a built-in filter or Nalgene's bumps-in-the-road-friendly Narrow-Mouth Bottle. Just remember to refill when you park at a roadside rest stop for a stretch or a bathroom break. (And always follow up these stops with a healthy dose of hand sanitizer.)
On Amazon
6
Cooler With Snacks
For me, it's Twizzlers: I can't take a long car ride without the sugary twists. Everyone has their own favorite snack for the car, and that's part of what makes road trips so fun. In fact, as a kid, I was strictly forbidden to eat junk food except during our 10-hour summer road trips from North Carolina to Connecticut. To offset the Doritos, pack healthy snacks in a cooler like this one, which keeps items cold for days; fill it with things like baby carrots, fruit, and string cheese. (To keep your eats cold, I recommend using icepacks, which you can refreeze in the minifridge at your hotel, rather than ice, which will melt.) A cooler is also a smart move if you'd rather not spend a lot while on the road. Plan ahead and stock the cooler with ingredients to make lunch, such as bagels and a container of cream cheese or a loaf of bread and fixings such as hummus, deli meats, veggies, and cheese. You'll be happy later that you didn't overspend on the gas station's high-salt, high-fat options.
On Amazon
7
Picnic Blanket and Items
For the ultimate roadside picnic, pack a tote filled with all the essentials: utensils, paper plates, napkins or paper towels, a blanket like these ones, and maybe even a few folding chairs. With your cooler stocked with plenty of treats and your supplies at the ready, you'll be able to pull over for an impromptu picnic when stomachs start rumbling and roadside vistas are calling. Just be sure to check for ants, ticks, and the like before setting down your blanket.
On Amazon
8
Charger for Entertainment
Every long summer drive needs a great soundtrack. Before heading out on yours, create a playlist of fun summery songs and download it to your phone. In addition, download the most recent episodes of your favorite podcasts or an audio book that you've been dying to read—these are especially wonderful ways for solo drivers to pass the time. Make sure you bring along a car charger for your phone to keep the entertainment going. For the kids, tablets for watching movies and handheld devices for playing video games might be the perfect distractions from sibling bickering and back-seat fidgeting. But with all these high-tech amusements, don't forget to play a few classic car-trip games like "I Spy," the alphabet game, or punch buggy.
On Amazon
9
Camera and Memory Cards
What would a summer drive be without photographic evidence of the beautiful sights encountered along the way? A camera is a must for every vacation, and road trips, with mile after mile of changing scenery, are no different. Every time you turn a corner, there's something new to pull over and capture—from mountaintop panoramas to the World's Largest Pistachio Nut. Don't miss a photogenic moment by making sure your memory card has room to spare and your camera is fully charged and easily accessible in the car (preferably somewhere in the front-seat area, such as the middle console). It's a good practice to recharge your camera's battery every night and bring along a spare memory card (or two) if you know you're a snap-happy traveler.
On Amazon
10
Scarf (and Other Comfy Items)
Do you like the chilly blast of the air-conditioner but your passenger complains of perpetual goose bumps? Make sure you have a blanket tucked away in the car—or at least something that can do double duty as a blanket, such as a sweatshirt or scarf. In addition, especially for long-haul drives, pillows are crucial for back-seat passenger naps and comfortable seating for the driver—who might need a little extra back and bottom support.
On Amazon
Outfits to Pack on Your Summer Trip
For info on these editor-selected items, click to visit the seller's site. Things you buy may earn us a commission.
Related Stories
All products have been hand-picked by our writers and editors. Items purchased through links may earn us a commission.