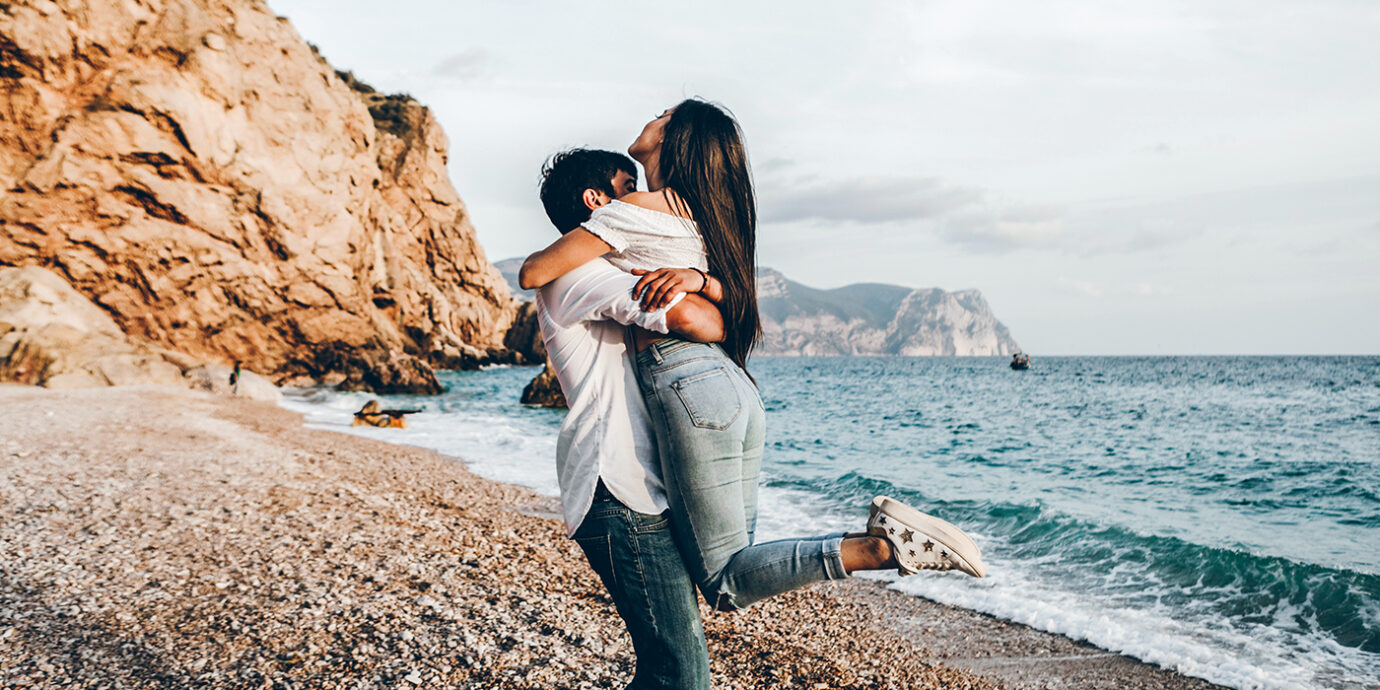 By Trip Type
The Ultimate Honeymoon Packing List
The vows have been swapped, the champagne toasted, the first dance danced, but don't feel sad: The wedding festivities are far from over. You've still got the honeymoon! Whether you're backpacking through Europe or jetting off to a remote island, a honeymoon is the time for your and your S.O. to kick back, soak up that newlywed status, and get some much-needed couple's time. But after spending the past few months (or years!) mapping out every detail of your wedding, you're probably just not feeling even more planning. To help make your honeymoon prep a little easier, we pulled together a packing list for your honeymoon. All you need to do is follow along, fill your suitcase, and go have fun, you crazy kids.
Carry-On Essentials to Pack for Your Honeymoon
Regardless of the destination, no vacation can start without adding a few essentials to your carry-on bag. Before you leave the house for your honeymoon, make sure these staples are in your suitcase.
Passports and passport holders
Wallets with cash, credit/debit cards, driver's licenses/government-issued IDs, and medical insurance card
Visas
Boarding passes
Keys
Luggage tags
Travel adapters
Cell phones/tablets/laptops
Books
Chargers for electronics
Portable battery chargers
Hand cream
Tissues
Clothing Packing List for Her
Brides, good news: Packing for your honeymoon isn't as stressful as, say, finding your wedding dress. All you really need is some strategy—that's where we come in. Ultimately, every packing list will vary by destination and length of trip; however, the list below will help you find something to wear for excursions, romantic dinners, and lazy lounges on the beach.
Dressy sandals or heels
T-shirts
Dressier tops
Light sweater or jacket
Shorts
Jeans/pants
Dresses
Skirts
Sarong or cover-up
Sports bra
Workout top
Clothing Packing List for Him
The key is to pack a few wardrobe staples you can cleverly mix and match for dinners, workouts, and romantic walks alike. Thanks to this handy list, you won't have to worry about winding up with overweight luggage.
Polos
T-shirts
Undershirts
Socks
Flip flops/sandals
Boat shoes/dressier shoes
Jeans/pants
Workout shirt
Workout shorts
Rain jacket
Pajamas
Toiletry Packing List for Him and Her
Though you may be tempted to dump your entire medicine cabinet into your honeymoon suitcase, you have space constrictions to deal with, not to mention those pesky TSA restrictions. But just because you have to cut back on your lotions and potions doesn't mean your grooming and hygiene routines have to take a backseat. Here is everything to bring; note that most toiletries can be shared with your partner—ahem, spouse!
Conditioner
Hairbrush/comb
Soap/body wash
Body lotion
Face wash/face wipes
Toothpaste
Floss
Mouthwash
Razor
Tweezers
Q-Tips/cotton pads
Perfume/cologne
Birth control/condoms
Tampons/pads
Contact lenses/contact solution
First aid kit
Pain relievers
Stain remover
Medications
Accessories Packing List for Him and Her
Accessories make the vacation outfit (and let's be honest, the vacation selfie). Not only does a hat, belt, or pair of earrings act as the perfect finishing touch for any look, but most add-ons are also small enough to be packed inside your carry-on. Similar to clothes, the accessories you'll need will depend; however, the list below will get you started.
Sunglasses/glasses
Belts
Baseball hats
Beach hats
Hair accessories
Silk and/or linen scarf
Bandanas/neckerchiefs
Fanny pack/money belt
Shoulder/crossbody bag
Jewelry
Fitness trackers
Miscellaneous Extras to Bring On Your Honeymoon
Deck of cards/games
Pool floatie
Laundry bag
Memory card
Travel router
Sex toys/lube
Helpful Printouts to Bring On Your Honeymoon
Now that you're all packed, it's finally time to enjoy your honeymoon. Want to let you honeymoon go off without a hitch? Print out these critical documents and stash them somewhere safe.
Contact list with emergency numbers
Confirmations of flights, hotels, and car rentals
Vouchers for day excursions
Road and city maps/directions
Bank/credit card contact info
Copies of passports and IDs
Related Stories
All products have been hand-picked by our writers and editors. Items purchased through links may earn us a commission.