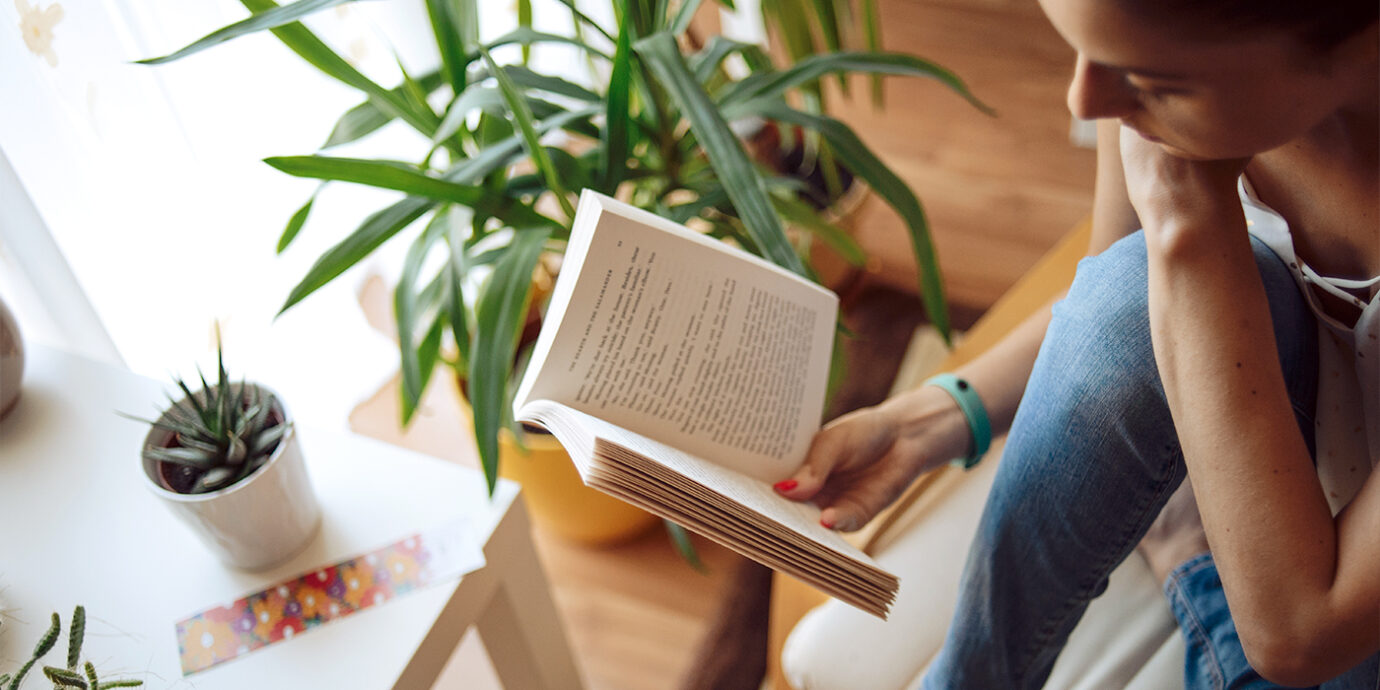 By Trip Type
What Travel Editors Are Doing During Quarantine
As travel editors, we're happiest plotting our next trip, charting out all our side trips, and then mapping out every meal. Give us some frequent-flyer miles to cash in and we're in heaven. Now that we're doing our part to stay home and flatten the curve, we've had to find other ways to occupy our time. Thankfully all our exploring has made us a curious bunch, so we're using this time to test new recipes, learn a language, even try our hand at kombucha. If you're a fellow jet-setter that needs ideas for quarantine activities, steal some of ours below. 
Baking Bread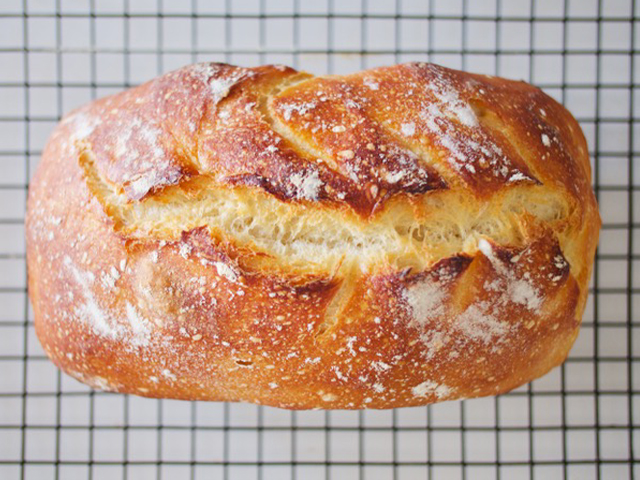 "Instead of photographing hotels all over the world right now, I'm taking pictures of golden, crusty loaves of bread, fresh from the oven in my small Brooklyn apartment. When I'm traveling, frequenting local bakeries is a number one priority. But right now, I have an unprecedented amount of time to perfect my own bread-making skills. During the first week of quarantine, my friend gave me some of her sourdough starter, so I feel connected to friends making bread from the same starter at the same time. Plus it gives me one less reason to go to the supermarket, makes me feel self-sufficient, and the rewards are delicious in the most comforting of ways. If you want to give it a go, I swear by this no-knead recipe from King Arthur Flour" —Laura Hinely, Senior Photo Editor at Oyster
Learning French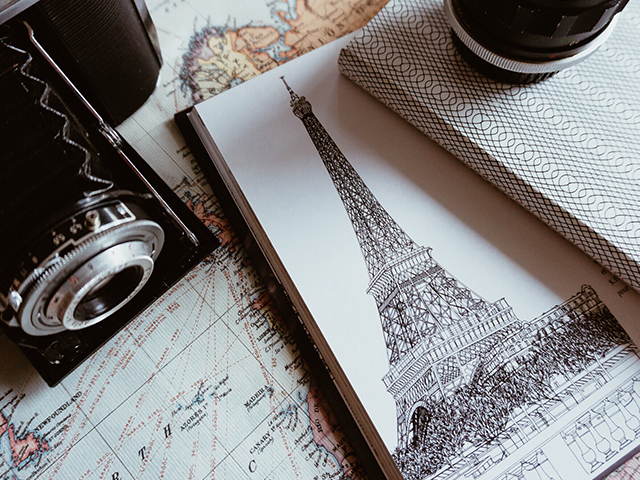 "My happy place is sitting in a Parisian café, nibbling the corners off a croissant and listening to the murmur of French around me. Just hearing the trill of words en français makes my heart rise. Since I'm not going to La Belle France any time soon, I'm trying to bring it to me by stocking up my bathroom with French spa products, buying macarons, and taking French lessons through Babbel. May as well use this time to brush up a foreign language! Now I've used free apps before on my commute—they do a fair job of reminding you of basic vocab. But Babbel's lessons have real depth to them, like I'm back in my high school French class when Monsieur Beeckman was grading my papers and playing "Joe le Taxi" for us. Babbel does cost money, one month starts at $12.95, but I've spent more than that on a bottle of Blanc de Blancs. Plus the folks at Babbel have extended a 50%-off offer to our readers. To stay entertained and engaged during quarantine for around six bucks? Well, as the French say, c'est formidable." —Maria Teresa Hart, Executive Editor at What to Pack
Meditating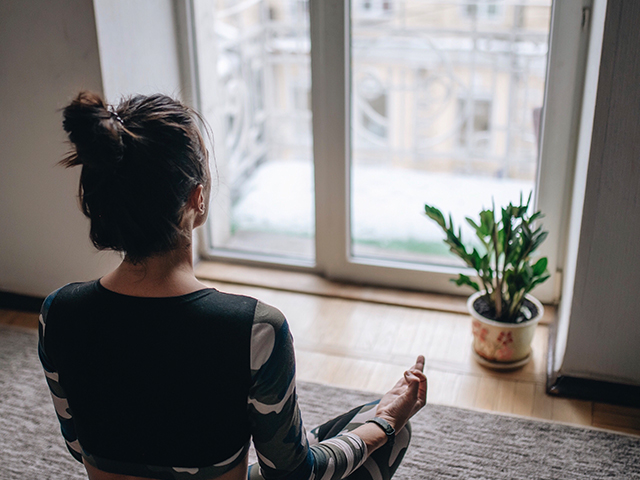 "One thing that I've been prioritizing during this quarantine is my meditation practice. I try to start my day off with a 10- to 15-minute meditation and positive intention-setting (cut to me saying, "Today's going to be a great day!" in the mirror), and then an hour of meditation at night, followed by journaling at least three things I'm grateful for. I've found that even just five or 10 minutes of focusing on my breath or scanning my body for sensations when fear comes up can have such a calming effect. And gratitude is truly the antidote to all negative emotions. While a 10-day silent meditation retreat was really what solidified my meditation practice, plenty of phone apps and beginner programs can be done from the comfort of your home. Apps like Headspace and Calm are popular for their huge variety of options, and I'm a big fan of Oprah and Deepak Chopra's 21-day guided meditation programs for beginners and long-time meditators alike." —Lara Grant, Editor at Oyster
Playing Games With the Family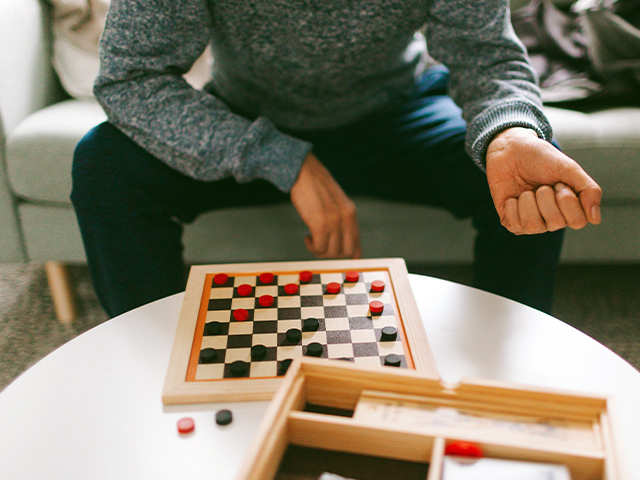 "We've really leaned into multiplayer video games like Mario Kart and Super Smash Bros. on the Nintendo Switch, because we can all play together as a family. We are also playing a lot of board games, a favorite being Lost Cities by Reiner Knizia. It's a family favorite and the exotic imagery gives it a little bit of a travel feel. And to really scratch that travel bug itch, we've been using our Oculus Quest VR headset to travel the world—so far we've explored Machu Picchu, kayaked with penguins in Antarctica, and taken some truly dizzying roller coaster rides, all from the comfort of our living room." —Josh Roberts, Senior Executive Editor at Family Vacation Critic
Exercising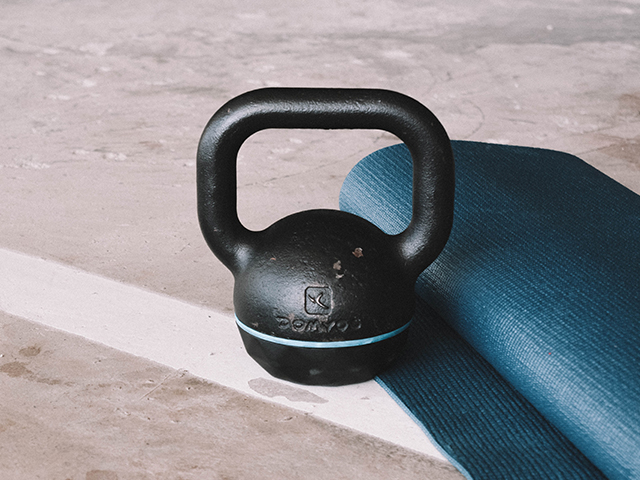 "I promise, I do my fair share of sitting on the couch, binging Netflix and Hulu and eating a ton of snacks, but one of the main things I've been doing during quarantine is working out. For me, getting out my excess energy means I'm less anxious, less irritable, and generally a better person to be around. Luckily, I was already working with a trainer on an online program. But even if I didn't have her support, there are tons of free fitness streaming options and tons of fitness coaches posting home workouts on Instagram daily (two of my favorites are my trainer @emmabonoli and fitness influencer @aliceliveing). It's incredible how many exercises you can do with your own bodyweight and limited gear. (Pro tip: If you're currently looking for fitness gear and Amazon is out of stock, try Walmart or Dick's Sporting Goods.)" —Liz Allocca, Senior Photo Editor at What to Pack
Reading a Mystery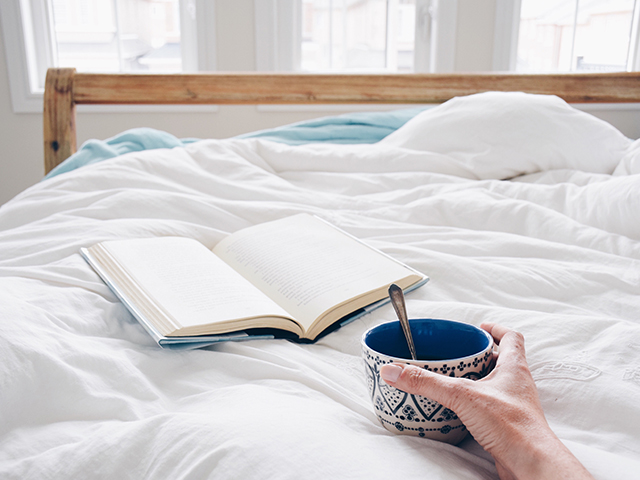 "I never leave home for a trip without a good book or three, but now that I can't leave home, I'm still relying on reading to help me fill the hours. (Fortunately, I had just checked out half a dozen books right before my local library shut down.) The best one so far has been In the Woods by Tana French, the first mystery in a series about murder detectives in Dublin. I rarely read mystery novels, but this one is so beautifully written and tightly plotted that it sucked me in right away. It starts with three children playing in the woods, only one of whom comes out alive—and he has no memories of what happened. That child grows up to be a murder detective who finds himself drawn back to his childhood town to solve a new mystery … and, perhaps, his own." —Sarah Schlichter Deputy Executive Editor at SmarterTravel.com
Making Kombucha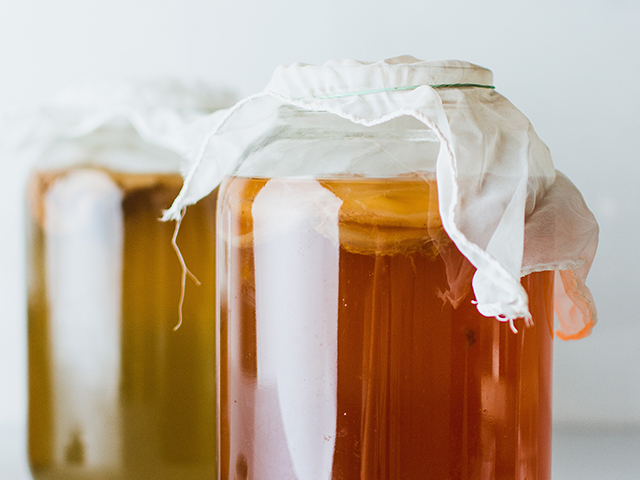 "One of my favorite quarantine hobbies? Kombucha brewing! I've been hooked on the stuff ever since I first tried it at the San Diego Farmers' Market years ago, and for the past several weeks, I've been missing my regular Trader Joe's runs for a deliciously cold bottle. I found a Scoby on Amazon (you can also make your own), called my collection of Mason jars into duty, and converted my kitchen into a mini fermented-tea factory. It's fun to play with flavors (ginger and turmeric are my favorites) and the bubbly finished product makes the perfect afternoon-pick-me-up." —Anne Olivia Bauso, Editor at What to Pack
Related Stories
All products have been hand-picked by our writers and editors. Items purchased through links may earn us a commission.