Packing Tips
How to Pack Like a French Woman
Picture a French woman. You're probably thinking of someone with chic, effortless style, a Catherine Deneuve or Audrey Tautou type with a curated capsule wardrobe. Investing in a selection of high quality, multitasking pieces is simply a French way of life, and it's their approach to packing, too. Easy dresses that go from sightseeing to cocktails, espadrille wedges, and a go-to white linen shirt are all staples in a French woman's suitcase, and she knows how to accessorize them accordingly so they still look fresh after a week on the road. Thankfully, you don't need a Parisian address or an E.U. passport to adopt this approach to la vie belle. Below we list tried and true ways to pack like the French.
Applying the French Approach to Packing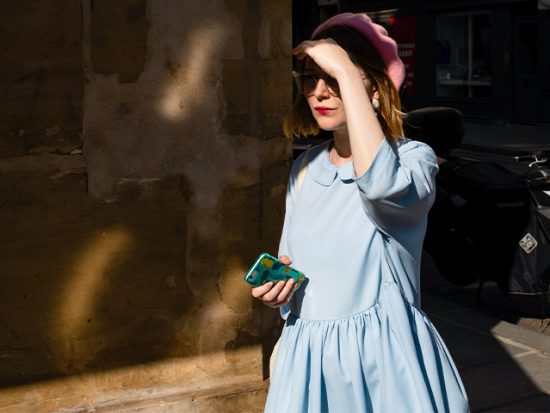 Part of the eternal allure of French women is that they always seem to look put-together, even if they're dashing around the city running errands. Packing is just an extension of their capsule-wardrobe approach—you're just shrinking that wardrobe down even more to the size of a carry-on. Look for pieces that do double- or triple-duty between outfits, like a shirt that can go with jeans for sightseeing and a miniskirt at night. Another tip to pack like a French woman? If you have to round out your vacation wardrobe with a few things, don't just hit up a fast-fashion store for a throwaway fix: Spend a little more for quality pieces you can wear when you're back, too.
Classic French Style Clothing: Three Building Blocks
Do as the French do: Build a capsule wardrobe out of solid building blocks that can be a base for the rest of your outfits. Three key staples? A breezy dress—Reformation always has a good selection—that works from morning sightseeing to evening cocktails; a pair of slim-cut washed-black jeans that can go from dinner to a music festival; and, of course, a perfectly slouchy white blouse. Vince's drapey silk one is a great vacation-y twist on the original essential—carry it in your bag for a lightweight layer on breezy evenings (though you can definitely still wear it to the office when your OOO message runs its course).
Class French Footwear: Three Shoes to Cover All Occasions
French women's elegance has a practical side, which definitely extends to footwear. Rubber flip-flops aren't chic, but then again, neither are blisters. Our suggestion: Pack three pairs of shoes that will get you through almost any touristy getaway. First, these black slingbacks from Everlane can go from jeans during the day to a dress for dinner. (Their low profile also means they can slide into the edge of a suitcase.) Second, white sneakers are a known French-girl staple—and this espadrille Superga pair is made for flirty summer vacations. Third, we have to hand it to Everlane again: They've come up with the perfectly pared-back go-anywhere sandal that's built for sightseeing and made from soft Italian leather.
How French Women Dress for the Summer and the Beach
Don't overthink it. Part of French women's effortless style is that it's, well, effortless. Rather than fight against the humidity of a hot summer day, roll with it, and remember that imperfections like frizzy hair should just be embraced as sexy. A classic black one-piece gets a little lift—and a little more sex appeal—in a tie-front, strapless style. As for sunglasses—another throw-'em-on-and-go staple, avoid this summer's exaggerated trends for a classic shape with an update, like the Ray-Ban Wayfarer Ease, which feature mirrored lenses. Finish it all off with a hat—there's no bad way to do a holiday chapeau, but a straw fedora is a summer staple with French women for a reason: It goes with everything.
Packing as a "Woman of a Certain Age": How French Women Over 50 Dress
In France, women in their 50s and up still dress with a certain refined style—after all, they've had a few decades to nail the perfect capsule wardrobe. Pack a Breton-stripe shirt in a relaxed fit for everyday wear—it has a way of polishing everything up an nth that makes it such a staple in France. If you feel a little jauntier than your usual navy-and-white, kick it up a notch with an unexpected colorway, like this navy and red one from Saint James, a brand so French, its products are included in gift bags from the country's government. A simple sheath dress adds understated polish to any wardrobe. Another Gallic must? An incredible versatile Longchamp tote, which holds everything you need for a day of exploring a new place but still polishes up for a romantic dinner.
French Skincare: Three Items a French Woman Will Always Pack
French skincare companies offer some of the best products in the industry—and when it comes to travel, there are a few go-tos. First, there's La Roche-Posay's incredible light sunscreen serum, which keeps UVs away with SPF 50 plus a dose of Vitamins C and E. Second, it's a well-known fact that travel can wreak serious havoc with your skin, and a big part of preventing the worst of it is keeping skin moisturized. French women—as well as makeup artists and celebrities—swear by Avene's thermal water spray. A quick pass after a flight or being in the sun refreshes and hydrates skin (and wakes you up a bit). And non, Kiehl's isn't a French company, but their Ultra Facial Cream, which comes in a handy travel size, is a staple for many jetsetters. The formula is super-moisturizing and lightweight enough to layer with sunscreen for day or serums at night—and the mini lasts way longer than you'd expect.
The French Approach to Makeup (Less Is More)
French women tend to go a little lighter on makeup than Americans. And on vacation, that less-is-more approach can translate into "barely there." A pass of mascara and a smudge of lip stain goes a long way on vacay—after all, the goal of getting away is to relax, and contouring on bronzer is the opposite of relaxed. We love Too Faced's Better Than Sex waterproof mascara for hot, humid days for incredible volume that doesn't stray into fake-lash, night-out territory—plus, it comes in a mini. Benefit's Benetint gives lips a subtle wash of color (and cheeks, if you're feeling fancy) without smudging or bleeding. Let the hair go unwashed an extra day, too—French women swear by a spritz of Klorane's cult favorite, award-winning oat milk dry shampoo, which comes in a handy travel size, doesn't leave residue, and also acts as a texturizer for freshly washed hair.
Packing Accessories: How the French Woman Approaches It
If you've caught a theme by now, it's that minimalism keeps things easy and chic for French women, especially French women on vacation. The best approach is for clothing to multitask, and that extends to accessories, too. Case in point: Scarves are just as convenient as they are elegant. Use them to tie up hair when the dry shampoo runs out, tie one loosely over your pony, or add it to your handbag straps for a burst of color. Tory Burch's colorblock scarf is practically begging to be paired with a black-and-white Breton-stripe shirt—and so long as you properly take care of it, you'll have it for years. As for the rest, a simple but chic pair of gold hoops and a versatile Longchamp crossbody are suited for all occasions and they look just as good in your vacation selfies as they do back home.
BYO Culture and Entertainment
Part of the French je ne sais quoi is that it's always a little bit cerebral—French women prize intellect as much as style, and they'll pursue both in equal measure. A long flight, then, is the perfect opportunity to catch up on your culture, whether you download the gripping "Broadchurch"–esque francophone TV show "Witnesses" to binge via Netflix or decide to pick up a book instead. Our pick for a vacation read? My Life in France. It's a classic memoir of mid-20th century French life as lived by none other than Julia Child. If you loved 2009's "Julie & Julia" with Meryl Streep and Amy Adams, you'll love the book it was based on.
Related Stories
All products have been hand-picked by our writers and editors. Items purchased through links may earn us a commission.