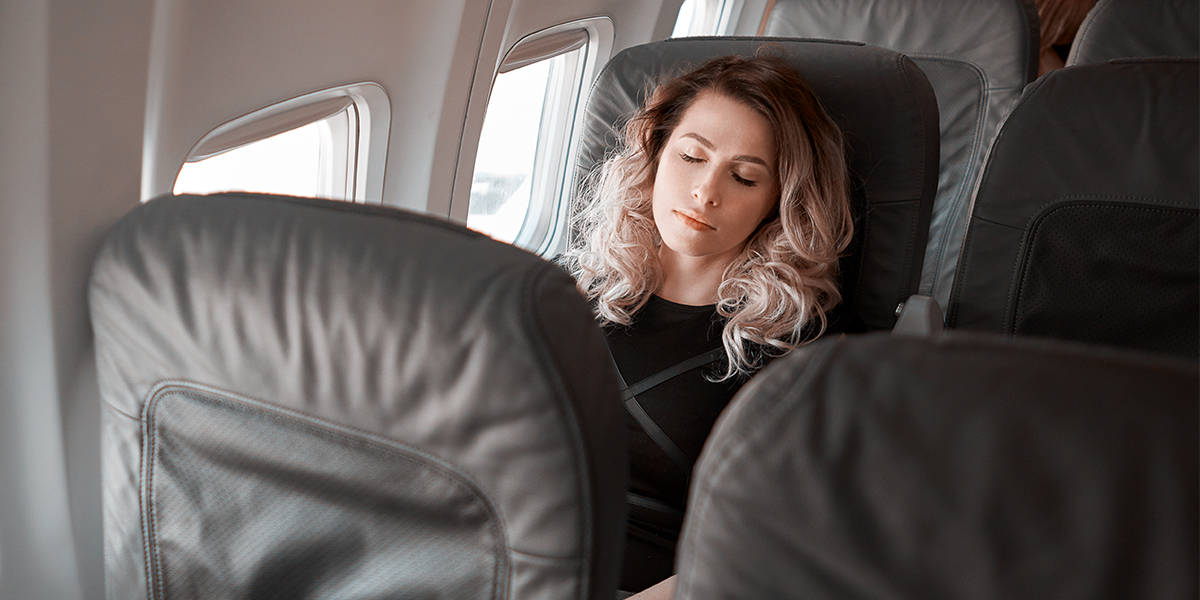 Shop
The Best Earplugs to Take on Your Next Trip
Travel comes with a lot of FOMO (fear of missing out). You want to experience all the must-see sights and top-rated food, but one thing you definitely don't want to miss out on is sleep. Travel means encountering a fair amount of unwanted noises. To mitigate everything from roaring jet engines on long-haul flights to street-facing hotel rooms where the party goes on long after you want to tuck in for the night, the savviest travelers pack a pair or two of earplugs. Here are our 10 favorite earplugs, designed to help you sleep as well as if you were in your own bed. Never miss out on travel sleep again.
Most Versatile Earplugs for Everyday Use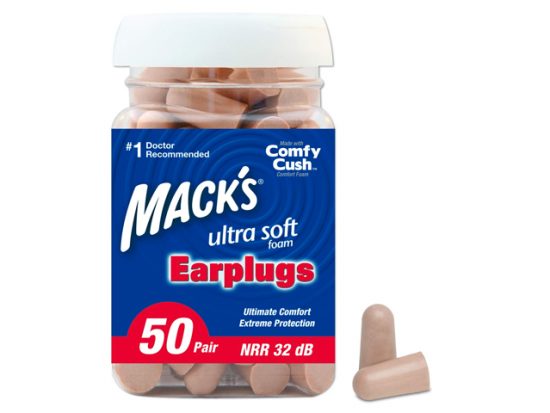 If you're a light sleeper and have ever had a nocturnal roommate, slept with a snoring partner, stayed in a hostel, tried to sleep on a plane, lived in a city, had a home near a farm, or lived in anything other than a sound-proof bubble, you're probably familiar with Mack's Ultra Soft Foam Earplugs. These budget-friendly tubs (less than 10 bucks for 50 pair) of foam earplugs are a drugstore mainstay and an Amazon best seller. The disposable, cylindrical plugs made of soft and expandable foam have an *NRR of 32, helping to cut down on sleep-preventing sounds home and away.
*The higher the noise reduction rating (NRR) the more sound the earplugs block.
Best Earplugs for Small Ears
Designed for those with small ear canals, the disposable foam plugs from Sleep Pretty in Pink are indeed small—but with a whopping NRR of 32 decibels, they'll pack a lot of noise prevention punch. They're also pink, but don't assume a gender preference based on color. They are perfectly suited for women, children, and men with smaller ears. Reviewers rave about comfort level compared to standard-sized foam earplugs, especially for sleeping.
Most Affordable Custom-Fit Earplugs

These earplugs are designed for people who don't like wearing earplugs because they don't fit right and cause discomfort. For a custom and comfortable fit, dip the Decibullz in boiling water and mold them to the shape of your ear. Voila, you've got custom fitted, reusable earplugs for a fraction of the price of high-end, fitted varieties. Rated an NRR of 31 decibels, they'll block out loud engine rumbles on planes and typical noises in hotels—unless you're headed to a raging party hotspot, but in that case, we assume your main goal isn't sleep.
Top Choice for Reusable Earplugs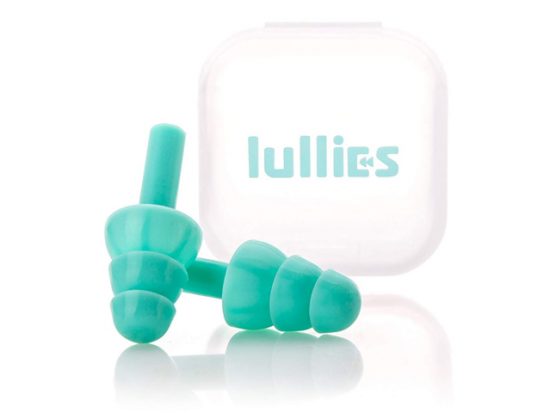 If you prefer the comfort level of reusable earplugs or want to cut back on plastic waste, Lullies earplugs check all the boxes. The silicone plugs are shaped like a graduated cone rather than the bullet-shaped foam varieties, and will fit ear canals large and small. They are easily washable and stiffeners keep the screw-like shape in place for a lifetime. The earplugs come in a small carrying case that you can add to your toiletry kit. With an NRR of 29 decibels, they'll lessen common noises like street traffic or noisy neighbors in thin-walled hotels.
Favorite Wax Earplugs

Grandma's go-to to block out a snoring husband remains a cult favorite on the internet. These old-school, wax earplugs have been manufactured in Germany for more than 100 years and provide a high degree of noise reduction. The cotton-covered wax becomes pliable when rolled around in your fingers, and you can shape them to perfectly fit your ear. They are reusable, but not washable, meaning they can be worn several times before discarding. They also come 12 to a tin, which make them easy to pack, carry, and share with hostel bunkmates.
Best Earplugs with Cords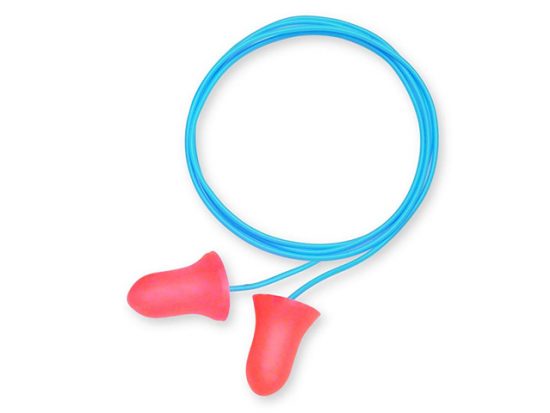 Prone to misplacing things? Howard Leight tapered, foam earplugs were originally designed for employees in high-decibel work environments. The earplugs will comfortably fit adult ears of most sizes, thanks to the bell shape designed to fit the contours of the inner ear and to ensure maximum noise reduction. And if they do fall out or slip to the bottom of your bag, you can easily find them thanks to the neon blue cord. They are NRR rated at 33 decibels for a solid sound buffer, are disposable, and come in multi-pack pouches. If they're trusted enough for use by construction workers, they should drown out anything coach class throws at you.
Best Earplugs for Kids

Traveling with the kiddos can be an extremely rewarding experience, but for maximum fun (and minimum tantrums) they need as much sleep as possible. A change in routine and time zones can throw off even the best sleepers. Mack's Pillow Soft Earplugs for Kids do double duty, helping reduce moderate noise and keeping ear canals dry while swimming. With an NRR rating of 22 decibels, your kids won't be bothered by excess noise, but they'll still be able to hear you. The moldable, silicone ear plugs are also waterproof and safe to use while swimming or participating in other water sports.
Most Comfortable Earplugs for Side Sleepers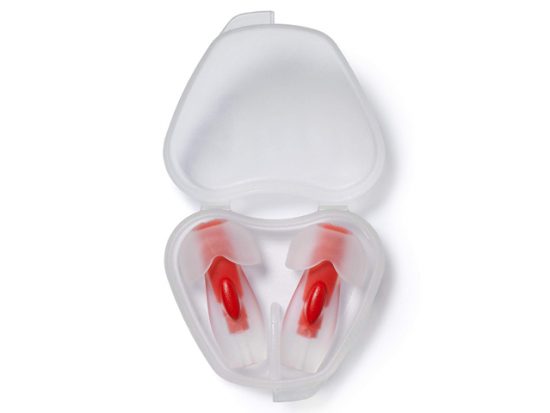 The Swedish-designed Happy Ears earplugs were designed for concert goers to reduce noise level while still allowing sound to penetrate. But thanks to their sleek design and fit, they've been embraced by side sleepers. Happy Ears don't protrude outside the ear or brush up against the pillow at night. The reusable plastic plugs carry an NRR rating of 25, which will block out light to moderate noise. While they won't drown out the loudest sounds, they'll likely be a more comfortable option for side sleepers, and an option you'll actually use.
Most Splurge Worthy Earplugs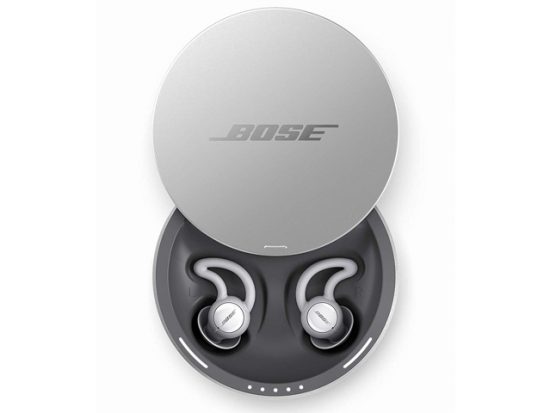 These aren't your typical ear plugs. If you regularly use a white noise machines or other sound devices to help you drift off to sleep, consider the Bose Noise Masking Sleepbuds for home and travel. While you can't stream your own music through the tiny buds, they play pre-loaded sounds (like crackling campfires and swooshing streams) designed to filter out noise while providing a soothing background to help counter jet lag. The price tag is on par with high-end electronics, as they are intended for daily, long-term use. Just make sure you keep them in their case when not in use—the tiny buds can be easy to misplace.
Best Earplugs for Flights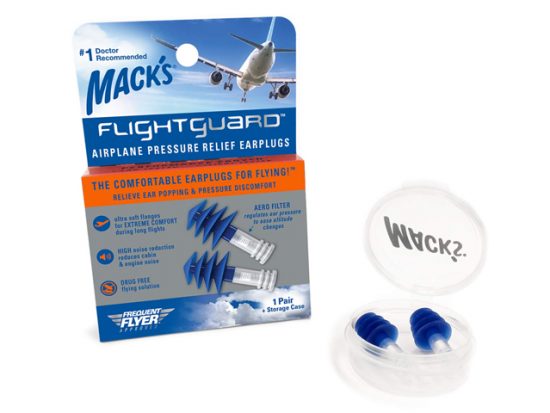 Unless you've got a sweet upgrade to first-class, air travel can be irksome. If you also suffer from ear problems that produce painful ear pops during takeout and landing, the experience can be downright agonizing. Mack's Flightguard earplugs are ideal if you want a quiet jet ride and suffer from ear pressure distress during altitude changes. The reusable, silicone plugs are designed to first and foremost regulate ear pressure to ease pain. But they also come with an NRR rating of 26 decibels, helping to mitigate noise on planes and during those overly loud announcements at the airport boarding gate.
Related Stories
All products have been hand-picked by our writers and editors. Items purchased through links may earn us a commission.