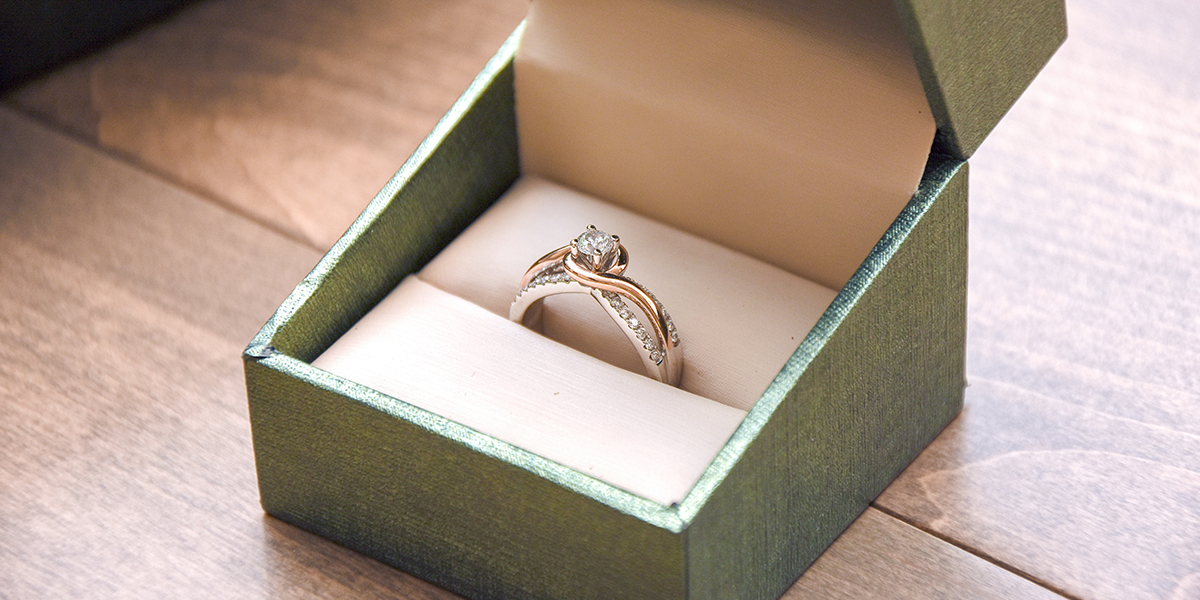 Shop
The Best Fake Engagement Rings for Safety and Peace of Mind While Traveling
Passport? Check. International adapter? Got it. A fake engagement ring to flash around a foreign country? Um, what? Yes, many smart travelers choose to leave their beautiful bling at home and wear a cheaper, less sentimental alternative as they jet around the world. And single ladies sometimes also throw one on so they can travel a bit more safely. If you want to keep the real deal safe or give yourself some much-needed peace of mind—it'll be time and money well spent. Below are five cool (and cheap!) Amazon finds for your next big trip.
Why Wear a Fake Engagement Ring?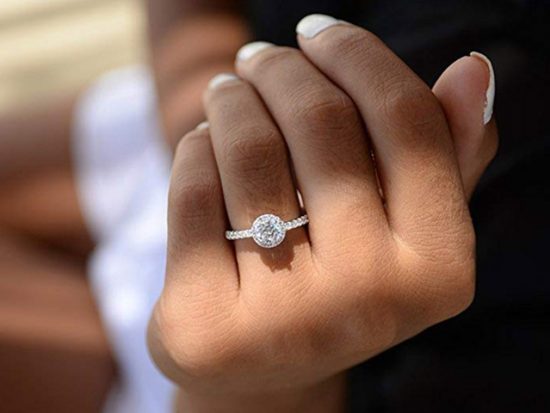 We're glad you asked. While an engagement or wedding ring is a symbol of the love you and your partner share for each other, the mere thought of losing an expensive diamond at a hotel, on the beach, or in airport's security line can be heart-wrenching. (Hey, we remember what happened when Kim Kardashian lost her diamond earring in the middle of the ocean in Bora Bora—and that was just a single diamond stud.) Sure, many couples choose to insure their pricey jewelry; however, the hassle of filing a claim and getting a treasured keepsake replaced is nothing to take lightly.
Married women aren't the only ones indulging in the fake engagement ring trend. Whether traveling on their own or in a group, women are often subjected to cat calls, unwanted advances, and even assault. While wearing a faux engagement ring isn't a guaranteed solution, it can help female travelers feel safer in their surroundings.
Besides giving you some extra security and peace of mind, there's the added bonus of trying a style that's totally different from the ring you actually own. After all, who wouldn't want to experiment with a different design or a colored stone?
5 Fake Engagement Rings That Look Like Real Diamonds
1
Lemon Grass 1.22 Ct Halo Set Solitaire Cubic Zirconia Promise Engagement Ring
Attention all style mavens: This option from Lemon Grass is calling your name. The round, halo engagement ring is having a bit of a moment on social media, so choosing this style keeps your travel look on trend. Hypoallergenic and suitable for sensitive skin, this ring features a band of pave zirconia stones that adds a little something special. Best of all? It can be yours for under $30.
Shop Now
2
Palm Beach Jewelry 18K Yellow Gold-Plated Round Cubic Zirconia Solitaire Engagement Ring
You can never go wrong with the classics. If you're looking for a pared-down style, or something similar to the rock you already have, try this round style from Palm Beach Jewelry on for size. Timeless and tasteful, the single, 1.88-carat zirconia stone beautifully contrasts the slim, 18K gold-plated band. (Yes, yellow gold has made a comeback.) Whether you're backpacking through Europe or running errands at home, this ring is versatile enough to be worn on its own or paired with other dainty styles.
Shop Now
3
Sterling Silver Canary Yellow Cushion Cut Cubic Zirconia Ring
If you're buying a new ring, why not switch things up and test-drive a fun colored stone? This canary "diamond" ring feels so sunny and tropical, it's the perfect sparkle to flash around when you're getting poolside drinks. The center stone is set off by step-cut trapezoid CZ on each side, which add to its bling factor. Not only will it level up your engagement ring style while you're on vacation, but it can also double as a cocktail ring for formal events.
Shop Now
4
SR Sterling Silver Oval 0.9ct Created Sapphire Solitaire Style Engagement Ring
From the Hope Diamond to Princess Diana's iconic engagement ring, sapphire is one stone with plenty of staying power. Clocking in at just under one carat, this blue beauty isn't the largest rock on the list, but it teeters nicely between subtle and statement. The small zirconia stones on the side are the perfect finishing touch, making it look more like a family heirloom than something you'd buy on Amazon.
Shop Now
5
Diamonbliss Platinum Sterling Silver Cubic Zirconia Emerald Cut Ring
One of the best things about buying a fake engagement ring for travel is that you can have a (seemingly) impressive ring without the sticker shock. If you're looking for a rock that will pack a punch, go big with Diamonbliss' standout CZ ring. While the secondary zirconia stones are approximately 0.66 carats each, the center, emerald-cut rock is a jaw-dropping 3.60 carats. Mic drop. This ring will receive a lot of attention and not everyone will know this is a knockoff—including potential theves and pickpockets. Our advice? Err on the side of caution by wearing this rock within your hotel and resort and in countries with a low crime rate.
Shop Now
More Inexpensive Jewelry Options From Amazon
For info on these editor-selected items, click to visit the seller's site. Things you buy may earn us a commission.
Related Stories
All products have been hand-picked by our writers and editors. Items purchased through links may earn us a commission.