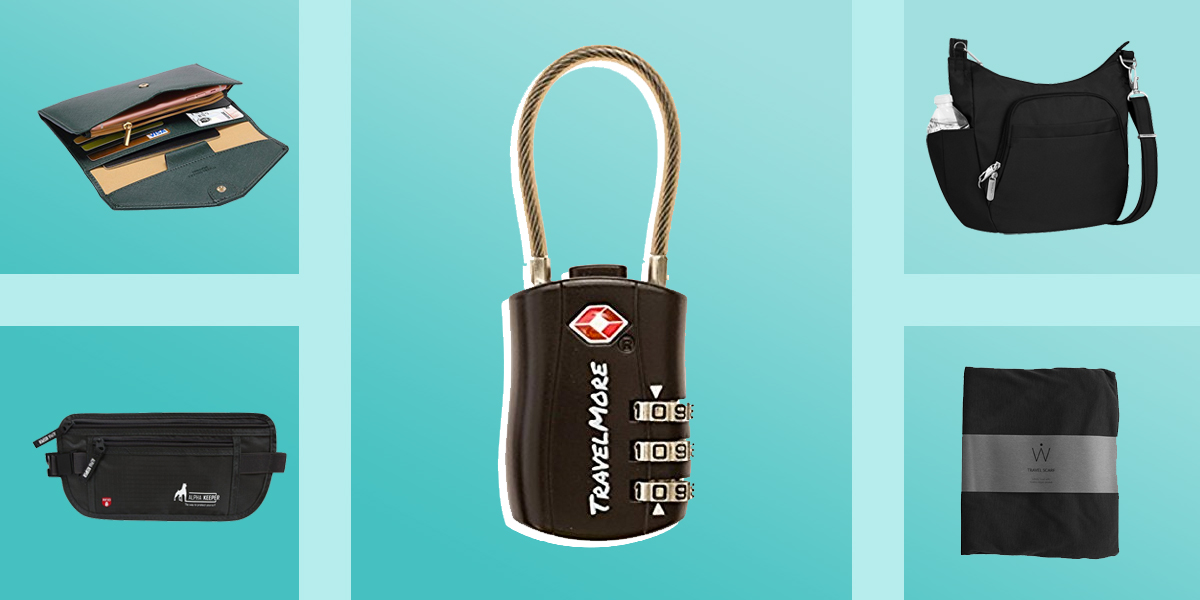 Shop
8 Items That Help You Avoid Theft While Traveling
A stolen wallet. A swiped passport. This is the stuff of travel nightmares. Thankfully, there are items that can protect you from the shady individuals that pickpocket credit cards or snatch cameras. From a tried-and-true money belt to RFID-blocking wallets, we've rounded up eight nifty items that can protect you against theft on your next trip. And, hey, if you feel like a spy with secret pockets and hiding spots, that's just bonus.
1
Money Belt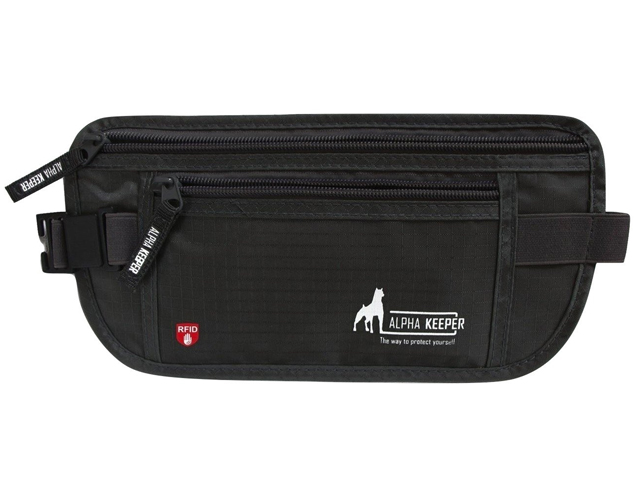 Sure, money belts might be lacking a coolness factor. But there's no denying they're a great way to secure cash, cards, passports, and any other valuables. (Wear it under your clothes for added safety and zero fashion.) This slim, water-resistant version comfortably tucks around your waist, while the mesh backing keeps you cool and sweat-free while you're wandering for miles in tropical climates or treading cobblestone during a European summer. Plus, it's got built in RFID to stop any electronic pickpocket, and it'll even fit a phone. If that still makes you feel like a Rick Steves-wannabe, consider the fanny pack, a stylish option that's having a retro renaissance.
$18.59 at Amazon
2
Neck Wallet
The neck wallet (or in slightly less dorky terms, the passport holder) provides all the protection of a money belt, but it moves the action from down low to up high. It keeps the same items safe, and slings around your neck. Tuck it away underneath a shirt or sweater to be less conspicuous, though it can be a better option for fellas, as it doesn't always lay flat on women. (See a better option for ladies below.) This one comes with RFID blocking as well, a must these days to keep your credit cards, ID cards, metro passes, or any other plastic safe.
$16.25 at Amazon
3
Bra Stash
A neck safe for the ladies, this bra stash discreetly stores cash and other small valuables in your undergarments. Just tuck your items in the pocket and hook it on to your bra strap or on the hip of your underwear. If you're planning a night on the town and want to go purse-less, it's a handy option (though you might need to keep a few bills handy in another spot). And some folks use it at the beach, when they don't want to leave stuff unattended lying on the sand—though be warned, it's not waterproof! One other thing to note: It's not big enough to fit a passport (print out a copy if you want to have that on you), but it's perfect for cash, cards, and even keys.
$16.20 at Amazon
4
Door-Stop Alarm
This small piece of plastic can make the difference between a solid night's sleep and anxious hours waking at every little noise (which is a surefire way to ruin your sightseeing plans the following morning!). Whether you're a solo traveler looking for added security or someone that gets hit with a pang of unease when you're settling into a new place, this handy gadget can help take the stress out of hotel stays. This particular number prevents any unwanted guests from entering your room both by physically barring them and by sounding a loud alarm if intruders do try to get in. To use, the battery-operated device just needs to be turned on and placed at the base of a closed door.
$10.76 at Amazon
5
RFID-Blocking Wallet
Pickpocketing has moved into the new millennium, with skimmers and RFID-readers that can grab your credit card numbers from several feet away. So it's a good idea to consider RFID-blocking wallets both at home and abroad. These types of wallets guard against RFID-readers, which is a device that can steal personal information from the chips found in some credit cards, passports, driver's licenses, and even public transit cards. With sleek and stylish design, this eco-friendly vegan leather version comes in a ton of pretty hues. (We're partial to "paradise blue.") It's big enough to fit your passport and boarding pass, plus it even has a key holder making this deceivingly simple little billfold an organization-lover's dream.
$14.99 at Amazon
6
Travel Scarf With Secret Pocket
This scarf feels like a secret agent's accessory: From the outside, it's a normal plush scarf, but inside concealed zippered pockets can fit a phone, passport, and other small items like cash, credit cards, and keys. The soft, infinity loops come in several jewel tones and neutrals, making it a stylish alternative to a money belt. Plus, it can be far handier—no need to dive underneath your layers to get to your cash. And when you're not reaching for your items, no one will be the wiser that your chic accessory doubles as a hideaway.
$29.95 at Amazon
7
Anti-Theft Bag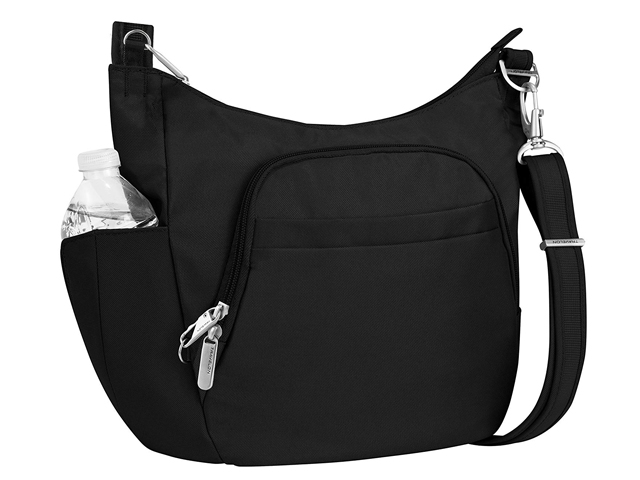 Don't be fooled. This simple, classic bag has a host of tricks up its sleeve. First off, it's made of slash-resistant material that makes it impossible for thieves to tear through it. The main compartment locks, so a sneaky hand can't slip into your belongings. Plus it's got an RFID blocking pocket. It's big enough to store your sightseeing essentials—phone, iPad, water bottle—without being bulky. And it comes in multiple colors and patterns, from goes-with-everything black to gray leopard.
$41.04 at Amazon
8
Luggage Lock
Sure, these small, durable locks can keep your luggage safe—but they're also a great idea for any other bag you might want to secure, like a purse, duffel, or backpack. This gadget is also TSA approved, meaning it can safely pass through a bag inspection if you're checking items. The flexible cable fits through zipper holes so you can lock them shut, and you can choose your own three-number combination to set it. (Just please pick something other than 1-2-3.)
From $6.99 at Amazon
Related Stories
All products have been hand-picked by our writers and editors. Items purchased through links may earn us a commission.