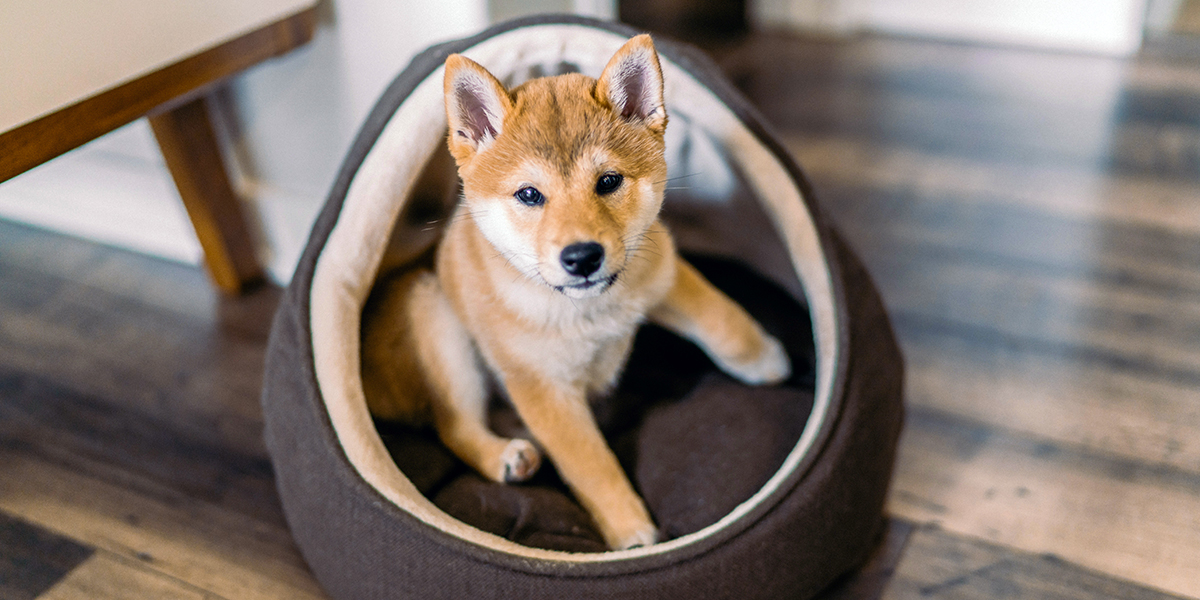 Shop
The Best Pet Carriers for Your Furry Friends
It's just not a complete family vacation without your beloved pet—after all, they're probably the most popular member of your clan. Deciding to bring your dog or cat on vacation is the easy part, but finding the best pet carrier for their safety can be complicated. Luckily, pet carriers have come a long way since the days of hard-sided, one-size-fits-all plastic cases with an air hole or two. Nowadays you and your pet can choose from a range of comfortable and safe pet carrier options, from backpacks with transparent bubbles to ergonomic totes with roomy pockets for snacks and toys. Whether you're traveling by car or by air, we've got you covered with the best pet carriers to ensure your trip with your cuddly companion is stress-free. Woof!
What Should I Look for in a Pet Carrier?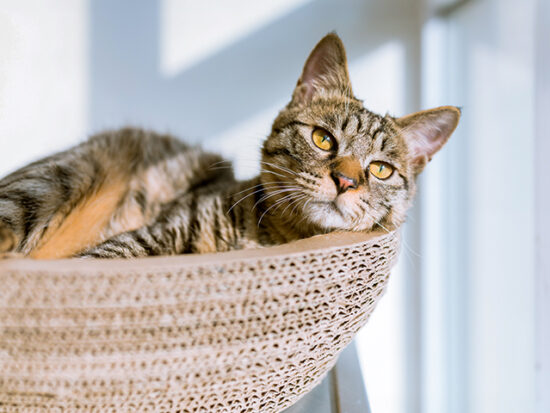 Don't buy just any pet carrier—you'll need to do a little research first. A pet carrier worth perusing will clearly indicate its maximum weight capacity. You'll also want to consider your pet's length in addition to their weight. While some dogs or cats might feel just fine all curled up, others demand room to stretch. You know your pet best, of course, so keep their personality and preferences in mind, along with how long they'll need to be in the carrier. Longer trips require more space for their comfort. Most carriers work equally well for a small dog as for a cat. If you have a puppy or kitten, look for pet carriers that are easy to clean up after any accidents. Style and price are other practical considerations. Unfortunately, different airlines have different requirements for animal carriers, so you'll want to triple-check size measurements before flying.
Best Overall Pet Carrier
Dimensions: 12″ x 8″ x 17.5″
Weight: 3 pounds
Ventilation: front mesh entrance, side mesh windows
It rolls, it straps to your back, it nestles against the car seat and hooks over the back…this pet carrier does just about everything except walk your dog and scoop the cat's litter box. In addition to its versatility, the Pet Gear I-GO2 Sport gets major points for being durable. It's made from water-resistant material (i.e., it's easy to clean after accidents) that expands on either side. The front is a large mesh entrance that rolls down for easy access, and the sides have smaller mesh windows and pockets for carrying treats and toys. This pet carrier handles animals up to 20 pounds, and should take you and your pet anywhere you need to go.
Best Carrier for Small Pets

One for Pets The Cozy Pet Carrier

Dimensions: 16.5″ x 12.5″ x 11.5″
Weight: 4.41 pounds
Ventilation: mesh top, side flap that rolls up
If you've ever tried to carry a pet in a carrier, then you know the bag can sometimes get a little lopsided and hard to hold as your dog or cat attempts to get comfortable. The One for Pets Deluxe Cozy Pet Carrier has a shoulder strap as well as a top handle, so you can adjust as your pet does. We also love the way the carrier's top unzips, transforming the carrier into a comfy bed once you get wherever you're going. Note that this carrier accommodates dogs and cats up to 15 pounds, but there's a larger size (that's more expensive) available for animals up to 20 pounds.
Best Carrier for Large Pets
Dimensions: 36″ x 25″ x 25″
Weight: 8.8 pounds
Ventilation: mesh windows on four sides and the top
When it comes to large pets, size really does matter. A truly big good boy—say a dog weighing 50, 60, or even 70 pounds—will need an extra-special, extra-durable carrier such as the 2PET Foldable Dog Crate. (Bigger than that, and maybe you should consider having the dog carry you.) An internal system of interlocking steel tubes keeps the travel crate steady while the polyester, nylon-like cover allows for movement and helps keep your dog cool. It probably goes without saying that this pet carrier won't work as a carry-on.
Best Budget Pet Carrier
Dimensions: 19″ x 13″ x 10″
Weight: 1.8 pounds
Ventilation: mesh windows at the top
Few things in life are cuter than a furry head poking out of a pet carrier. Shaped like a bowling ball bag, the FurHaven All Season Pet Tote will transport your small dog or cat safely, easily, and cheaply. The mesh top opens for any creature who absolutely must see whatever there is to see, as well as offering tons of ventilation. Although the material is water-resistant, this carrier comes with a removable rain fly. Little pockets on the sides are just big enough for paperwork or collapsible cup. Good for four-legged friends up to 15 pounds—and especially good for wallets of all sizes.
Best Expandable Pet Carrier

Premium Airline Approved Expandable Pet Carrier by Pet Peppy
Dimensions: 18 x 11 x 11
Weight: 2.4 pounds
Ventilation: mesh windows on top and both sides
This carrier by Pet Peppy quickly doubles in space, thanks to sides that unzip and expand into a mesh tunnel. When expanded, the carrier looks a bit like an igloo, with flaps that zip all the way open on the short sides as well as the top. You and your pet will appreciate the fleece-like lining, but for different reasons. Your pet will love its cozy softness, and you'll appreciate that it's easy to remove and toss in the wash. Side straps lets you gently slide the carrier onto the handle of your wheeled suitcase, or you can carry your pet over your shoulder. Each carrier comes with a free bowl. Pets under 14 pounds will give it the wet-nose seal of approval, promise.
Best Backpack Pet Carrier
Dimensions: 17" x 13" x 11"
Weight: 2 pounds
Ventilation: scratch-resistant mesh on the sides, in front, and on top
Hands (or paws) down the most stylish carrier on the list, the light gray Ytonet Dog Backpack is the perfect way to bring your pooch or kitty along for a day of errands in the city or enjoying a picnic in the park. Padded shoulder straps mean you can hike, run, bike, or wander ache-free for hours. The bottom offers extra stability, thanks to three anti-slip rubber grips. Zip side pockets help guarantee that what goes in won't come out. This carrier holds dogs and cats up to 18 pounds and it folds flat for easy storage. But, you'll likely be using this carrier more often than you're storing it—it's that good.
Best Pet Carrier With Wheels

Tutto Pet on Wheels Stroller
Dimensions: 19" x 12.5" x 12"
Weight: 3 pounds
Ventilation: front and top mesh windows
Perhaps the best part of the Tutto Stroller—aside from the easy-glide wheels and removable puller bar—is the fact that three mesh sides allow for lots of ventilation. Plus, the top opens for pets who really want to feel the wind in their fur. A fiberglass frame keeps everything sturdy and prevents collapse. Speaking of collapsing, this carrier folds up to a briefcase-like shape, making it simple to store when you get to your destination. The manufacturer recommends carrying pets no more than 25 pounds, but some reviewers report being able to carry heavier animals (up to 30 pounds). Prepare for heads to turn wherever you take your pet for a stroll.
Best Pet Carrier for Road Trips
Dimensions: 19" x 12.5" x 12"
Weight: 3 pounds
Ventilation: front and top mesh windows
Just like you wouldn't ride in a car without wearing a seatbelt (right? right?), you don't want your pet to be on the loose in the backseat. For safety's sake, you'll need to check that the pet carrier can be anchored securely. The Pet Gear Carrier & Car Seat for Cats and Dogs (up to 20 pounds) has a strap at the back through which you insert the seat belt—easy peasy. It also has a tether on the inside, in the event that you want to further secure your pet via a leash or its collar. Post-ride, you can use the wheeled carrier option, toting Toto wherever you need to go.
And Three Items to Keep Handy in Your Carry-On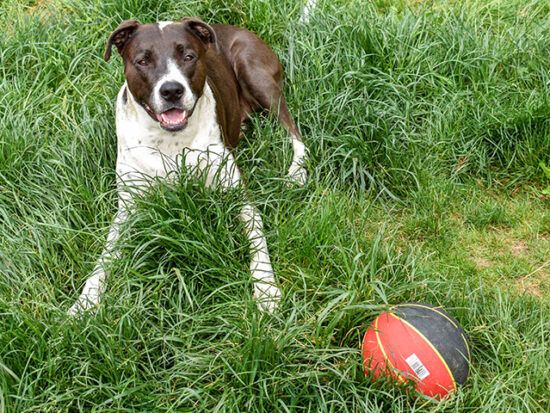 Wet Noses Organic Dog Treats
It's always a good idea to travel with treats, including some for your best pup. Wet Noses Organic Dog Treats come in yummy flavors like sweet potato, cranberry and flax seed, hemp seed and banana, and peanut butter and molasses—every one of which is 100 percent organic.
Chase the Hemp Cat Tails
Even the mellowest meowser will go crazy for a Chase the Hemp Cat Tail—organic cat nip grown in Washington State inside a hemp-covered, eco-friendly bag. Tossing one to your cat means tons of fun for you both.
Dexas Popware For Pets Travel Pet Cup With Bottle Holder And Carabiner
A carabiner attaches this collapsible water cup to your tote bag, carrier, or rolling suitcase. And, thanks to Popware's bottle holder, you can collapse and hang this cup from your own water bottle, guaranteeing that both you and your pet stay hydrated while on the road.
Our Favorite Products from Chewy
Related Stories
All products have been hand-picked by our writers and editors. Items purchased through links may earn us a commission.