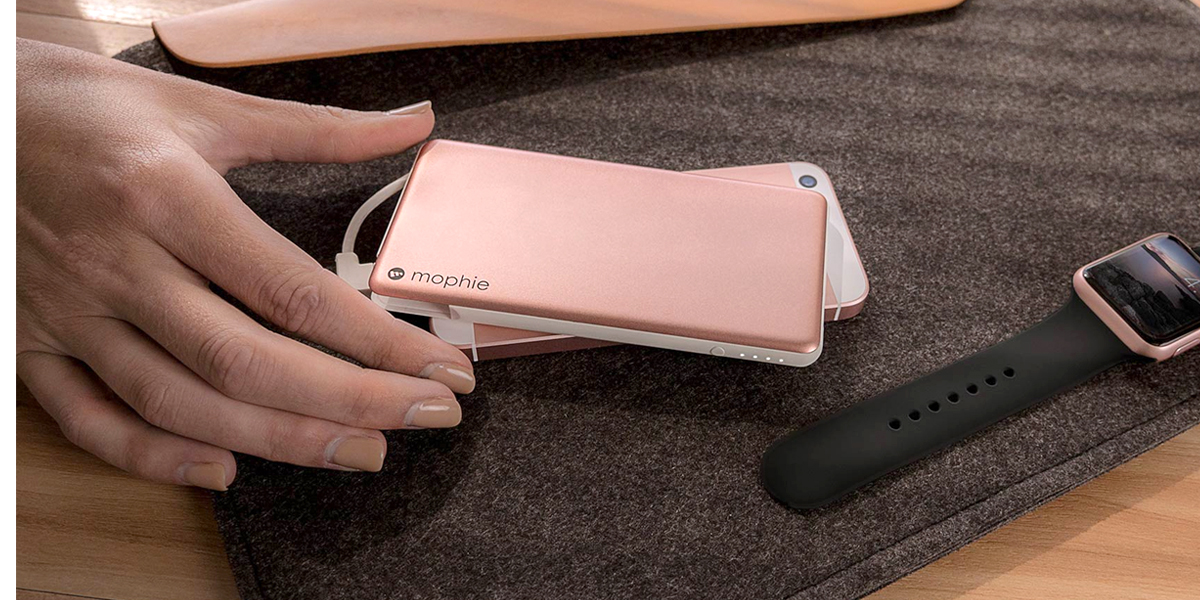 Shop
The Best Portable Chargers For Your Travel Needs
These days, it's practically impossible to travel (or even leave the house) without some sort of gadget that doesn't require a charge. Smartphones, tablets, e-readers, laptops, and wireless headphones all make our lives easier, but require a lot of juice. The most stressful part of enjoying electronic gadgets is having to constantly monitor their batteries, and keeping an eye out for an available wall outlet when the battery indicator gets low. Ugh. There's a better way. Invest in a portable charger and watch how easy your life gets. Not sure which one to buy? Take a look at our picks of the best portable chargers for your travel needs.
Portable Charger FAQs
What is a portable charger?
A portable charger is an external power bank that allows you to charge electronic devices like phones, e-readers, wireless headphones, portable gaming systems like the Nintendo Switch, and basically anything with a USB-style charging system on the go. That's right: With the help of a portable charger, you can spend your next vacation enjoying yourself instead of hunting for an outlet at every stop. Portable chargers come in a variety of shapes like bulky, aluminum boxes for stowing in your backpack to ones that are pencil-like and can easily fit in your pocket. Some have a single USB port for charging one device at a time, while others have multiple so you can be the hero in your friend group or family.
What can I charge on a portable charger?
(Almost) everything! Basically, if you charge the device with some sort of USB cable, you can use a portable charger. Some are powerful enough to charge up a laptop, which is perfect if you're traveling for a business conference or want to bring a laptop to watch movies on a camping trip. It's worth noting that most portable chargers will not charge as fast as their wall port equivalent. Many are portable enough to fit in your pocket without being a burden. Just don't forget to charge your power bank before you go to bed each night.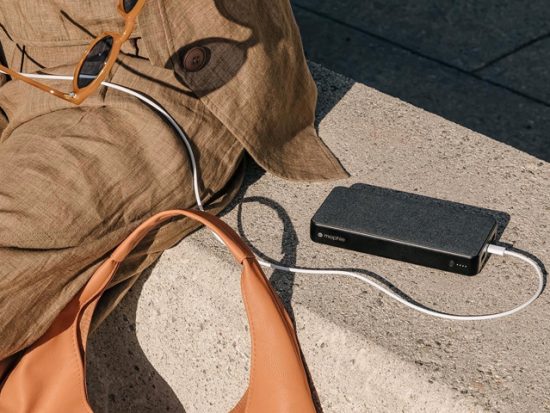 What's the difference between a portable charger and a power bank?
Although it can be a bit confusing, there is no actual difference between a portable charger and a power bank. Technically, all portable chargers are power banks, but not all power banks are portable. You'd have to go majorly out of your way to get a non-portable power bank (think "charge your car" level of power here), so all things considered they are essentially the same.
What is mAh?
With technology, so much lingo can be a bit confusing, but luckily mAh isn't as complicated as it seems. It stand for milliamp-hour, which is a measurement of the power over time. The key thing to remember is that a high mAh equates to longer battery capacity, which equates to more battery life. So when you're on the hunt for a portable battery charger for your favorite device, make sure to note the mAh. A small, budget portable battery may have something like 5,000 mAh, whereas a full-size one can get up to 20,000mAh, which means you can keep your devices charged for much longer.
1
Best Overall Portable Charger: RAVPower RP-PB006
At an insanely powerful 20,000 mAh, the RAVPower RP-PB006 is the powerhouse portable charger you need for your next vacation. With most phones, you'll get over four full charges with this beast, which is higher than most competing chargers. You can recharge the bank up in under four hours, so it'll be ready to provide you with a stress-free trip day after day. If that wasn't enough, the RAVPower has great customer reviews on Amazon, powered by a highly attentive support team. What takes the RAVPower above the competition? Its size. Most chargers that have this level of power tend to be extremely bulky and too much of a hassle to actually take on excursions. That's not the case with the RAVPower RP-PB006, which is the size of an iPhone.
$37.99 at Amazon
2
Best Portable Charger for iPhone: Mophie Powerstation Plus Mini
What's the point of a portable charger if you're not going to actually take it with you? Thankfully, this Mophie portable charger has a compact design that is smaller than most smartphones. It includes switch-tip charging cables, including the lightning charger required for iPhones, but it's also useable for other devices like Android. Expect an additional 12 hours of charge from this tiny, but powerful charger, so you'll be set for your next excursion.
$29.95 at Mophie
3
Best Portable Charger for Android: Charmast 10,000mAh Power Bank
If you're going on a family vacation, there's zero reason for everyone to have their own individual portable charger. Instead, stick to this 10,000mAh power bank from Charmast, which is perfect for a set of Android phones. It can charge three devices at the same time, which means your Galaxy S7 will be ready to go when you need to snap just one more picture. Reviewers on Amazon love how portable this power bank is, since it easily fits in your pocket.
$24.99 at Amazon
4
Best Anker Portable Charger
If you're expecting to be away from a power outlet for a few days, or you're planning on live tweeting an entire music festival, you need the Anker Powercore 20100. It can charge an iPhone an impressive six times and can even give a full charge to an iPad Mini twice before the charger needs another charge. When you are finally able to access a power outlet, it charges in 10 hours, which is half the time of similar power banks. Campers, this is the portable charger for you.
$49.99 at Anker
5
Best Portable Charger from Walmart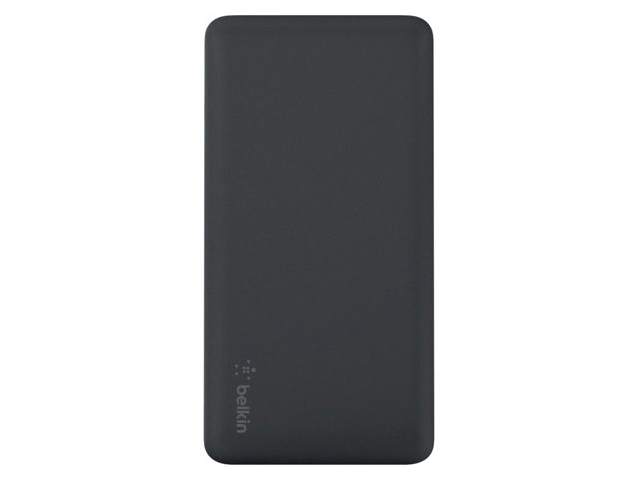 Browsing through Walmart's site and remembered that you need a portable charger? You're in luck! Make sure to add this Belkin charger to your cart. It's only $15 and perfect for a quick fix, since it only weighs a quarter of a pound. It's so easy to travel with, according to the plethora of positive reviews on Walmart—like this one, "I used it when I knew I would be out the entire day and I was never low on charge! YAY!!
$14.99 at Walmart
6
Best Portable Charger from Target
It's hard not to fall in love with the MyCharge Amp Max portable charger. Thanks to the ergonomic design, it's tailor-made to be easily reachable in a backpack or purse. It provides an impressive 45 hours of power, which is significantly high than average. Unlike many portable chargers that have a practically disposable battery, this one can handle up to 500 recharges. That's an incredible value for $40!
$39.99 at Target
7
Cutest Portable Charger
Look, sometimes all you need is something to get the job done. If the only functionality you crave in a portable charger is whether it works and how cute it is, you'll love this one from MojiPower. How could you resist this adorable kitten?! This single-port charger gives your device a charge and a half, which is usually all you need. Plus, it's great for mirror selfies.
$24.95 at Urban Outfitters
8
Best Portable Charger from Mophie
Okay, maybe what you're looking for is function over style. If that's you, take a look at the Mophie Powerstation XXL. It has two USB-A ports and a USB-C port (which can be used to charge the power bank itself as well as another device). This charger gives you 73 hours of battery whenever it is fully charged, which is a blessing for early mornings when you forgot to charge your devices. It's also designed to prevent scratches, so you won't get anxious when you throw it in a TSA bin at the airport.
$69.95 at Mophie
9
Best Lightweight Portable Charger
If the primary functionality you need in a portable charger is, well, portability, look no further than this option from Jackery Bolt. Despite its small size (it would fit in a pocket), this charger packs quite a punch at a solid 6000 mAh. The integrated charging cables makes it easy to simply throw the charger in your pocket on your way out for the night. Another pro? You can simultaneously charge two devices while the charger itself is charging. #convenient
$29.99 at Amazon
10
Best Budget Portable Charger
At only $12, the Poweradd Slim2 is perfect for when you need a quick and cheap portable charge fix. It's the size of a thick lipstick tube, which makes it a no brainer for throwing into your bag. If you're worried about potentially getting a bad product because you're paying so little, it's worth noting that one reviewer used this charger to maintain their phone battery during a power outage! It's definitely worth adding to your emergency kit.
$11.99 at Walmart
11
Best Portable Charger from Amazon
Maybe you're a late packer who's leaving for a trip and the last thing you want to do is go out shopping. Amazon to the rescue! A portable charger should be on your packing checklist, and it'd be hard to be disappointed with the INIU portable charger. It can fully charge your iPhone three whole times, which is perfect for day trips when you'll be away from a wall port. In fact, this beauty lasts a few days before needing a charge. Now that's worthy of your virtual shopping cart and Prime account.
$19.99 at Amazon
Related Stories
All products have been hand-picked by our writers and editors. Items purchased through links may earn us a commission.