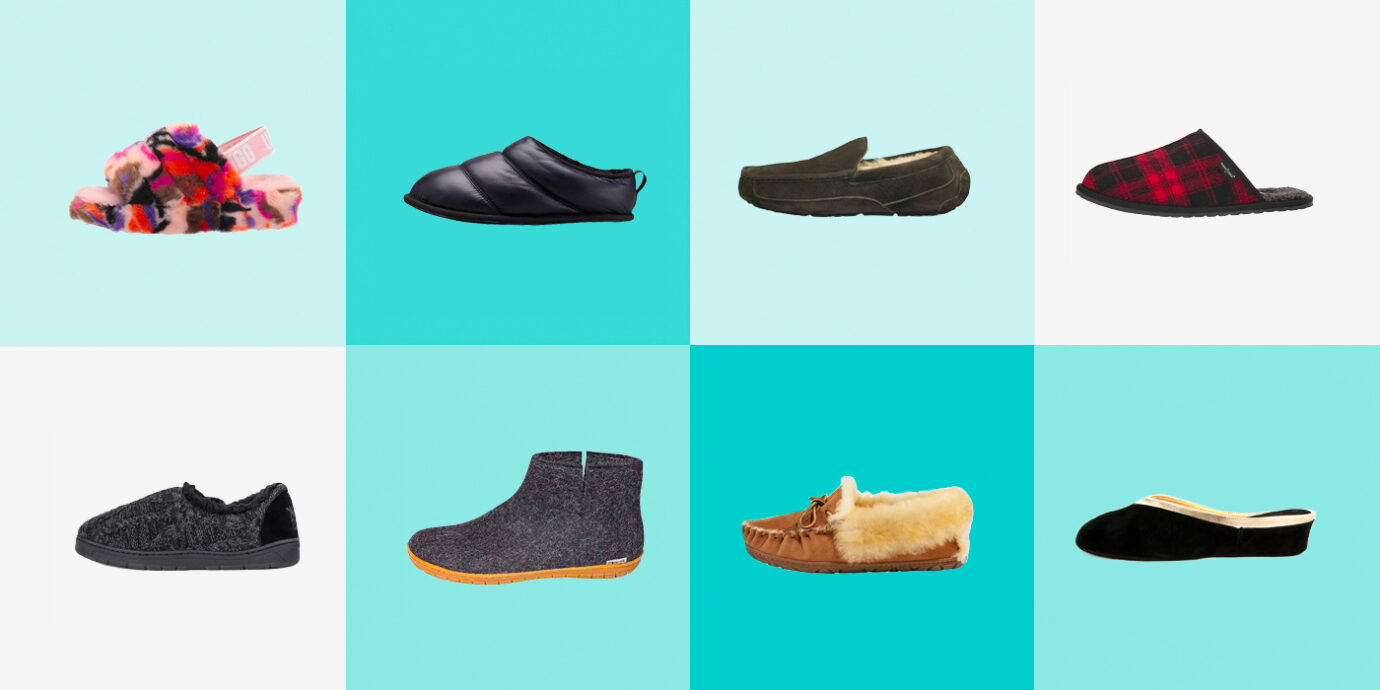 Shop
The Best Slippers for Men and Women
Luxury hotels know the key to making guests feel pampered starts at their feet. Borrow their approach and invest in some primo slippers to make staying at home feel more like a staycation. After all, scuffing around in your socks just doesn't have the same effect. To level-up your slipper game we've rounded up the best of the best, whether you're a fan of moccasins, booties, or slides.
Slippers for Women
1
Moccasin slippers
What more can you ask for in a slipper than supple sheepskin and the softest shearling ever? It's no surprise that L.L.Bean's Wicked Good Slippers are one of the beloved brand's best-selling, best-loved items, with nearly 5,000 customers giving them an average 4.6-star rating. They're available in six colors (we love shell pink for spring) and come in a wide width.
Shop Now
2
Cashmere Ballet Slippers
Cashmere ballet slippers are brilliant for wearing slippers all day without looking like you're wearing slippers all day. This pair from Naked Cashmere are thick 12-gauge knit, plus padded silk footbeds and elasticized bands to keep them on your feet for all those trips to the kitchen for snack runs.
Shop Now
3
Wedge Slippers
Homebound doesn't mean homely. Jacques Levin's delightfully ladylike slippers feature suede outsoles with gold trim and a comfy 1.5-inch heel for swanning around the house in style. Add a fluttery silk kimono for elegant lounging worthy of an Old Hollywood starlet.
Shop Now
4
Fluffy Slides
Heck yeah, Fluff Yeahs! Our obsession with these Ugg slippers has been going strong for many months now, and shows zero sign of slowing down. Sure, they're obviously super cozy, but they also guarantee to put a smile on your face (and couldn't we all use that right now?). If you're still unsure, you can refer to the thousands of five-star reviews on Zappos. The fluffy slides come in a bevy of colors—from leopard to fuchsia, and the wedge bottom has traction for secure walking (or strutting).
Shop Now
5
Puffer Slippers
These puffer slippers are out of this world. Stylish and warm, with a soft faux fir lining, Sorel's slippers feel heavenly on your feet—wearing them is like walking on a cloud.
Shop Now
6
Quilted Slippers
If you're looking to ease into loungewear goals, these Madewell x Parachute slides are a great place to start. The 100% cotton material is threaded with blue yarn for a chambray effect, while the cushy soles are dotted in rubber so you don't go skidding across the hardwood.
Shop Now
7
Clog Slippers
Not familiar with Haflinger? The German brand is well-known in certain slipper circles for producing high-quality boiled wool clogs and felt wool house shoes. Slip these on for nonstop puttering around your home, deck, and yard.
Shop Now
Slippers for Men
8
Boot Slippers
Muddy socks begone! Your feet (and living room floor) will stay dry if you pull on a pair of these boiled wool booties, which have a natural rubber sole with treads. The material absorbs moisture, so you can say goodbye to sweaty tootsies, too. Glerups were created in 1993 by a woman from Denmark, who used wool from her own sheep to make them. They're available in six colors, and their two-year warranty is an almost unheard-of bonus.
Shop Now
9
Ascot Slippers
Here's another indoor/outdoor pair, with a rubber sole for traction. Made from suede, the stylish Ugg Ascots are lined with wool that feels like real shearling to keep your feet warm, but not too hot. They're perfect for everything from movie marathons to enjoying breakfast on your front porch—more than 1,000 happy Nordstrom shoppers agree.
Shop Now
10
Opera Slippers
Dapper gents are sure to covet these opera slippers. The classic scuffs from L.B. Evans (a company that's been making footwear since the 1800s) are constructed of full-grain leather that wears well with age. They also have a cushioned footbed, and come in a wide width. Now all you need is a silk smoking robe and you're ready to stream the Met's nightly HD operas.
Shop Now
11
Plaid Slippers
Minnetonka is best known for their moccasins, but their slippers are also a standout. These Berber plaid slip-ons keep your feet toasty, as they're lined with the same fleecy material inside and out. Your toes will have plenty of wiggle room, too, thanks to the wide, rounded front.
Shop Now
12
Scuff Slippers
For all you label-conscious nesters out there, we present these spa-style Ralph Lauren slippers, topped with the brand's iconic polo-player logo. These slip-on scuffs add a touch of class to your sweatpants uniform, and their red-and-navy color scheme is pure Americana.
Shop Now
13
Anti-Odor Slippers
You can't go wrong with these sleek minimalist slippers. They're lined with cotton that's both anti-odor and antimicrobial, plus they have a memory-foam footbed. Outside, the water-resistant wool and polyester blend is rugged enough to withstand outdoor activities like gardening and shooting hoops in the driveway, and their waterproof, anti-slip sole adds extra sturdiness.
Shop Now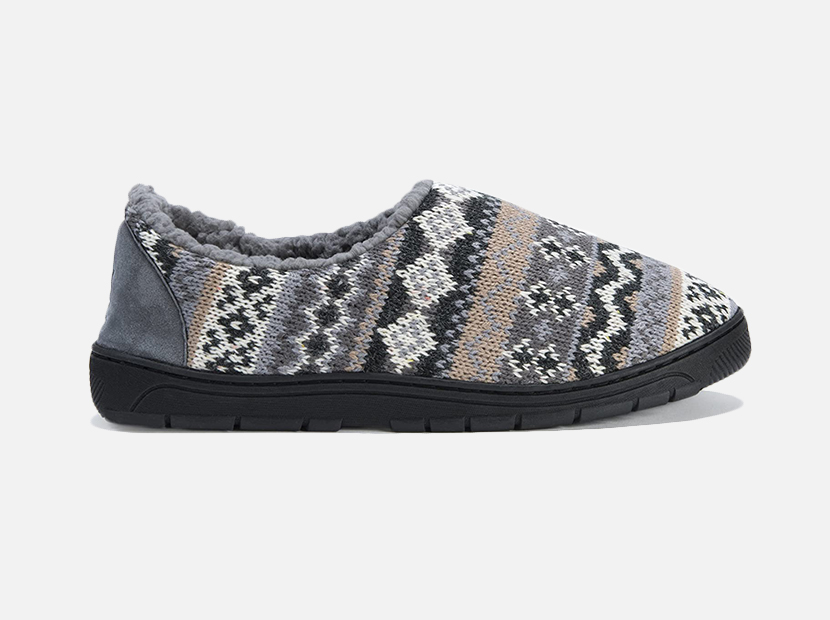 14
Cable-Knit Slippers
Muk Luks have a loyal following of people who won't stray from buying the same pair when their old slippers need to be replaced. The brand takes its name from traditional mukluks worn by indigenous peoples from the arctic. The cable-knit sweater, faux fur-lined slippers have a thermoplastic outer sole, making them a strong candidate for your year-round house shoe of choice.
More Cozy Favorites
For info on these editor-selected items, click to visit the seller's site. Things you buy may earn us a commission.
Related Stories
All products have been hand-picked by our writers and editors. Items purchased through links may earn us a commission.