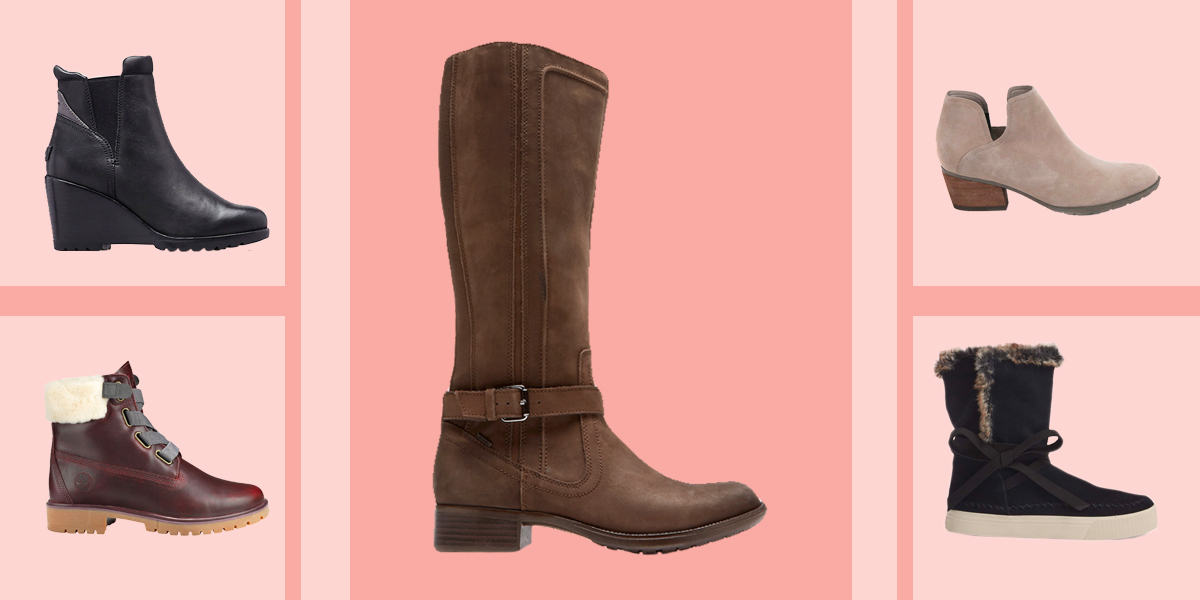 Boots
The Best Waterproof Boots for Rain or Snow—Plus 3 Items to Waterproof Your Current Boots
Baby, it's cold outside and you need a pair of warm and/or waterproof boots ASAP! Whether your winter travels are taking you to a ski resort in the Alps, mountain climbing in the Colorado Rockies, or sightseeing in rainy London, you'll want to make sure that your shoe inventory includes a solid waterproof pair of boots. Even if your destination is more sunny skies than overcast days, it's smart to pack a pair in case of a sudden downpour or blizzard—nothing will ruin a trip faster than soggy feet. Sounds dowdy or clunky? Not at all. Many current boot options are stylish, sophisticated, and faux-fur lined for warmth and comfort. We've rounded up the best of the best boots for your next adventure.
1
The Best Waterproof Leather Boots for Cold-Weather Travel
Yes, that's right, these Toms Vista boots are PULL ON, which is your best friend through airport security. But that's not even the best part: you can adjust the height up or down for a high or short look, accented by rope-style ties to tighten up for the perfect fit. The waterproof suede exterior is available in a variety of rich colors and the faux fur-lining is both stylish and warm. Who knew that beloved Toms brand—which donates a pair of shoes for every pair that ends up in your closet—also makes cool waterproof boots? Now you do.
$70.99 at Amazon
2
The Best Waterproof Leather Boots for Rainy Destinations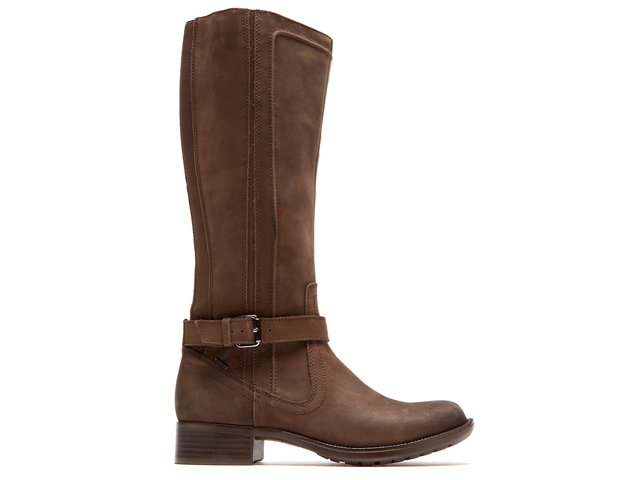 You can't go wrong with a waterproof shaft-style riding boot, whether you're camping in the outback or trekking through puddles in the city. The Rockport Cobb Hill Christy boots will literally fit in anywhere. Let's start with the tall, sleek equestrian look with a sexy outer patinated buckle for style. The long inner zipper makes for a secure fit. The microfiber lining will keep you toasty and the seam-sealed waterproof leather will keep you dry. Plus, the low one-and-a-half inch heel has deep treads—your slip-proof security blanket in mud and rain so you will always land on your feet.
$159.95 at Amazon
3
The Best Waterproof Leather Boots for Snowy Destinations
Snow boots usually mean a bulky abdominal snow-man look (not cute), but Timberland's Jayne Shearling Collar Boots are the exception to the rule. You'd never know that such a stylish boot was designed to fight the elements. What you have here is durable, waterproof, nubuck leather and sole gripping comfort. The shearling collar popping up around the top layer of the boots adds style and warmth. Kiss that freezing-feet feeling good-bye.
$149.99 at Timberland
4
The Best Waterproof Leather Boots for Outdoor Activities
Columbia Newton Ridge Plus Amped Waterproof hiking boots are ideal for outdoor activities, from climbing a mountain trail to trekking through rain forests. These babies are breathable yet tough, with a trademark Omni-Grip that will keep you from sliding in rough terrain. The Techlite™ mesh tongue provides a comfortable fit and the Techlite™ midsole provides cushioning. Each lightweight boot weighs around 14 ounces, which makes a big difference on the trail, and the mountain hardware is durable through years of wear. 
5
The Best Waterproof Leather Booties (Ankle Boots)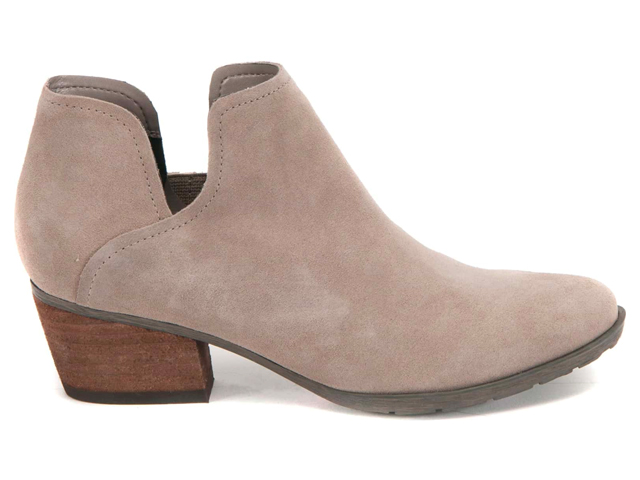 For the times when you just want to slip on a cool ankle bootie without letting the rain stop you, reach for Victoria Waterproof Cutout Booties. They come in a fun range of shades like pink, gray, and mushroom, that go beyond your basic black and brown options. The side cut-out and two-inch low heel are stylish elements, while the AquaProtect® seal protects the suede from damaging rain and salt. Fashionable and reliable? We'll take two pairs, please. 
$139.95 at Nordstrom
6
The Best Waterproof Leather Boots for Wide Calves
It can be tricky to find a tall waterproof boot that accommodates wider calves and looks great. But we found the perfect pair: Rockport Rayna Wide Calf. The premium leather boots have a 15-inch circumference that can be tightened with an adjustable metal strap to fit a variety of calf shapes. The round toe is flattering and the leather is treated with Hydro-shield™ waterproofing technology that also features a special sealant at the seams that keeps moisture out. Not only will feet stay dry, they'll be comfy thanks to a cushioned EVA footbed. 
$118.77 at Zappos
7
The Best Waterproof Leather Boots for a Stylish City Trip
Even the name "After Hours" conjures up images of a fun night out on the town. Sorel has upped their snow boot game with this sleek wedge bootie. The Chelsea After Hours boots will look great at dinner and drink après ski (or maybe just, après shopping)—and keep your feet warm and dry. With the cushioned mid-sole, stretch cut-outs, and heel tread, you can take on hilly streets, tackle cobblestones, and navigate unexpected puddles. It comes in three neutral colors and looks good tucked into black skinny jeans or paired with tights and a sweater dress. 
$101.90 at Sorel
And Three Items You Can Use to Waterproof Your Current Boots

1. Best Waterproof Protector for Everyday Leather Boots


Lucchese is celebrated for their iconic cowboy boots meant to last a lifetime, so it makes sense that their Premium Leather Protector is a go-to for treating leather of all kinds. The silicone-free formula provides an invisible layer of protection against dirt, UV-Rays, water, and salt.

2. Best Waterproof Protector for Suede Boots and Shoes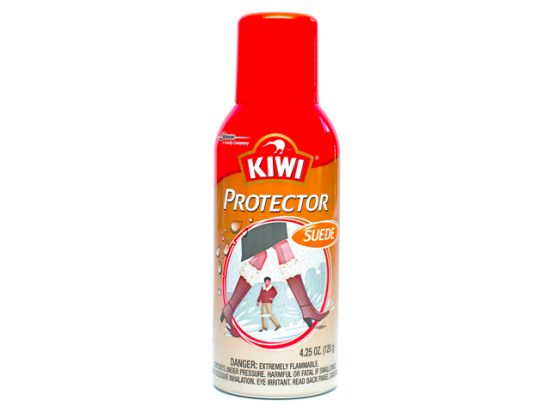 Suede just seem to attract and soak up all the bad liquids (read: salty puddles, snow, and rain) when you're out on the streets. Add a protective layer (or two) of Kiwi's silicon spray to repel stains and protect the fine hue of your boots.

3. Best Waterproof Protector Against Serious Snow


For snow days and blizzards, bring out the big guns with a spray designed to protect Ugg boots. Never fear, this versatile and invisible ultra-protect formula will guard against snow and stains on all types of leather.
Related Stories
All products have been hand-picked by our writers and editors. Items purchased through links may earn us a commission.