Shop
How to Shop for Your Next Trip Using Fabletics
If you've got Fabletics questions, we've got Fabletics answers. In our never-ending quest to find high quality athleisure and leggings at an affordable price, we turned to Fabletics. The subscription service offers well-made and trendy workout gear that can double as a casual travel outfit—at bargain prices. There's way more to Fabletics than Instagram photos of Kate Hudson working out, so we did a deep dive on everything from online ordering, to in-store shopping, to the return process and canceling your membership. Oh, and we road tested a pair of Fabletics leggings on a 14-hour flight to Dubai, a five-hour Himalaya trek, and a Pilates class in New York City. Here's how it all went down.
—————————————
What's Covered
—————————————
Fabletics Review: What Are the Pros and Cons of Fabletics?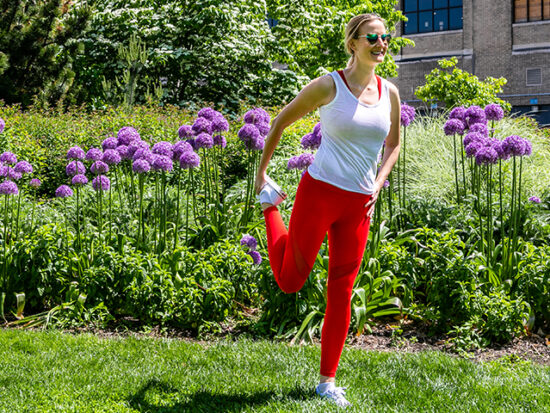 Fabletics Pros
Excellent deals for new VIP members as a sign-up incentive, such as two pairs of leggings or a full outfit for $24
Flexible subscription model: Cancel your membership anytime; skip a month if you don't want to shop
Membership fee of $49.95 every month is applied to your monthly outfit purchase
Huge range of bright and stylish workout gear and athleisure wear in sizes XXS to XXXL (modeled on diverse bodies, too!)
Constant new items to keep up with trends and look fresh on Instagram
Affordable pricing for high quality clothing (especially compared to other high-end brands like Nike and Outdoor Voices)
Curated monthly outfit suggestions (following the initial outfit purchase)
Clothing is available online and at 31 brick and mortar stores across the United States
Standard shipping is free for orders over $49.95
Initial order can be returned for a full refund in 45 days; additional orders can be returned within 30 days
Fabletics Cons
Shopping Fabletics is pricey if you don't sign up for a membership
Not as affordable as big box brands, such as Walmart and Old Navy
Signing up to be a VIP member commits to a monthly credit card charge (which you can "skip")
Items sell out fast, but remain on the website—a nuisance that requires browsing past out-of-stock clothes
The running countdown timer to pick out your initial VIP outfit or leggings can be stressful
Fabletics must be canceled via a toll-free number or online chat
Frequently Asked Questions About Fabletics
What Is Fabletics?
Fabletics is an activewear marketplace co-founded by actress Kate Hudson. Fabletics started in 2013 as a disruptor in the online shopping world. The brand provides stylish and high quality workout clothes at an affordable price point, both in stores and online. It offers a huge range of fun workout gear, designed to be comfortable and stand out in an Instagram feed. It's a great way to freshen up your athleisure wardrobe for a trip, workout regimen, or new season. Shoppers looking to trade up their tired sports bras or worn out black leggings will find Fabletics a fun solution with items like super cute floral leggings that support in all the right places at prices way more affordable than Lululemon or Outdoor Voices. But, you have to figure out how the site works, and it's pricing model is pretty confusing. (See below.)
How Does Fabletics Work?
To lock in an affordable price point, shoppers must sign-up to be VIP members, which is a subscription payment model. You can shop Fabletics online and in stores without being a VIP, but the prices are much higher. For instance, Mila Pocket Leggings cost $79.95 retail, but VIP members get them for $29.97. Some items are only available to VIP members and won't be sold to the general public at all.
The initial VIP sign-up comes with excellent incentives. I received two pairs of leggings of my choice for $24, and a limited-time promo code for 50-percent off almost the entire website, for any additional items like sports bras, hoodies, matching outfits, and shoes that I wanted to order.
After the initial incentive order, members agree to "shop" or "skip" Fabletics at the beginning of every month. "Shop" means just that. You log into the Fabletics website and can shop suggested outfits or anything else on the site, to add to your cart and check out as you would with any online order. "Skip" means you won't be charged at all. If you don't choose either option by the 5th of the month, your credit card will be charged $49.95 on the 6th. This charge is a credit in your VIP account and never expires, so you can spend that money whenever you want.
Fabletics Pricing: How Much Is Fabletics?
As an incentive to become a VIP member, Fabletics offers incredible one-time deals. Past offers have included two pairs of any leggings on the site for $24, or a full outfit (leggings and a coordinating top) for $20.
It's a bit gimmicky, but after you sign up as a VIP member online, you also spin a "deal wheel" that offers bonus offers, such as 20-percent off bras or 15-percent off outfits. I landed on the 50-percent off everything wheel. This is where things got slightly stressful. A running one-hour timer on the bottom of the screen counted down how much time I had to choose my two pairs of leggings and anything else I wanted to purchase with my one-time only 50-percent off promo code.
After the initial incentive, VIP members are subscription members. On the 3rd of every month (until you cancel) you'll receive an email with suggestions on what to shop. You can buy the suggested items (or anything you want, really) using your $49.95 credit, or elect to "skip" the month and have the $49.95 be applied toward a future purchase. Note that some items cost more or less than $49.95, so if you spend more, you'll have to get your credit card back out. If you spend less than $49.95, the remainder will go into your Fabletics account to be used towards a future purchase. If you choose to "skip" you won't be charged at all. If you forget to "shop" or "skip," your card will be charged $49.95 and the credit will go on your account.
Note that Fabletics is constantly running sales and promotions, check your email or the website for huge savings. For instance, Memorial Day Weekend sales had the entire website at 50-percent off. If you don't sign up as a VIP, you can still shop the website and retail stores for full-priced items, which cost about the same as Nike's.
Is There a Sign-Up Fee for Fabletics?
Nope. But when you sign up to be a VIP member, you're joining a subscription service and agreeing to spend $49.95 per month (or "skip" shopping at the beginning of each month). The $49.95 will be used as a credit toward any purchase you make. Essentially, this is how Fabletics can keep prices so low—shoppers are agreeing to buy new clothes (almost) every month.
What's the Size Range on Fabletics?
Fabletics has a comprehensive size chart in U.S., European, and Australian sizes. The smallest size is XXS and it goes up to XXXL, with bra sizes from A to D+. Inseams are available in short, regular, and tall.
However, not every item of clothing fits the same. I usually wear a 4 (XS) or a 6 (S), and found that the size small in the Salar Statement PowerHold Leggings was too tight for comfort. Whereas the size small in the High-Waisted Pure Luxe Leggings fit perfectly. Since each item has a different amount of stretch and compression, I'd suggest ordering a size up for anything with medium or max compression. It's also smart to read the reviews (some pieces of clothing have over 1,000 reviews!) to see if past shoppers had to size up or down. Another thing I love about Fabletics is that most of the clothing is modeled on several different body types. You can select a model by height and clothing size, for a better idea of how something might look. And Instagram users and influencers upload photos of themselves looking cute in Fabletics, and these pics are displayed right on the screen of whatever item you're shopping.
Does Fabletics Have Plus-Size Clothes?
Absolutely! Fabletics offers most of their main clothing line in plus sizes and uses plus-sized models so shoppers can get a realistic view of what the clothing will look like on a variety of body shapes. It's incredibly helpful that you can click on a pair of leggings and choose from five or six different models with their heights and clothing sizes listed to get a good idea of different body types in the same clothing. No cookie-cutter fitness models here.
Is Men's Fabletics Available? What About Kids?
Men's athleisure items are available on Fabletics, though the selection is smaller than the women's line. Expect a range of shorts, pullovers, tees, and joggers. Kids' clothes are not available on Fabletics. There is a sister company, FabKids, with all sorts of kids' outfits for sale using a similar subscription model.
Does Fabletics Have Maternity Clothes?
Fabletics released a limited-edition collection of maternity clothing, but the items are mostly out of stock as of this writing. That doesn't mean Fabletics won't roll out additional maternity items.
What Are the Fabletics Stores Like?
There are 31 Fabletics stores in North America. If you have one in your city, it's worth stopping by. The stores look and feel like an upscale gym's boutique, with high energy music, upbeat employees, and a selection of the most current and popular Fabletics clothing on display. The stores are also quite high tech, as employees have tablets to log into your account and help with ordering. I returned items to the SoHo Fabletics store and found the employees to be helpful and courteous, and the store was clean, bright, and well-stocked with apparel.
What About Fabletics Rewards?
Fabletics automatically enrolls all VIP members into a tiered reward program that incentivizes members to shop new products and review everything they purchased. Points are earned in two ways: you get two points for every dollar spent and 20 points for posting reviews (which is smart, because most of the clothing has hundreds of helpful reviews.) Fabletics also runs occasional promotions where shoppers can earn bonus reward points. Once accrued, points can be redeemed either for gift cards or toward a purchase, even for an entire outfit. Gold status (500 points) and Elite status (1,000 points) are good for a year, and then you have to re-earn your tier. Also, if you cancel your VIP membership you'll lose the accrued points, even if you re-join Fabletics on a later date.
How Do You Take the "Lifestyle Quiz"?
After you sign up to become a VIP member, you'll be prompted to take a Lifestyle Quiz. Initially, this is a bit confusing, as the quiz won't generate results for your sign-up incentive. Instead, Fabletics will use your quiz results to suggest items for your monthly suggested shop email. The quiz is really simple, with six easy multiple choice questions such as, "What's your favorite way to get fit?" and "What colors best match your style?" There's no wrong or right answer. You'll also fill in your clothing sizes, so Fabletics can suggest items that are in stock in your size. While the Lifestyle Quiz is cute, it's probably not going to change the way you shop or unlock any new information about your style or the brand's offerings.
How Does the Fabletics Order Come Together?
After you sign up for a VIP account, Fabletics will send you a reminder on the 3rd of every month with links to your suggested outfits. These suggestions are loosely based on your answers to the Lifestyle Quiz, but are more often pegged to what's new on the website, and not truly curated for your personal style by a dedicated stylist. You're committed to spending $49.95 every month (unless you opt to "skip" a month or let the $49.95 roll into your Fabletics account to use the credit at another time).
As for shopping, you can filter your search through tops, bottoms, shoes, accessories, and into sub-categories, such as length, compression, and color. There are a TON of products on Fabletics, and it can feel overwhelming to sort through it all. The site also isn't intuitive about updating what's out of stock in your size, and each color of legging gets its own link. So if you click on the pink Salar Statement Leggings, there's no easy way to quickly see which other colors and patterns are available in that style.
What Happens Once the Box Is Delivered?
The initial VIP shop is usually delivered within a week, and you can try on your purchases at home. The items come in a standard plastic bag and the presentation isn't personalized or noteworthy, lacking the unboxing pizazz you'll find with a service like Stitch Fix or Birchbox. That said, it's still fun to get your items. The monthly subscription shop is delivered within the same weekly timeframe (sometimes faster, sometimes a bit slower) after you shop at the beginning of the month.
Can You Exchange Sizes on Fabletics?
Fabletics accepts returns and exchanges for U.S. and Canada orders within 30 days from the date of shipment. The items must be in new, unused condition with their original packaging. Exchanges are not available in Australia, where orders can only be returned.
Exchanges are pretty simple. Just print your free return label and return packing slip by visiting the Order History page under My Account on Fabletics.com. Or, you can exchange items in stores, as long as the item is in stock.
Some items are marked final sale, which we didn't notice very much during our initial incentive shop, but noticed heavily when it was time to order the first $49.95 outfit. That makes sense, as Fabletics likely doesn't want shoppers to sign up for the super cheap incentive leggings, then order one $49 item that they plan on returning before canceling their membership entirely. Essentially, if you're getting the VIP incentive deal, you're also committing to purchasing at least one $49.95 item on your first month. But that's still a lot of high-quality workout gear at an affordable price.
Can You Return Items to Fabletics Locations?
Yes! I returned a few online pieces that I decided not to keep from my initial incentive shopping extravaganza to the Fabletics store in SoHo, New York. The whole process took about five minutes and my credit card was refunded within a few days. Some items come with a 45-day sweat guarantee, meaning you can workout in them, and return them for a full refund if you're not happy. Double check that your item is labeled as part of this program before you work out in it.
How Do You Cancel Fabletics?
When it launched in 2013, Fabletics was accused of making their subscription model opaque, and some users said it was difficult to cancel the VIP membership. But as of 2019, both issues seem to be cleared up.
Members can cancel their Fabletics subscription without penalty at any point by calling 1-844-FABLETICS (1-844-322-5384) 24/7 or connecting with a Fabletics representative via the chat function from 9 a.m. to 9 p.m. on their website. The representative will ask you why you're canceling and may offer incentives to get you to keep your membership, but it's not aggressive.
But if you're struggling with you membership, consider these tips: Don't sign up for a Fabletics membership with an email address you don't usually use, or you might miss the monthly email letting you know it's time to shop or skip. Opting out of promotional emails is another good idea, since that'll limit your correspondence with Fabletics to just the important emails reminding you an order is coming up, limiting the chances you'll miss these critical emails in your inbox.
Can You Re-Join Fabletics After You Quit?
Yep! If you miss Fabletics (or spot a super cute pair of leggings on Kate Hudson's Instagram feed that you must have) it's easy to re-join and there's no penalty. However, you won't be eligible for a second incentive deal (the two pairs of leggings for $24 is for new customers only), and you won't get back any membership points you accrued.
If you think you might boomerang back to Fabletics, we suggest simply "skipping" your monthly shop until you're ready for a new sports bra. It's easy enough to opt out on a month-to-month basis, and that way you won't lose any of your points.

Our Fabletics Review for Travel
Athleisure has become my travel uniform of choice—mine and everyone else's. And with good reason. Leggings are comfortable for long flights, sneakers support never-ending airport terminal walks, and hoodies can neutralize airplane-cabin chill. Plus, if I want to hit the treadmill at the hotel gym or join a Vinyasa flow class at a resort, I'm ready.
But let's get real: While athleisure is perfect for travel and breaking a sweat, it's also ideal weekend-wear made for loafing or stepping to the corner store. When I want to look cute and feel comfortable running errands and grabbing coffee in my neighborhood, leggings and a super soft sweatshirt will do the trick. Basically, workout wear is the ultimate wardrobe multitasker.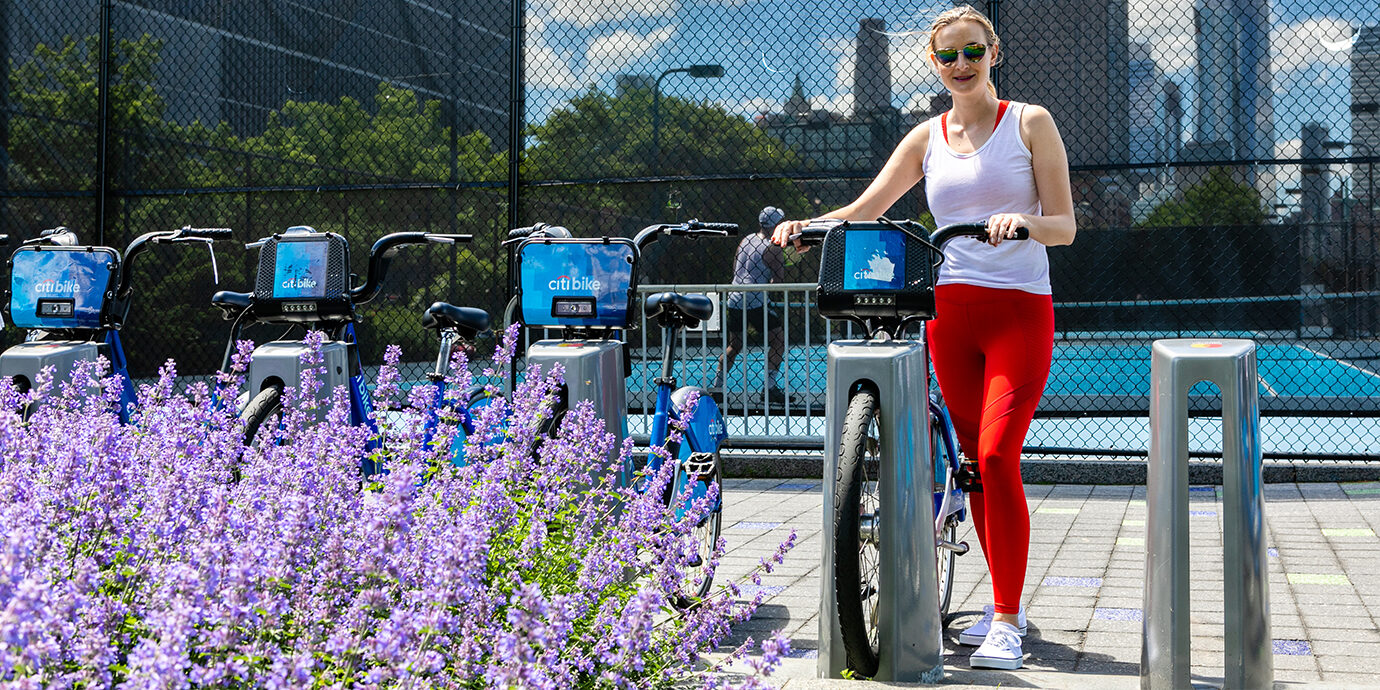 To test out how Fabletics works on a trip, I signed up as a VIP member two weeks before a flight from New York City to Dubai. I wanted leggings that would be comfortable enough for the 14-hour commute in coach class, and also supportive enough for a five-hour trek in the Himalayas I had planned in Nepal. And hey, if I could wear them to all of my boutique ClassPass classes and bopping around my neighborhood, even better. However, Fabletics has received some negative press in the past, so I was a bit worried about handing over my credit card and not quite sure what I was signing up for.
I hopped over to Fabletics.com and received the two pairs of leggings for $24 sign-up deal—crazy affordable! I was then prompted to "spin" a bonus wheel for additional savings and landed on 50-percent off the rest of the site. This is where things got slightly stressful. After I spun the wheel, I only had one hour to pick out my two pairs of sign-up leggings and anything else I wanted for that fifty-percent off. There was so much selection to choose from, and the countdown timer made me anxious. Worse, some of the items I tried to add to my cart, weren't available in my size. I finally picked out a bold red two-piece outfit of PowerHold Leggings with a matching medium-impact sports bra, a white terry pullover, and light pink UltraCool Leggings.
If I could start from scratch, I'd spend time on the Fabletics website figuring out what I wanted and checking sizes before signing up as a VIP and getting hit with the time limit to shop. I understand that Fabletics does this so that browsers feel an immediate incentive to complete their purchase, but the sheer volume of leggings alone was overwhelming—especially with a brand I wasn't familiar with.
What I Ordered with my Sign-Up Incentive of Two Pairs of Leggings for $24

Brisa Terry Pullover, $24.97
Salar Statement UltraCool 7/8 Leggings, $13.14
High-Waisted Statement Pure Luxe Leggings, $10.86
Salar Statement Power Hold Leggings, $34.98
Katelyn Medium Impact Sports Bra, $34.98
The subtotal for these five items would have been $229.80 retail, but I received all of it for $118.92—a total steal for five high-quality pieces of workout-wear—with the VIP membership incentives I received.
Brisa Terry Pullover, $24.97
I live for a cozy hoodie or sweatshirt, especially when I work out. I love to have something soft to throw on after a Pilates class. So I was initially very excited about this French terry pullover, which looked like a poufy cloud. And readers, it really was! It was super soft right out of the bag and I could tell the lightweight material would get even softer over time. Unfortunately, it was way too big for me to keep. I ordered a small, thinking it would be slightly fitted, but I think even an XS would have been too bulky looking due to the generous cut.
Salar Statement UltraCool 7/8 Leggings, $13.14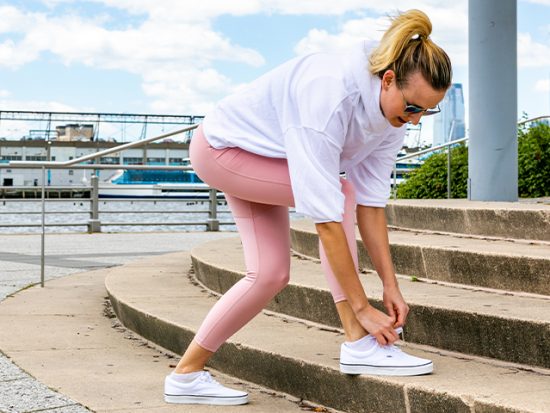 I was immediately drawn to the beautiful blush color of these leggings. I'd toyed with the idea of light pink or nude leggings in the past, but I always worried they'd be too see-through and, well, very unflattering in case of any sweating in the butt area. But! Thanks to Fabletics' Instagram feature, I could see other women who'd posted photos of themselves wearing the Salaras, and the fabric looked opaque and thick. I was sold. And these did not disappoint. They were stretchy, soft, supportive, and passed the opaque test. A definite win.
High-Waisted Statement Pure Luxe Leggings, $10.86
OK, so these leggings aren't the flashiest option on Fabletics, but they made my heart flutter. It's hard to find a full-length legging with a high waistband PLUS two pockets that you can actually use to hold a wallet, phone, and keys. I loved them immediately, but I was skeptical. Would the waistband dig into my bellybutton and is the butt going to droop? Readers, these leggings are my holy grail. I wore them on the 14-hour flight to Dubai, a five-hour trek in the Himalayan foothills, and to a Pilates class in New York City. They're everything I need: comfortable, practical, neutral, and they do not budge. I don't think I've tugged them up once. These are the leggings I'd wear every single day if I could (and sometimes I do wear them all weekend).
Katelyn Medium Impact Sports Bra, $34.98, and Salar Statement Power Hold Leggings, $34.98
Coordinated two-piece outfits are it. Don't even bother showing up to a boutique barre class in Los Angeles with mismatched workout gear. I'd coveted a two-piece outfit from afar for years, but I never wanted to invest in the triple-digit price tags I'd seen on Outdoor Voices and Bandier. I knew Fabletics would be the perfect opportunity to give the trend a spin. I went all in and picked a cherry red Katelyn Medium Impact Sports Bra and matching cherry red Salar Statement Power Hold Leggings. It was love at first sight straight out of the box, but unfortunately, the leggings were too tight! Since these are designed with a high compression (to keep everything sucked in and tight) I should have sized up to a medium. The sports bra was comfortable and, well, supportive—but without the matching red leggings I couldn't see the point in keeping it. Bummer.
What I Ordered With My First Monthly Shop
Since I'd signed up for Fabletics around the beginning of May, I had a full month to wait for my first VIP shop in early June. In the meantime, I received what felt like hundreds of Fabletics marketing emails, including a huge promotion deal of 50-percent off the entire site for Memorial Day weekend. Like clockwork, on June 3rd I got the long-anticipated email with an alert that it was time for me to shop or "skip." I chose shop. VIP membership is essentially a $49.95 credit to use on any item at Fabletics. The email had a link that directed me to customized items, but I didn't feel like it was truly personalized. And, many of the outfits and suggestions cost more than $49.95, which I wasn't really expecting. Another surprise? Many of these items were marked as final sale, something I hadn't noticed when I shopped a month before. This is likely to prevent shoppers from signing up for the super cheap leggings incentive, buying one item and returning it, then canceling their Fabletics subscription. So, know that when you're signing up for Fabletics, you're ultimately locked into shopping for one month.
Side note: I received a year-long subscription to Midwest Living with my purchase, an unusual, but not unwelcome touch.
Force Two-Piece Outfit of a Cashel Top and High-Waisted Powerhold Leggings, $49.50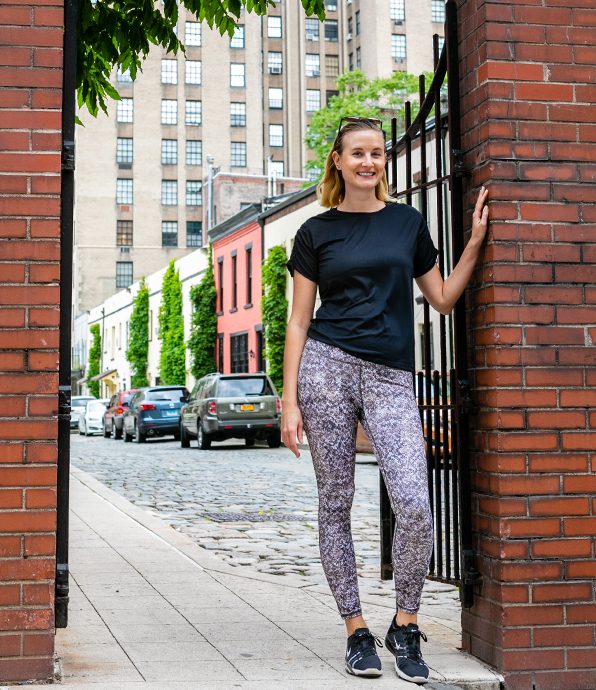 I was immediately drawn to the Force Two-Piece Outfit of a Cashel Top and High-Waisted Powerhold Leggings for $49.50. The top has sleeves—I don't really like wearing tank tops—and the leggings were long, instead of capri (I also don't like wearing capri leggings, don't @ me). I'd also learned my lesson about Powerhold leggings and sized up from my usual small to a medium, and these fit great. They provided compression and support, but didn't restrict my movements. The subtle snake print was unusual and stylish, and I liked how it didn't scream, "Fabletics!" like some of the other floral-patterned leggings on the site. As for the shirt, the length hit above the hip and if I did an inverted pose, the shirt wouldn't immediately flip over and get in my face. The tie details at the sleeve are a cute touch. I'm happy to work this cute outfit into my biking, Pilates, errands rotation.
How Did Fabletics Leggings Feel On a Flight?
The entire reason for my Fabletics shopping experience was to find a pair of leggings I could comfortably wear on a 14-hour flight to Dubai. My requirements were: opaque material, pockets, black fabric, full-length, and a high waistband. Initially, I was concerned that Fabletics would only offer bright and floral options (which I also love, but not necessarily for a flight). The High-Waisted Statement Pure Luxe Leggings knocked it out of the park. These are the perfect in-flight leggings. The pockets are deep and have a slight seal, so I was comfortable tucking my phone, boarding pass, and passport in them as I wove through security and the airport. The waistband stayed up and comfortable throughout the flight. And they passed the opaque test. I did all sorts of contorting in front of a mirror before I dared wear these in public.
How Did Fabletics Leggings Feel on a Five-Hour Hike?
In a word: effortless. The High-Waisted Statement Pure Luxe Leggings are not only comfortable for an extended time period (see above) but they're also moisture-wicking and have UPF protection. I sweated up hundreds of steps and through vast, winding hills at high altitudes through the foothills of the Himalayas and didn't think of my leggings once, other than to appreciate them. We got caught in a rain storm and the leggings dried quickly. And—this could be TMI—but they didn't smell bad at the end of the day, which is unheard of in cheaper leggings.
How Did Fabletics Leggings Work in a Pilates Class?
Sure, sure, the High-Waisted Statement Pure Luxe Leggings were great for flights and bucket-list hikes, but how did they hold up in a regular workout class environment? I was hesitant to wear them to reformation Pilates, because I'd washed them multiple times. In cheaper leggings, repeated washings can lead to a droopy, embarrassing fit. But that wasn't the case with Pure Luxe Leggings. They stayed in place during roll-ups, roll-downs, and leg circles. And I think they looked very cute in a sea of super pricy workout clothing.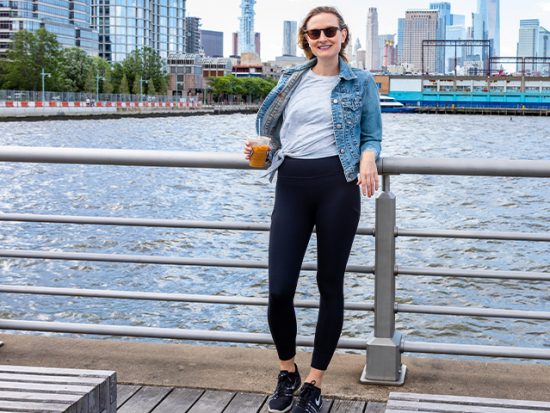 How I Canceled My Fabletics Subscription
I actually wanted to keep my Fabletics subscription, as I had my eye on a Barbie pink two-piece outfit. But for the purposes of this article, I needed to test how difficult it is to cancel Fabletics. Get this: It took four minutes. I logged into my Fabletics account, clicked on my profile, and clicked on Cancel VIP membership. I was connected to a robot operator and waited five seconds for a human operator. She asked why I wanted to cancel, and I said it was cost related. She reminded me that I could "skip" the shop every month without being charged and offered me a 20-percent off incentive on a new outfit to keep the membership. I was very tempted, but asked again to cancel. The operator politely thanked me for being a member and confirmed the cancelation process, inviting me back anytime. I started the process at 12:37 and had my email confirmation of the cancelation in my inbox at 12:41.
Finally: Is Fabletics Worth It?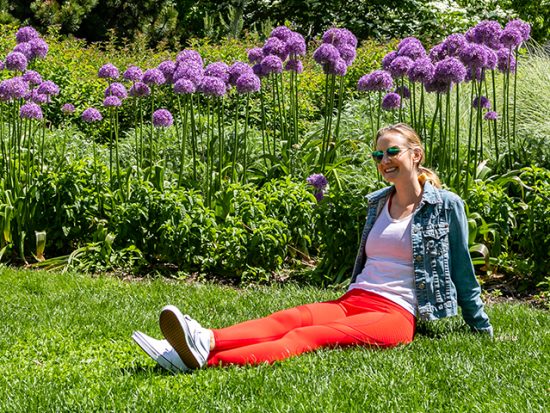 Even with the stress of that original countdown timer and the worry about canceling the subscription, I think Fabletics is definitely worth it. I love my Pure Luxe Leggings even more than my cherished Lululemon and Outdoor Voices leggings (pause for your audible gasp). They've held up after multiple washes and I've been wearing them to workouts, bike, and run errands in New York City. For the price point, I haven't found anything more fun to wear or practical for both flights and hikes. And if you find that Fabletics' fun athleisure wear is encouraging you to be more active (or just more comfortable), then it's a win-win. I'll definitely sign back up for Fabletics when I need an affordable and fun way to punch up my athleisure wear. Or just a really good Instagram photo.
Related Stories
All products have been hand-picked by our writers and editors. Items purchased through links may earn us a commission.