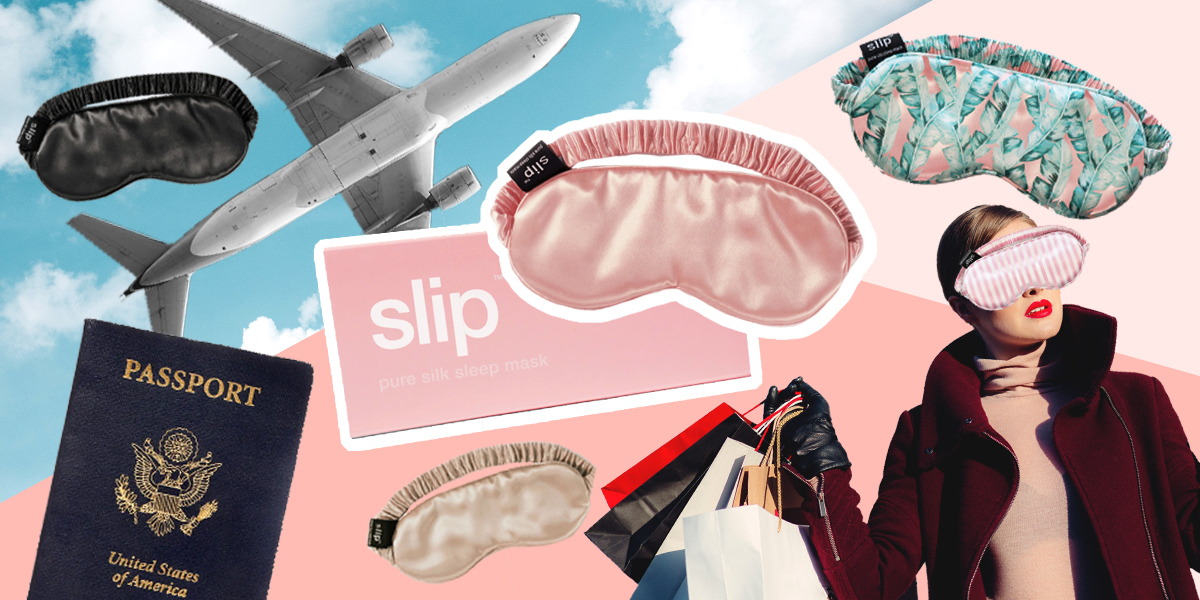 Worth the Hype
The Sleep Mask That Forever Changed My Mind About Sleep Masks
The Slip Sleep Mask is a little taste of first-class life for those of us in economy. It delivers the impossible: a deep, solid night's sleep on a red-eye flight so you can arrive rested at your destination. Now that I've road-tested this beauty, I can vouch for its cult status. Read on for my full review, and BYO lullabies.
The thought of donning a sleep mask during a flight used to make me cringe. There was something that felt so frivolous about pulling a mask over my face in public. Was I so delicate that I couldn't just close my eyes and go to sleep without carrying around a piece of fabric? In an effort to act tough and pack light, I resisted one for years. Instead, I crisscrossed the globe in coach, silently cursing anyone who opened the window shade to let in blindingly bright light that destroyed the whole flight cabin's slumber. Damn you, window seat business man! I prayed for the flight attendants to quickly turn off the overhead lights after meal service, so I could get some sleep and adjust my body to whatever time zone I was subjecting it to. Please, can't you just pass out the duty-free catalogues in the dark? Thank you!
Finally, before a 15-hour red-eye flight to Hong Kong and desperate for some in-flight shuteye, I broke down and bought a sleep mask. Thinking all sleep masks were created equal, I foolishly chose a cheap option from a gift shop in LAX. When I finally turned off the in-flight entertainment (so hard to tear yourself away from Pixar movies) and was ready to rest, I pulled on the sleep mask. Hallelujah! I liked that the mask blocked light and gave me the illusion of privacy. (Kind of how toddlers think they can't see you when their eyes are closed).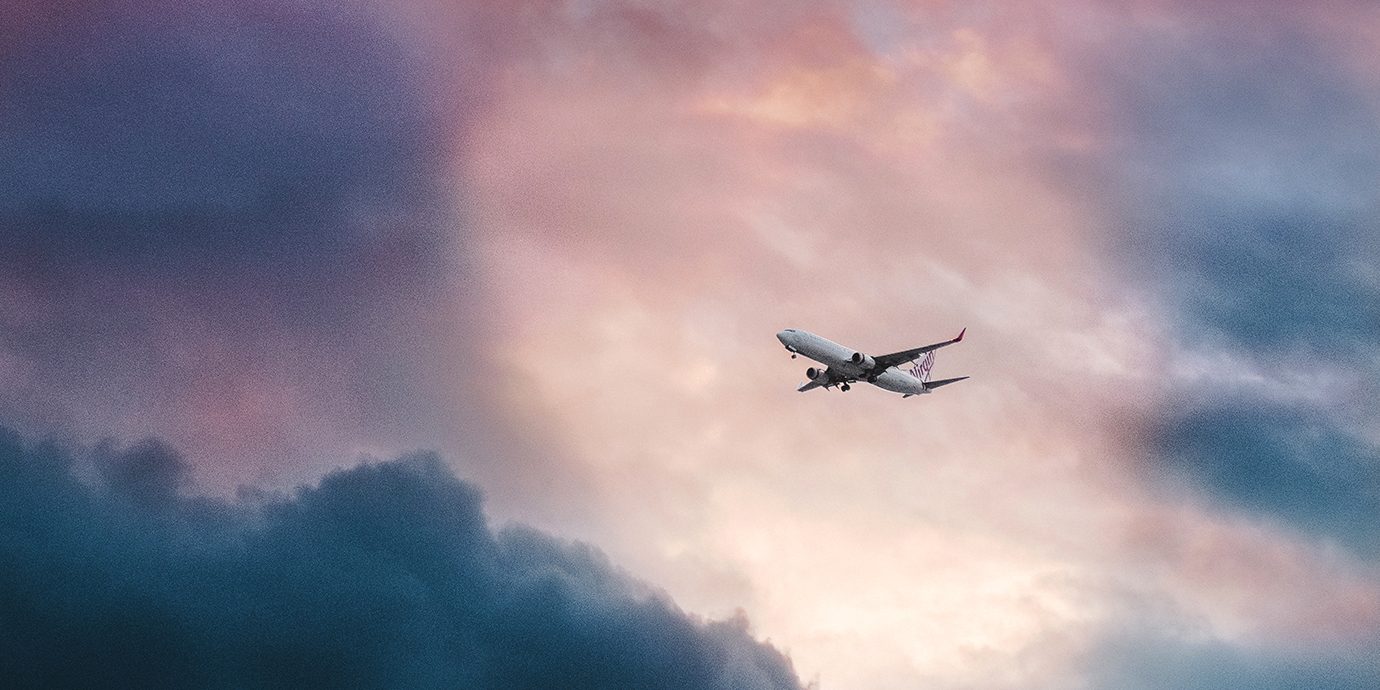 It turns out, wearing a sleep mask really does help facilitate sleep on flights. Circadian rhythm, how the body figures out when it's time to sleep or wake up, is largely influenced by light. The darker it is, the more melatonin our body produces to lull us into a deep sleep. Science! And anyone who has ever flown coach knows how important it is to be in a deep sleep. Economy class can be sensory overload with crying kids, flashing screens, and the seatmate that's getting progressively more drunk with every patch of turbulence. Anything you can carry on to block out other people is a win.
But the cheap mask I'd bought slipped down my face and the plasticky fabric made me sweaty and hot. It did just as much to disrupt my sleep as it did to encourage it. A peek in the lavatory mirror revealed red creases where the mask had dug into my face. Not ideal. Definitely not glamorous. At long last, I was sold on the pros of a sleep mask. What once seemed frivolous now felt like a coach-class survival mechanism, but I knew I needed an upgrade.
After extensively researching sleep masks online, I ended up on Slip's website. Slip (lauded by celebrities like Kim Kardashian West and Drew Barrymore) originally sold silk pillowcases designed to keep hair and skin moisturized, and extend the life of a blowout. Thankfully, the Slip line branched out into silk sleep masks. Think about it: Cotton draws out moisture. Did I really want dehydrating fabric pressed against my face and eyes in an already dry airplane environment? Sure, the fifty dollar price tag for a sleep mask made me pause. But once I tried it out on a flight to Aruba, I saw it was worth every cent. It's made of long-fiber mulberry silk that felt cool and smooth against my face. The breathable fabric didn't cause unsightly face creases or dry out my skin. Best of all, the mask stayed firmly in place and blocked out all light, allowing me to get some much needed sleep. I'll admit, wearing a silk sleep mask felt mega-glamorous, but it's a bit of a gateway drug. Now I find myself wanting to pair it with a luxe cashmere blanket.
If only Slip could come up with a way to block out the entire coach experience—but I guess that's what first-class is for. Until I can afford a ticket for the front of the plane, I'm taking all my flights, and getting all of my beauty rest, with a Slip Sleep Mask.
Too Long; Didn't Read: Slip Sleep Mask Review
Made of long-fiber mulberry silk that won't leave embarrassing face creases or dry out your skin
Completely blocks out all light—artificial and natural
Feels cool and soft against your face, even through a 14-hour flight
Stays comfortably in place without slipping and sliding
Comes in several sophisticated colors and fun prints (go with black to keep it looking clean if you're a frequent flyer)
One con: It doesn't come with a convenient travel case
Related Stories
All products have been hand-picked by our writers and editors. Items purchased through links may earn us a commission.