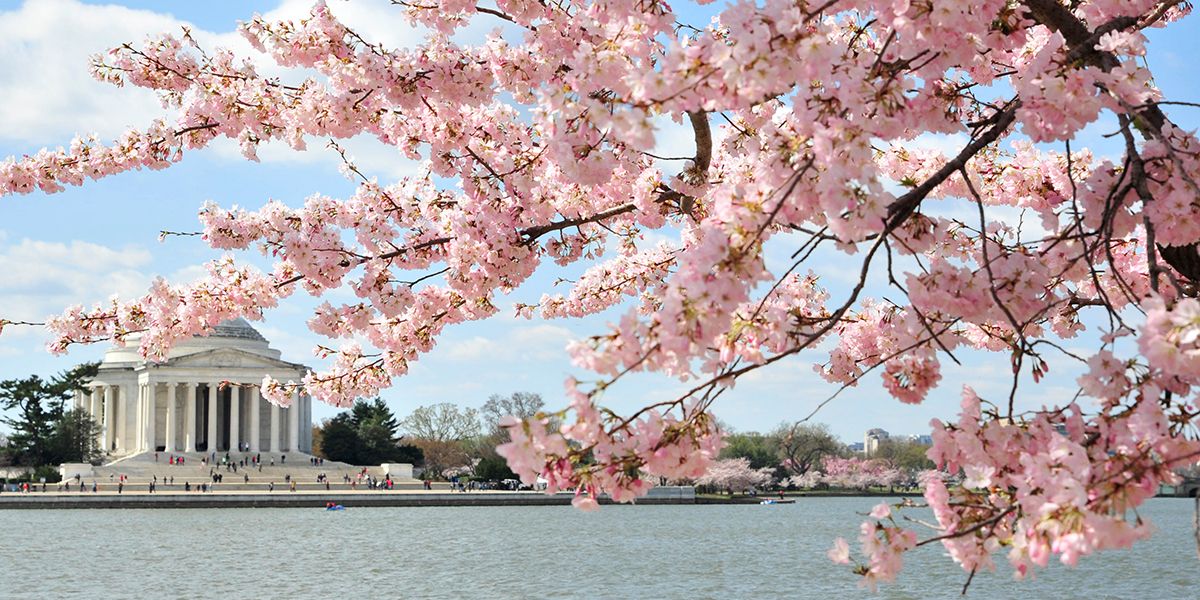 By Destination
The 9 Key Items to Pack for Washington D.C.
When people typically think of going to Washington, D.C., they envision full days spent at museums and landmarks. Which, let's face it, isn't wrong—D.C. has more than 70 museums and probably just as many monuments and memorials. But there's so much more to D.C. than national treasure after national treasure: the U.S. capital is filled with hiking trails, historic hotel bars, cherry blossom trees, the list goes on. So stick with us and discover your Washington D.C. packing essentials...and maybe even a few under-the-radar spots to hit up while you're there.
Breathable Walking Shoes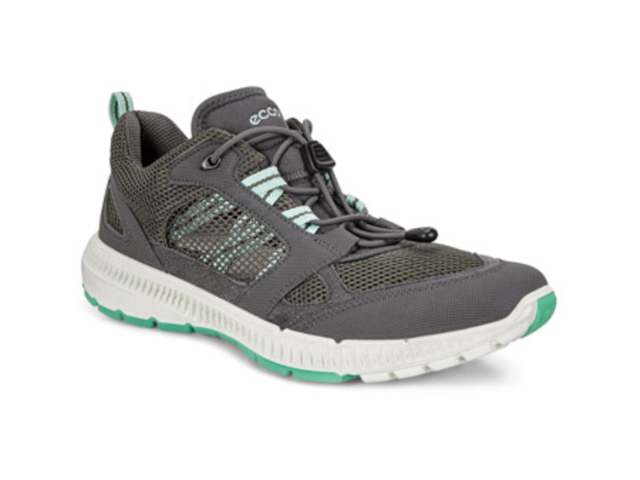 1
Terracruise II by Ecco
Solid walking shoes are the key to any trip, especially when you're going somewhere with lots of outdoor offerings. This lightweight pair by Ecco features breathable mesh and TPU outsoles for extra grip—just what you'll need to tackle one of the many running trials scattered around D.C. (Don't miss Rock Creek Park, the oldest—and largest—urban national park. On the weekends, sections are closed to cars for stress-free exploration.)
$89 at The Walking Company
All-in-One Shoes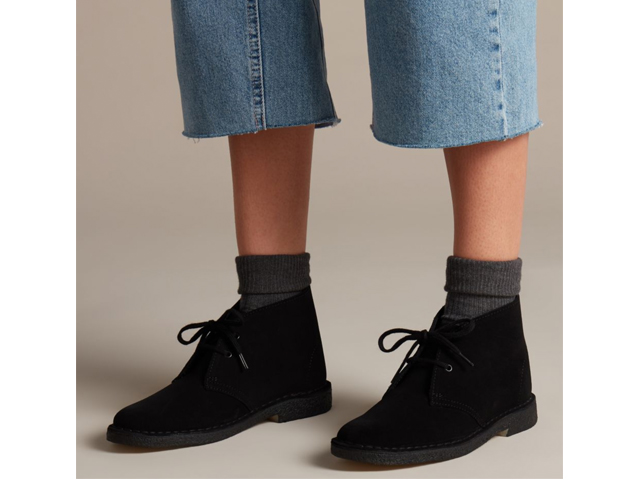 2
Desert Boot by Clarks
The goal with packing is to find products that can double up. These classic, crepe-soled boots by Clarks do just that. They're comfy enough for days spent touring the city, but also stylish enough for dinner and drinks. Plus, they come in half a dozen earthy suedes, from olive green to pitch black.
$130 at Clarks
A Performance Jacket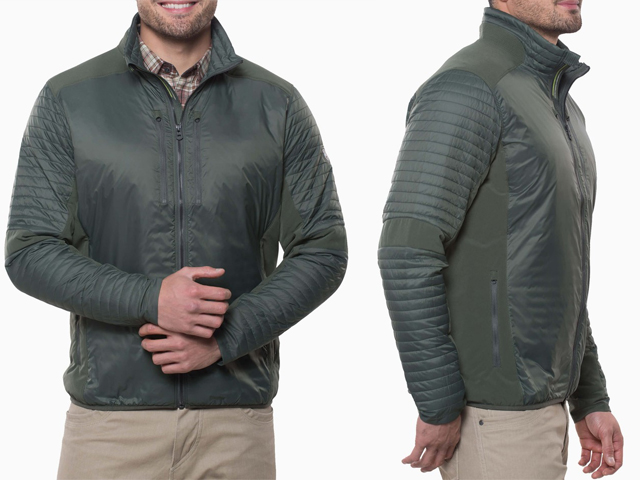 3
Firefly Jacket by Kuhl
Try as you might, you just can't 100 percent know what the weather will do, especially in a place like D.C., where forecasts run the freakin' gamut. Snow, ice, high temps, ridiculous humidity...you name it, D.C. gets it. Be ready for anything with this warm and water-repellant jacket by Kuhl. It will protect you from the elements if you need it to (don't forget an umbrella!), but if you luck out and get gorgeous weather for your entire trip, it will also fold down to practically nothing. Talk about a win-win.
$190 at Kuhl
RELATED: 10 Great Travel Jackets That Are Easy to Pack
A Proper Cocktail Dress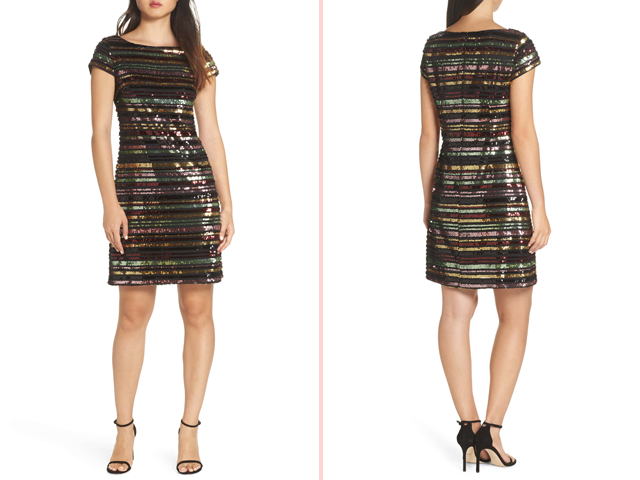 4
Sequin Stripe Dress by Vince Camuto
History and heritage aren't the only things on the agenda. D.C. has a thriving nightlife scene, which, to tap into properly, you'll want some form of dressy item. One part practical, one part playful, Vince Camuto's striped, sparkly sheath offers a businesslike silhouette jazzed up with bands of sequins. The sequins not only provide a dose of flash, but they'll also keep the dress from getting all wrinkly en route. Slip it over your head and you're ready for anything—whether dining at Michelin-starred restaurant Bresca or sipping on mint juleps at the Abraham Lincoln-era Round Robin bar.
$104.99 at Nordstrom
A Classic Dress Shirt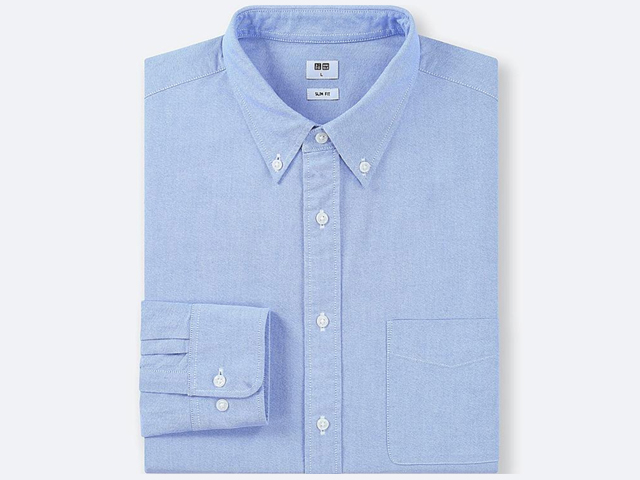 5
Slim-Fit Oxford by Uniqlo
A nice shirt is always a smart thing to bring on vacation, especially when you're visiting a town like D.C. We like this slimline long-sleeve option from Uniqlo because it's 100 percent cotton (read: lightweight and breathable) and can be dressed up or down as the occasion requires. Plus, at under $30, it offers lots of bang for the buck.
$29.90 at Uniqlo
Comfy Leggings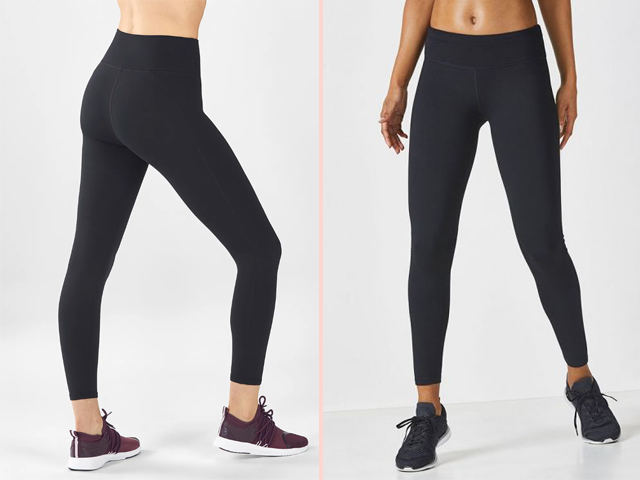 6
High-Waisted Leggings by Fabletics
It's the age of athleisure, and, as a society, we've fully embraced the legging as pants. Yes, you can wear them if you want to jog up and down the Watergate Steps. However, you can also just add a cute top and jacket and consider yourself perfectly dressed for a day of galleries, museums, and any other sightseeing plans you have in mind. We dig Fabletics leggings for their on-trend prints, moisture-wicking fabric, and super-reasonable price points.
From two for $24 at Fabletics
RELATED: The Very Best Leggings for Travel
Waterproof Toiletry Organizer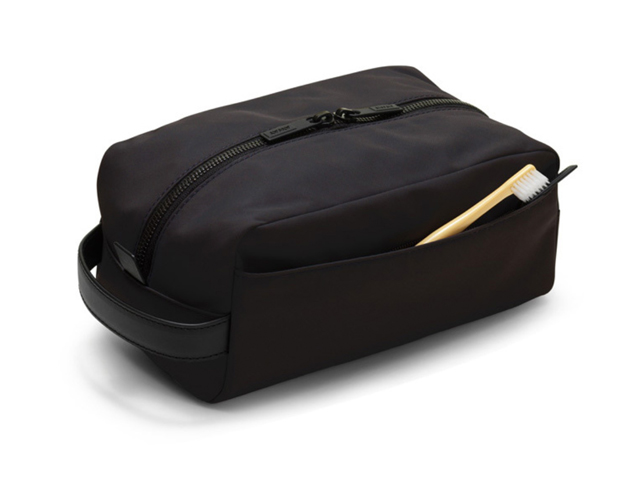 7
The Dopp Kit by Away
We've all been there. You check-in to your hotel room, open your suitcase, and find that your hair gel has exploded all over your belongings. Enter: this must-have dopp kit from Away. The sleek design has multiple compartments for optimal storage and organization. The best features, however, are the waterproof interior, and the exterior made from water-resistant performance nylon.
From $45 at Away
Travel Hair Kit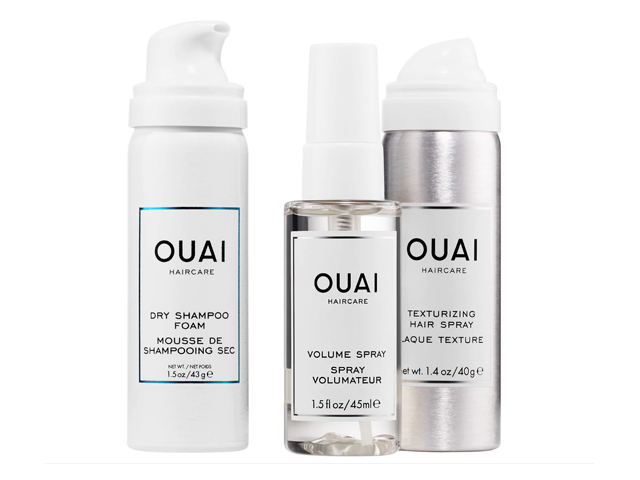 8
All the OUAI Up Kit by OUAI
Prepping for a trip is exciting, except for the part where you decant product after product into those small travel-size containers. Skip that step with this kit from OUAI. It includes three TSA-friendly products that add grip (Texturizing Spray) and lift (Volume Spray) to your hair, and clean roots when they get greasy (Dry Shampoo Foam). After all, you're on vacation. You've got tour buses to hop on and cherry blossoms to obsessively photograph. You don't have time to waste styling your hair everyday.
$25 at Sephora
Broad-Spectrum SPF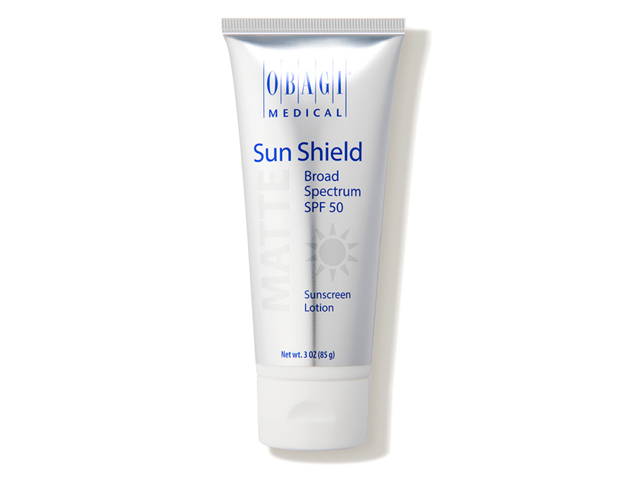 9
Obagi Sun Shield Matte SPF 50
We've said it before and we'll say it again: wear sunscreen. Every. Single. Day. This is one item that will always be on our packing list. It doesn't matter if you're not traveling in the summer, as long as the sun is out (and honestly, even if it isn't because indirect rays are also a thing), you must protect your skin. This non-greasy option from Obagi goes on clear but provides strong coverage against UV rays and free-radical damage.
$53 at Dermstore
Related Stories
All products have been hand-picked by our writers and editors. Items purchased through links may earn us a commission.