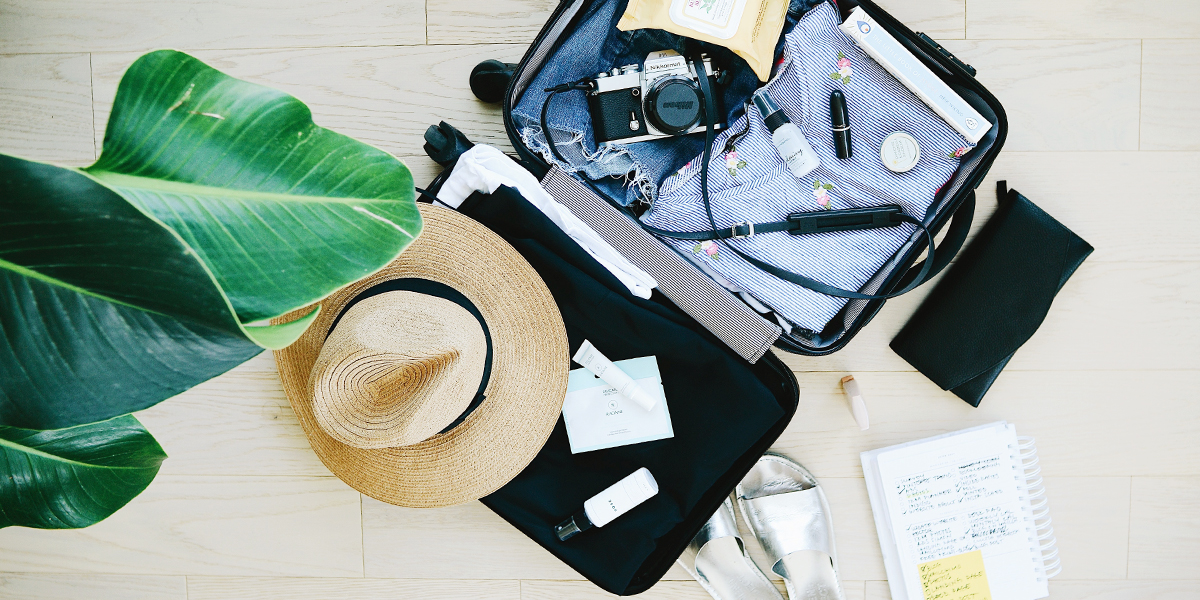 Packing Tips
101 Best Packing Tips
Ever reached your destination and realized you left something vital at home—or found yourself lugging tons of extra items you didn't need? Are wrinkled clothes and overstuffed suitcases as much a part of your vacation as massages and mai tais?
Take heart, puzzled packers. This comprehensive guide offers packing tips and tricks for just about every travel challenge. You'll learn how to pack a bulky winter jacket, which fabrics make clothes that can be worn multiple times, how to keep charger cords from getting tangled in transit, and why you might want to slip a tennis ball into your carry-on.
Packing Strategy | Clothes and Shoes | Toiletries and Grooming | Personal Safety, Health and Comfort | Jewelry, Gadgets, and Other Valuables

Packing Strategy
1. Start your packing list several days before your trip so you have time to buy anything you're missing.
2. Save your packing list on your computer or phone so you don't have to create it from scratch before every trip. Consider saving multiple versions of the list for different types of trips (beach, ski, camping…).
3. If you've printed your packing list, tuck it into your suitcase right before you leave; that way, at the end of the trip, you can use it as a checklist to make sure you have everything before you head back home.
4. Throw a few plastic bags of various sizes into your suitcase. Larger ones can hold dirty laundry or wet shoes, while smaller ones can protect your phone or camera in case of rain.
5. Take photos of your checked bag and its contents. If it's lost in transit, you'll be able to show the airline what the bag looks like and provide a list of what's in it for reimbursement purposes.
6. Love to shop? Pack a rolled-up duffel bag in your suitcase. On your way home, you can put dirty laundry into the duffel, leaving room in your suitcase for souvenirs.
7. Make sure anything that needs to come out of your bag at security—laptops, tablets, your bag of liquids/gels—is in an easily accessible place.
8. Put a luggage tag on your carry-on in case the airline forces you to check it at the gate. Make sure that any essential items you don't want to check (such as prescription medications or pricey cameras) are near the top of your carry-on so you can quickly transfer them to your personal item if necessary.
9. Compression bags can help you fit more into your suitcase by squeezing out excess air. (Large zip-top plastic bags work, too.) Just be careful not to go over your airline's weight allowance.
10. A digital luggage scale is an inexpensive tool to weigh your bags at home.
11. When packing your suitcase, place the heaviest items at the bottom of the main compartment (read: the side with the wheels), so your bag is less likely to fall over when you stand it up.
12. When packing a backpack, the heaviest items should be in the center of the bag, as close to your back as possible, to make the load easier to carry.
13. Stay organized by keeping related items together in baggies within your carry-on—such as snacks in one bag, sanitizing wipes and tissues in another bag, and sleep-related items (eye mask, ear plugs) in another.
14. Pack the heavy and/or bulky things first, then fill in the gaps with smaller and lighter-weight items.
15. Keep a dryer sheet in your suitcase. This keeps the bag smelling nice between trips, gives your clothes a pleasant scent during your trip, and offers a little whiff of home each time you open your suitcase.
16. Pack a reusable water bottle. You can fill it at airports and hotels instead of paying for overpriced (and wasteful) bottles of water.
17. Planning to bring home a bottle or two of wine? Pack a few sleeves specially designed to carry them safely.
18. Stash a pen in your personal item to fill out landing documents on international flights.
19. To spare yourself some hassle at security, get a TSA checkpoint-friendly laptop bag so you don't have to take your computer out every time you go through.
20. You probably rely solely on a mobile mapping app for navigating, but it's worth packing an old-fashioned paper map, too, especially if you'll be traveling to remote areas with patchy cell phone service.
21. It's human nature to fill the space we're given, so pick a small suitcase instead of a larger one to force yourself to learn to pack light.
22. If you'll be spending time at the beach or outdoors, consider packing a microfiber towel that folds up small and dries quickly. This will also be useful if you're caught in an unexpected rain shower.
23. Bring a roll of duct tape, which has a wide range of uses from mending a broken suitcase to removing lint from your clothes.
24. Consider a purse with theft-thwarting features such as RFID protection, cut-proof straps, and a cross-body strap.
25. When choosing a travel purse, look for one with thick, comfortable straps that won't cut into your shoulders and that can be adjusted to suit your height and body type.
26. Consider carrying a diaper bag as your tote, even if you're not traveling with a baby. Many diaper bags are surprisingly stylish and have handy pockets for staying organized.
27. Another good option for a day bag is one that does double duty—like a backpack that converts into a tote.
28. Instead of using a new quart-size zip-top plastic bag for each trip, reduce waste by choosing a reusable one instead.
29. Before you put your suitcase away at the end of a trip, give it a quick clean, vacuuming up any dirt or sand in the interior and wiping down hard surfaces.

Tips for Packing Clothes and Shoes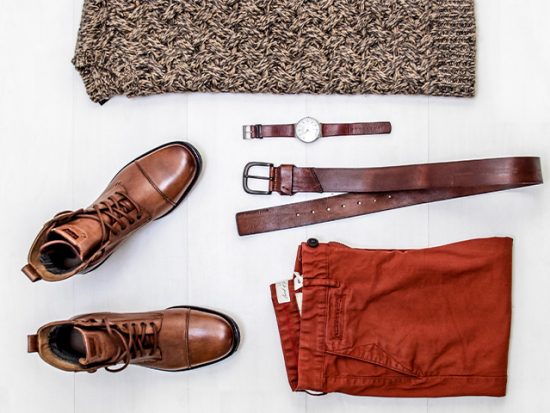 30. Do laundry a few days before your trip so you know you have enough clean shirts, socks, and underwear available to pack.
31. Consider investing in garments with antimicrobial technology that enables them to be worn multiple times between washes. One brand we like is Organic Basics, made with organic cotton and antibacterial silver threads.
32. Merino wool garments (such as those from Icebreaker) are another good option for travel, as they wick away moisture and don't absorb odors easily.
33. Save space by stuffing smaller items, such as underwear or balled-up pairs of socks, into your shoes.
34. Unless you're hoping for painful blisters, never pack brand-new shoes on a trip. Break them in for a few weeks at home first.
35. Even in comfortable shoes, doing more walking than you're used to can lead to sore feet midway through a trip. Moleskin and adhesive bandages will cushion blisters and take up very little space in your suitcase.
36. Pack garments in neutral colors that can be mixed and matched to make multiple outfits. Don't bring any single-use items unless they're for a special occasion.
37. Do laundry midway through a trip so you only have to pack half the clothes.
38. To easily wash delicates while you travel, use a portable wash bag or a large, zip-top plastic bag.
39. Throw a Tide to Go stick in your bag to cope with unexpected stains.
40. If you'll be traveling in a cold climate, minimize your load by packing lots of lightweight layers that you can change daily while wearing the same heavier layers on top.
41. Wear your jacket and heaviest shoes onto the plane to save suitcase space.
42. If you'd rather pack your coat, place it (unzipped) at the bottom of your suitcase and stack other things on top of it, folding the coat's arms around your other clothing and stuffing the pockets full of small items.
43. A warm coat can easily eat up half your suitcase space. Consider buying one that's easily compressible, such as this parka that squishes into its own stuff sack.
44. Consider packing older clothes that you don't mind donating or leaving behind to lighten your load throughout your trip.
45. If you're checking a bag, make sure to pack a change of clothes in your carry-on in case your suitcase goes astray.
46. If you and your travel companion are both checking bags, include some of your clothes in your companion's bag and vice versa. That way you'll both have options if one suitcase is lost or delayed.
47. Hang wrinkled clothes in the bathroom while you're taking a shower; the hot, moist air will help relax away the creases.
48. Another option to quickly remove wrinkles is to pack a travel-size bottle of Downy Wrinkle Releaser spray.
49. If you're sharing a suitcase with a companion, consider organizing your clothes in multi-colored packing cubes so it's easy to spot whose stuff is whose.
50. Put dirty shoes in a plastic grocery bag or wrap the soles in a shower cap to protect everything else in your suitcase.
51. Pack each day's outfit in its own plastic bag, packing sleeve, or packing cube; that way all you have to do each morning is grab it and go.
52. Save space in your carry-on by wearing a jacket or vest with lots of pockets, such as those from SCOTTeVEST.
53. Pack a reusable cloth bag for dirty laundry.
54. Or consider another option for dirty laundry that you already have at home: a pillow case.
55. Pack pajamas near the top of your bag since they're one of the first things you'll need when you arrive.
56. Wrap easily wrinkled clothes in tissue paper to help prevent creases.
57. Pack a scarf. It can keep you warm, dress up an outfit, and cover your shoulders when visiting religious buildings with strict dress codes.
58. Skip the hassle of removing your belt at security by wearing one with a plastic buckle.
59. When flying, consider wearing slip-on shoes that can easily be removed at security and on the plane.
60. To save space in your bag of liquid/gel items, consider solid forms of toiletries such as shampoo bars.
61. Leave bulky and/or uncomfortable heels at home; instead, consider a pair of foldable ballet flats for trips that require a little dressing up.
62. Caught in the rain? Use your hotel's hair dryer to blow-dry wet items before packing them, as damp clothes and—especially—shoes will build up a major stink after a few hours in an airless suitcase.
63. If you're carrying a suit or fancy dress, consider a suitcase with a built-in garment bag.
64. Unpack your bag as soon as you arrive in your destination; hanging your clothes or putting them into drawers will prevent wrinkles and make you feel more at home.

Tips for Packing Toiletries and Grooming Products/Accessories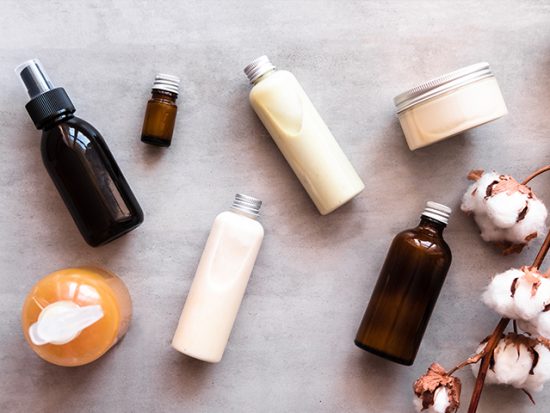 65. Save time by leaving a bag of travel essentials—such as a toothbrush and your most commonly used toiletries—packed at all times, ready to pick up and go.
66. Instead of buying travel-size versions of your favorite toiletries, it's usually cheaper to get the full-size versions and pour them into reusable travel-size containers.
67. Save space by packing products that do double duty, such as shampoo/conditioner or moisturizer with sunscreen.
68. Check to see which amenities are provided in your hotel room before packing items like shampoo, conditioner, lotion, and hair dryers; chances are, the hotel has you covered.
69. To keep toiletries from spilling in your suitcase, either stash the bottles in a zip-top plastic bag or put a little piece of plastic wrap between the bottle and the cap to create a seal.
70. Bring a hanging toiletry bag that you can carry easily from one hotel to the next without having to unpack.
71. As your lipstick tubes, eye pencils, or lip liners start to get low, put them in your travel toiletry kit instead of trashing them. Because they're mostly used up, they won't weigh much, and you can discard them at the end of your trip.
72. Never pack a full-size item if you can find a miniature version to reduce bulk and weight. Examples include mini-razors and folding hair brushes.
73. Use empty prescription bottles for cotton swabs, bobby pins, or other small necessities.
74. If you're traveling with someone else, coordinate with him or her to share common items such as toothpaste or shampoo—that way you're not wasting suitcase space by doubling up.
75. To freshen up your hair after a long flight, pack a travel-size bottle of dry shampoo in your carry-on or personal item.
76. Pack an oven mitt to put around your curling iron or straightener. That way you won't have to wait around for your device to cool off before you pack it and get going.

Personal Safety, Health, and Comfort Packing Tips
77. While you can use pill organizers for vitamins and supplements, leave your prescription medications in their original labeled containers to avoid raising flags at customs or security.
78. When traveling with medications, pack a few days' extra in case you lose a pill or your return home is unexpectedly delayed.
79. If you wear glasses, pack a spare pair in case your current ones are lost or broken during your trip. If you wear contacts, bring a few more than you think you'll need.
80. It's always a good idea to pack bandages, painkillers, and other basic first-aid items. Buy a travel-size first-aid kit or create your own.
81. Pack a tennis or lacrosse ball; you can roll it under the soles of your feet or along your back muscles to ease aches and pains during your trip.
82. Taking a long flight? Make sure you pack the following key items in your carry-on or personal item: earbuds or headphones, an eye mask to help you sleep, a travel pillow, and hand sanitizer to use before meals.
83. Create your own in-flight kit to stay hydrated with items such as lip balm, lotion, facial mist, lubricating eye drops, saline nasal spray, and sheet masks for your face.
84. If you have food allergies or intolerances, pack a few safe nonperishable snacks that you can eat in a pinch.
85. Short travelers whose feet dangle uncomfortably on airplane or train seats should consider packing an inflatable footrest.
86. If your back (or backside!) often hurts after long flights and car rides, it might be worth investing in an inflatable seat cushion.
87. Pack gum in your personal item. Chewing it can relieve ear pressure during takeoff and landing, and the minty flavor can help mask bad breath after an in-flight nap.
88. Taking a road trip? Pack an emergency kit that includes jumper cables, first-aid supplies, a flashlight, a blanket, a tire pressure gauge, a selection of tools, and nonperishable snacks such as energy bars.
89. Consider packing a whistle or personal alarm for safety, especially if you're traveling alone.

Packing Jewelry, Gadgets, and Other Valuables
90. Never put valuable or essential items in a checked bag. Things like passports, smartphones, tablets, computers, e-readers, cameras, house/car keys, prescription medicines, credit cards, and jewelry should all go in your carry-on or personal item so there's no chance the airline will lose them.
91. Before traveling overseas, check your devices to be sure they will run properly on the voltage of the country you're visiting. Most smartphones, tablets, laptops, and e-readers will; many hair dryers and curling irons will not, unless you buy one with dual voltage.
92. Pack a universal adapter with multiple USB ports so you can charge all your gadgets at once overseas.
93. If you'll be spending a lot of time in the car, pack a multi-port USB charger that will keep your devices powered up using the vehicle's cigarette lighter.
94. Use a hardside glasses case for items such as jewelry or charging cords.
95. Try to avoid putting breakable items in your checked luggage, either by putting them in your carry-on or having them shipped instead. If there's no good alternative, wrap the items well with clothing.
96. Pack a sheet or two of bubble wrap so you can cushion any fragile souvenirs you might buy.
97. Use a pill organizer to keep your jewelry from tangling.
98. Loop each necklace you want to pack through a drinking straw and fasten it; this will keep it from getting tangled.
99. An electronics organizer can keep your charging cords and earbuds tidy and separate from each other.
100. Protect your most valuable items by keeping them in a money belt under your clothes.
101. Consider stashing extra cash in an unassuming container such as an empty lip balm tube or prescription bottle. Such containers are unlikely to be targeted by thieves.
Related Stories
All products have been hand-picked by our writers and editors. Items purchased through links may earn us a commission.