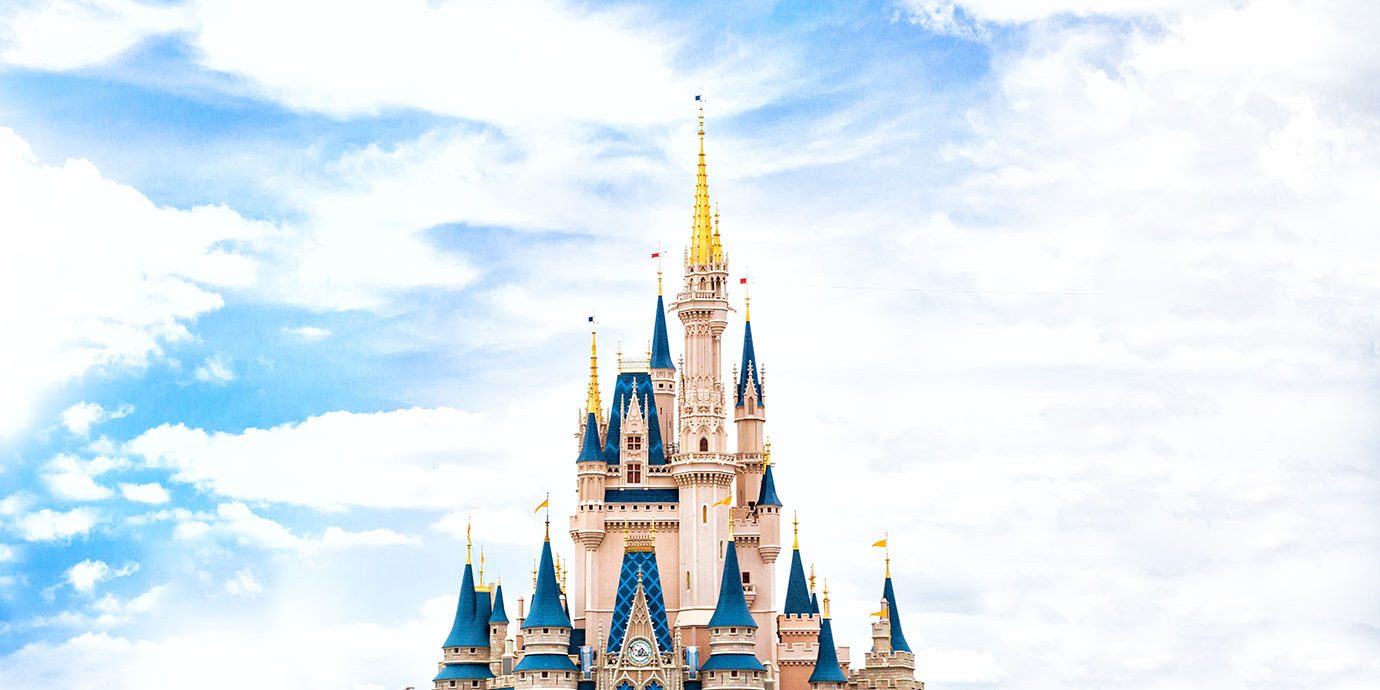 By Trip Type
10 Must-Pack Items for a Girls' Getaway to Disney
Land or World, Tokyo or Paris, California Adventure or Magic Kingdom—a trip to a Disney theme park is a thrill, especially when you go with your girl squad. This Disney packing list strikes a balance between practicality and Mouse-y magic, so you have everything you need for the Happiest Place on Earth. No matter if it's your first trip or your hundredth ride down Space Mountain, a visit to Disney means memories that will last a lifetime, which makes it the perfect spot for a girlfriend getaway. So dig up your old autograph book and save a few dollars by paying for parking in advance. You're going to Disney!
1
Mouse Ears
There's no more iconic Disney park accessory than a pair of Mouse Ears! Each park offers styles of their own, but consider bringing your own. We love this velvet baseball cap, especially since it will provide extra sun protection when you're waiting out lengthy lines.
$14 at ASOS
2
Walking Shoes
A day on your feet calls for your most comfortable pair of sneakers. These low-top Lacoste x Disney tennis shoes feature a repeating Mickey print on the soles so you can display your fandom, but, you know, subtly.  
$130 at Urban Outfitters
3
A Light Sweatshirt
Going to an amusement park is like an exercise in temperature management: you've got your brutally bright direct sunlight, you've got your brutally arctic indoor AC. Prepare to layer as needed by bringing along a light sweatshirt. This limited edition option from UNIQLO features Andy Warhol's iconic 1981 portrait of the Mouse himself.
$30 at UNIQLO
4
A Waterproof Poncho
Weather changes on a dime, but your Disney experience is happening rain or shine! This zip-front festival poncho comes with an adjustable hood and packs into its own pocket for easy storage. You'll be the envy of everyone else in line when a dreaded drizzle starts—not only because you've come prepared, but also because you look amazing.
$135 at ASOS
RELATED: The Best Raincoats for Travel
5
A Full-Zip Backpack
The best carry-all option for Disney is a fully zipable backpack—and we'd like to give a special shout out to this Vans x Disney option. While totes or packs with clasp fasteners are cute, full-zip backpacks keep you hands-free throughout the day and will help you not lose your sunglasses or wallet in the ride storage bins. Note that backpacks must fit within the following parameters: 24 inches long, by 15 inches wide, by 18 inches high.
$45 at Nordstrom
RELATED: Travel Backpacks We Love
6
Sunglasses With UV Protection
Chances are, a good chunk of your Disney day will be spent in direct sunlight. Protect your vision with these lightweight aviators from Ray-Ban. The adjustable nose pads and full UV protection will help you make it through the day headache-free.
$153 at Nordstrom
7
All-Important Sunscreen
Supergoop's Perfect Day 2-in-1 Everywear Lotion is as brilliant as it is practical. Water-resistant SPF 50 lotion and a minty lip balm with SPF 30 are paired together to provide broad-spectrum sun protection in one compact tube.
$19 at Sephora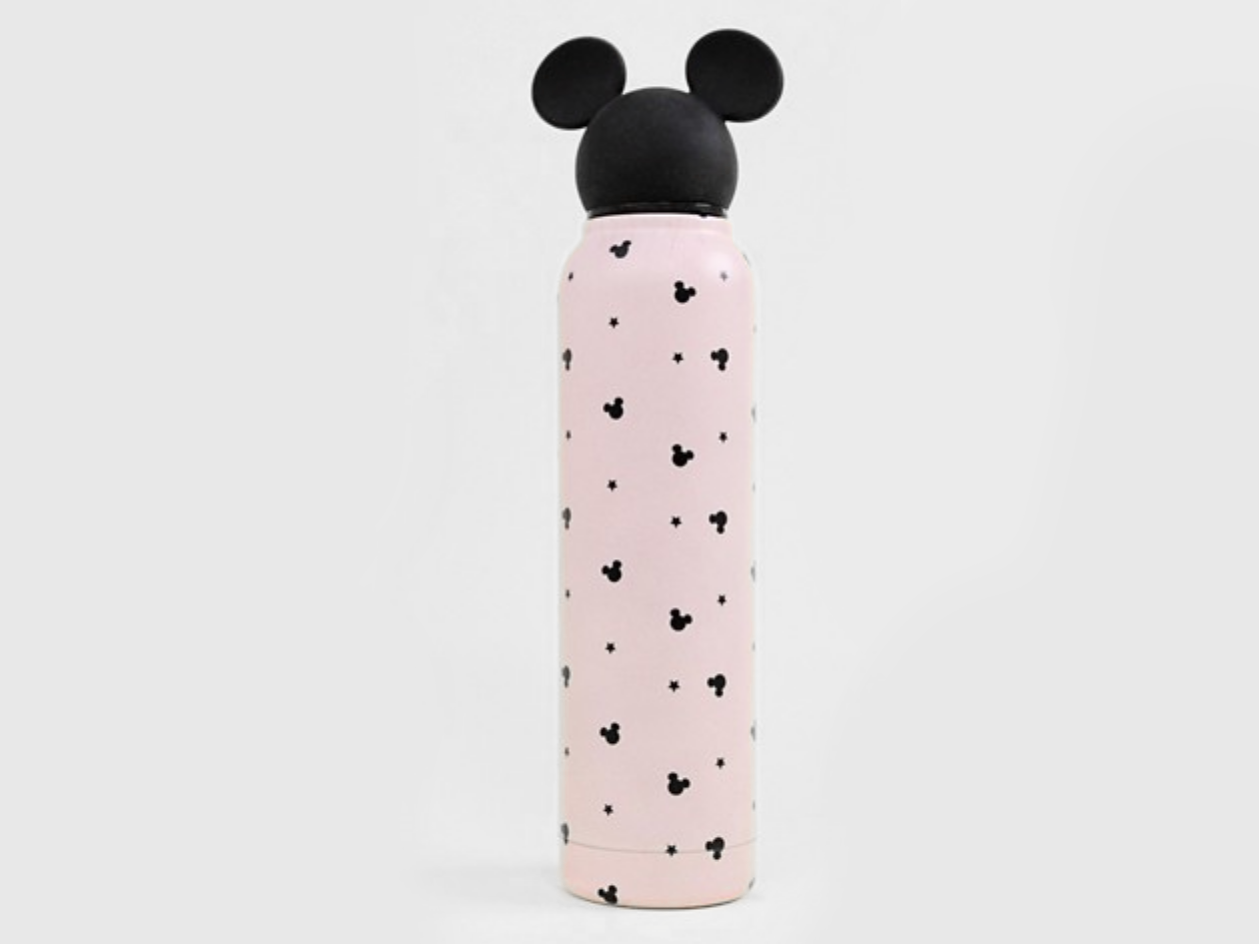 8
A Metal Water Bottle
Glass bottles are a no-no at Disney theme parks, and good luck buying a large Fiji without a side of sticker shock. Come prepared and stay hydrated with this reusable metal bottle—complete with its own Mouse Ears!
$26 at ASOS
9
Hand Sanitizer
Dr. Bronner's organic hand sanitizer is a must-pack item for any Disney day bag. Use it before meals, after gripping handrails, or just to quickly refresh and de-stress (mmm, lavender oil).  
$6 at Urban Outfitters
10
A Light Blanket
Bundle up under the stars while watching the fireworks—or Fantasmic!—with this adorable fleece blanket, featuring Mickey and Minnie as constellations. It will likely also come in handy on chilly nights waiting in line for the parking lot tram.
$30 at UNIQLO
11
Bandages
Even with your most trusted walking shoes, a blister may just strike when you're clocking the type of mileage a Disney theme park offers. Don't let one slow you down by packing your own Band-Aids. These waterproof cushion bandages act as a top layer of skin, so your blister will heal faster and without scarring.  
$4 at Amazon
12
Guidebook
Whether you're a Disney veteran or a Magic Kingdom newbie, Birnbaum's 2019 Disney guidebook helps with park strategy, budgeting, coupon clipping, resort and dining options, and additional tips to make the most of your trip.
$16 at Amazon
13
Polaroid Camera (and Special Disney Film!)
You'll have your phone on hand to capture a magical moment or two, of course, but we say: extra-special memories merit an extra-special camera. Selfie sticks are not allowed in any Disney theme parks, so why not go old-school with your camera choice and take snap pics with this anniversary edition Mickey Mouse Polaroid film. Bonus: Waiting for the film to develop can be another great way to pass the time in line.
$160 at Urban Outfitters
Related Stories
All products have been hand-picked by our writers and editors. Items purchased through links may earn us a commission.