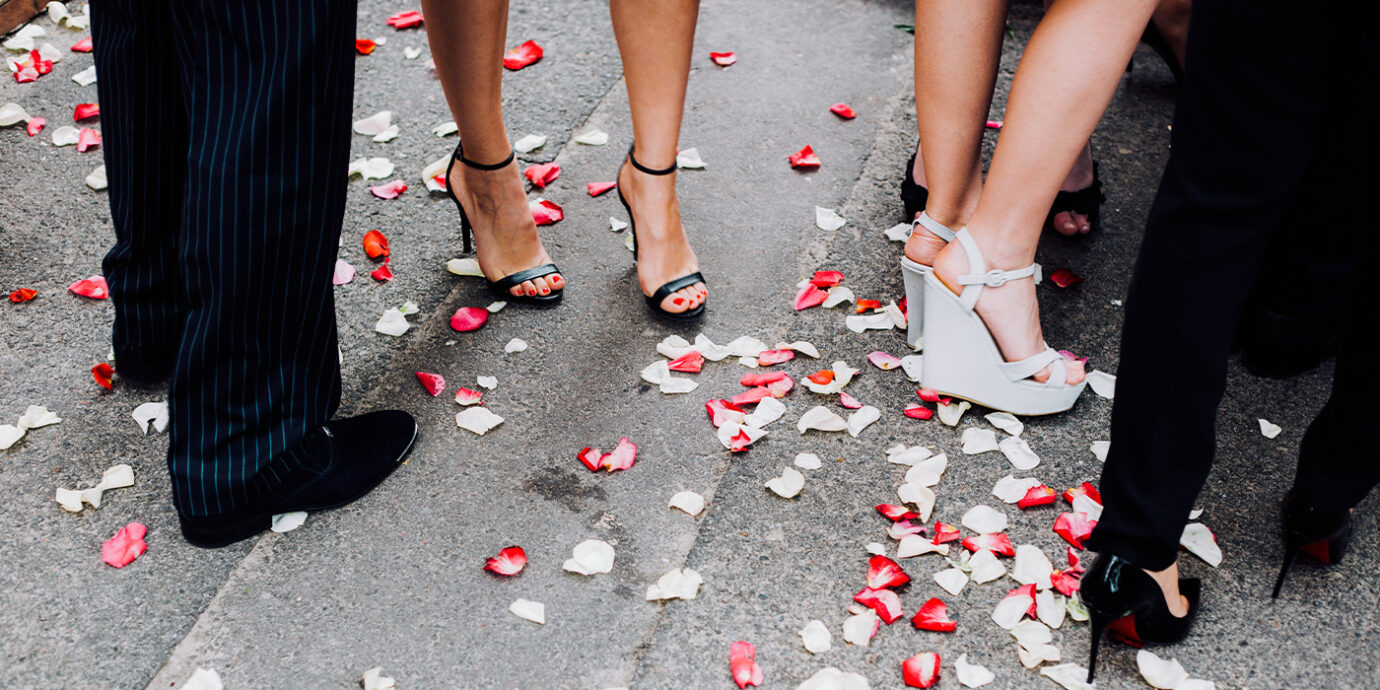 Packing Tips
The Foolproof Guide to Every Dress Code and Outfits That Cover Each One
Oscar Wilde once said, "You can never be overdressed or overeducated." But then again, he never had to deal with an invite that read "Dressy Casual." (Huh?) Whatever invitation and corresponding dress code is stressing you out, we've got answers. Do you really have to wear a white bow tie to a white tie wedding? Are jeans considered business casual? How dressy should you be for a cocktail party? Follow our guide to every dress code for men and women and get all of your questions answered so you can plan and pack with confidence. Mr. Wilde would be proud.
Dress Codes for Parties and Events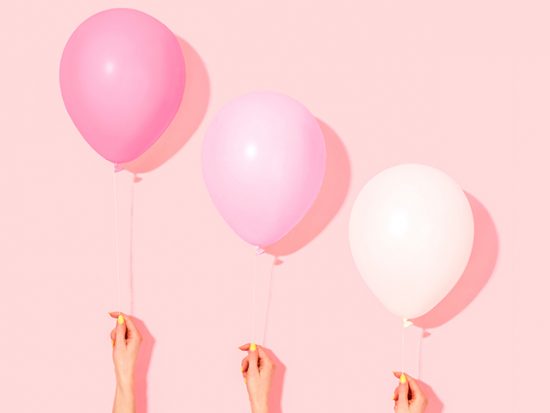 White Tie Dress Code
Nothing is more formal than a white tie dress code. The Met Gala has a white tie dress code, if that's any indication of how fancy this dress code is. It's also notoriously difficult; even celebrities with ample disposable income and paid stylists run into common mistakes, like wearing a regular tuxedo suit instead of one with a tailcoat. If you want to go the extra mile, it's the only dress code where a top hat and evening gloves are perfectly on point. Another rule to follow? No wristwatches—it's considered rude to think of the time during such an important event.
Luckily for women, the white tie dress code is more open ended and forgiving. (How often do we get to say that?) The main goal is to dress fancier than you ever have. This plunging ball gown gets the job done, thanks to the flattering sweetheart neckline and jewel tone. Add eye-catching crystal earrings from Alexis Bittar, an evil eye cocktail ring, and a stunning box clutch. If you've ever wanted an excuse to buy a pair of French Louboutin pumps, white tie is it. One big no-no for women? Wearing an item with the designer label prominently displayed—red bottoms are subtle enough to pass muster.
For men, white tie dress codes are strict. To properly follow white tie, you technically need a tuxedo coat with a tail. But let's get real; unless you're willing to go the haute couture route, they're nearly impossible to find. Instead, stick to a high quality black tuxedo coat with a pleated white (never black) tuxedo shirt and a white bow tie (nothing else is acceptable). Finish off the look with your nicest pair of cufflinks, a boutonniere (real, not artificial) and black patent dress shoes. Top hats are optional, but encouraged.
Black Tie Dress Code
Black tie dress codes are a notch below white tie in terms of formality. There's a bit more room for personal style; the Oscars have a black tie dress code. Again, women get much more leeway here, and both floor length or short dresses are allowed. How revealing you want to be depends on the occasion, of course. Heels are expected. Men should wear a tuxedo jacket with matching trousers, a bow tie of any color, and a cummerbund. For celebrity style inspiration think: George and Amal Clooney.
Just about any gown that makes you feel special and fits well will do for black tie events, but this one-shoulder organza ball gown is a fun pick that will make you stand out. Finish the fit with platform heels from Saint Laurent that will sparkle when you need to pick up your dress to make a move. Fourteen-carat gold chain drop earrings frame the face and a gold clutch adds just the right amount of pizazz.
All there is to black tie for men is to wear a tuxedo—which is where this Saks Fifth Avenue two-piece suit comes in. The wool is a major upgrade from a casual cotton coat and since the pants are from the same line, you'll know that the colors will match perfectly, which is a risk you run when mixing brands. Some black tie events require a bow tie instead of a regular tie, so play it safe and learn how to tie a bow tie. If you want to take a cue from the red carpet, many leading men have been experimenting with color, patterns, and velvet—but please don't wear a novelty bow tie under any circumstances.
Formal Dress Code, AKA Black Tie Optional
A formal, or black tie optional, dress code is where things start to get a bit more casual…and confusing. For men, tuxedos are welcome but not required. Women can choose a full-length gown or go much shorter. So many clothing options makes it difficult to strike the right balance between dressed up enough and overdressed. For clarity, look to your host and the event's location. A private yacht with a coursed dinner at sunset should lean toward more formal while a hotel's event room for late afternoon cocktails and canapes can bring a more casual look.
A formal dress code gives you a bit more freedom to play around with different dress lengths and this frock from Anthropologie pairs the fun factor of a floor-length gown with a deep slit hitting close to the hip. Instead of going the dangly route, stick to a pair of stud earrings, like these from Gorjana. Trade in sky-high stilettos for a still-sexy made-in-Italy sandal with a spike heel. And how about a gleaming, croc-embossed wristlet? If it's going to be chilly, throw this velvet blazer over your shoulders for a modern edge.
Ditch the tuxedo and go with a high quality, tailored black suit at your next formal event, such as this fabulous pick from Bonobos. Unlike more formal styles, black tie optional allows you to get a bit more creative, at least when it comes to the type of ties that are acceptable. The easiest way to look the part is with a patterned tie, such as one with sophisticated tweed dots.
Cocktail Dress Code
A cocktail dress code is even more casual than black tie optional, and is a good time to experiment with color and more playful silhouettes. For men, a slim-fit suit and tie will keep you on theme and for women there is a lot of freedom to play around with all sorts of dresses, from a classic LBD to something with creative printed patterns or open shoulders. Whatever you decide, have fun with it, it's a party!
When in doubt, a fun dress is always the way to go for a cocktail party, and this one from Vince Camuto will certainly point a spotlight toward you, thanks to the shoulder-exposing neckline. A pair of bold heels from Alice + Olivia will keep you sharp and ready for the dance floor. And this beaded bag dresses up any look while remaining very ladylike.
A suit without a tie is a classy and timeless look which will work magically for your next cocktail party. Since these casual pants and blazer are slim fit, they're more GQ than office chic and gives you plenty of room to improvise. Want to go with a pastel pink shirt instead of crisp white? Sure!
Semi-Formal or Dressy Casual Dress Code
A semi-formal dress code is basically another way of saying "dress nicer than you would for work." Think of it as a step up from business casual, but not much further. For men, swap chinos out for a nice pair of dress pants that matches your blazer. For women, think about structured cocktail dresses or even your favorite tailored jumpsuit. Accessories and shoes for both genders should be purposeful and polished.
Do the unexpected with this eye-catching and sexy jumpsuit, along with an eclectic pendant necklace and a pair of fashionable block-heeled sandals. A mini sequin corresponds, but doesn't completely match the heels, which looks fresh.
The beauty of a three-piece suit is that you can ditch the vest depending on the event, or add it back in for more formal outings. You can even match the jacket with gray or black dress pants if you're feeling really crazy.
Dress Codes for Business Events

Business Formal Dress Code
A business formal dress code is all about portraying professionalism and trust through your outfit. Michelle Obama is the master of this look. Men should wear a crisp suit in a dark color, with a neutral shirt and a tie. Women have a bit more freedom and can wear a range of items like a pencil skirt or pair of dress pants with a matching jacket, a pantsuit, or a structured dress. All pieces should be crisp and ironed.
Suits are for everyone and nothing is more welcome in a business formal setting. These khaki-colored separates come together to form a professional, but fashionable look, thanks to the oversized cut. Pair with a leather satchel large enough for a laptop and Italian-made loafers from Everlane. Pro status.
Look, even if it's a little boring, a navy suit is the standard business formal selection for a reason—it looks great and gives you plenty of different ways to put together variations on the fit. Don't forget the tie! One note: Most agree that black shoes are the most formal shoes to wear with a navy suit.
Business Casual Dress Code
Business casual is less formal than business formal, but is still a professional and polished look. For men, it means wearing slacks and a tucked-in button-up shirt. For women, it typically means a skirt or dress pants with a button-up blouse, although there is quite a bit of freedom. It's worth noting that many offices steer toward the casual end and allow for dark tailored jeans. Again, all items should be ironed and accessories in good shape.
Realistically, business casual and business formal are relatively similar for women, but you have a bit more freedom to accessorize with jewelry. Make sure to pick up a neutral pencil skirt, such as this one from Vince Camuto, since it will give you endless options for workwear. We like it paired with this Everlane Notch shirt or a button-up blouse.
To play it safe, men should always wear slacks for business casual instead of chinos, and these cotton-blend slacks by Bonobos are the perfect pick for the job, especially in the nearly neutral navy. There are plenty of options for tops in business casual, but oxford shirts are the gold standard, especially with Everlane's high quality Japanese cotton. Make sure to stick to dress shoes unless you work in an office/industry casual enough for luxury sneakers.
Smart Casual Dress Code
Smart casual takes the principle of "looking nice for work" and leaves some interpretation to the dresser. In fact, many offices that claim to be business casual are closer to smart casual. Instead of slacks and dress shoes, men are welcome to wear chinos, dark jeans, and dressy sneakers. For women, feel free to go a bit more fashion forward, whether it's with a nice pair of jeans or extra jewelry. Regardless of gender, shorts and low-cut tops aren't appropriate.
It's not hard to be stylish and work-appropriate in the smart casual dress code. Start with this silk blouse from Cuyana, which looks equally good tucked in and hanging loose. Feel free to have some fun with the shoes, like with these slingback pumps from Vaneli, or swap them out for a pair of white sneakers.
Smart casual is all about looking nice at work and this outfit passes the test with flying colors. The Common Projects Achilles are both beautiful and minimalistic, so you couldn't go wrong with matching these with any smart casual outfit. By adding a dark pair of jeans and a blue linen button-up, you'll be dressed and ready for meetings. For a more casual office, it's common to bring a backpack instead of a briefcase if you'd prefer.
Business Cocktail Dress Code
A business cocktail dress code basically means dressing for a work party, with the emphasis on work and not party. You can get a bit more loose with your fit, but make sure it's still appropriate for the office. For women, this is a perfect opportunity for fun statement jewelry and animal print accents. For men, it's hard to beat the quality T-shirt and blazer combo.
Remember that this dress code is typically reserved for work parties and out-of-office events, so you might as well dress for the occasion! Start off with gorgeous dress that looks like two well-coordinated pieces, and add in trendy heels, gold hoops, and satiny neutral lip color.
You usually can't get away with a t-shirt in the office, but when you match it with a snazzy Bonobos blazer (which is also water resistant), it's transformed into a sophisticated outfit that is right on the perfect line between casual and formal. These subtle houndstooth pants look great with a driving shoe.
Dress Codes for Weddings
White Tie Dress Code
Realistically, it's rare to run into a white tie dress code for weddings since the code calls for very expensive outfits. Most men don't have tailcoat-style tuxedo coats at the ready and most women don't have a ball gown on call. Still, if you run into it, perhaps at a royal wedding, just know that it's the most formal dress code possible. For men, it means white bow ties, white shirts, and a black tuxedo (with a tailcoat, if possible). For women, the dress code requires you to wear a floor-length gown. A white tie wedding invite may be a good time to use Rent the Runway.
It's time to dress better than you ever have before with this knockout Halston gown, which has a subtly draped front and a flattering slit. Complete the look with a pair of shiny studded earrings and your best stilettos, such as these strappy classics by Stuart Weitzman. A box clutch holds your phone, lipstick, and credit cards.
White tie is the most formal way to dress, and it's a pretty rare invitation to receive. The major difference between white tie and black tie is right there in the name; so make sure you have a sharp white bow tie (don't even think about coming with a black one) and don't skimp on shoe quality and a fresh boutonniere. Tails are technically expected, but they're difficult to find unless you're going to a couture house.
Black Tie Dress Code
A black tie wedding is one of the most common dress codes you'll encounter. For men it's simple enough, wear a tux with a black bowtie, although some more casual events will accept a necktie. For women, it's basically identical to white tie, although you aren't expected to go as over the top. In other words, wear a floor-length gown if you want to, but for most weddings, a dressy cocktail dress is acceptable.
A black tie wedding dress code shouldn't be stressful; in fact, it's an easy opportunity to bring out your favorite accessories. One way to coordinate the look is to start with a chic a-line dress, like this one from Alfred Sung and add on a pair of gold bar earrings and ankle strap sandals. It's sophisticated without looking like you tried too hard.
Go with a modern fit for your next black tie wedding with the help of this tuxedo set from Express and complete the look with bow tie from Brooks Brothers. Yes, a tuxedo is very straightforward, but the best way to stand out is by focusing on having a great fit and shiny shoes.
Formal Dress Code, AKA Black Tie Optional
A black tie optional wedding is one of the simplest dress codes out there. For men, it means you can wear a tux, but a nice dark suit is also acceptable. One key difference between this and black tie is that a necktie is much more common than a bowtie. For women, it follow the normal formal dress code logic, but shorter cocktail dresses are definitely acceptable across the board.
Believe it or not, you don't have to spend your savings to attend a formal wedding. This metallic jumpsuit from Anthropologie is glamorous and it's hard to resist at the under-$200 price tag. From there, add on your favorite metallic accessories and you'll be turning heads.
Suits aren't boring, so don't act like they are! Instead of a plain blue suit, go with one like this one from Banana Republic, which has a subtle sharkskin pattern that looks sleek. Match that with a bold tie and you'll be the life of the party.
Dressy Casual Dress Code
Dressy casual is exactly what is sounds like. The intended look should be more dressed up than your day-to-day outfits, but if you show up in a tuxedo you will look ridiculous. For men, a suit and tie is the easiest way to go, but you could get away without the tie for most weddings. For women, a nice cocktail dress or even a skirt with a formal top will do.
Attend your next dressy casual wedding in good style with this floral midi dress from Anthropologie. The V-neckline is universally flattering and the length is perfect for the dance floor. All you need to put the look together are gold accents and steady block heels.
Justin Timberlake loves a suit with a tie, but for a dressy casual wedding skip the necktie and go for a pocket square instead. This chambray suit is a nice look that's dressed up, but not formal.
Festive Attire Dress Code
Festive attire is relatively new, but it's basically cocktail dress code with an emphasis on creativity. For women, bold colors and patterns are more than welcome, so if you happen to love bold prints, this is the best occasion to bring them out. For men, think of experimenting with a patterned suit or an unusual color and adding a fun pocket square.
It's hard to resist the opportunity to wear a sparkly dress and this one by Shoshanna is practically made for a festive attire wedding. Keep the focus on the dress with black tights and pumps and metallic details.
How often do you get to wear a windowpane suit? Luckily, it'll fit right in at a festive wedding. The check pattern and cool sneaks will give you infinite style points and may have people following you around to ask for fashion advice.
Casual Wedding Dress Code
A casual wedding dress code is similar to business casual in a workplace. Basically, you should be dressed a bit nicer than average, but there's no need to spend a ton of money on a suit or expensive gown. For men, dress pants or even chinos and a dress shirt is acceptable. For women, anything from a cocktail dress to a pantsuit is appropriate.
You don't need a floor-length gown for a casual wedding. Something like this easy cotton midi dress would be more appropriate. Glam it up with a pair of sexy sandals and pearl-studded earrings.
Keep it simple the next time you dress for a casual wedding. One of the most effective ways to look great within the parameters is to wear a collared shirt with short sleeves and a fun print. It has the dressed-up look of an Oxford shirt mixed with the "ready to party" feeling of a Hawaiian shirt.
Tropical Attire Wedding Dress Code
Although tropical attire isn't an official dress code, it's essential to understand if you are ever invited to a destination wedding on the beach. Keep it playful, bright, and don't forget the elegance. For both men and women, go with tropical hues and floral prints. Just about any type of clothing is acceptable as long as it looks nice; don't even think about showing up to a wedding in your swim gear.
This midi dress from Farm Rio is fun-hearted, and, thanks to the linen material, light, making it a great for sunny weather. Complement the leafy detail of the dress with statement-making fuchsia earrings and wear easy-off heels in case you need to be on the sand.
A destination beach wedding may be the only time it's appropriate to wear a pair of Birkenstocks to a ceremony. Keep the upscale beach vibe going with relaxed linen pants and a structured shirt with some flair.
Related Stories