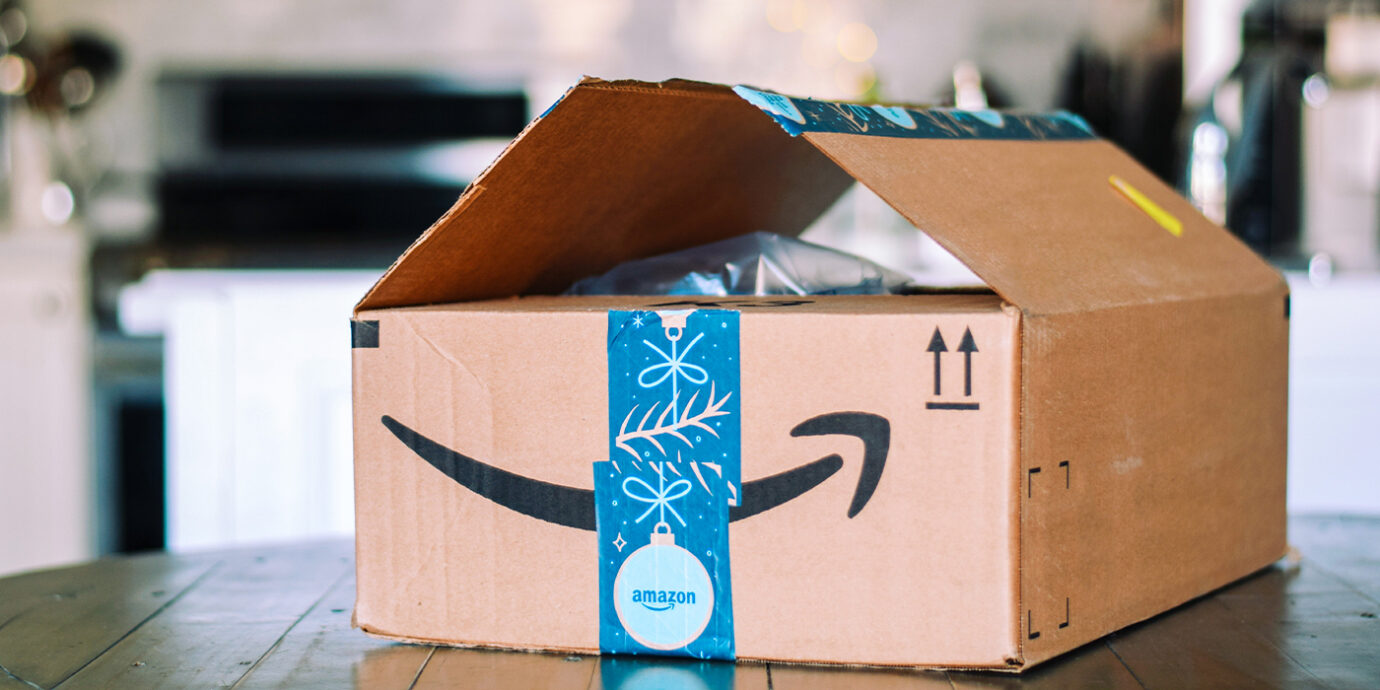 Shop
Every Amazon Hack You Need to Know, Whether You're a Prime Member or Not
One of our favorite uses of Amazon is to purchase products before trips. It's our go-to source for everything from purses to passport holders, camping gear to cameras. For long car rides or flights, we download ebooks and audiobooks, music, and movies. Of course, upcoming trips aren't the only time we shop at Amazon—we use it for everything but the kitchen sink. (Actually, never mind, Amazon also sells kitchen sinks.) But shopping on Amazon can feel like an obstacle course. That's why we've collected every single deal, hack, and work-around we could find to help you save time and money on whatever it is you need to buy. You're welcome. 
Jump to Sections In This Article:
Tips For Amazon Prime Members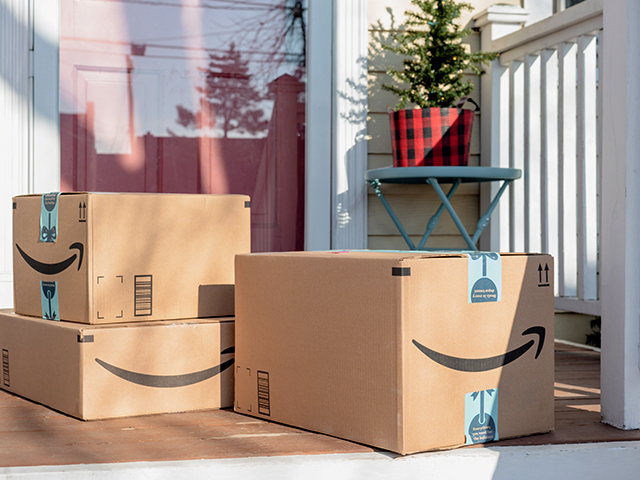 Everyone knows that Amazon Prime members get free fast shipping, but many people don't know about all of the other benefits members score, including free digital goods, exclusive discounts, and super-speedy delivery, all for about $10-$13 a month. If you're Prime-less, read Prime Membership Hacks (below) to see if you can score a membership on the cheap, or just skip ahead to the next section—there are still deals for you!
Prime Membership Hacks
Free membership with Amazon Household: Any prime member can add one adult to their Amazon Household for free (kids and teens can also be added). You don't even have to share an actual household. Though adult users will have access to each other's credit card numbers, members who share a household can still sign in with their own accounts, which link to their own shipping addresses and credit cards as per usual. Note that you can't just hop from household to household: after you leave one, you have to wait 180 days to join another.
Free/cheap trial memberships: Prime frequently offers trial memberships for free or dirt cheap. Thirty-day trials are often available if you haven't tried Prime before. Otherwise, look out for other deals. We've even heard of one-week Prime trials for as low as $2—useful if shoppers want to use Prime benefits just once or twice. But be careful: all memberships auto-renew, so don't forget to cancel on time.
Half-price student memberships: Students with valid .edu email addresses can get six-month free trials and/or a half-price memberships with Prime Student. Bonus benefits include special deals and free samples exclusively for students.
Half-price government assistance memberships: If you're on government assistance with an EBT or Medicaid card, you can get Prime for half the price.
Only get Prime if you'll use it: No doubt Prime offers members a huge array of perks, but if you won't use them on the regular, the service won't be worth the monthly fee.
Prime Shipping Freebies
Fast, free shipping: Prime's most popular benefit: free, fast shipping on most items with no minimum order, including two-day, one-day, same-day, or even two-hour delivery on select items. Some new releases are also available for release-date delivery. Note that third-party items aren't usually eligible for free shipping.
Free shipping on $35+ at Prime Pantry: Prime Pantry allows you to bundle smaller items (like $3 hairspray) that would cost too much to ship separately. Orders of $35+ ship free for Prime members.
No-rush delivery: Not in a hurry to get your goods? Choose No-Rush Shipping at checkout on select items, and you'll be offered a credit (usually $1) for digital goods as a reward for your patience.
Extensive free delivery choices: Prime members can select their "Amazon Day," a day of the week when all their purchases will be delivered at once. Or, they can opt for in-garage, in-home, or in-car delivery with Key by Amazon (yes, they will put your order in the trunk of your parked car) using the Key App. Note, though, that the latter option is only available in select cities, and, while delivery itself is free, you'll have to buy a Smart Lock Kit—one for in-garage delivery runs about $150. Prime's free shipping also applies to Amazon Locker pickups.
Free grocery delivery: You can only shop on Amazon Fresh and Whole Foods Market as a Prime member, and the services offer free delivery in as little as two hours in some cities. (Without Prime, you can only shop for shelf-stable items on Amazon's regular website.)
Free two-hour delivery with Prime Now: This service is available in about 50 cities. While only select items are offered, you'll find plenty of products on Prime Now, including fresh foods from Whole Foods (pound of Gouda anyone?), baby items, household goods, electronics, alcohol, and more. Need something, like, right now? You can also opt to pay for one-hour delivery.
Exclusive Shopping Deals
Try on clothes free with Prime Wardrobe: This fashion service allows you to order select clothes, shoes, jewelry, and accessories (marked "Prime Wardrobe") to try on before you buy. If you don't want it, you can return it for free within seven days. Participating brands range from Theory to Adidas.
Exclusive Prime deals: Prime members can take advantage of exclusive deals and get early access to Prime Day—a sort of Black Friday for Prime members, which usually runs in July.
Bigger discounts: Prime members often get bigger discounts on select services. For example, regular Amazon users who buy in bulk with Subscribe & Save can get up to 15% off, but Prime users can get up to 20% off. Or, regular Amazon users get a 10% discount for items leftover in a Wedding Registry, up to $100 off, but Prime users get a 20% discount, up to $300 off.
Prime Entertainment Freebies
Unlimited photo storage: An excellent and little-known perk that's great for photo happy travelers, Prime members can store as many photos as they want on Amazon for free (and up to 5GB of video). You can use this service just for storage backup or to order prints and other photo products.
Free access to Prime Video: This allows you to watch all Prime Original content (which includes both movies and award-winning shows like Fleabag, The Marvelous Ms. Maisel, and Transparent), as well as a rotating array of non-Amazon movies and TV. Note that not all of the movies available to rent on Amazon are free on Prime, but you can get some excellent content (like The Sopranos).
Offline content: You can download TV shows, movies, and music to your phone or tablet using the Prime Video app. You can even download an entire season all at once if you have the device space. Of note: If you're planning on leaving the country, you'll want to do this before you take off, as content may not be available to download abroad.
Free access to Twitch Prime: This service offers free games and in-game loot as well as a subscription to twitch.tv.
Free music: Amazon Music offers about 2 million songs—by everyone from Frank Sinatra to Harry Styles—free for Prime users. (For access to Amazon's library of 50 million, you'll have to shell out another $10/month for the unlimited version.)
Free digital books, ebooks, and magazines: Prime Reading features a changing array of about 1,000 titles available for free. But note that this isn't the same as KindleUnlimited, which offers about a million titles for $10/month. (You can test it out for a month for free.)
Borrow books: If you have a Kindle e-reader, Fire Tablet, or Fire phone, you can borrow one book a month from the Kindle Owners' Lending Library. Amazon claims that "hundreds of thousands of books" are offered under this program.
Early access to new books: First Reads offers early access to some new books, along with a Kindle book of the month for about $2.
Free Audible Original Content: You'll get free access to original Amazon content on Audible, but don't confuse this with free access to audio books. For that, you'll need an Audible membership, which isn't included (or even discounted) with Prime.
Prime Rewards
Get 5% back with Prime Rewards credit cards: The Amazon Prime Rewards Visa offers a whopping 5% back on amazon.com and Whole Foods Market orders, along with other benefits. You might also nab an Amazon gift card at sign up.
Get 2% rewards when you reload a gift card: With AmazonReload you can reload your Gift Card Balance to earn 2% rewards. (And, nope: you can't reload it with your Prime Credit card for double rewards.)
Tips For the Prime-Less (and Prime Members, Too!)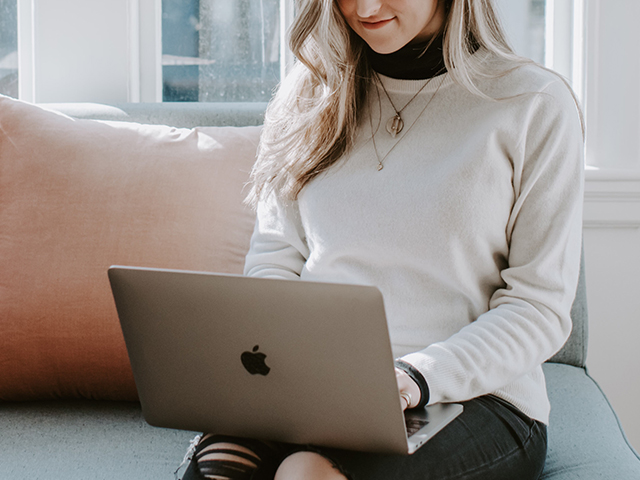 Amazon Stores
Pricing Hacks
Price Tracking: Use CamelCamelCamel to track the price history of almost any item on Amazon so you know if you're getting a good deal. You can also set up price alerts to get an email when the product hits your desired price. Or, if you want to keep it "in house," add desired items to your cart and click "save for later." In your Saved for Later list, Amazon will update you about any price increases or decreases.
Coupons: It's possible to find discounts and promo codes via third-party sites. However, Amazon rarely has such deals as they run their own offers (like Prime Day).
Pre-order Price Guarantee: Amazon doesn't offer price matching, but there's still one price guarantee that can help you save. If you pre-order an item with the Pre-order Price Guarantee, you'll get it at Amazon's lowest offered price between the time you press the buy button and the time it ships.
Pick a different color: Underselling colors or sizes of products (think clothing and shoes) are frequently offered at reduced prices. These can be significant, so click around on available colorways to compare. The same can be true for beauty product shades—for example, we've seen as much as a $20 price discrepancy on various shades of Colorescience's mineral sunscreen.
Try a new service: Amazon Music Unlimited, KindleUnlimited, Audible, and Amazon FreeTime Unlimited (which offers digital kids' content for starting at $2.99 a month) usually offer deals—like a free month or a $1 Echo Dot—when you subscribe for the first time. If you try a new Subscription Box from Amazon, it may come at a huge discount. Just don't forget to cancel before auto-renewal kicks in if you don't want to pay full price. Sometimes, Amazon will even offer a credit or incentive just for trying out a new app.
Use Amazon Coins: This one's a little strange. If you're looking to spend money on eligible digital goods you'll purchase through the Amazon Appstore (which is available on Android, the Fire Tablet, or Fire TV), you can use Amazon coins to buy them. 100 Amazon coins = $1.The more you buy, the more you save. For example, you can get 50,000 ($500) for $400. Just be sure the digital items you want to buy are eligible first. You can also give these as a gift.
Wait for Black Friday: Black Friday—which actually runs much of Thanksgiving week and into Cyber Monday—is a great time to order big-ticket items, especially those from Amazon's own product line. Fire Tablets, for example, can be as much as $50 off.
Shipping Hacks
Free shipping if you spend $25+: For orders of $25 or more you'll score free shipping. Some items aren't included in this deal, like third-party products as well as those offered in Prime Pantry. One hack: Put stuff in your cart over time, but only checkout once the total has hit the $25 threshold.
Subscribe & Save: With Subscribe & Save, you can automatically ship items you need regularly (think: laundry detergent and soap) every month to six months, as per your needs. (You can also skip deliveries if you're on vacation.) Not only do these items come at a 5-15% discount (up to 20% for Prime users), but you'll also score free shipping. Note that smaller items—like toothpaste—are usually delivered in quantities larger than a single tube. Level-two hack: Ostensibly, you could subscribe and then cancel your subscription immediately to score free shipping on subscribe-and-save goods.
Delivery Guarantees: Items with a guaranteed delivery date will ship free if they don't arrive on time. You can track this easily with Paribus, which alerts you if a product doesn't arrive by a specified delivery date. (Paribus also tracks price drops on other websites, though Amazon itself doesn't honor price drops.)
Return Hacks
Free returns: Often, Amazon and many independent sellers will offer full refunds and free returns within 30 days of shipment. As long as your reason for a return is covered, you can just print a shipping label for free at home and bring it to a drop point. Occasionally, Amazon will even let you keep the flawed item.
Return gifts: If you have an Order ID number, it's a cinch to return a gift to Amazon. But this is the real hack: even if you don't have an order number, you can often still return the gift. Just contact customer service with the gift giver's name, email address, and phone number. The gift giver isn't notified of your return, and you'll be refunded the price of the gift once you send it back. Even if you're not 100% sure the item was ordered from Amazon, customer service will check.
Shop over the holidays: If you need a longer return period, shop over the holidays. Items ordered between November 1 and December 31 can be returned until January 31st.
Use a registry: Items purchased from a baby registry have a 365-day return window and those from a wedding registry have a 180-day return window.
Ask customer service: If you think you deserve a refund outside of the return window, it might be worth chatting with customer service.
Audible returns: If you have an Audible membership, you can return or exchange a book free pretty much whenever you want, even if you've listened to it. Yes, this basically means you have access to unlimited audio books even though a standard subscription is for one audiobook per month. However, the website cautions against abusing this: "In instances where we find the benefit is being overused, we may reach out to assess why."
Money Back
Trade-in: You can trade in old items for Amazon gift card $$$. This is especially useful for electronics you'd otherwise junk.
Upgrade: Many Amazon-branded items are available for an upgrade. For example, trade in an old Fire tablet (even non-Amazon or non-functioning tablets are eligible) and you'll get a gift card along with a 20% discount on your next tablet.
Amazon credit card: Even if you don't have Prime, you can still sign up for an Amazon credit card. The Amazon Rewards Visa Signature Card offers 3% back on Amazon purchases, among other benefits. Amazon often offers an Amazon gift card upon sign up.
Check affiliations: If you have credit cards or rewards memberships, check if they have an affiliation with Amazon. Right now, JetBlue will give you 3 TrueBlue points for every dollar you spend in the air. These kinds of deals may seem specific, but if you're a frequent flyer who's about to make a big purchase, it might behoove you to do it at cruising altitude.
Book/Entertainment Hacks
Lend digital content with Amazon Household: Yes, there's a reason to add an adult to your Amazon Household even if you aren't sharing Prime benefits. Households without Prime can still share digital content like eBooks, audiobooks, apps, and games. Up to two adults and four kids can share content. Note that you can't share Kindle Unlimited books or your Music Library. Sharing content is a little convoluted, but worth looking into.
KindleUnlimited or Audible: Getting specific subscriptions can save you money on services you use frequently. Avid readers can sign up for KindleUnlimited—$10 a month gets you unlimited books and mags. If you're an audiobook devotee, get a $15 membership for one audiobook plus two Amazon Originals per month.
Free streaming music: Yes, there are many places to get free music. But did you know one of them is Amazon Music? The service offers free streaming of theme-based playlists and stations—with ads, of course.
Kindle Daily Deals: Kindle Daily Deals offers a changing lineup of digital books for really cheap—think one to three bucks.
Kindle without a Kindle: Even if you don't have a Kindle or Fire Tablet, you can still read Kindle books via the Kindle app. This is great for travelers with smartphones who want to travel light.
Rent textbooks: Students can save money by renting textbooks through Amazon rather than buying them. Returns are free once the semester is over. You can even rent digital textbooks for less hassle.
Buy third-party used books: Though you won't be able to score free shipping, it can still be significantly cheaper to buy used third-party items rather than buy them new.
Shop internationally: Astoundingly, it's possible to get some books cheaper through international Amazon websites. CheapRiver searches through the US site and four international sites, accounting for exchange rates and shipping costs, to show you how to get your book is cheapest.
Gifts & Other Freebies
Free Prime services for EBT card users
If you're on government assistance, you can get some Prime services for free. (You can also score a Prime membership for half price if you have an EBT or Medicaid card.)
EBT Prime Pantry: EBT card users in some states can get free shipping on Prime Pantry orders of $35 or more, just like Prime members.
NY SNAP EBT Groceries: SNAP EBT card holders in New York can get free access to Amazon grocery services like Prime Pantry and AmazonFresh without a Prime membership.
Related Stories
All products have been hand-picked by our writers and editors. Items purchased through links may earn us a commission.