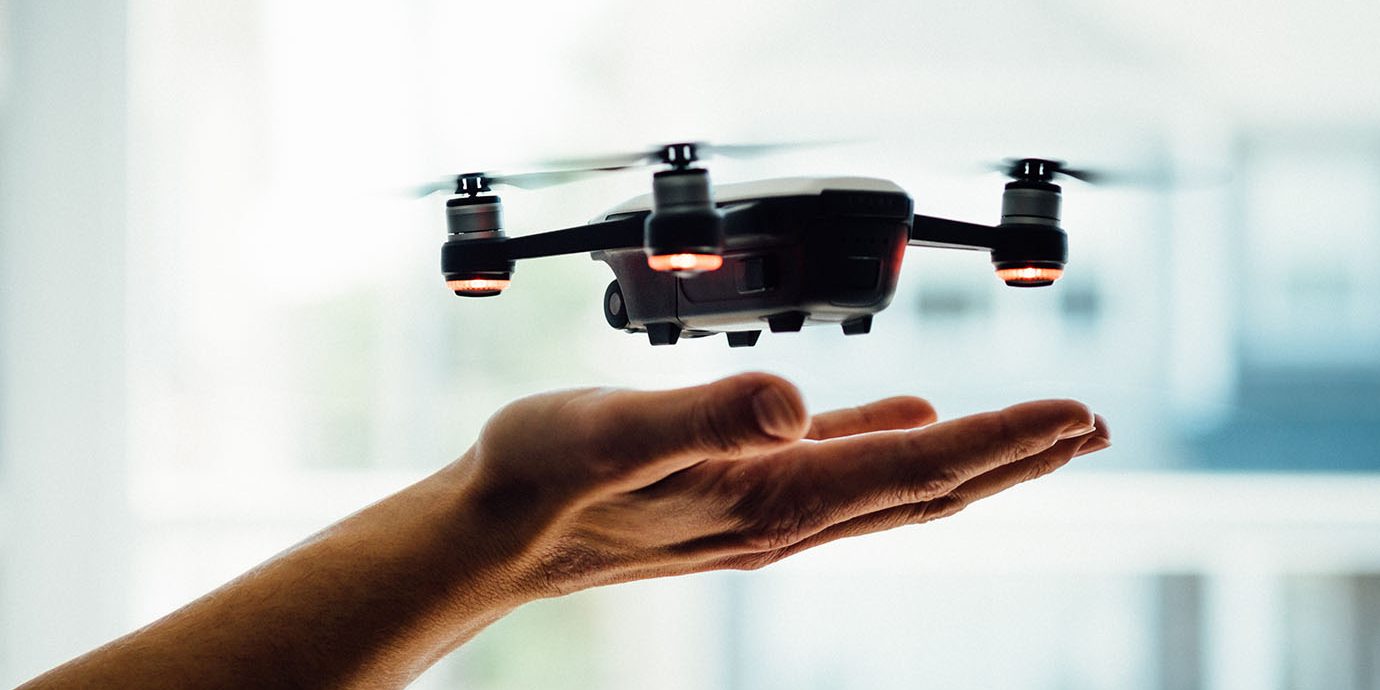 Shop
Best Drones With Cameras
Smartphone cameras have come a long way—so much so that you now don't really need to bring a separate camera to capture your travel moments. But if you want to up your photography game, consider investing in a drone. Once a toy for the most serious of hobbyists, these mini, remote-controlled machines have crossed into the mainstream, thanks largely to simplified technology that makes piloting way easier. What makes them amazing for travel is that they provide unique, uncharted footage that you usually only see on a helicopter ride. (And a surefire way to rack up the Instagram likes!) The best drones for travel are compact and carry-on-ready, and come with a built-in camera, so you don't have to worry about sending your smartphone into the sky. We've picked out the best travel-friendly drones with cameras, whether you're new to the world of drones or an old pro.
Beginner-Friendly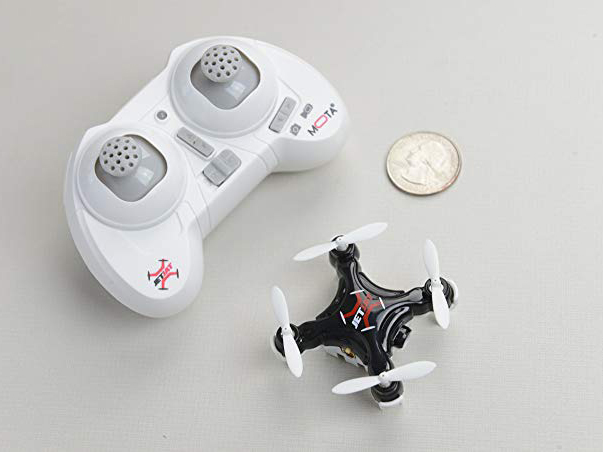 1
Mota JetJat Nano-C
While drones can take travel footage to the next level, they can also come with sky-high price tags. This Mota model is one of the most affordable drones out there—it's about the same as what you might spend at Starbucks in a week. Great for beginners who don't yet have piloting chops, the Nano-C fits into the palm of your hand and bills itself as the smallest and lightest camera drone in the world.
$33 at Amazon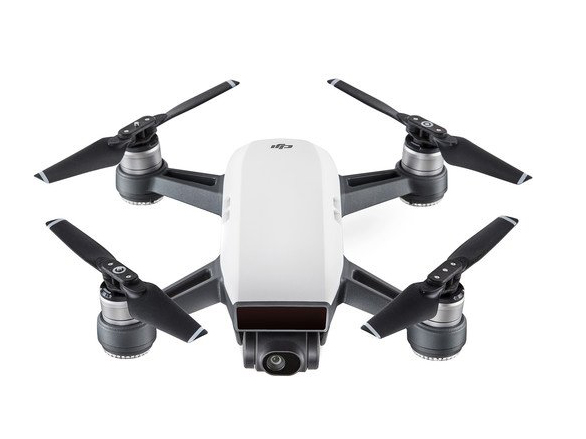 2
DJI Spark Portable Mini Drone
Go from smartphone to smart drone. The DJI Spark has gesture recognition, so you can control its movements—even take selfies—by flashing specific hand movements its way. And with the Tapfly feature, you can tap a location on your phone and the drone will fly there.
$321 at Amazon
3
Holy Stone F181C RC
Piloting a drone takes time to master, so if you're just getting your bearings, the Holy Stone is a good one to consider. With three keys, you can complete basic flying maneuvers like starting and landing, getting the drone to fly back to you, and performing 360-degree flips, which will make for some pretty unique shots!
$72 at Amazon
Waterproof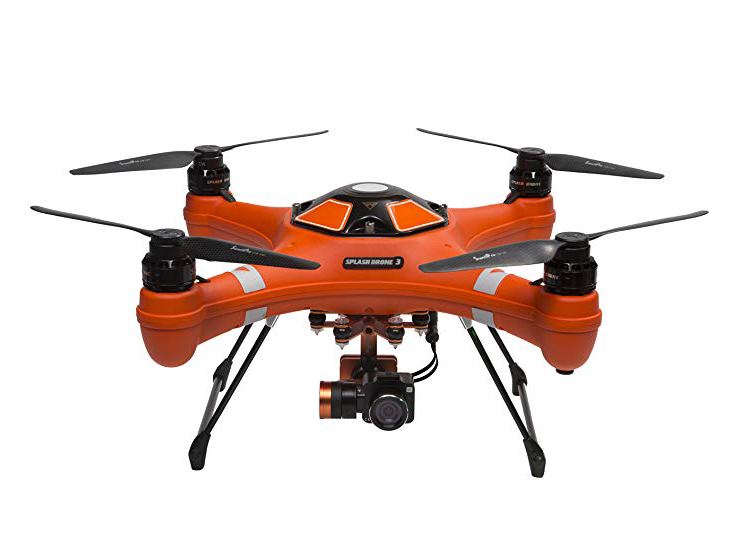 4
SwellPro Waterproof Drone
This SwellPro drone has quite the price tag, but it's one of the only models out there that's completely waterproof. Meaning? You can fly it close to waterfalls or take it whitewater rafting, knowing it can weather rainy or misty adventures.
$1,699 at Amazon
Special Features
5
Parrot Bebop
Parrot's Bepop drone stands out for its immersive first-person-view headset, which lets you experience breathtaking scenery in the moment. Also, this little flier can soar up over a mile away, so you won't have to keep moving to score shots. Perfect when you want views without the scrambling.
$600 at Amazon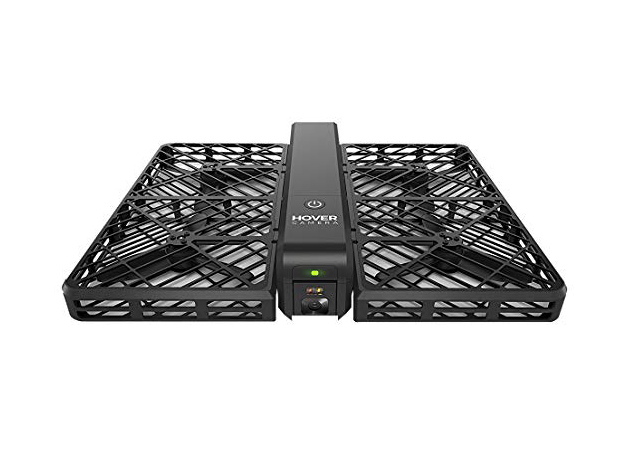 6
Hover Camera Passport
Consider this drone the smarter version of a selfie-stick. Just send it on its way and it will capture photos or video for up to 7 minutes, and from as high as 164 feet. The Hover uses face and body recognition, so you can run around and pose in various spots, and trust that it'll nail the shot. #selfietime!
$246 at Amazon
7
DJI Mavic Air
When you come across a breathtaking view—whether it's a twinkling city skyline or an epic mountain range—you just want to capture every bit of it. This drone can help you get that seamless panorama by stitching together 25 photos in just eight seconds (it will even adjust lighting and shadows). After scoring you Instagram-worthy snaps and videos, it folds down to the size of a smartphone, so you won't even notice it in your carry-on.
$698 at Amazon
8
ANAFI Parrot Drone
Our camera roll is full of blurry shots we tried to get from a bus/boat/Jeep that one time we went on a safari. Our smartphone and DSLR may not be able to keep up with on-the-go shooting, but this drone can. Able to zip away at up to 34 miles per hour, this ANAFI is outfitted with stabilizing technology, so windy conditions won't result in wobbly shots. Unlike some other drones, this model doesn't come with obstacle avoidance sensors tech, so it's definitely recommended for more experienced fliers.
$600 at Amazon
Related Stories
All products have been hand-picked by our writers and editors. Items purchased through links may earn us a commission.