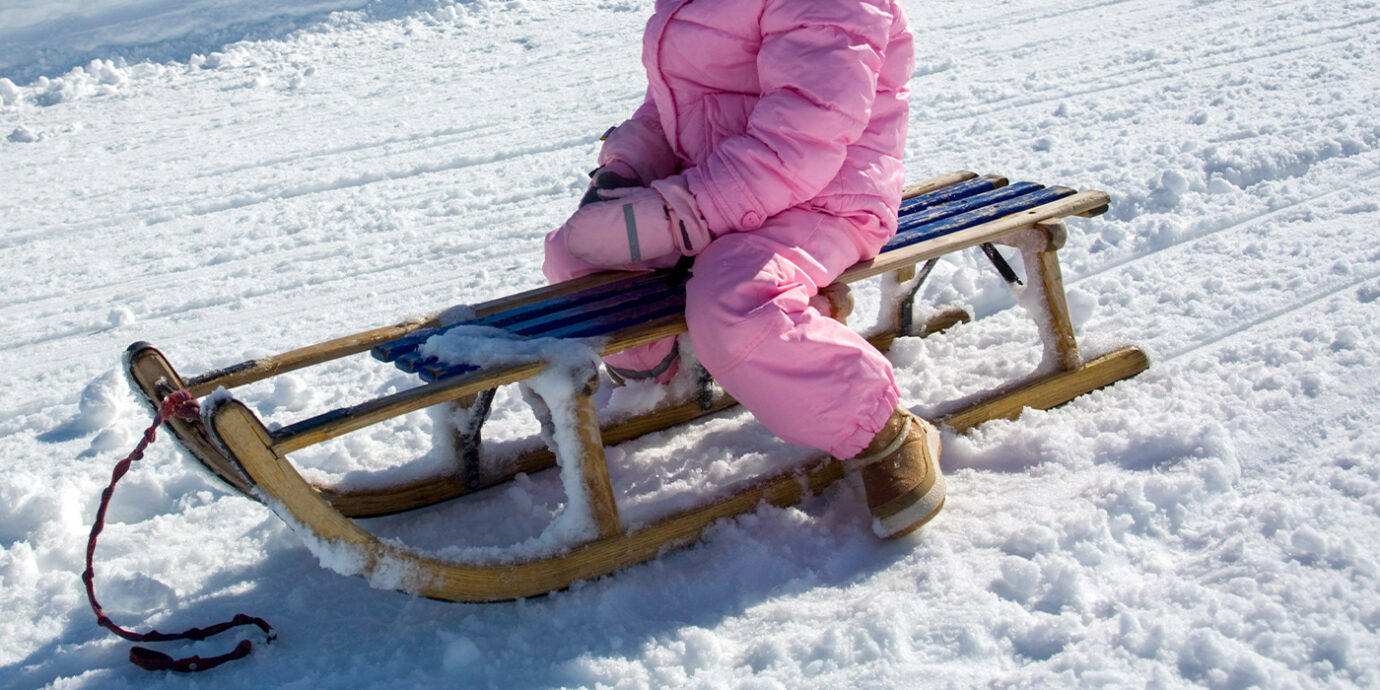 Shop
The Best Winter Boots on Amazon to Get Kids Playing in Any Weather
When the weather outside gets frightful, the little one in your life needs a sturdy pair of snow boots. Our picks for the best kids' winter boots on Amazon range from wool-lined and weatherproof to faux-fur fashionable, heavy duty to lightweight, big-kid sized to tiny-baby booties. Apart from looks and size, keep in mind the average snowfall where you live (twelve feet of snow vs. twelve inches) and what your kid likes to do (stroll on shoveled sidewalks to a friend's house vs. spending all day constructing the world's biggest snow fort). Then complete the look with our recs for the best mittens and hats and you'll be set for sledding weather.
1
GUBARUN Snow Boots Winter Waterproof Slip Resistant Cold Weather Shoes
These just might be the best snow boots for toddlers and kids available on Amazon. A mighty big claim, sure, but Gubarun's do everything you want a boot to do for under 30 bucks. They're waterproof, with a downy lining and textured sole; they're super-simple to strap on; and they come in a range of colors sure to please even the pickiest dresser.
Buy It Here
2
Bogs B-moc Waterproof Insulated Toddler Winter Boot
Is your toddler deep into their "I can do it by myself" phase? Then take a peek at these boots by Bogs, which feature durable handles for easy-on/easy-off wear. These handles are even more of a godsend if kids stubbornly insist on putting on their gloves or mittens first, logic be damned.
Buy It Here
3
Columbia Kids' Minx Mid Iii Print Omni-Heat Snow Boot
Someone should totally invent a word—besides "horrible," that is—for the experience of getting snow stuffed up your pant leg and down into your sock. These boots from Columbia snake up the calf, all but guaranteeing comfy, happy shins, ankles, and toes, also known as "wintry bliss."
Buy It Here
4
Aleader Insulated Waterproof Cold-Weather Snow Boots
No matter how wind- or waterproof a boot might be, it's no good if your child can't actually go anywhere, which is why we're obsessed with the thick, nonslip treads on Aleader's snow boots. Indeed, you might even say that these boots are absolutely made for walking. (We're sure Nancy Sinatra would approve.)
Buy It Here
5
CONDA Baby Booties Infant Fleece Slippers
OK, so technically babies don't need boots in the same way that a toddler or little kid does, since they're not exactly trudging through the snow. But they still need to keep those tootsies toasty. Conda's booties do just that, enveloping baby feet in fleece with not one but two sets of Velcro straps to keep toes securely snug.
Buy It Here
6
ICEFACE Kids Winter Snow Boots Waterproof and Insulated
As stylish as they are functional, these boots are made for kicking snow and looking cool while doing so. Faux fur peeks out from the top of the hot-pink boot body, for maximum finesse, but extends all the way to the toes, eliminating any hint of frostiness.
Buy It Here
7
Kamik Snobuster2 Snow Boot
Kamik's Snobusters might look like your average rain boots, but looks, as they say, can be deceiving. Behind their rubber exterior is a soft, moisture-wicking lining. Aside from being cozy, this design makes the boots incredibly lightweight. No more literally trudging through the snow.
Buy It Here
8
Littleplum Kid Anti-Slip Snow Boots
These boots had us at "velvet insole," but then we turned them over and discovered a Transformers-like anti-slip steel buckle on the bottom. Highly recommended for the kid who can't or won't let a little snow or ice stop them from sprinting to the top of their local sledding hill.
Buy It Here
9
Northside Kids and Toddler Frosty Winter Snow Boot
The worst part about winter weather isn't the weather—it's the amount of time it takes to get dressed. Enter these boots from Northside. Slide them on, adjust the bungee cord at the top, and, boom, your kid's out the door and getting a jump on stockpiling snowballs.
Buy It Here
10
Sorel Kids Youth Caribou Boot
Pretty much the ideal winter boot, Sorel's Caribou come with a waterproof exterior and a removable felt interior (which makes the boots wearable down to -40°F). So, while these boots might be pricier than others on this list, they're also wearable across multiple months, from damp autumn through icy winter even into slushy spring.
Buy It Here
11
Vamv Kids Snow Boots
Vamv's snow boots are basically booties for bigger kids. They're an excellent choice for chilly climes that don't get a ton of snow, since the water-resistant, wool-lined boot doesn't extend much past the ankle. Think wintry mix, rather than nor'easter.
Buy It Here
12
Ugg Kids' K Bailey Button li Fashion Boot
Still uber-popular for a reason: Uggs are unbelievably comfortable, whether you're five, fifteen, or fifty. Leather on the outside, sheep fur on the inside, these boots are worth the cost. Plus, they're as cozy as fireside slippers, or as they said on an episode of "Community," they're "like wearing a dream."
Buy It Here
13
Western Chief Girls' Waterproof Light Up Rain Boots
Not only are these rain boots covered in unicorns and rainbows, but they light up as kids kick, splash, stomp, and stride. While not designed to be worn during a blizzard, you can definitely send your child out while wearing these during a drizzle or flurries. Just slap on some fuzzy socks, and tuck in their pants into the top.
Buy It Here
More Winter Accessories for Kids
It's a bird, it's a plane, it's a baby balaclava! This hat comes with a built-in scarf that can be scrunched down beneath the chin or pulled up over the nose. When it comes to gloves, it's a safe bet that your kid will lose one this season—probably before the coldest day of the year. Enter this awesome multipack: Gloves are black on the outside (so they all match!), with a camouflage-print grip on the palm. Finally, who says unicorns have to hibernate? When the temperature drops, whip out these furry earmuffs, which come with a sparkly horn and perky ears atop the headband.
Related Stories
All products have been hand-picked by our writers and editors. Items purchased through links may earn us a commission.