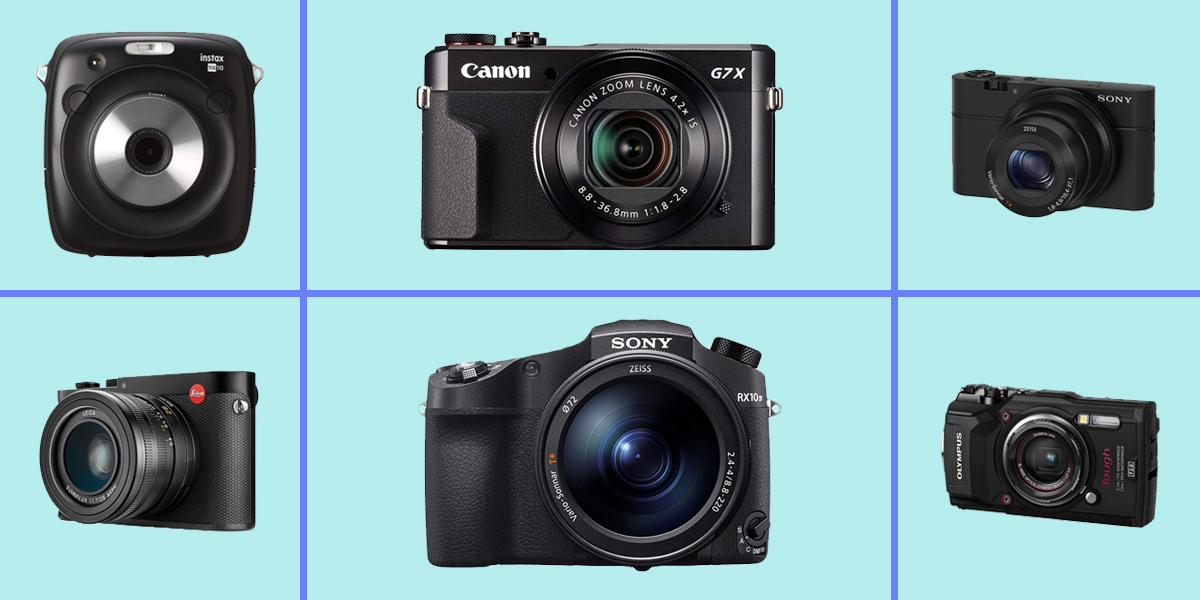 Shop
The 7 Best Point-and-Shoot Cameras for Epic Travel Pictures and Videos
If you've ever been disappointed by grainy or out of focus travel pictures you took with your smartphone, it might be time to make a switch. A point-and-shoot camera, also known as compact camera, is the best option for photographers and video creators looking for a camera that performs better than a smartphone but costs (and weighs) less than a professional DSLR. Whether you're spending $120 on a camera for more control over your travel pictures or nearly $5000 for entry into National Geographic, there's a perfect point-and-shoot option for you. Let's get to our camera picks so you can start taking epic travel pics!
1
Best Overall
A good point-and-shoot camera can take great photos that give DSLRs a run for their money. The Sony RX100 offers the biggest bang for the buck with features that professional photographers look for in a DSLR. It offers an ISO range up to 6400, about 20.1 megapixels, and burst mode—all for a fraction of the price. A wide screen allows users to easily review photos and there's a hidden flash for low light shots (hello beach sunset pictures).
Shop Now at Amazon
2
Best Under $120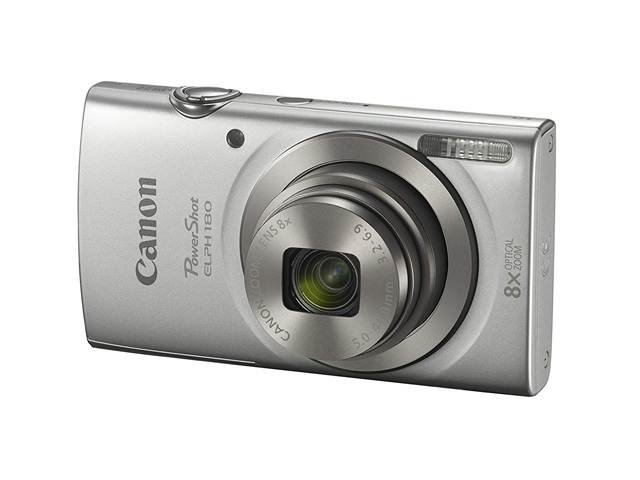 At just over $100, the Canon PowerShot ELPH 180 point-and-shoot camera is perfect for casual photographers who want photo-taking capabilities that are a step above the lens on their smartphone camera. The 8x Optical Zoom and 720p HD video makes capturing memorable moments, like a cliff dive in Mexico, as easy as pressing a button. Plus, there are fun modes to play with like a fisheye lens and toy camera mode. After all, it's probably going to cost you more than $100 to upgrade your smartphone.
Shop Now at Amazon
3
Best Zoom
If you're into nature or landscape photography, a strong zoom is non-negotiable. Although the Sony Cyber-Shot RX10 IV is pricey at nearly $1,600, you get your money's worth with serious camera tech. It has 25x optical zoom and solid image stabilization (which you need when you press that zoom button). You can even use it for tele-macro photos with a focusing distance of 2.36 ft. It's the best point-and-shoot camera for capturing both dolphins in the distance and teeny-tiny spiders right in front of you.
Shop Now at Amazon
4
Best For Durability
There is a camera made for adventurers and it is the Olympus TG-5. Not only is it waterproof up to 50 feet, but it is crushproof up to 220 pounds, and freeze-proof down to 14 degrees Fahrenheit. Don't worry about light when underwater, since this camera uses a dual core processor to prevent image noise when you start dialing up the ISO. The battery lasts for approximately 340 images or 50 minutes of video before it needs a recharge. This is the camera you need if you're planning to go scuba diving soon.
Shop Now at Amazon
5
Best Full Featured
Believe it or not, mirrorless and DSLRs are not the only professional cameras out there. For the serious photographer looking for an all-in-one package, it's hard to go wrong with the Leica Q 24.2. This camera gives you the versatility of switching between the focal length of 28 mm, 35 mm, and 50 mm. A recent upgrade allows the user to switch back and forth between RAW and JPG images, saving tons of memory space. And the 24 MP CMOS full-frame sensor is nearly impossible to beat before getting into an even more restrictive price tag.
Shop Now at Amazon
6
Best For Vlogging
The Canon PowerShot G7 is the standard compact camera for YouTubers. The autofocus system is top notch for setting up a self-portrait style video and the ability to flip the viewfinder 180 degrees is essential for getting the perfect angle. The low aperture value of f/1.8 gives you that blurred background look that you're probably looking for. Built in Wi-Fi makes sharing videos and photos easy. And hey, if YouTube turns into a career, $650 isn't too bad of an investment.
If you're creating something a bit more resource-heavy than a vlog, you'll want to spend an extra $50 to upgrade to the PowerShot G16. With 1080p full HD video capture at a stellar 60 frames per second, you'll be shooting a Sundance-worthy film in no time. Mix that with an impressive DIGIC 6 image processor that has an ISO up to 12800 (low light situations don't have to be a nightmare anymore).
Shop Now at Amazon
7
Best For Teens
There's no better way to get teenagers into the magic of photography than through the instant gratification of film being printed directly from the camera. Although the Fujifilm Instax Square SQ10 doesn't quite fit in your pocket, it will fit in most purses and backpacks with ease, which assures that you have a photo booth wherever you go. The hybrid design lets users edit photos before they're printed, so you won't waste any film. To get even more creative, there are 10 different filters to make your pictures special.
Shop Now at Amazon
Related Stories
All products have been hand-picked by our writers and editors. Items purchased through links may earn us a commission.