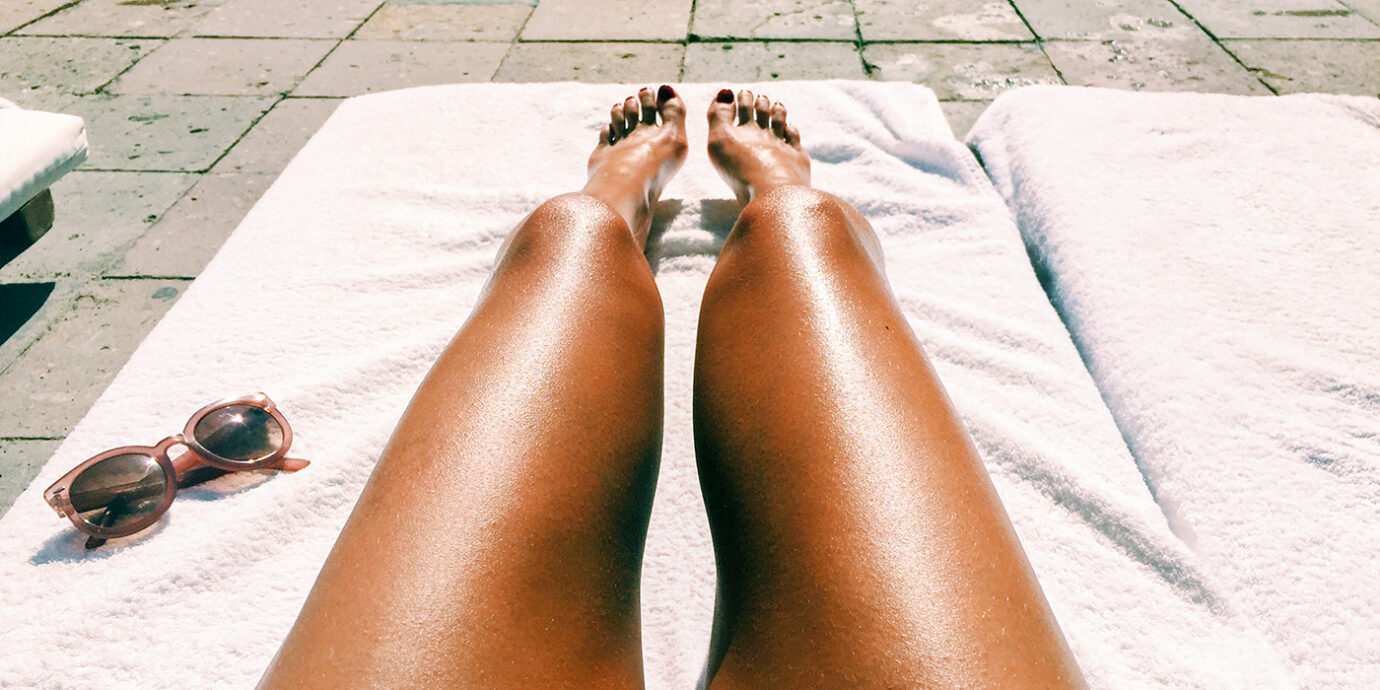 Shop
Best Self-Tanners for a Gorgeous Vacation Glow
Whether you want some color before you hit the beach or want to extend that just-back-from-vacation golden glow for long after you've returned to the grind, self-tanner is the answer. It's the safe way to get sun-kissed-looking skin without any of the major consequences that come with the sun's rays: burnt skin, signs of premature aging, like sun spots and wrinkles, and worse, skin cancer. (Of course, you'll still need to use strong sunscreen daily, and with constant reapplications, over your self-tanned skin.) While the risks of self-tanner are significantly softer than those of UV exposure (streaky limbs versus photodamaged skin), you still want to buy the right one for you. No one wants a self-tanner that makes their face the color of a Cheeto or turns their bathroom into an orange crime scene. Ahead, the best self-tanning products for a variety of scenarios and skin types. Lather up and get glowing—no UV damage required.
Self-Tanner FAQs
How Does Self-Tanner Work?
The active ingredient in nearly all self-tanning products is dihydroxyacetone, or DHA. Found naturally in plant sources like beets and sugar cane, it works by creating a chemical reaction when it hits the amino acids and cells in the surface layer of human skin. The reaction creates pigments called melanoidins, and they make the surface of the skin temporarily appear darker than usual. The effect can start to appear within hours of using self-tanner, and typically begins to fade within a few days, as your skin starts shedding dead cells and producing new ones.

Is Self-Tanner Safe?
The FDA has approved DHA as a color additive. It is far, far safer than spending too much time in the sun without proper protection, when risks include dehydration, heat exhaustion, premature skin aging (sun spots, wrinkles), and skin cancer.
Of course, self-tanner is a skin product, and all skin is different. Be sure to follow the instructions on the bottle, and avoid ingestion or application near the eyes. Additionally, when trying out self-tanner for the first time, it's smart to do a small test patch. Using a cotton pad, rub a little of the product behind your ear, and leave it alone for 24 hours to see if it causes you any irritation or itchiness before you lather up your whole body.

How Do You Apply Self-Tanner?
Take a few steps to avoid streaking and staining during application. First, use a scrub or bath mitt to exfoliate all over your body. Gently sloughing off dead skin before self-tanning ensures a smoother application and helps the tan last longer.
Once your skin is completely dry, begin to apply to one section of your body. Using either a tanning mitt or your hands, massage the product into your skin in small, quick, and circular movements. If you're not using a mitt, wash your hands in between sections in order to avoid too much product sinking into your skin and turning your palms an undesirable shade of mango (a telltale sign of a self-tanning sesh gone wrong).
Stuck trying to evenly apply to your back? There are a few options. You can try a tanning mitt band, a padded back wand, or, if you're already using a tanning mitt to apply, you can simply attach it to a long wooden kitchen spoon or a long-stemmed loofah.
Knees, ankles, and elbows are other tricky areas, since they tend to absorb more product. Dilute the self-tanner in those areas by gently rubbing a damp washcloth over them just after application. Alternatively, mix the self-tanner with a dab of moisturizer and apply the two together on these areas.
All self-tanning products dry differently, so follow the instructions on the bottle. But in general, it's smart to wait to put on clothing for 15 minutes following the application. Try not to sweat and avoid tight-fighting, light-colored clothing for about three hours after the application.
The Best Self-Tanners
Related Stories